Orange Is the New Black, which has always embraced female and alternative sexualities, featured a little aside in Episode 4 about the creator of Wonder Woman. And yes, it's all true.
In the episode, Litchfield electrician Luschek (Matt Peters) reveals that he used to jerk off to Wonder Woman, and then Judy King (Blair Brown), a new Martha Stewart-like inmate who herself has multiple partners, drops some even more carnal knowledge about how Wonder Woman's creator was one third of a bondage-loving throuple.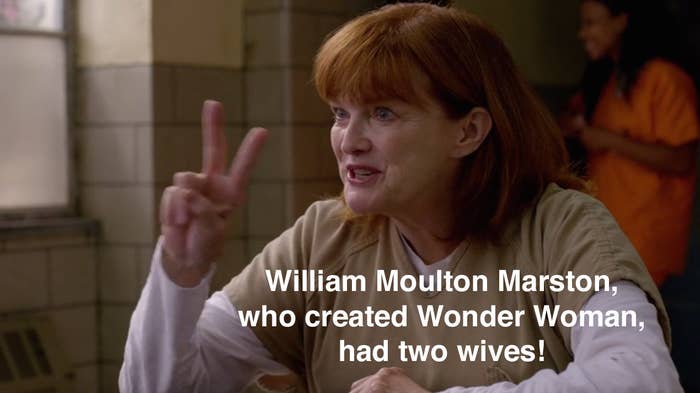 Judy goes on, filling in the self-professed comic book nerd on how Marston's sex life influenced the warrior princess.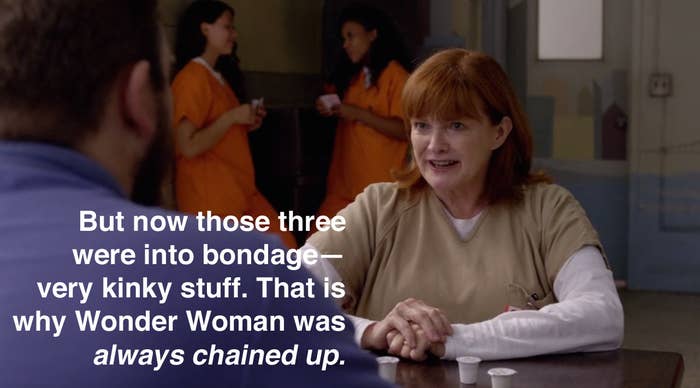 It's the truth — Marston and his two live-in female partners were really into submission.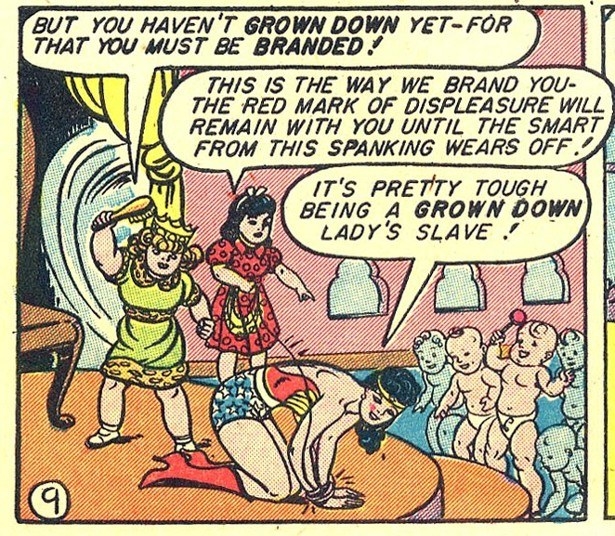 So if you didn't know Wonder Woman was bondage-filled polyamorous matriarchal propaganda, now you know!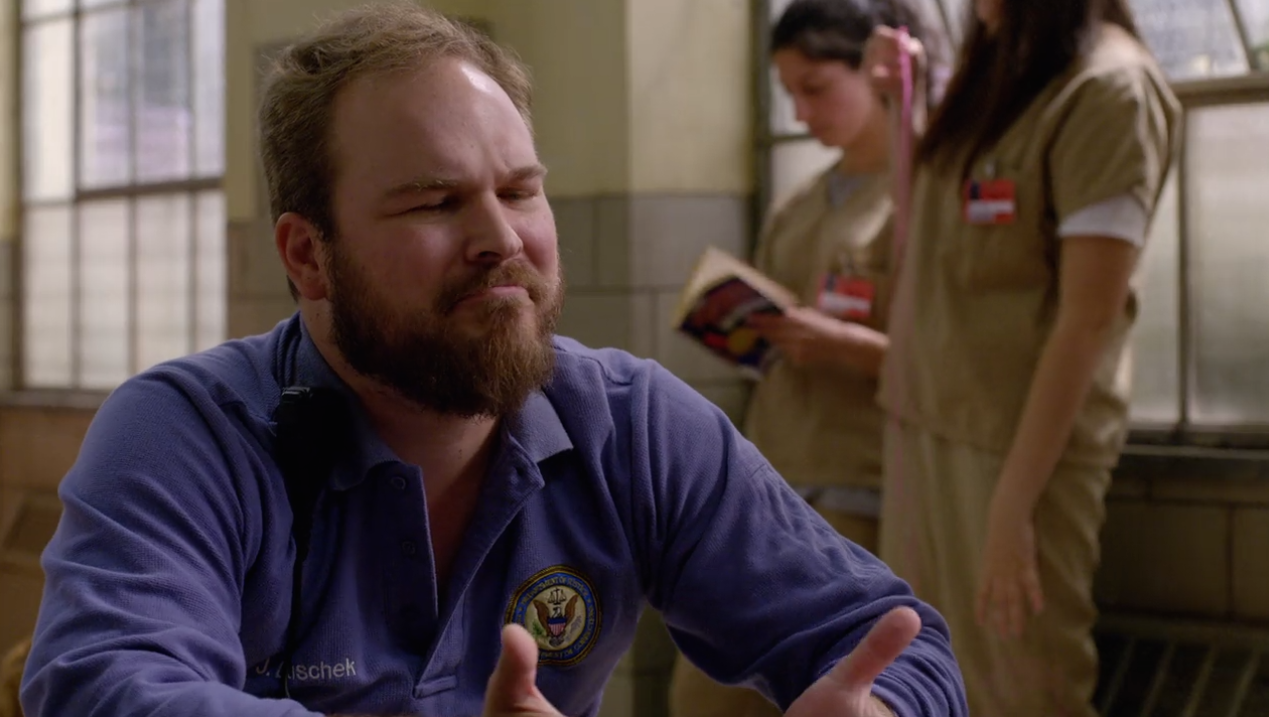 Suffering Sappho indeed! 🍑 🍑 🍆 🎉