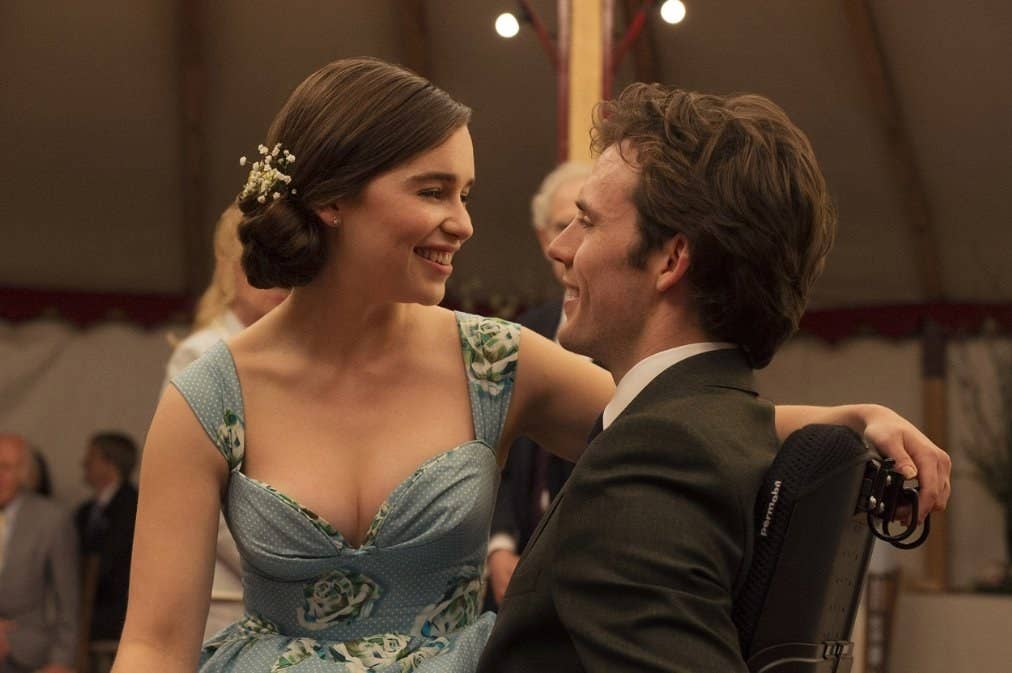 Disability rights activists were ready for Me Before You in part because, as one put it, the problems they saw in the movie were "depressingly familiar."

Protests of the film began online in February after the tearjerker's trailer immediately raised red flags. Me Before You, based on the British novel of the same name, is the tragic love story of bubbly caregiver Louisa (Emilia Clarke) and Will (Sam Claflin), a man who sustains a spinal cord injury and decides to seek assisted suicide because he considers life with quadriplegia to be an unacceptable compromise. It's been marketed as a quirky, opposites-attract romance that is thwarted by disability.
Most of the vocal detractors of the film have been people with disabilities. Their main critique is that the film perpetuates the stereotype that life with a disability is not worth living; they vehemently object to the film's exhortation (and promotional tagline) to "live boldly" when its main character ultimately opts to kill himself. Echoing similar defenses from the actors in the film, director Thea Sharrock recently said that the movie is about "the right to choose" and called activists' anger a "misunderstanding," while screenwriter/novelist Jojo Moyes said you can't judge a character "unless you put yourself in somebody's shoes" — which only made protesters angrier. ("One of the things you don't tell people who are outraged is they don't understand," said Mark Johnson, chair of the Americans With Disabilities Act Legacy Project, who has had a spinal cord injury similar to Will's for 45 years. Sharrock's representatives had no further comment.)
What began as an informal collection of tweets and blog posts has snowballed into an international outcry. The backlash has proven the power of the activists' collective voice — and might mark a turning point for disability representation in film and television.
Johnson called the traction of this protest — and the sheer scale of it — "unprecedented."
"I think it's a huge opportunity, and I think it clearly has the potential to be a tipping point," he said.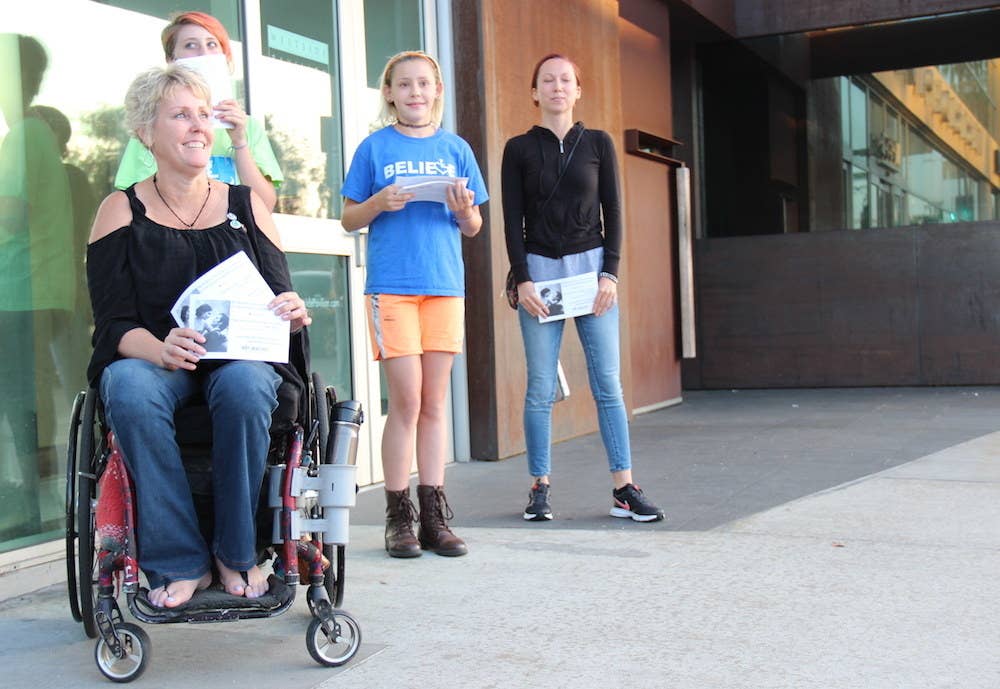 In the face of the filmmakers' contention that the film is "just about one character," protesters maintain that they've been bombarded with movies about assisted suicide for disabled people for a century. The last mainstream English-language film in which a character decides she would rather die than live with quadriplegia was 2004's Million Dollar Baby, in which a boxer (Hilary Swank) begs her trainer (Clint Eastwood) to kill her after she sustains a spinal cord injury; his decision to kill her is depicted as a personal tragedy but a moral triumph of the story. That film provoked criticisms, as Me Before You has, but activists say their concerns did not resonate much in the mainstream. It was "nothing like this," said John Kelly, the New England regional director of Not Dead Yet, a disability rights group that lobbies against assisted suicide; he also has an injury similar to Will's. Kelly recalled an article in the New York Times in 2005 that addressed the disability rights perspective.
But this time — in response to a torrent of critiques by writers and activists — The Guardian, the Washington Post, People, Vanity Fair, Salon, BuzzFeed, and The Hollywood Reporter have all covered the controversy, which has become too clamorous to ignore. "It's exhilarating," Kelly said.
Social media has been a game changer for disability rights activists' ability to organize. "I think the huge difference is that now they can't ignore us and they can't get away from us," said Lawrence Carter-Long, an adviser to the ReelAbilities Film Festival. "They can't brush you off as just that one kook out there."
Among other things, detractors have flooded the film's hashtags and directly confronted the screenwriter and actors. Protesters coordinated by Not Dead Yet have also gathered outside theaters across the U.S. handing out leaflets and talking to passersby about what they termed a "disability snuff movie."
The "loosely coordinated" protesters — who now gather for weekly conference calls to coordinate their next moves — were successful in their branding, said Ingrid Tischer, a writer and the director of development at the Disability Rights Education & Defense Fund. The activists decided on "an easily understood message for people who didn't know anything about the issues," she said: They focused on the romanticization of Will's suicide, and the hypocrisy of the film's tagline — "live boldly" — when the disabled character chooses to die.
Organizers say the general public is more receptive to the idea that representation matters. "Anybody who tries to tell you that 'it is just a movie' or that 'movies don't really matter' doesn't understand history," Carter-Long wrote in an email, linking to a Nazi propaganda film that frames assisted suicide for people with disabilities as a noble act.
Part of what's given the protests so much purchase is the sheer volume of firsthand accounts of people with disabilities who grapple with the real-world consequences of the stereotypes they see in the film. At a protest outside a theater in Los Angeles on June 2, Ellen Stohl, a lecturer at Cal State University, Northridge, told BuzzFeed News that when she sustained a spinal cord injury as a teenager, "I thought my life was over," she said. "I was still a virgin, [I thought] I was never gonna have sex, I could never be an actress, I could never have a husband, a career, a life. I really did believe that when I woke up." She attempted to refuse a life-saving blood transfusion while she was in the hospital, because "I wanted to die," she said. Later, sitting several yards away from her 12-year-old daughter, she related this same story to two people who stopped to listen. "Thank god," Stohl said, raising her hands for air quotes, "my mom didn't 'respect my choice.'"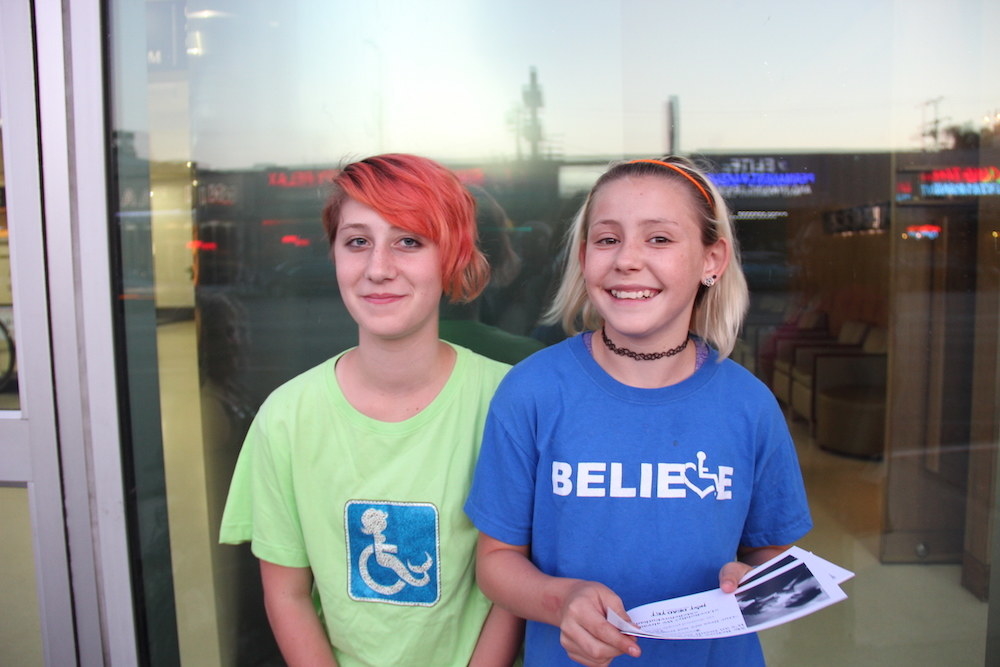 Dominick Evans, a filmmaker and writer, told BuzzFeed News on the phone that a doctor at an Ohio hospital encouraged his girlfriend to let him bleed out when he was hemorrhaging and needed a blood transfusion to save his life after a surgery in 2012. Evans, who is a wheelchair user with spinal muscular atrophy, has become a leader in flooding the film's #LiveBoldly hashtag with images and stories of people with disabilities living life on their own terms. "If there's nothing that says disabled lives are worth living to counter this, then we need to provide this message," he said.
The protesters hope that this unparalleled level of attention to the issue will lead to a further, more nuanced critique of the way people with disabilities are represented in film and television. Vilissa Thompson is the founder of Ramp Your Voice!, an advocacy and consulting organization with a focus on disabled women of color, and the creator of the recent hashtag #DisabilityTooWhite. She points out that Hollywood has failed nonwhite disabled people. "They're there, and they deserve to be seen," she said.
Evans, who is trans, also noted, "We're not seeing disabled trans people, and we exist."
This protest may also not be the last. Kelly said that in the future, "what I would hope to see is a broad-based progressive social justice response to these kinds of things that will make it not worth their while to make them anymore." Thompson called on nondisabled actors to "stop auditioning for these roles." Tischer thinks no substantial change will occur until gatekeepers in Hollywood start making more thoughtful hiring decisions: "Until we have people with disabilities who are politicized in terms of their disability who are the decision-makers in the entertainment industry, I think it's gonna be really hard to make a lot of progress in front of the camera or in the storyline," she said.
Whether it leads to changes in Hollywood in the short term, the traction the outcry has gotten in the mainstream has, according to Tischer, proved that "we are active drivers of cultural critiques" — and that the filmmakers have had to deal with the consequences. As Me Before You's Sharrock said in her Hollywood Reporter interview, she "didn't quite anticipate" the level of opposition the romantic weepie would provoke from the disability community.
Alice Wong, the founder and project coordinator of the Disability Visibility Project and one of the activists who has been leading these conversations online, told BuzzFeed News via email: "When artists create works about minorities with little research or attempt to understand the lived experience, they should expect questions about representation. It's 2016, goddamnit."