A&E Removes "8 Minutes" Episodes From Its Website After Sex Workers Allege Wrongdoing
On Tuesday morning, the webpage for A&E's 8 Minutes — and all the episodes — were gone after allegations reported by BuzzFeed News that the show lied to sex workers. UPDATE: After being contacted by BuzzFeed News, the show's page — but not the episodes — was again live. A&E still has not commented.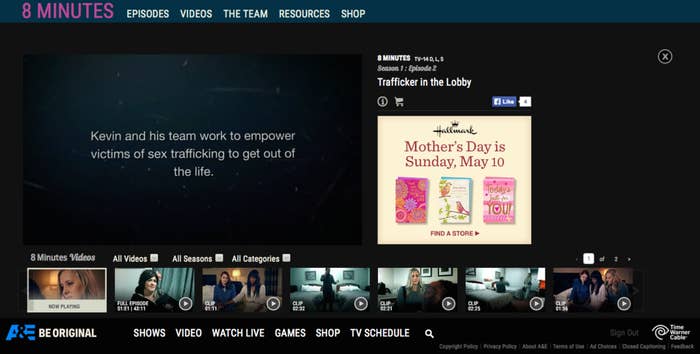 The morning after BuzzFeed News published a report detailing allegations that A&E's 8 Minutes lied to sex workers filmed for the show, A&E's webpage for the show was gone, along with all the episodes.
By mid-day Tuesday, after being contacted by BuzzFeed News about the show's removal from the website, the page was back up — but the episodes remained gone.
In Monday night's report, four sex workers told BuzzFeed News that the reality show lied to them about the terms of their participation in the show; three of the women said 8 Minutes, which purported to help women who wanted to get out of sex work, never gave them the assistance they were promised.
Despite the flurry of changes, representatives from A&E still have not publicly commented on the allegations made by the women. Representatives also would not comment on the record in response to additional questions on Tuesday about why the show had been removed Tuesday morning from its place on the website.
Two of the sex workers told BuzzFeed News that they stopped working in anticipation of assistance that never came; three said their livelihood suffered as a result of being on the show. One said she was essentially fired by her pimp after the show did not blur her face as she requested.
Furthermore, A&E did little to protect several women's privacy, airing information about them on television that made it fairly easy for this reporter to find them.
"Who will fix all these lives?" Kamylla, one of the women who alleged she was lied to, said to BuzzFeed News following publication of the initial report.
Here's what you see now when trying to view one of the episodes: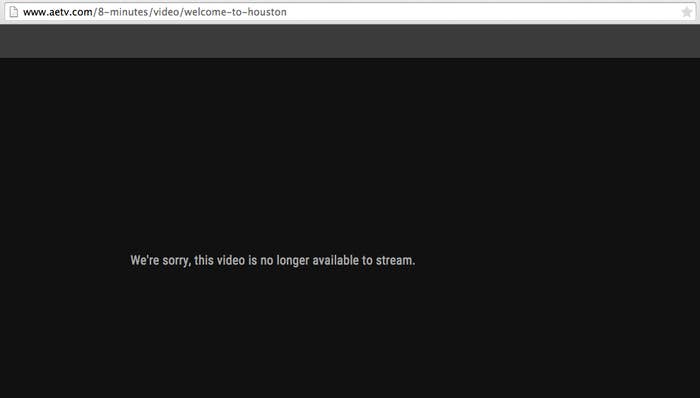 After initial publication of this report, the 8 Minutes show page was live again on A&E's website. This report has been updated to reflect the timeline of changes made to the site since the publication of BuzzFeed News's initial report on Monday night.