Earlier this year, Euphoria, one of the most anticipated shows of the year, premiered its second season, one that marked the strongest digital premiere for any episode of an HBO series since HBO Max launched.
Irrespective of whether you've actually watched the show, if you exist on the internet, you have definitely come across the countless TikToks, Reels, makeup looks, and memes inspired by this standout show, in the world oversaturated with teen dramas.
Don't take my word for it. Here's a testimony from a friend: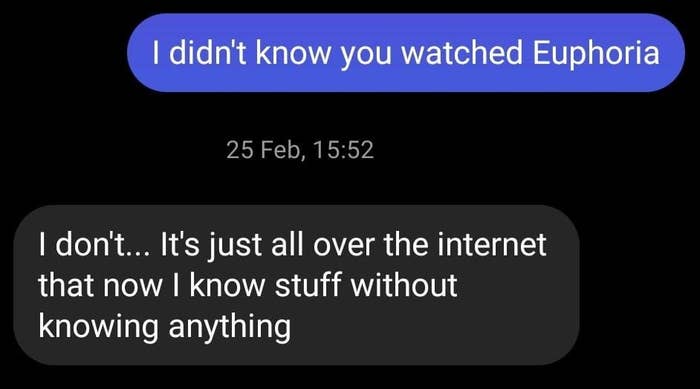 However, even the most hardcore fans who are immersed in the lives of the students of East Highland High School (yes, it's not Euphoria High), are oblivious to the fact that the show is actually inspired by a 2012 Israeli teen drama of the same name.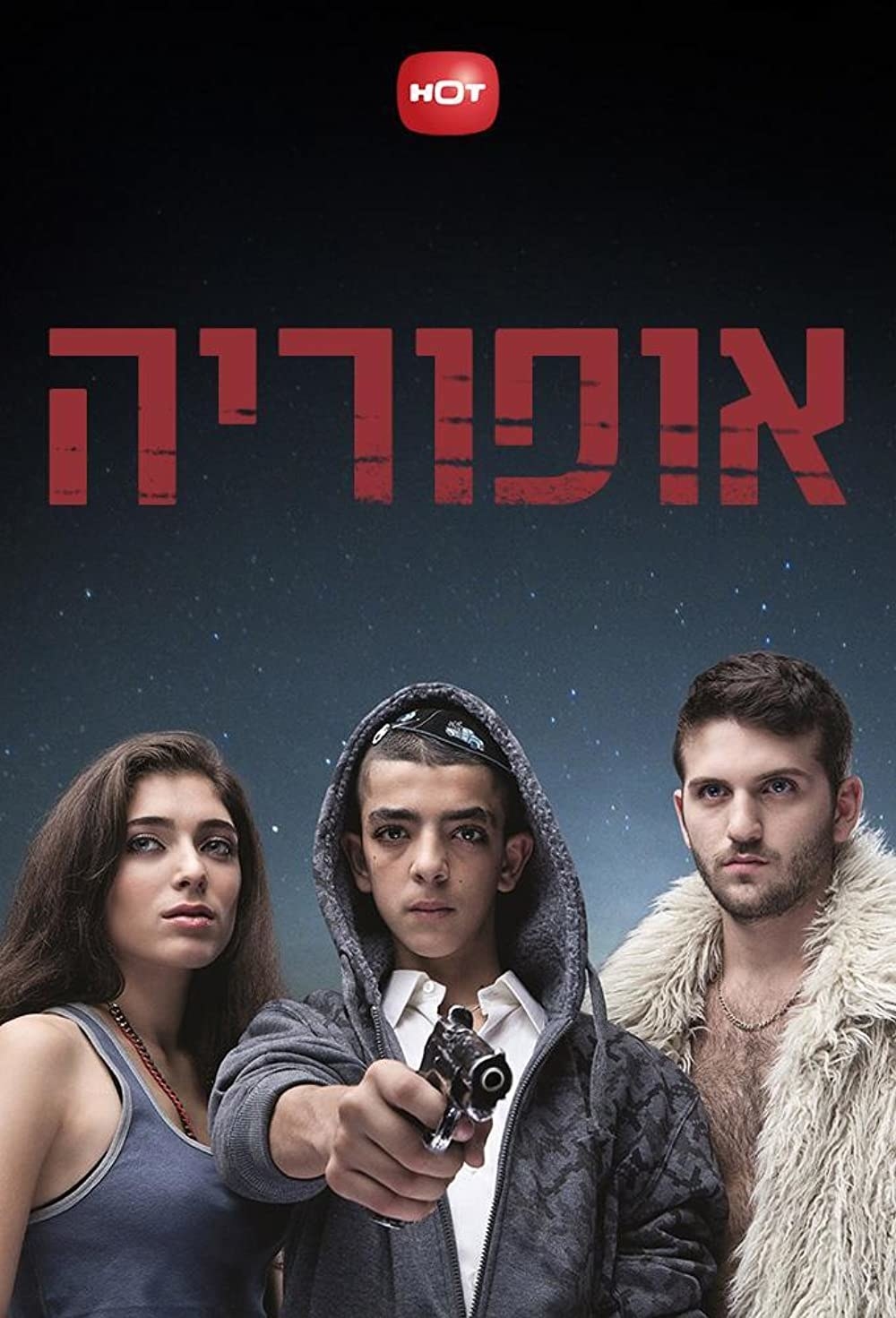 The plot of the original ten-episode miniseries, created and written by Ron Lesham that aired on an Israeli television channel called Hot 3, revolves around the same themes as the remake — drama, drugs, sex, and mental health. Ron also serves as an executive producer on HBO's Euphoria.
When it comes to the characters, there are no direct counterparts in the American version, apart from some characters, and the storylines are mostly drastically different.

In the original series, Rue's counterpart, Hofit, starts using drugs because she feels responsible for the death of a character called Ra'anan, who was killed by Hofit's ex-boyfriend because he thought Ra'anan was flirting with her. This plot is based on the actual murder of 18-year-old Ra'anan Levy, who met a tragic demise in 2004 for the same reason.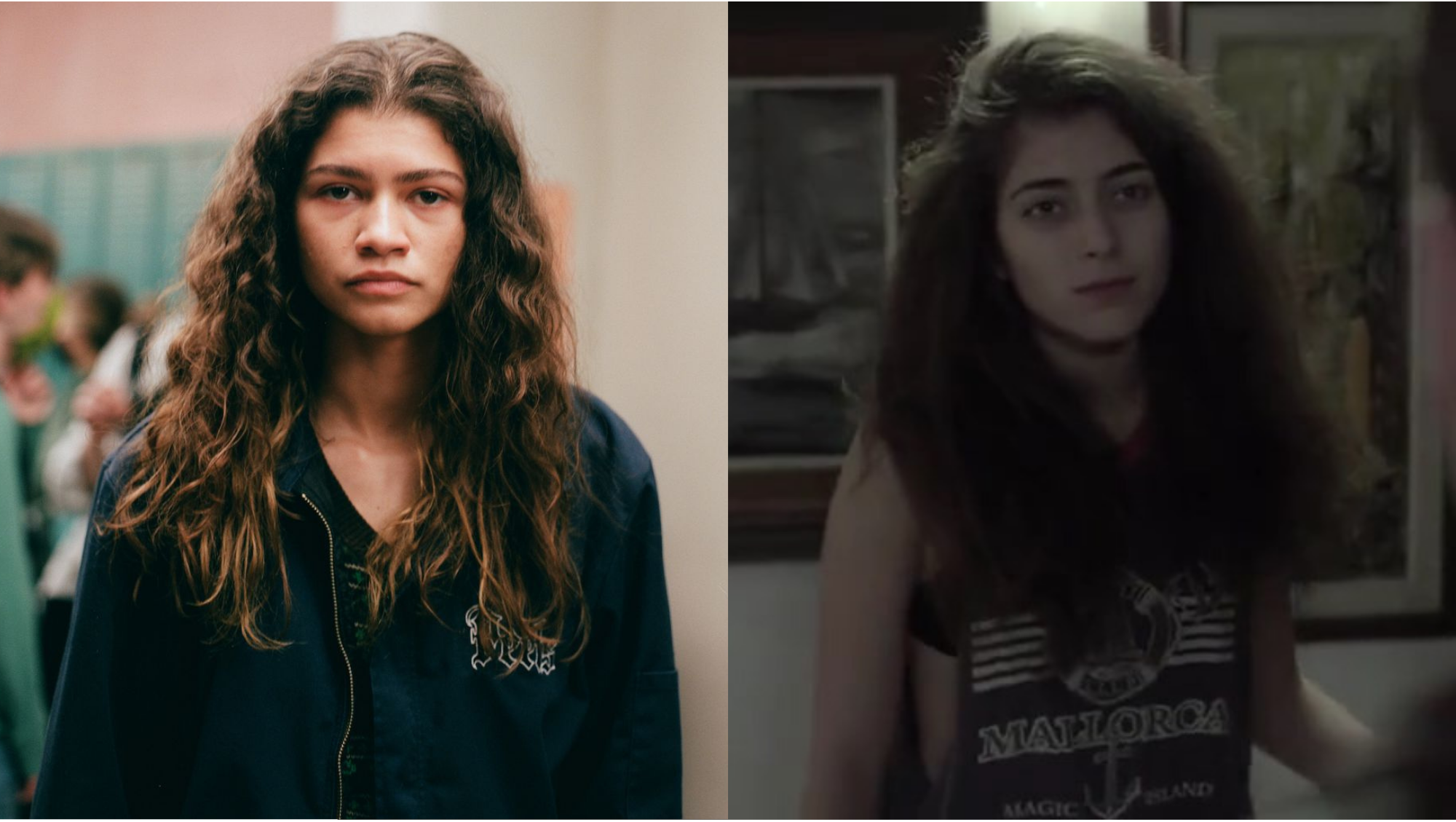 In this version, however, the narrator's voice is replaced by the character Kino, Ra'anan's childhood friend, who also witnessed his murder and has since imagined the two of them traveling together in his dreams.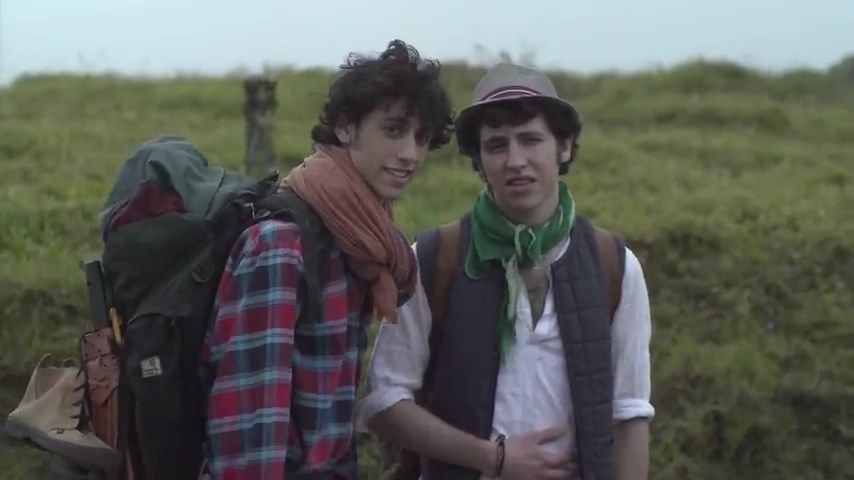 Much like Disney royalty Zendaya, who portrays Rue, a character that is very different from her real life persona, Israel's Roni Daloomi was also a teen pop star and the youngest winner of Kokhav Nolad (Israel's Pop Idol).
Deker Eldar is the version of the lovable Fezco, except that there's nothing to love about him in this version. Contrary to Fez, Deker is not a drug dealer but rather has an obsession with experimenting with hallucinogens and altering the brain's chemistry, mostly with the intention to seduce Hofit.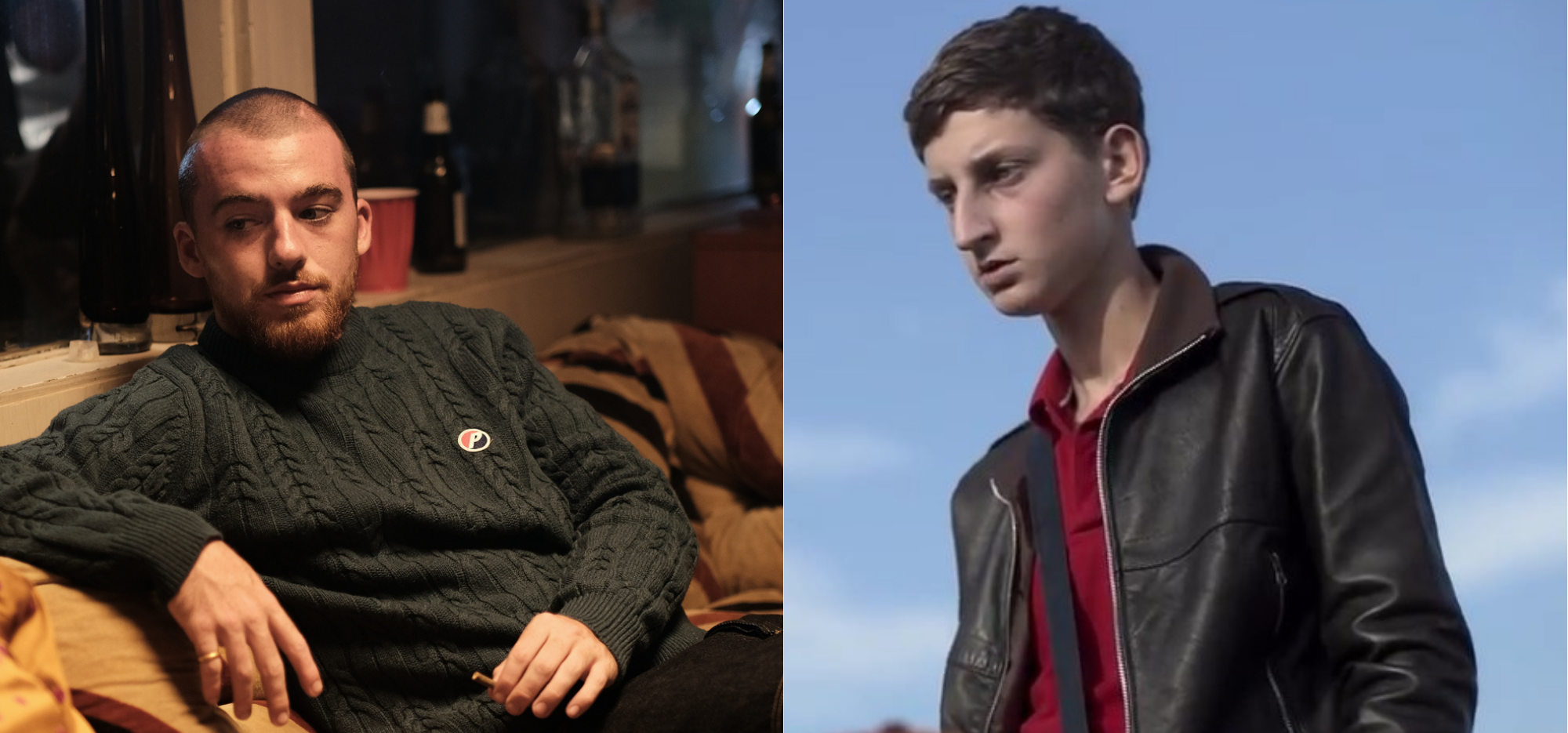 Then there is Noy Cohen, who inspired Kat's character, and much like the latter, she goes through the same arc of subjecting herself to meaningless sex in order to feel confident in her body.
There's also Ashtray's counterpart, Tomer, but in the Israeli version, Tomer and Deker are not related. Deker has an older brother named Elkana, who is a womaniser and the one to encourage Noy to have casual sex.

Since Euphoria featured teenagers participating in drug abuse and sexual behaviour, it was met with mixed reviews and conservative sentiments in Israel, and this led to the show being canceled after just one season. As of today, you will probably not find it on any streaming platform, at least outside of Israel.
But, with the help of generous fans, Google translate, and a lot of deep diving into Reddit threads, I somehow made it through the 10 episodes and here's how things end for the show's major characters:
🚨🚨🚨 Before you read ahead, the content might be triggering as it contains graphic details and MAJOR SPOILERS 🚨🚨🚨
- In the penultimate episode, Deker, after going through surgery that makes him fearless, gets angry at Hofit for not returning his affections and sexually violates her. He then enrols himself in the Israel Defense Forces. In the final episode, however, he drinks several vials of the drugs he makes, in what looks like a suicide attempt, but is not confirmed.
- Hofit's ex-boyfriend is killed during a live stream by Tomer and both Tomer and his elder brother then leave on a boat.
- Noy's row of casual hookups also leads her to have unprotected sex and contract HIV and while in the midst of buying medication, Noy and Elkana seem to have a blooming romance, but Elkana gets taken away for being an IDF defector.
- Hofit, angry at Kino because he didn't come to her rescue, burns Kino's apartment with him still inside. He eventually escapes and the two walk away together, as the show ends.

Did you know about this version? What you think about it? Let us know in the comments!