Kristen Stewart Said "I'm So Gay, Dude," On "SNL" And People Are Freaking Out
She finally said the thing!
This is Kristen Stewart.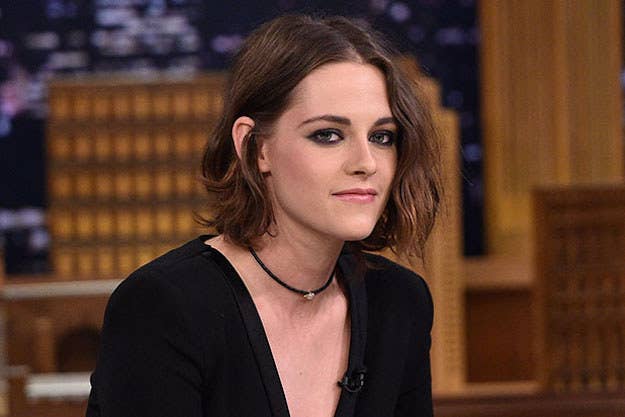 She's an actress who has been fairly open about the fact that she's queer AF.
Back in September she confirmed she was dating Alicia Cargile, a film producer.
And now she is rumored to be dating Victoria's Secret model Stella Maxwell.
But she has never actually said the word "gay"... until now.
Can we see that again in slow motion?
Obviously, Kristen doesn't owe us "coming out" and sexuality labels are fluid, etc. etc.
But... we almost never get to hear the "g" word. So you can't blame us for celebrating.