Disclaimer: Jake Gyllenhaal seems like an extremely charming, nice, and talented man. I like him a lot. But sometimes he is a little bit of a shit.
1.
Like the time he was extremely unhelpful about the pronunciation of his name.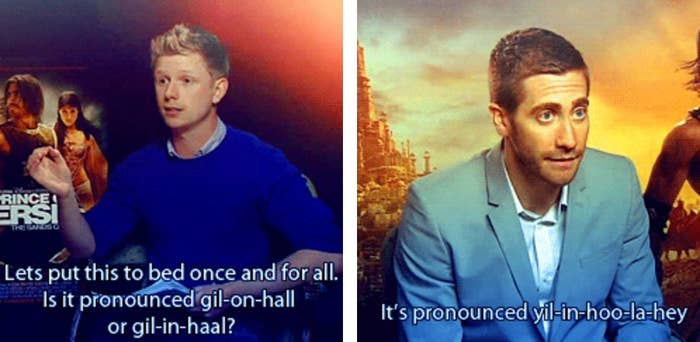 5.
Or when he was on the subway, dropped his bagel, then picked it up and kept eating.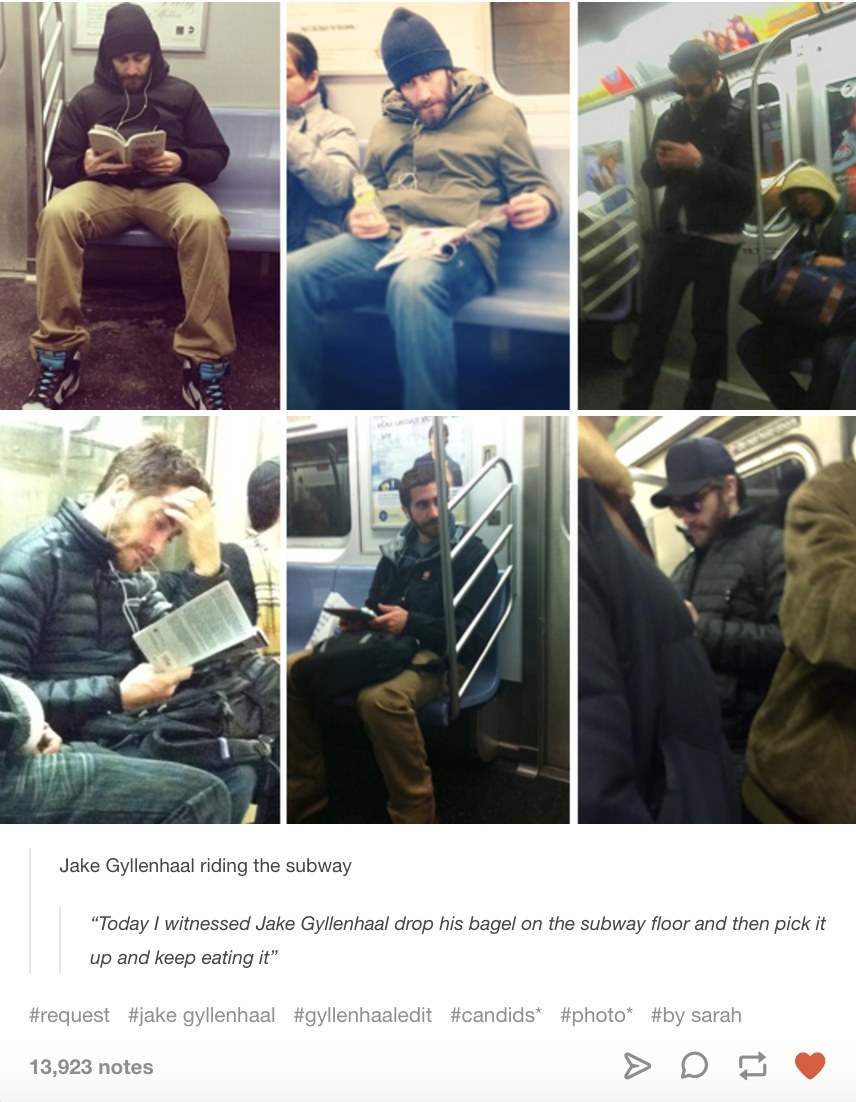 6.
When he did literally nothing to prepare for his Man vs. Wild appearance.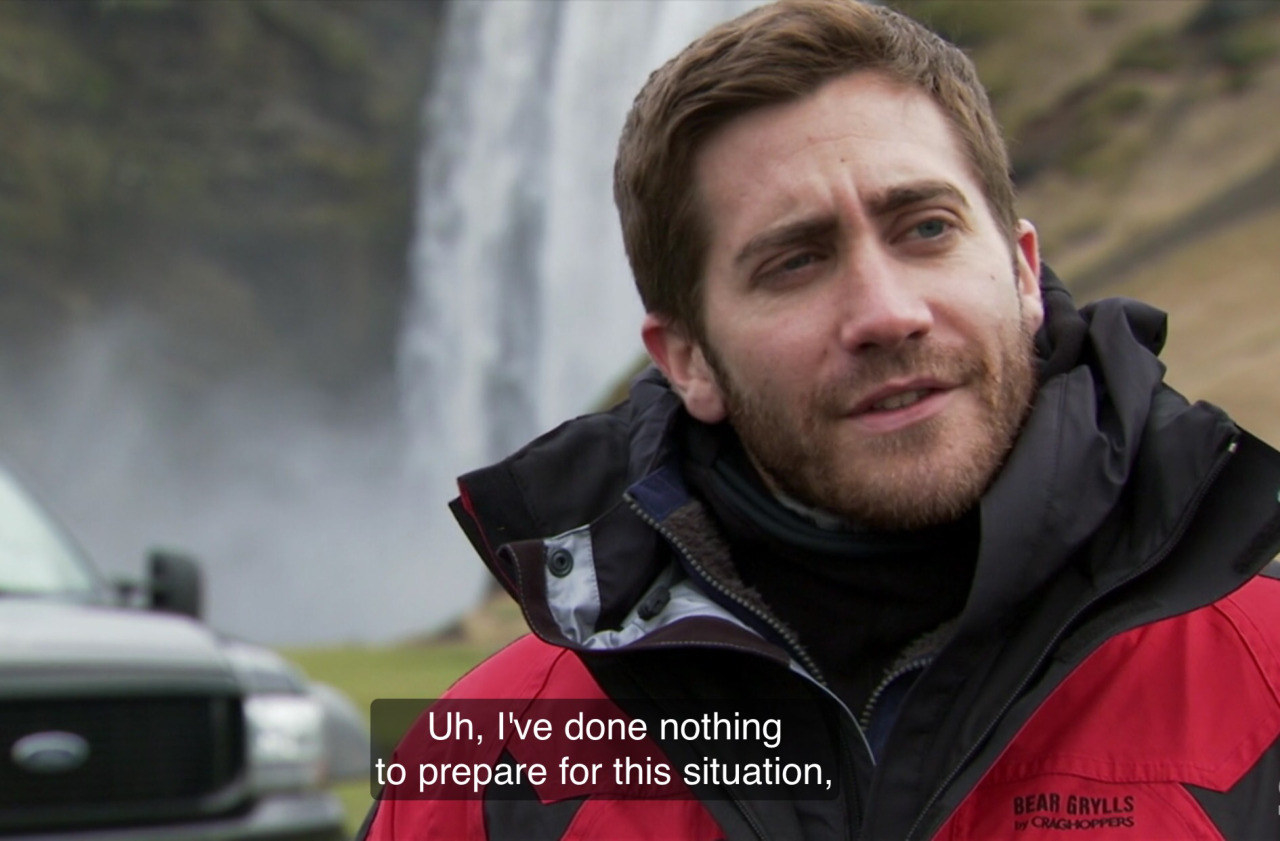 7.
And when it turned out Nightcrawler really did not give him a new respect for the paparazzi.
8.
When he was way too honest about his turn-ons.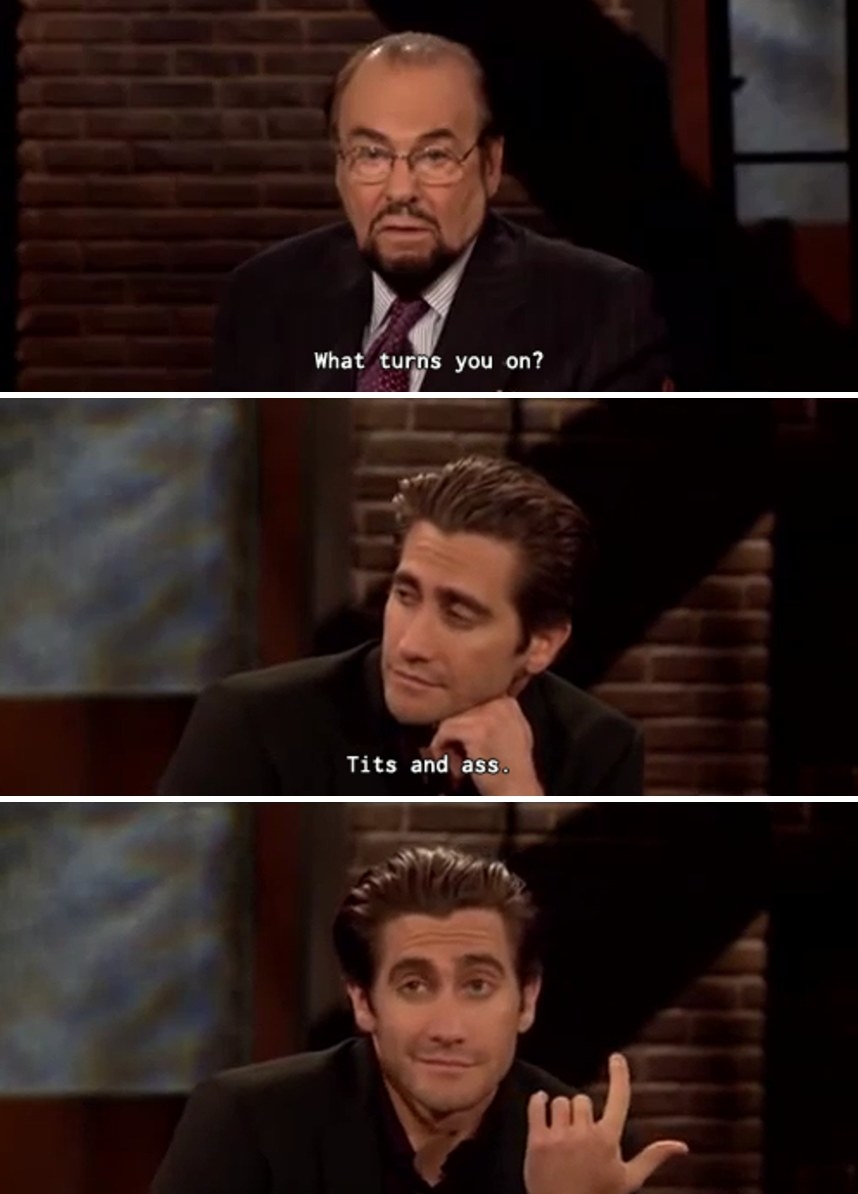 10.
When he, for no apparent reason, used his teeth to change the volume on his headphones.
11.
When he put little to no effort into his sign for the Woman's March on Washington D.C.
12.
When he was so enamored by Rihanna, he forgot how to do anything but smile goofily.
13.
When he was in an actual, honest-to-God '90s boyband.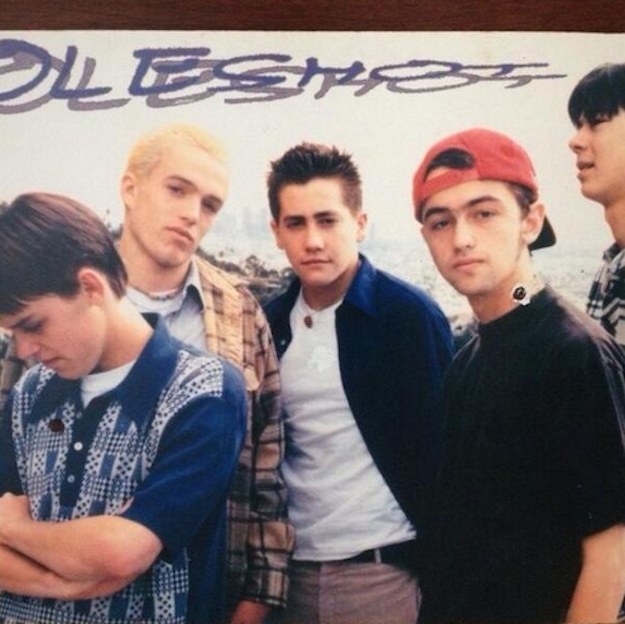 16.
When he low-key shaded 34-year-olds.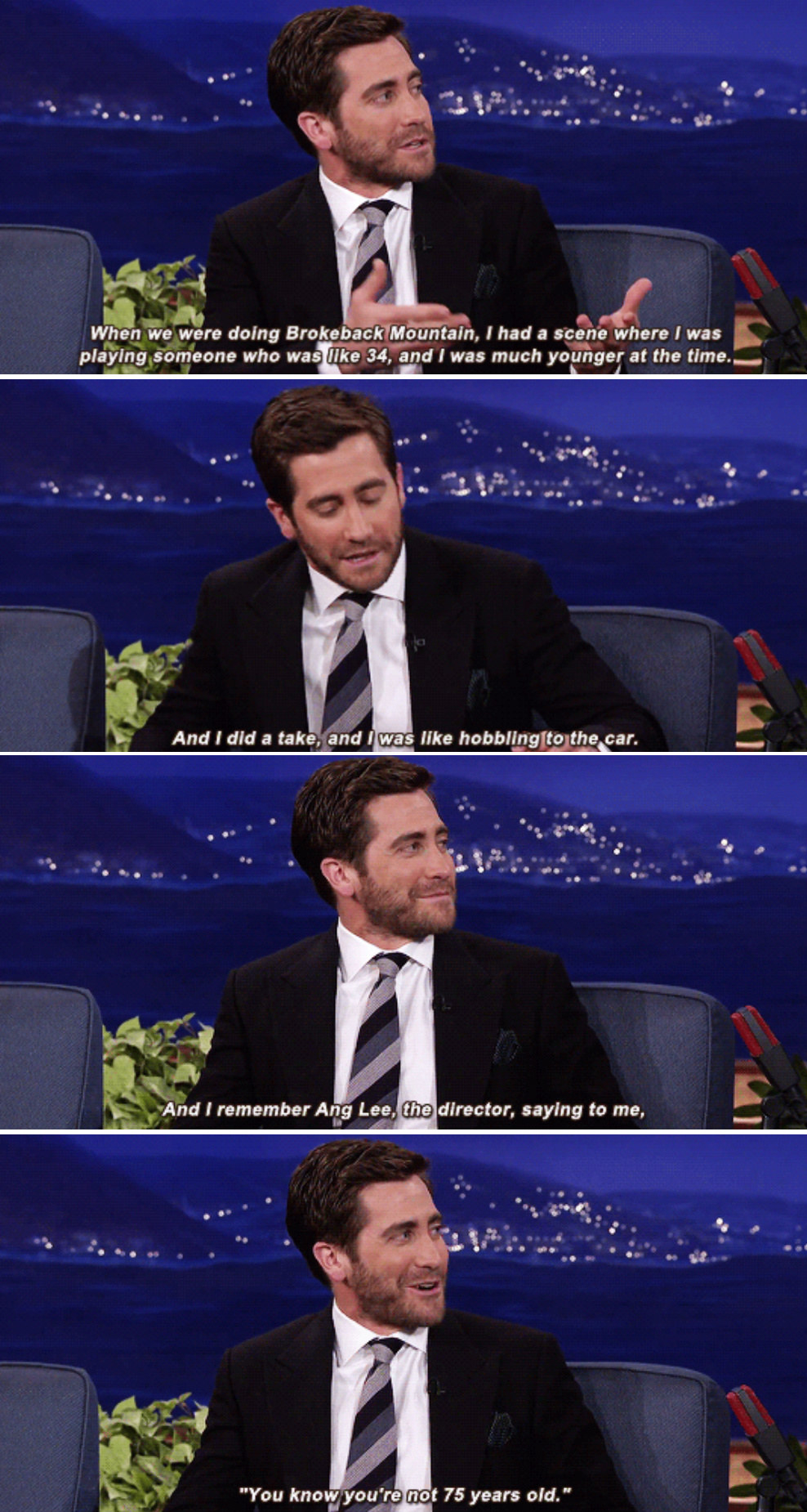 17.
When he recognized his beard for what it was.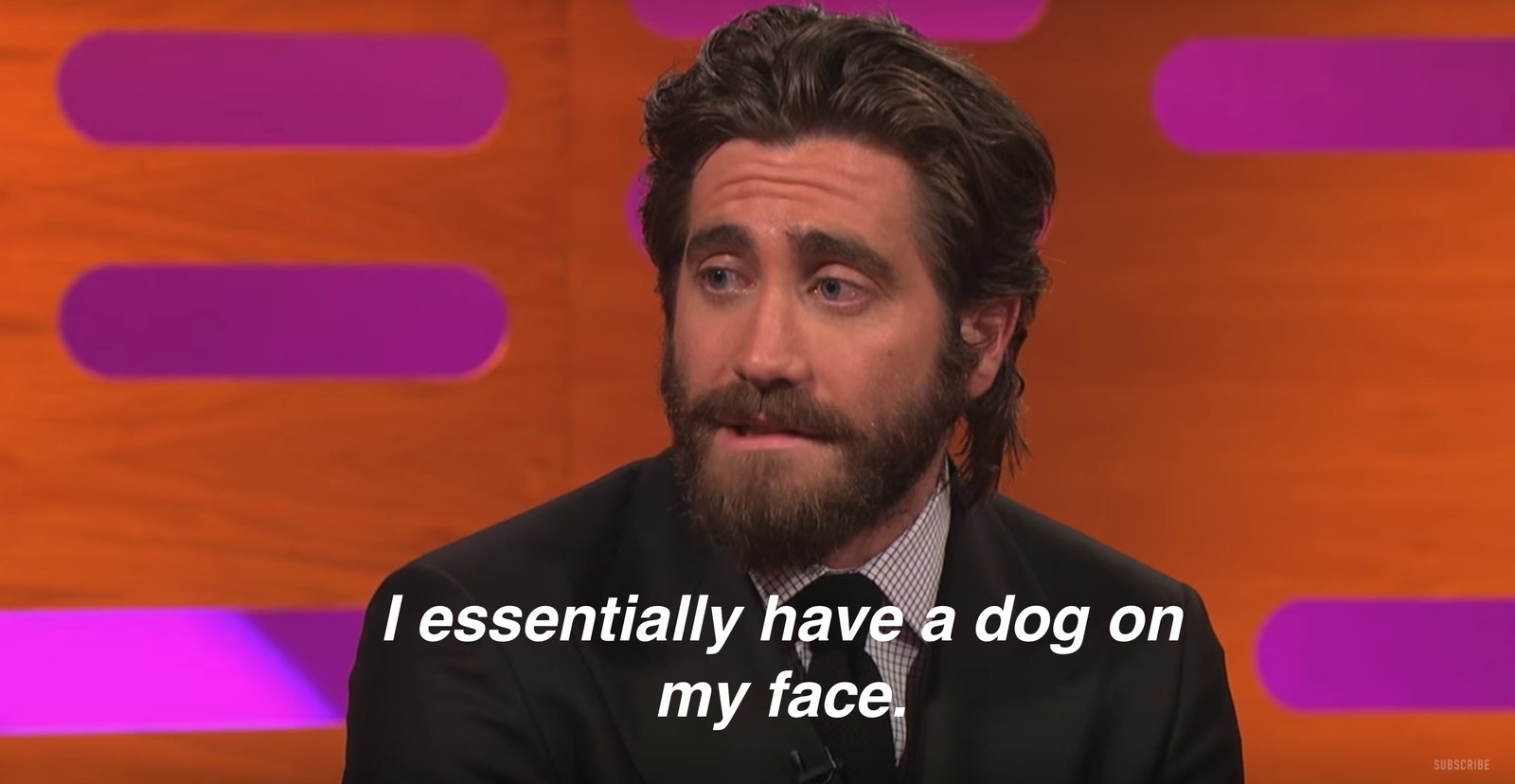 18.
And when he did not recognize his mustache for what it was.
19.
When he wrote a letter to KFC demanding the return of what sounds like the most disgusting sandwich of all time.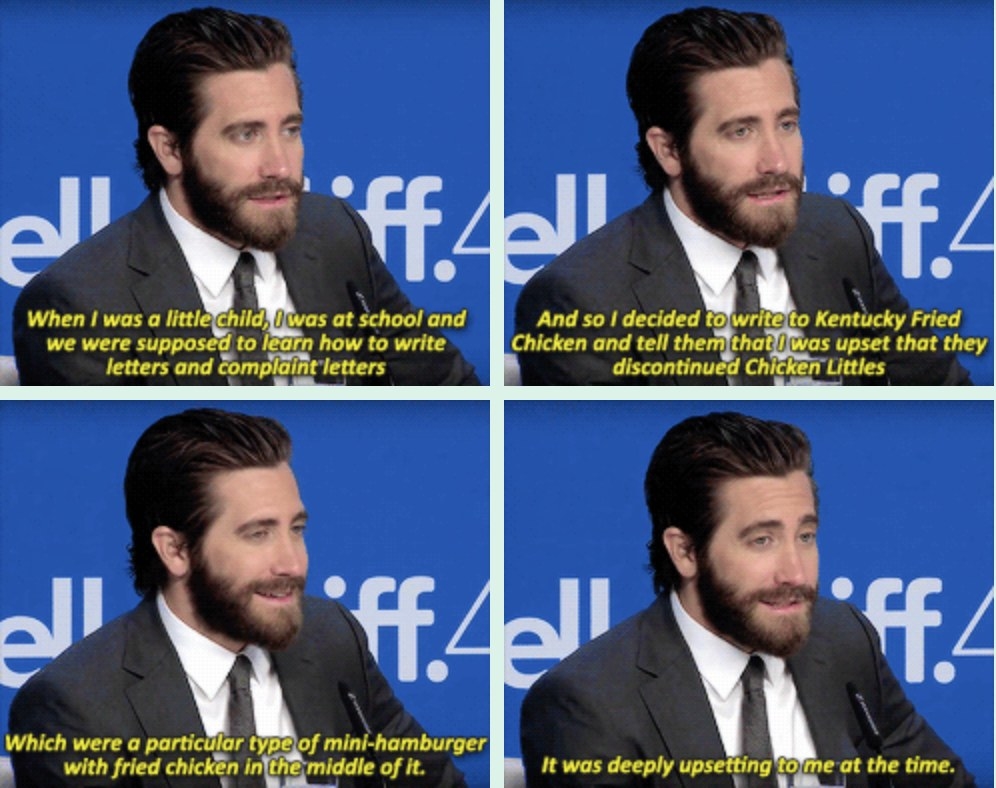 20.
The time he was very determined to be a little shit in his Reddit AMA.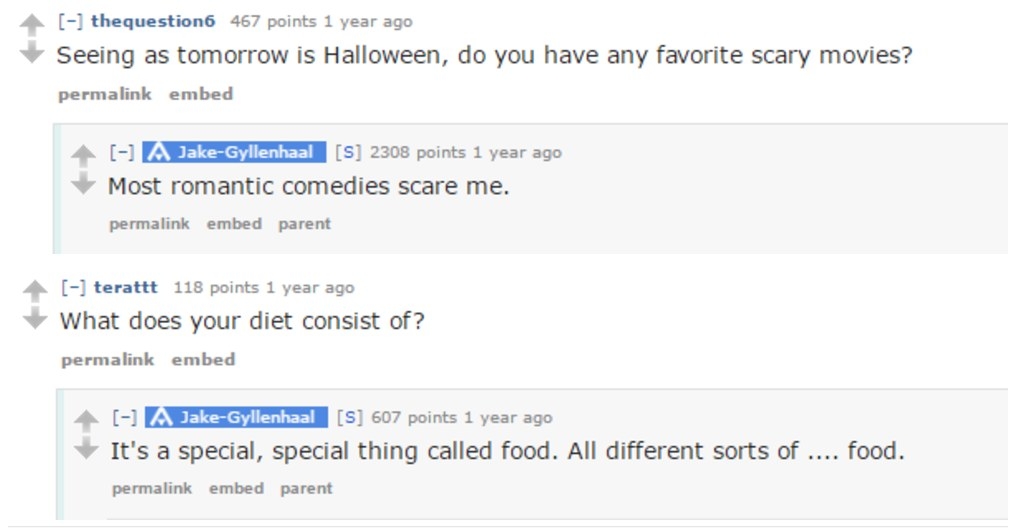 21.
And when he was just super done with silly questions.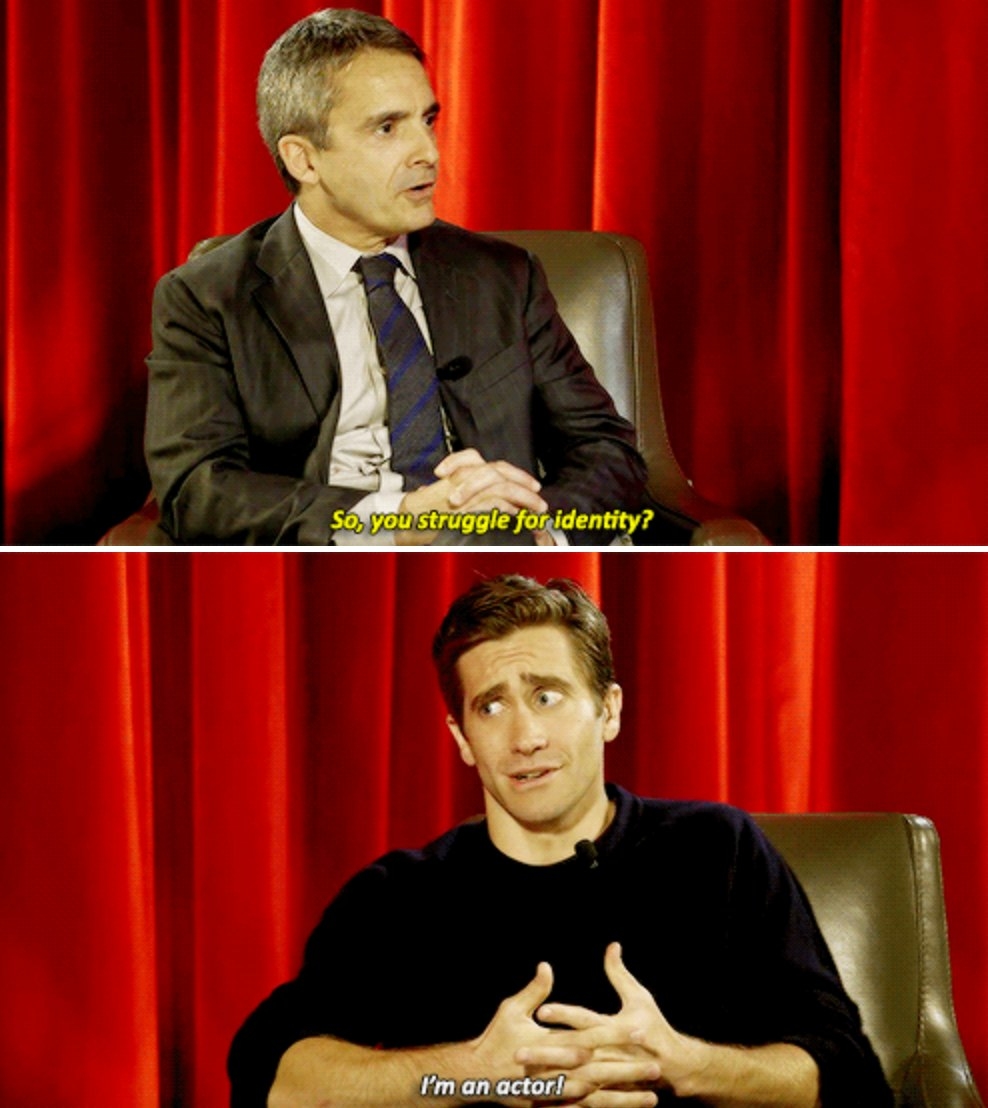 Never change, Jake. Never change.