A Melbourne man has had his license plate number approved by VicRoads, despite it being somewhat controversial.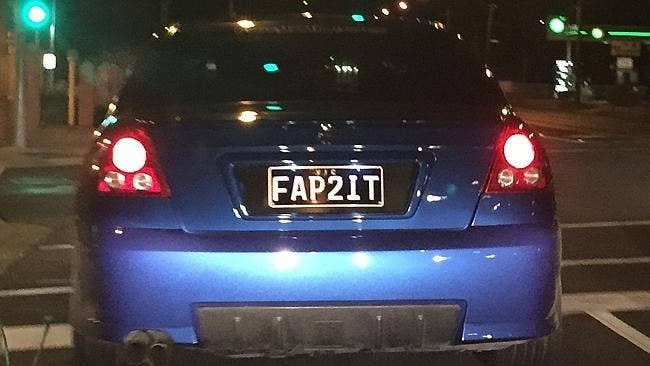 But now VicRoads are considering recalling the plates from the car that has been seen driving through northeast Melbourne.
Car owner, Daniel Van Der Horst said that his car is photographed numerous times a day, and that his plates which read "FAP2IT" are meant to entertain.
"It's purely for the fun of making people laugh", Van Der Horst said.
The VicRoads staff review every license plate application for inappropriate language, and have now said that they will potentially recall Van Der Horst's plates.
Though for now, the question is, what does the "it" stand for?
Probably the blue Holden Commodore that house the plates. That is, if cars turn you on.