Forty Years After Roe, Abortion Doctors Still Fear For Their Safety
"I'm an old man," says Dr. Curtis Boyd, "but I still don't want to die prematurely."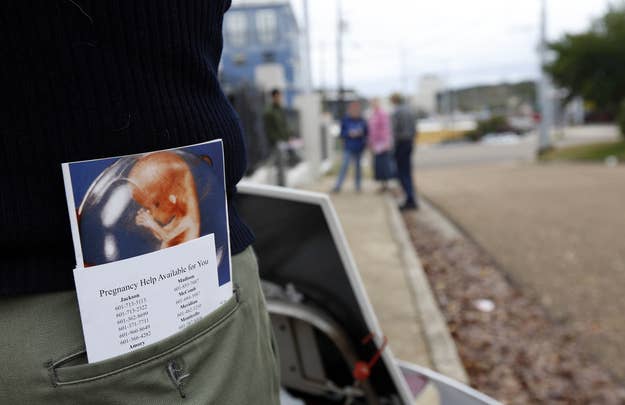 This Jan. 22 will mark the 40th anniversary of Roe v. Wade, and on Monday, the group Physicians for Reproductive Choice and Health held a celebration. Three veteran abortion doctors, stars in their field, had come to talk about abortion's history and its future.
Dr. Linda Prine told her own story of seeking the procedure in the days before Roe — she had to convince two psychiatrists that she was suicidal, and at the clinic she went to, nurses called the patients "sluts" and "whores." "Years later when I became a physician," she said, "I wanted to make sure women didn't have to go through that again."
The event was well-attended, but it felt intimate — many in the mostly female audience seemed to know each other. They applauded frequently, and didn't get restless when microphone troubles necessitated a brief audio adjustment (it helped that one of the speakers, Dr. Willie Parker, was excellent at projecting). The doctors sat with moderator Jodi Magee, CEO of PRCH, on a stage decorated with tulips. Attendees stuck around afterward for a raffle of books by advocates of reproductive rights. It was a warm and supportive room.
But the location of that room wasn't publicly announced. And at the very outset, Magee sounded a chilling note: "We remain in 2013 concerned about the actual physical safety of our doctors." Three doctors sat on stage with her, but only two had been on the event's program — PRCH couldn't advertise Dr. Curtis Boyd's attendance, because the FBI was concerned for his safety.
Boyd is a courtly man with white hair and a slight Southern drawl who's been an abortion doctor since the '60s. He's a natural storyteller, and it was easy to forget about politics as he talked about a high school classmate, forced to carry an unwanted pregnancy to term, who became angry and embittered while her baby's father walked scot-free. But the story had political import too — it ended with Boyd, a young doctor, deciding to perform illegal abortions. "I knew the great need," he said, "but I also knew the great risk." Now his work is legal, but other risks remain.
These risks don't appear to weigh Boyd down. At the event, he was lighthearted about the FBI's worries: "They're much more concerned about that than I am." At the same time, he's clearly aware that his life's work puts him in danger. "I choose to do it because it's important," he told me in a later interview, "and I accept the risks that go with it. I do not live my life in fear."
He said the FBI considered him a major target for assassination by anti-abortion extremists. And he does take what precautions he can while continuing his work. "I'm an old man," he said, "but I still don't want to die prematurely."
"Anyone doing this work would have to be aware and mindful of the degree of danger that exists," said Dr. Parker, an abortion provider who has worked in Washington, D.C., and Mississippi. "I'm in touch with local law enforcement if I need to be, and with the FBI if I need to be, and that's about all I can do."
Boyd, who practices in Texas, and Parker both work in the South. But Dr. Anne Davis, an abortion provider in New York City, told me that the history of violence against abortion doctors, including the 2009 murder of Dr. George Tiller, affects her too. "All of us are aware of what's happened," she said. "None of us have the luxury of not thinking about it."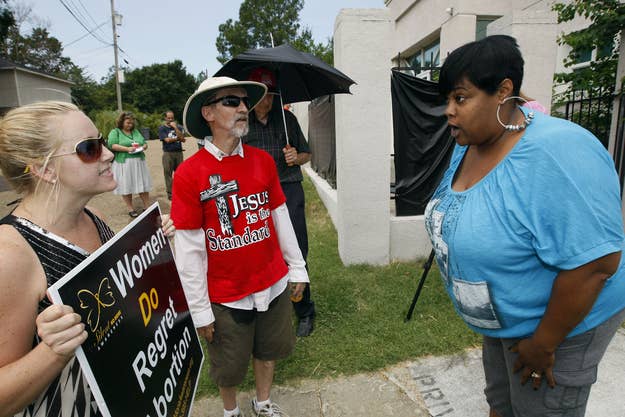 Outright violence isn't the only worry. Parker said anti-abortion activists had resorted to measures he considered tantamount to stalking, including showing up at doctors' homes. And Boyd said protesters outside clinics at times became aggressive: "Sometimes it goes over the line to harassing patients and their families."
He'd like to see stricter legislative limits on what protesters can do: "There's still what I would consider invasion of privacy that could be restricted if legislators wanted to without infringing on the right to picket."
Such laws are unlikely to get much traction at a time when many states are focused on making it harder, not easier, for abortion providers to practice. The clinic in Mississippi where Parker has practiced, the only remaining abortion facility in the state, is currently facing closure due to a new law requiring all abortion doctors to have admitting privileges at a nearby hospital. Mississippi's governor was clear about the purpose of the law: "My goal, of course, is to shut it down."
The doctors at the PRCH event did praise New York State's proposed Reproductive Health Act, recently endorsed by the governor, which would exempt providers from criminal prosecution related to abortion and expand access to late-term procedures. New York's City Council has also spearheaded a program to train clinic escorts to walk staff and patients past protesters. It was slated to start in the fall but was pushed back due to Hurricane Sandy and will likely begin early this year.
None of that was enough to make Monday's event feel completely celebratory. Forty years after Roe, abortion in some places isn't much easier than it was for Dr. Prine, and the career she chose still isn't a safe one. "There's a great mountain in front of us," Boyd told the crowd, "and we're a long way from the top."