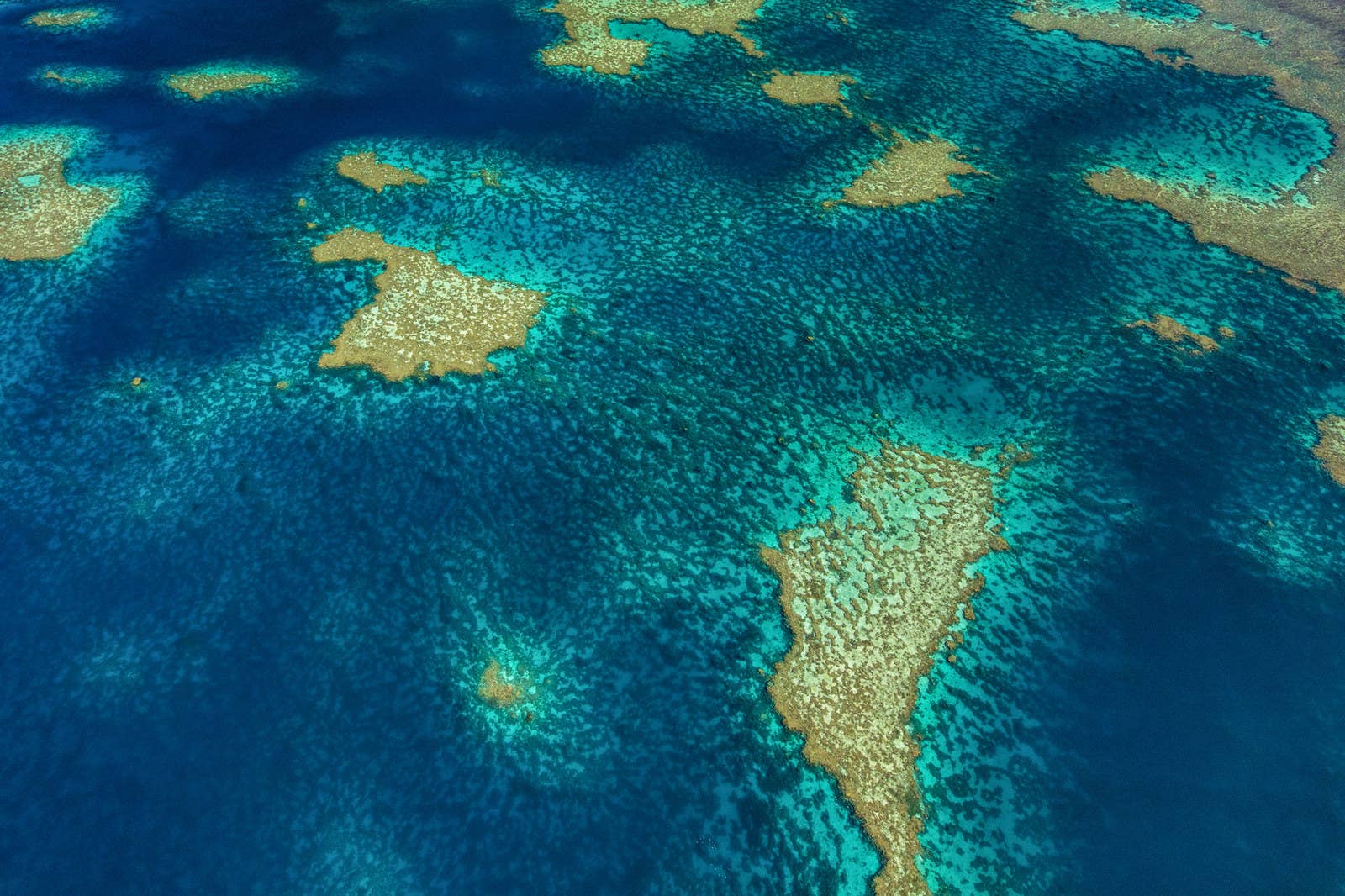 When Josh Smith took to the sky to photograph the grandeur of the Great Barrier Reef, he knew something had to be done.
The aerial photographer has been obsessed with the world's largest living structure ever since he first flew over it in the early 2000s. After recent bleaching events Smith has made it his mission to show what is happening to the ecosystem.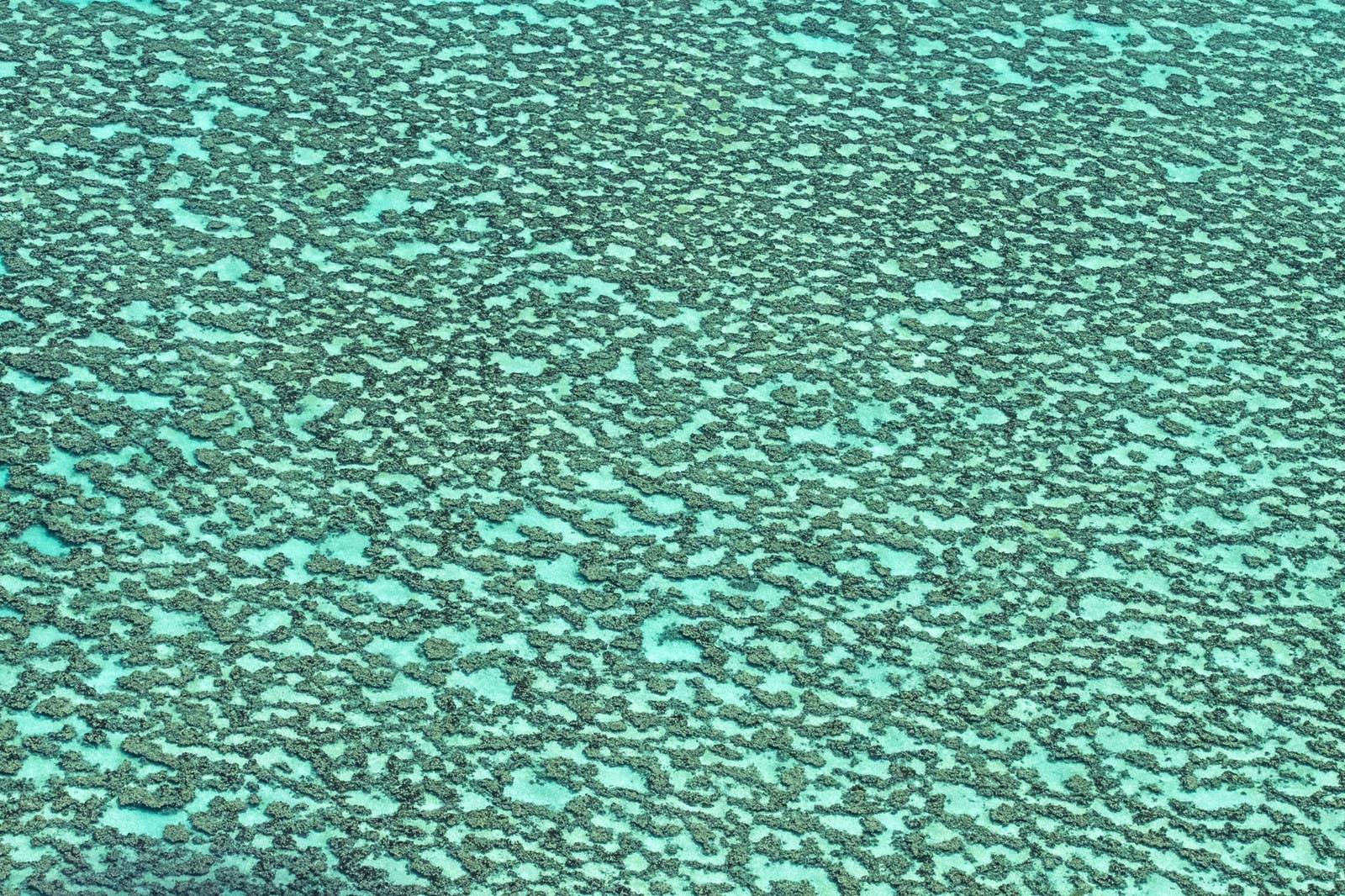 As part of Canon Australia's Down Under From Above series, Smith flew the length of the Great Barrier Reef to capture its fragility.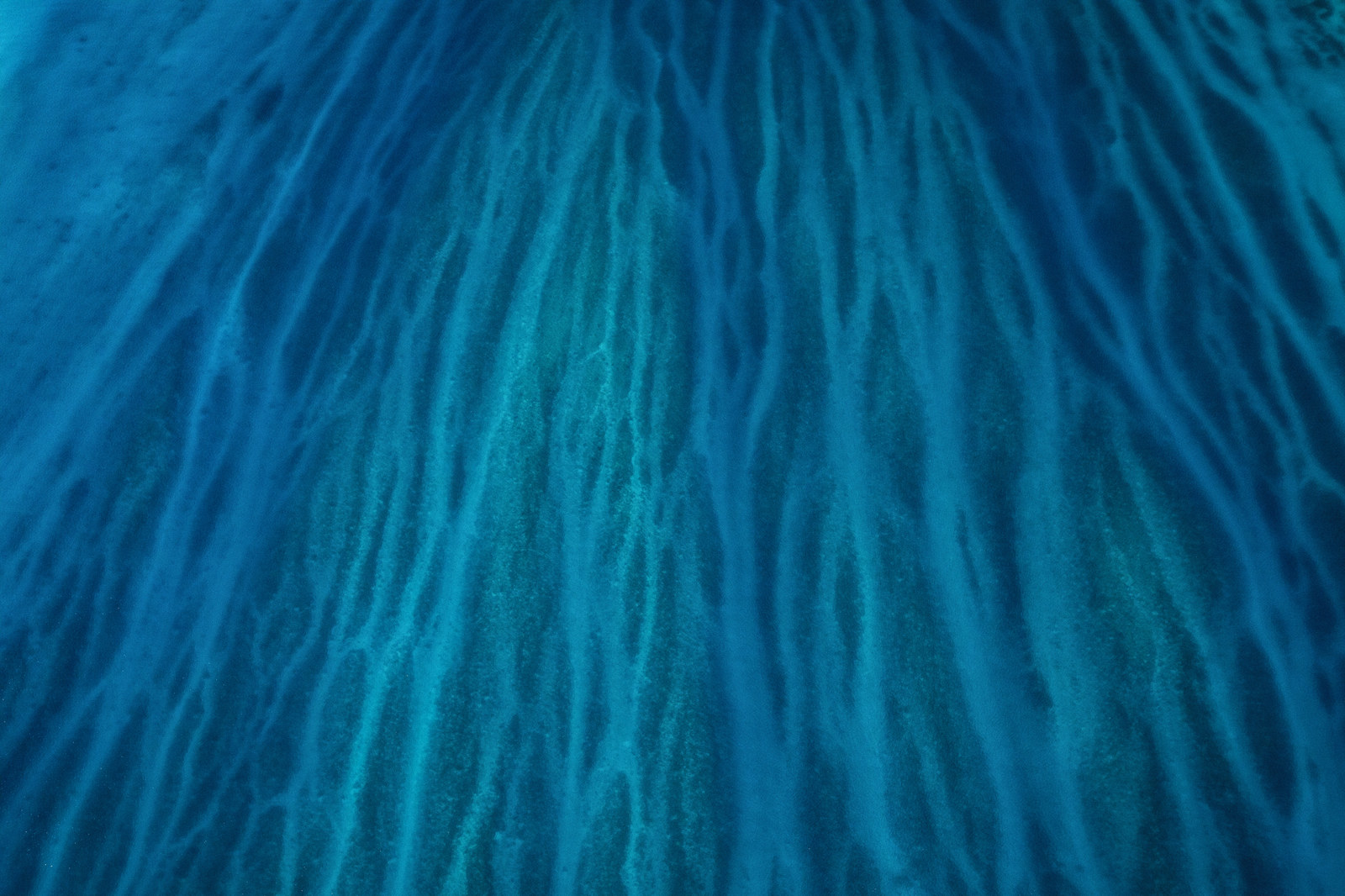 "From the air it's hard to see the impact once the reef is bleached, because it's very quickly covered in algae which acts as a camouflage," Smith said.

"We saw phosphorescing tracts, a sign of stress. When there is no coral, there is no fish, and no life."
Phosphorescence is when a substance emits light and maintains an afterglow.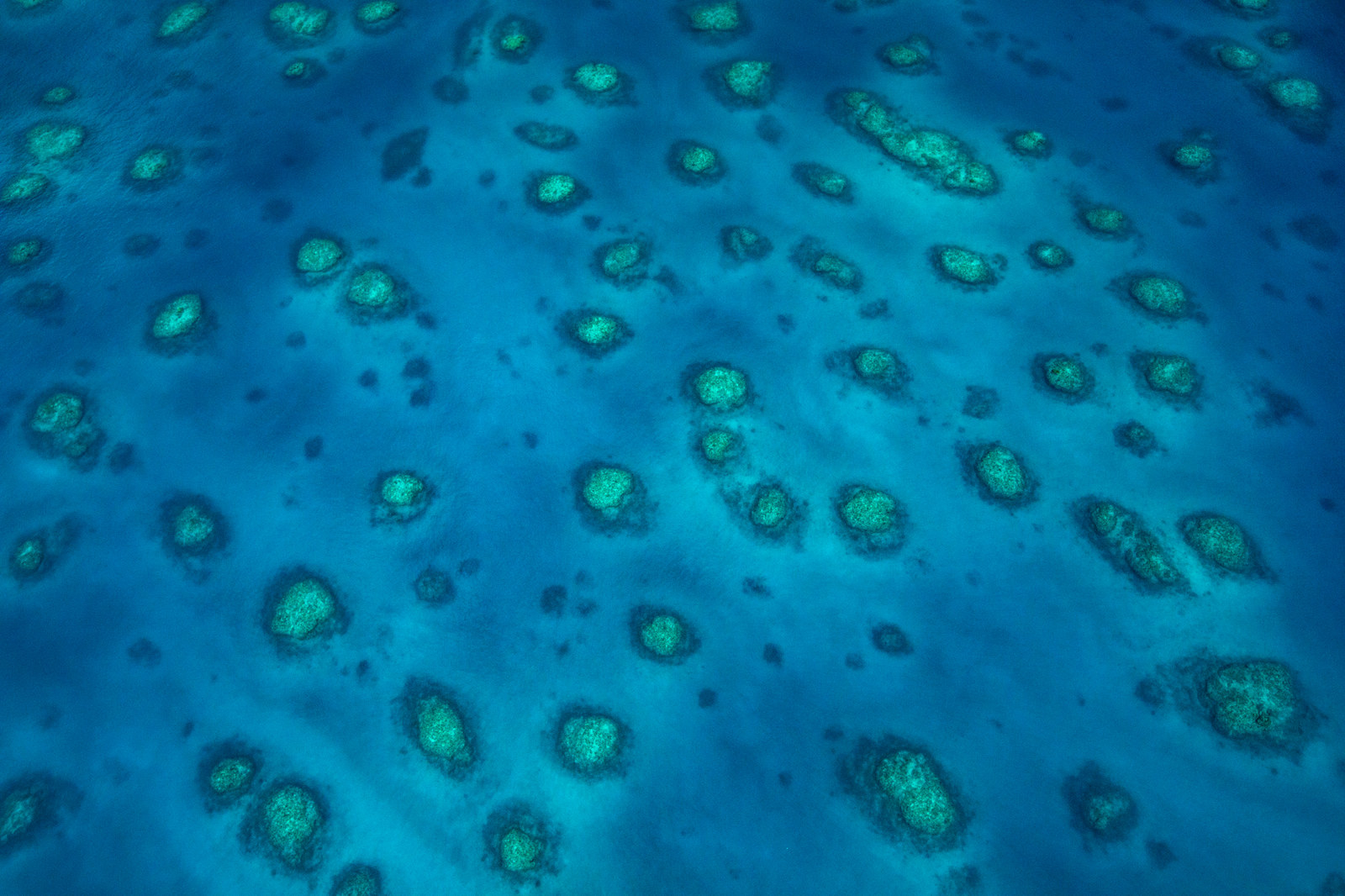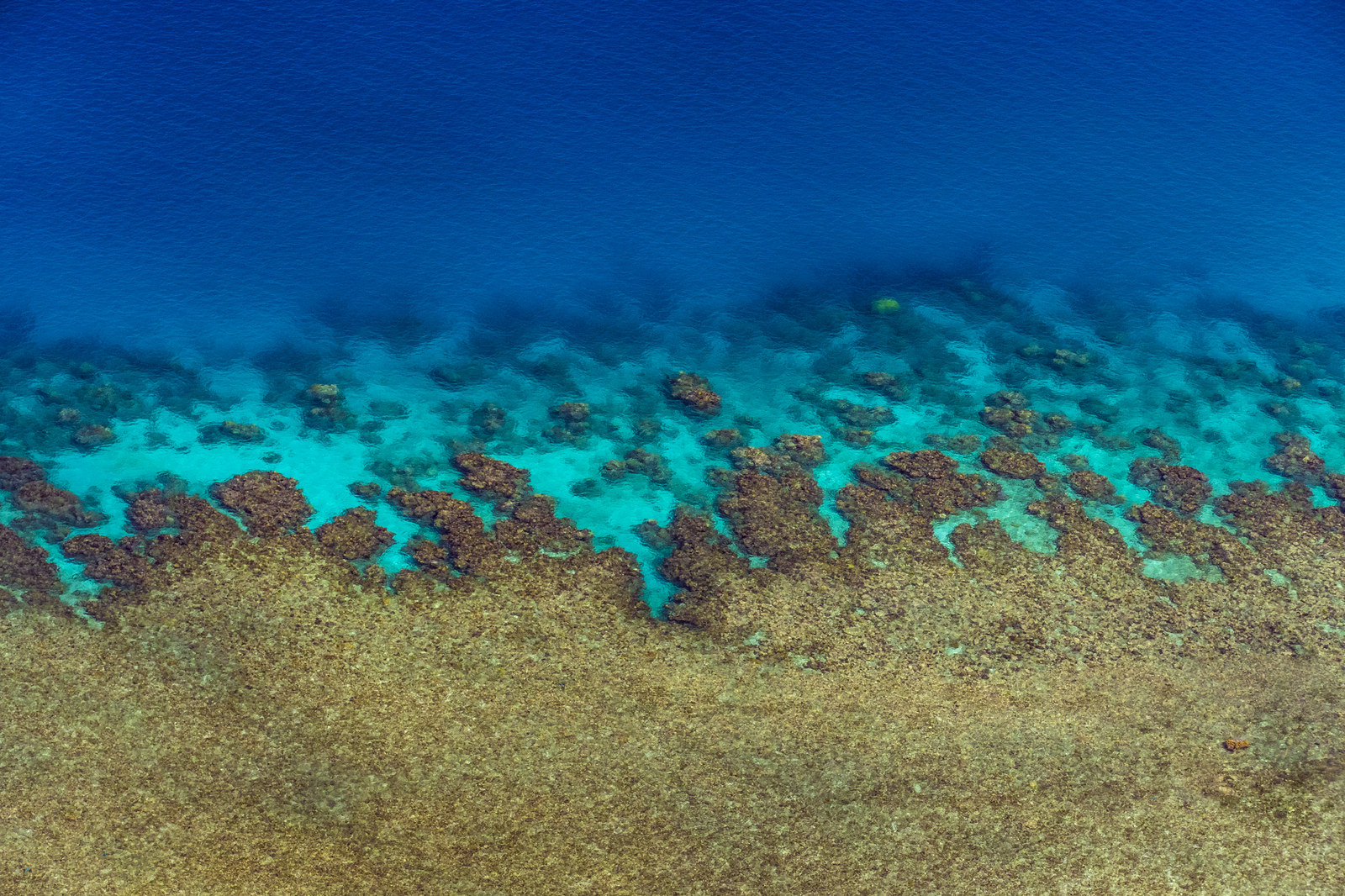 Smith is using his expertise in aerial photography to advocate for the protection of the reef. While his images are stunning, Smith wants people to know that the reality is hidden under the water where life should be thriving.
"Being an aerial photographer I get to see a lot of beautiful things from a very different perspective," he said.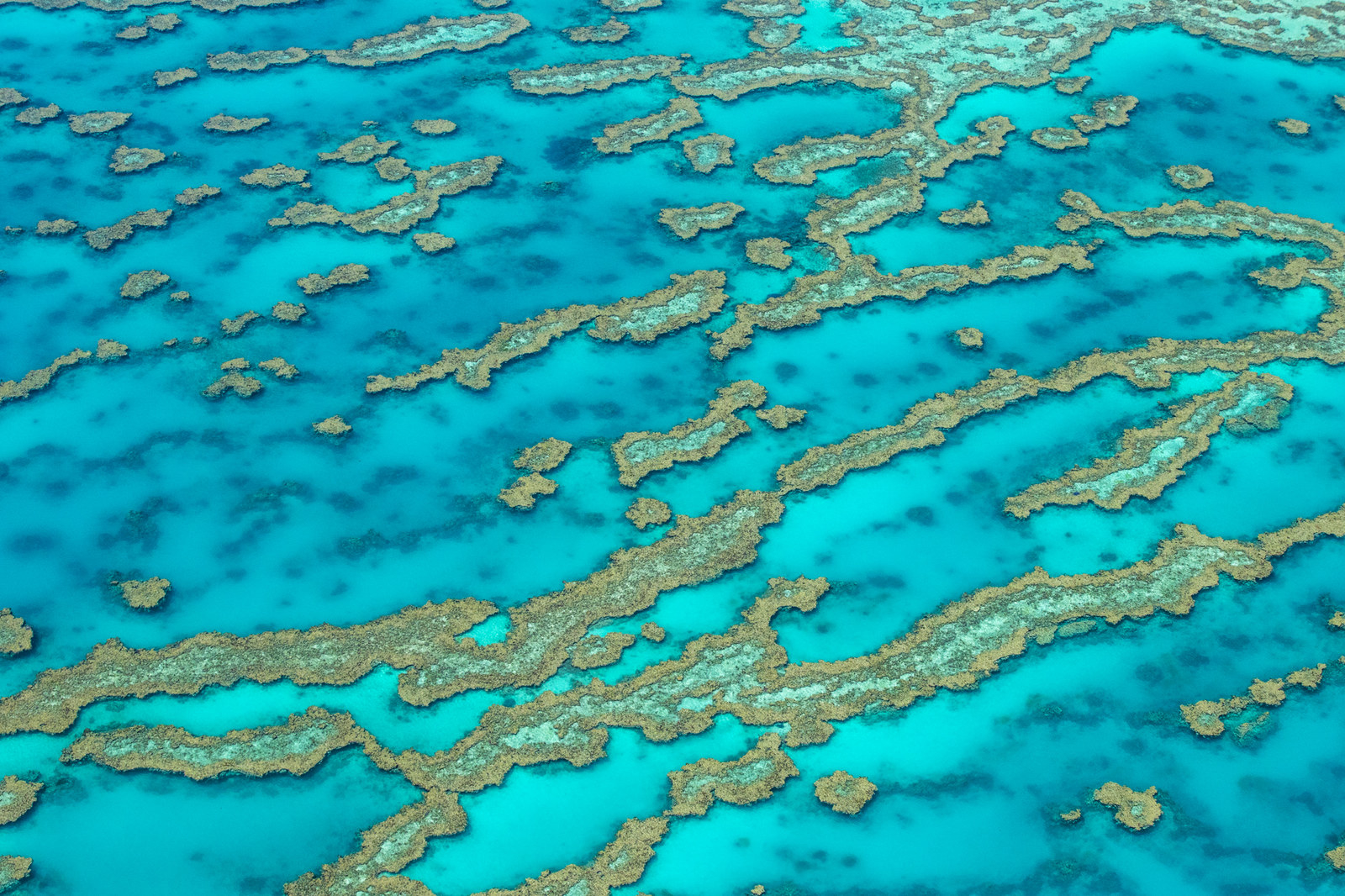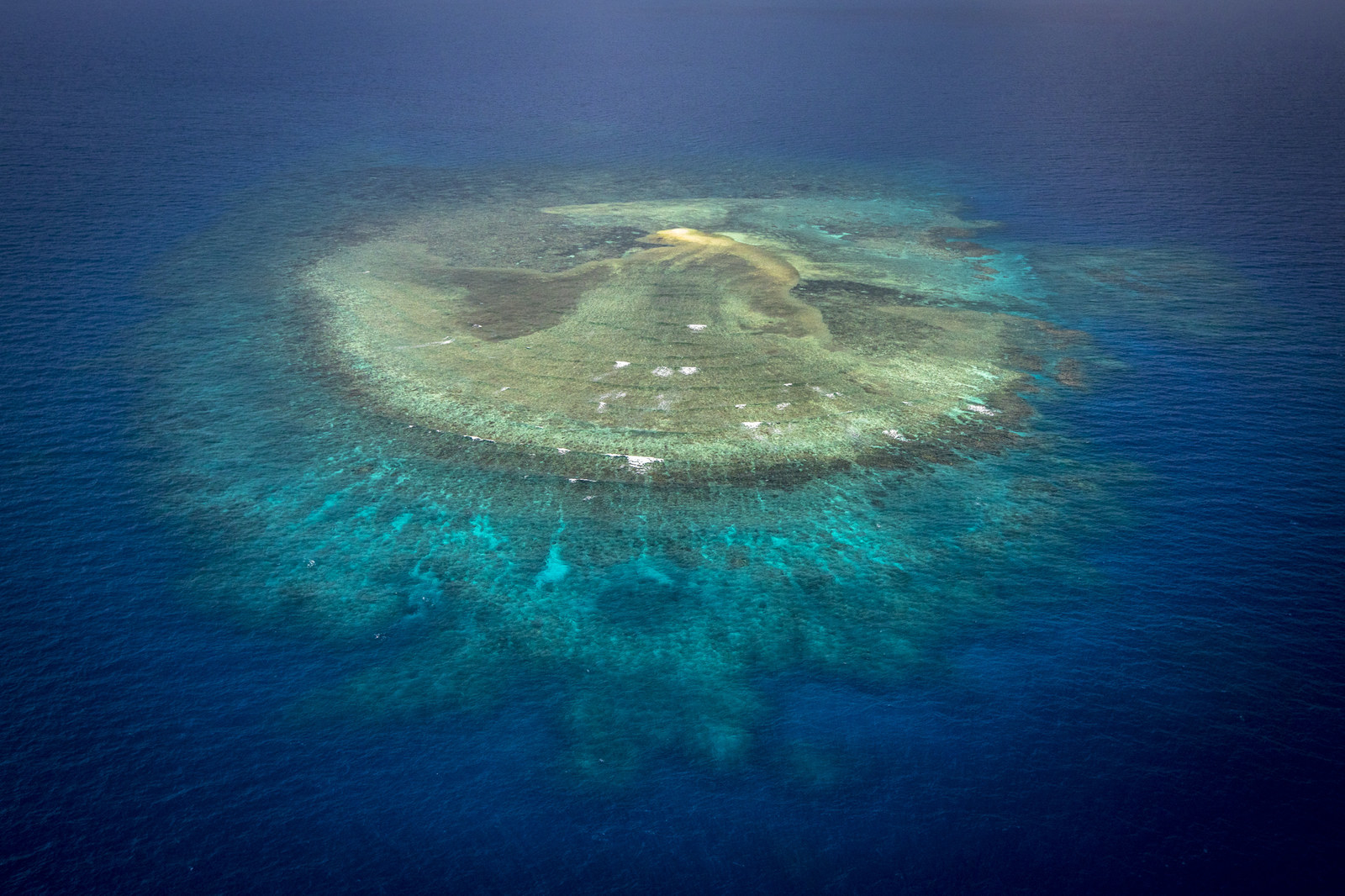 In 2016 the northern Great Barrier Reef was most affected by coral bleaching. And in 2017 the central area, off the coast of Cooktown and Townsville, experienced the worst bleaching.
Scientists say it takes at least 10 years for corals to recover, but the back-to-back bleaching events and tropical cyclones in the area have had a negative impact on the reef's growth.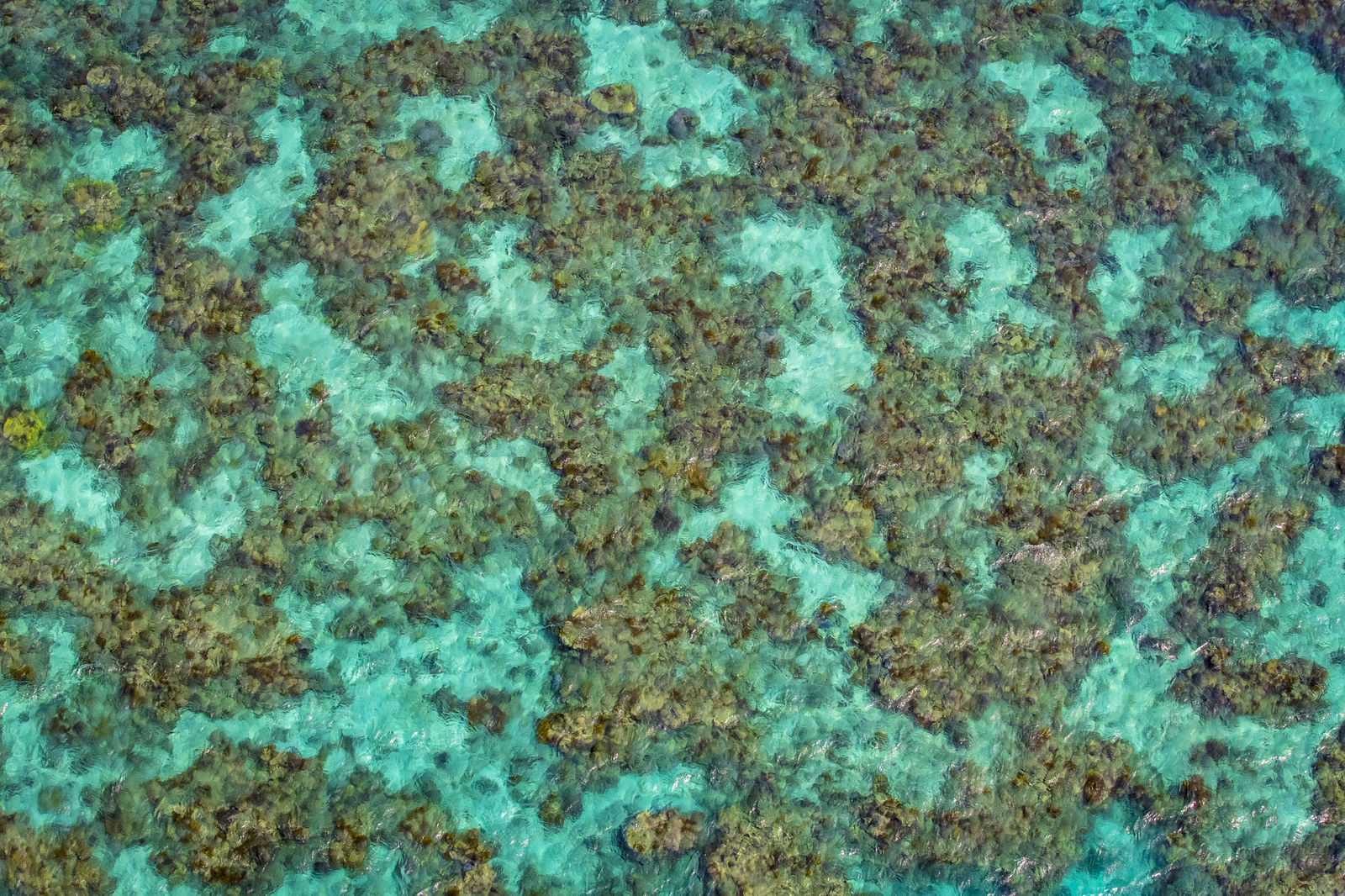 Smith hopes his images can change people's understanding of what is happening to the reef.
"Through these images, I have the responsibility to remind as many people as I can exactly what we have here, how precious it is, and how important it is for us to think about what we do on land and the impact it has on our oceans," he said.