This Man Transformed Into Felicia From Priscilla Queen Of The Desert And He Looks Faaaabulous
And the glitter never goes away.
The amount of work that goes into hair and makeup in theatre productions can sometimes be overshadowed by the grander elements on stage. If you're seated way back, the finer details can often be missed.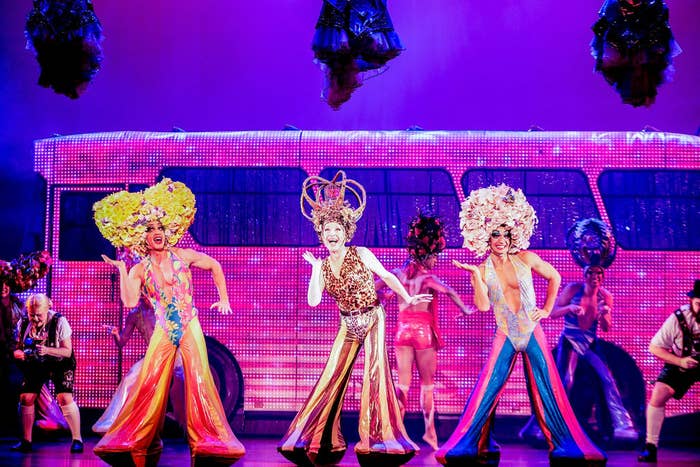 Doidge's Felicia is a cheeky and colourful character who joins two other drag queens on a road trip from Sydney to Alice Springs. Dyson said his looks tend towards the bright and fun side, with lots of glitter.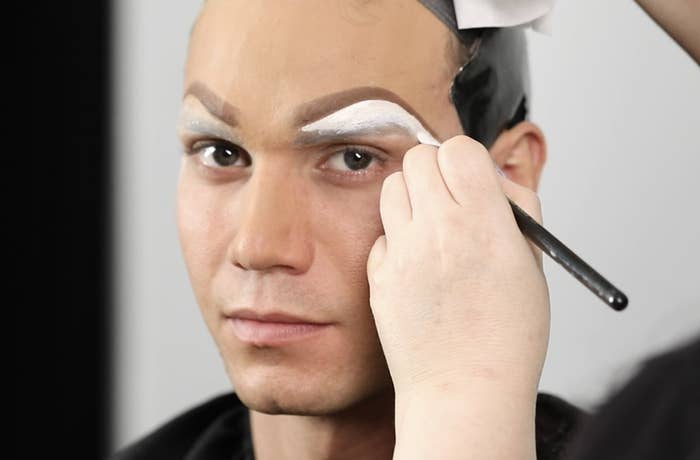 It takes a lot of technical skill to make a person with very strong male facial features look convincingly female.
Artists and actors spend a lot of time in the makeup chair during a full transformation. Doidge joked to BuzzFeed he's been told off for spending too much on his phone. He also said you develop a really close relationship with your makeup artist.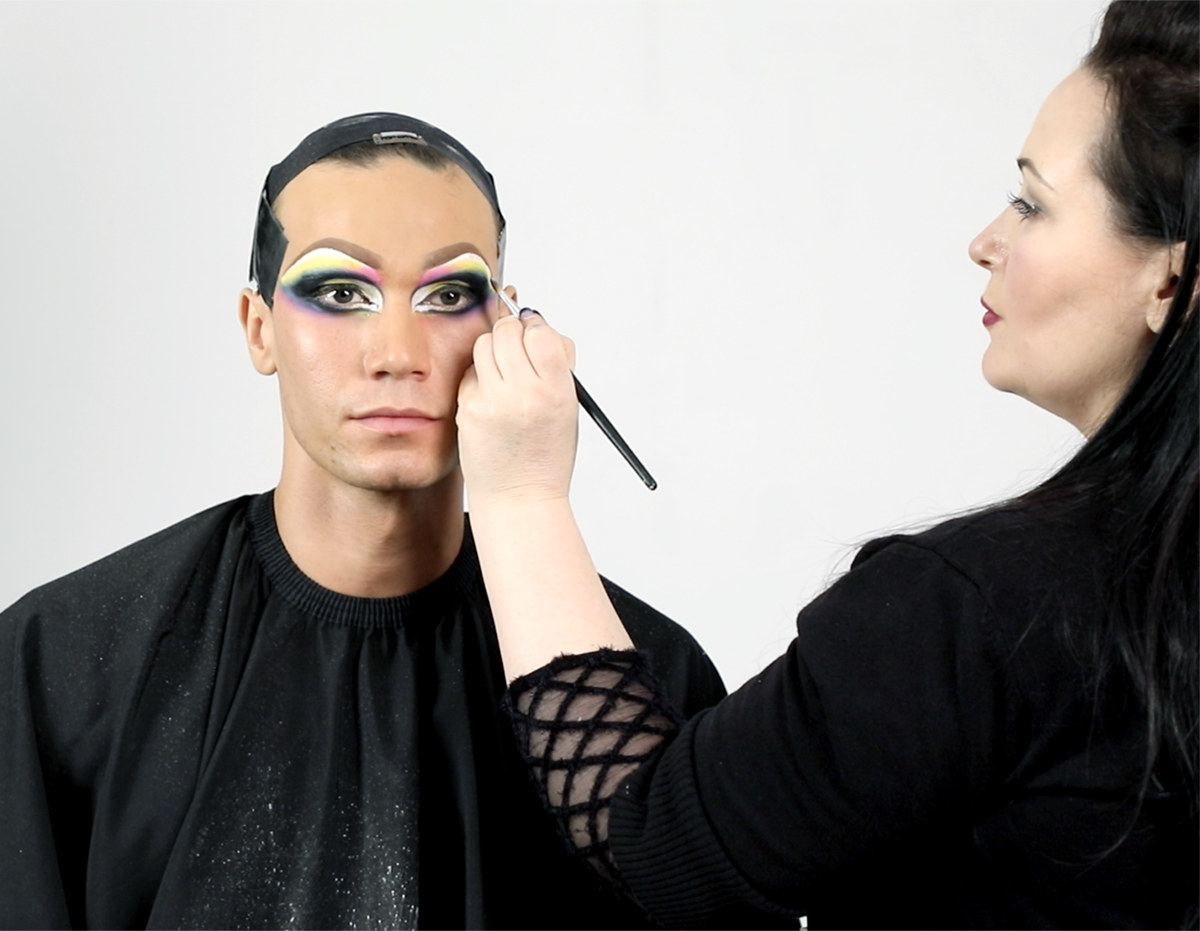 In the stage production of Priscilla characters switch from male to drag within minutes, and full transformations aren't physically possible.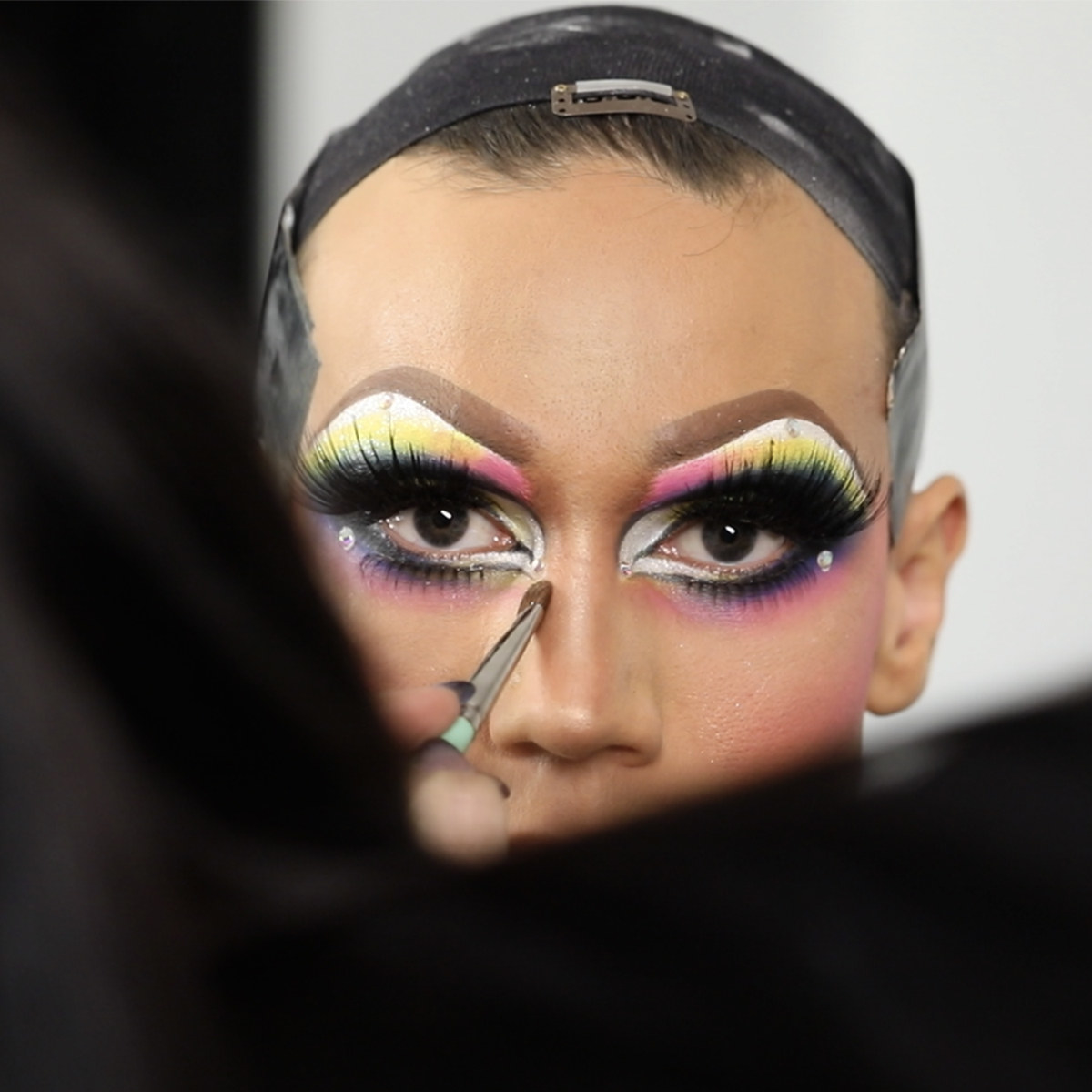 Actors are also taught how to do their own makeup.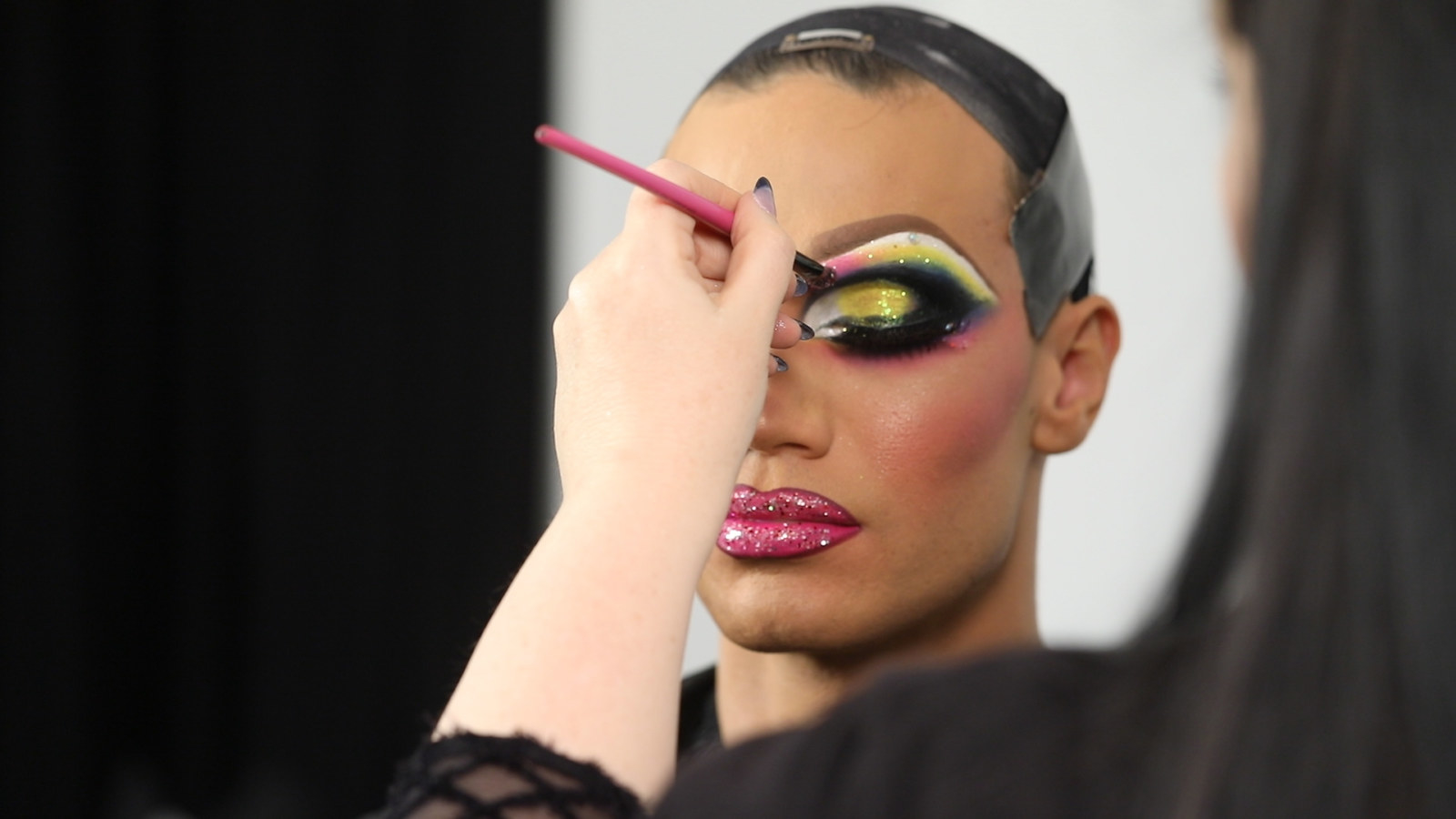 The costume Doidge transformed into when he dropped by BuzzFeed was the "Broken Hill" scene look.