Some people on Twitter have been using the hashtag #TheWorstPartOfDepressionIs to share their experience with the mental illness.
1.
Some people just don't get it:

2.
Like, really don't get it:

3.
Sometimes there are no words:
4.
And yet you have to try to find the words anyway: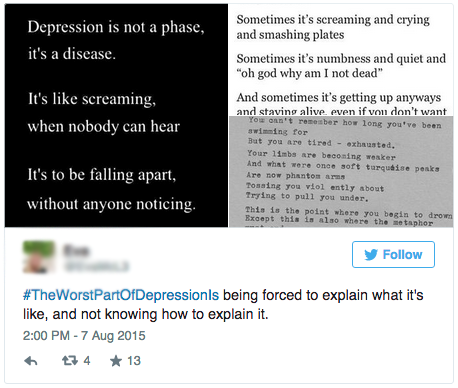 5.
Everyone experiences depression differently:

6.
Men are often pressured to "man up" and hide it: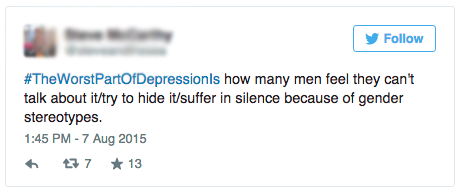 7.
How it colors every aspect of your life: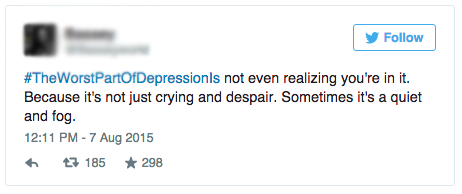 8.
You don't need a reason to be depressed:

9.
It can feel like this:
10.
And it's not all mental symptoms:

11.
It's STILL so hard to talk about:

12.
And there is still so much stigma: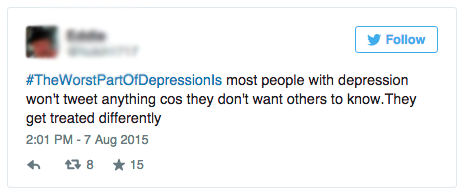 13.
"How are you?" is such a complicated question: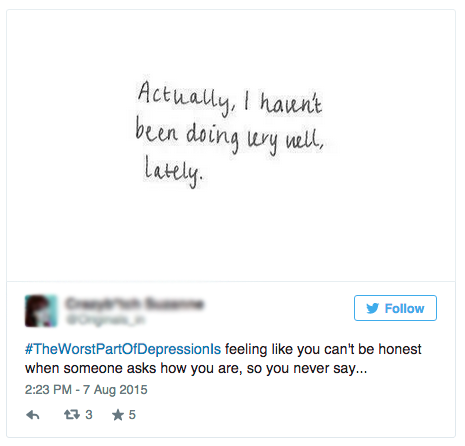 14.
And sometimes it's really hard to try to keep it together: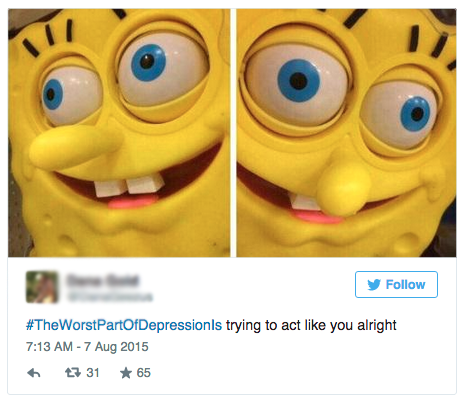 15.
It doesn't just go away: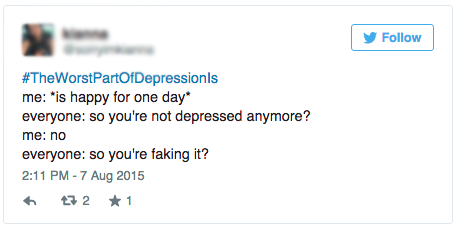 16.
The lack of motivation is too real:

17.
There is no such thing as being too young to have depression: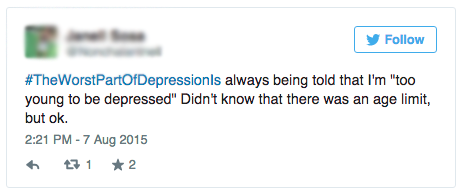 18.
This reminder that there is NOTHING wrong with you: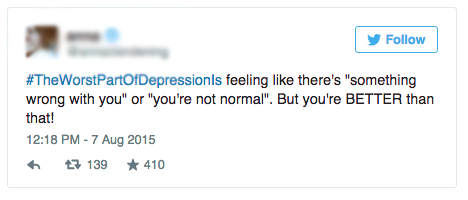 19.
And that it's NEVER your fault: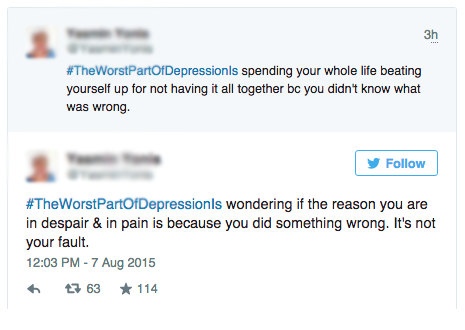 20.
This important reminder:
21.
And this one: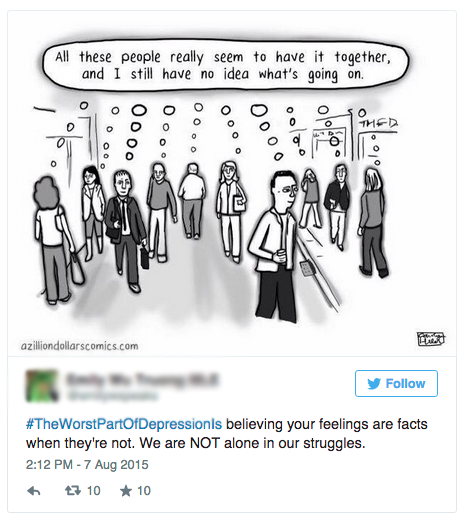 To learn more about depression, check out the resources at the National Institute of Mental Health here.
And don't forget the U.S. National Suicide Prevention Lifeline, which you can reach at 1-800-273-8255.
A list of suicide hotlines for other countries can be found here.