Sex toys are awesome and an excellent addition to your sex life, both solo and with a partner.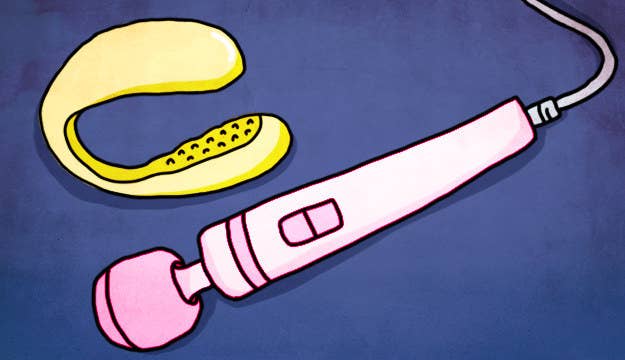 But sex toys also become a lot less awesome if you don't care for them properly.
Not washing your toy, using the wrong lube, or storing it incorrectly can all lead to problems, whether that's a shorter life span or distortion of your toy or a risk of an infection for you. Which, no thanks. BuzzFeed Life talked to Claire Cavanah, co-founder of Babeland and co-author of Moregasm: Babeland's Guide to Mind-Blowing Sex, for her best tips for keeping your sex toys safe, in good shape, and running as long as possible.

A quick note: Many sex toys come with cleaning instructions, so make sure to look out for anything unique to your toy that these tips might not cover.
1.
Wash your toys after every use.
2.
If you want to be really safe, wash your toys before every use, too.
"They can come in contact with lint, pet hair, or other bacteria while they're stored and then if you insert them, that goes into your body," says Cavanah. But if you store your toys correctly (which is covered later in this post), this is just a precaution you can choose to take.
3.
Choose the right soap.
4.
Don't submerge any battery-operated toys in water to wash.
If your toy has batteries, plugs into the wall, or buzzes in any way, you have to take extra precautions. Wiping it down with a warm, soap washcloth is all you need to do.
6.
Here's how to clean your nonporous toys.
Silicone: Wash with soap and water or place it in the top rack of your dishwasher. You can also put it in boiling water for 10 minutes to disinfect it.
Glass: Wash with soap and water, and don't expose it to extreme temperatures (like in the dishwasher), to avoid warping.
Pyrex: Pyrex is basically heat-resistant glass, so it can be boiled, put in the dishwasher, or washed by hand.
Stainless steel: Boil for 10 minutes, soak in bleach and water (then make sure to RINSE THOROUGHLY), or wash in the dishwasher.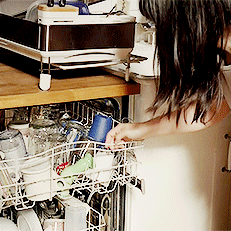 7.
Here's how to clean your porous toys.
Porous materials are more sensitive to temperature and prone to warping, so most should be washed the same way: with soap and warm water, either in the sink or with a soapy washcloth. Nylon toys are the exception, which can be machine washed.
Again, porous materials are hard plastic, cyberskin, nylon, neoprene, jelly rubber, vinyl and soft vinyl, acrylic, elastomer, and leather.

8.
Make sure you're using the right lube.
9.
Use a condom with your porous toys.
10.
Always check to make sure your waterproof vibrators are still safe to use.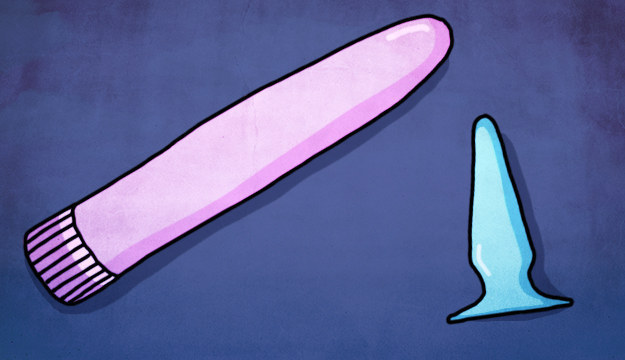 11.
Look out for any irregularities that might signal it's time to throw out your toy.
Sadly, even the best sex toys don't last forever. "If the motor gets louder, it's a sign that the toy is getting to the end or if the charge isn't lasting as long," says Cavanah. Also look out for seams coming apart or pockmarks in your silicone toys, since that means it's no longer nonporous. RIP.

12.
Don't just toss them in your bedside drawer and call it a day.
13.
Take the batteries out of your vibrator when you're not using it.
Happy (and safe) sex toy adventures, everyone!