This is Edgar Artis.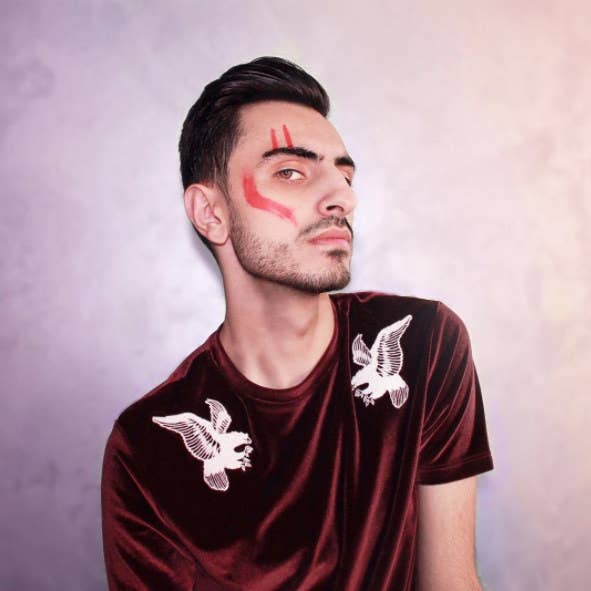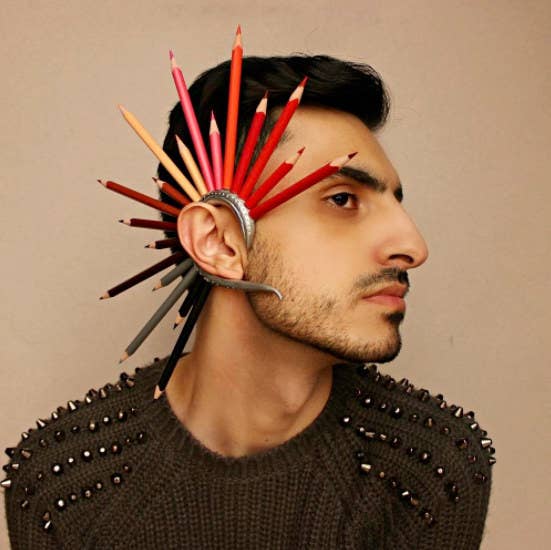 Carbs are suppose to be bad for your figure, but this noodle dress doesn't seem so bad.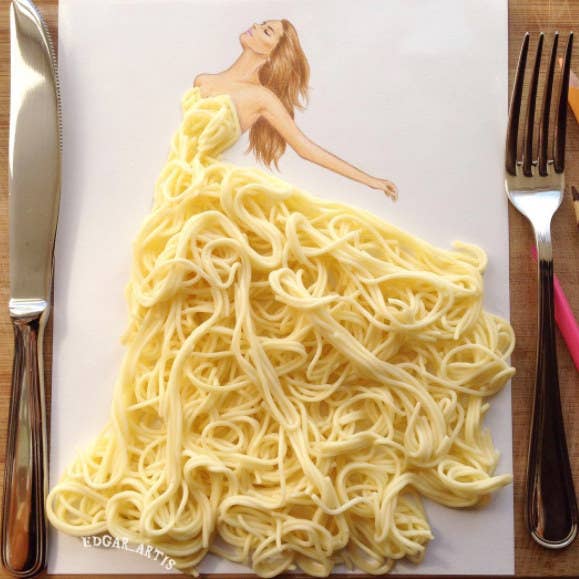 Did you ever think peanuts could be so stylish?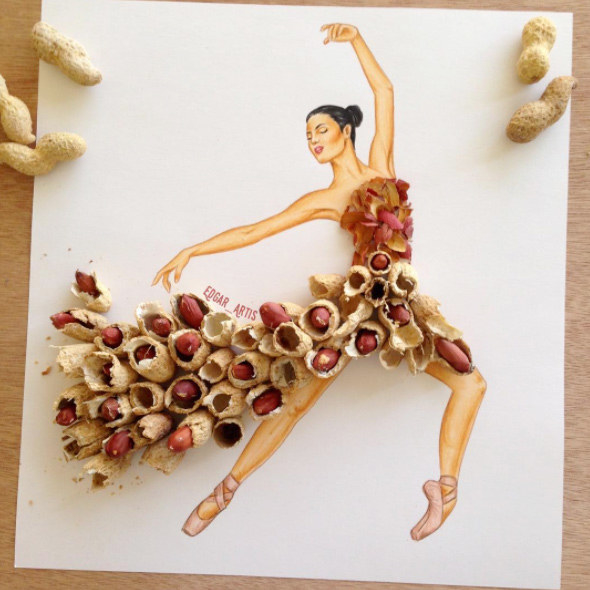 You won't ever say that salad is boring again!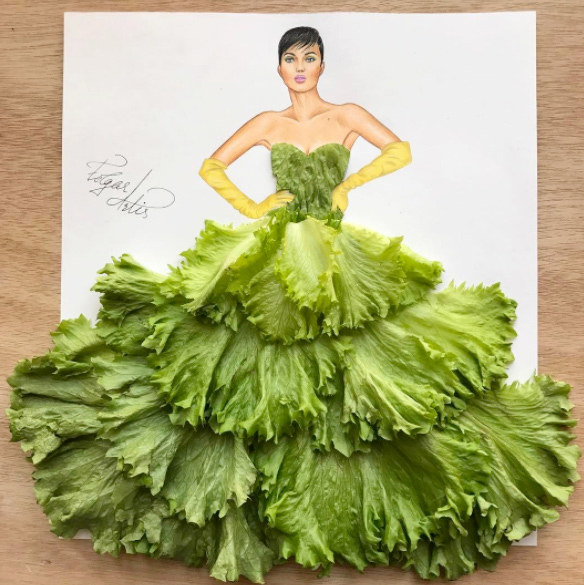 A dress as sweet as candy needs to be made out of (cotton) candy.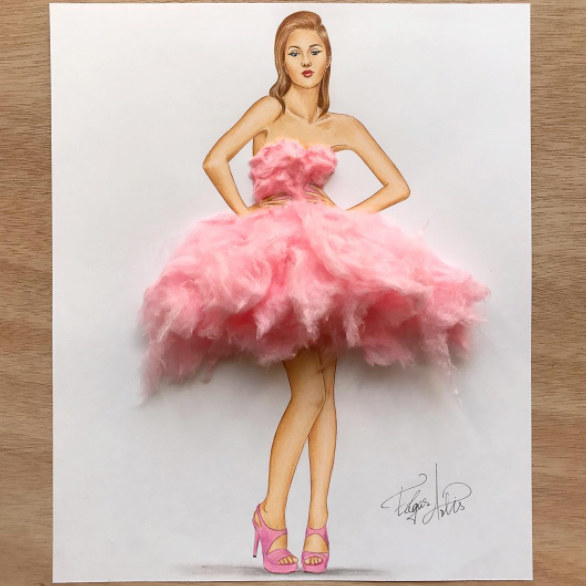 Wow!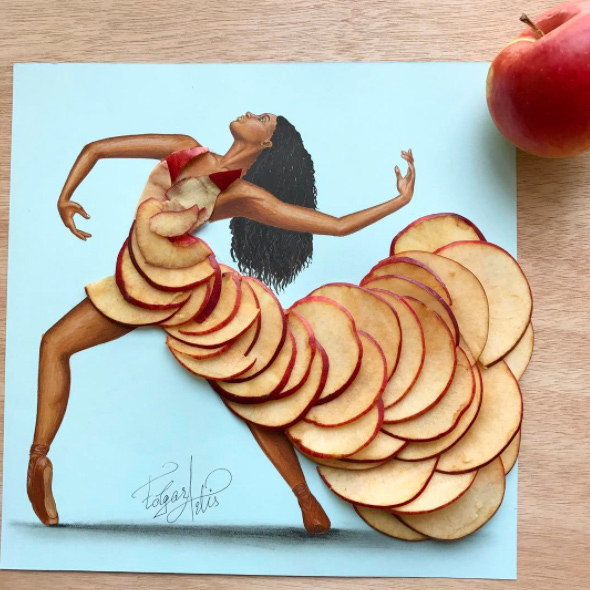 The problem with a Nutella dress is that I'd eat it off before I even left the house.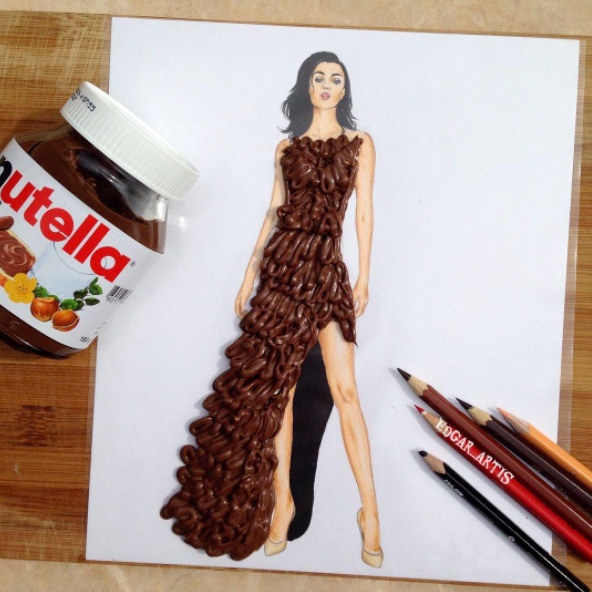 Even if you don't like mushrooms, you have to admit that this dress looks pretty great.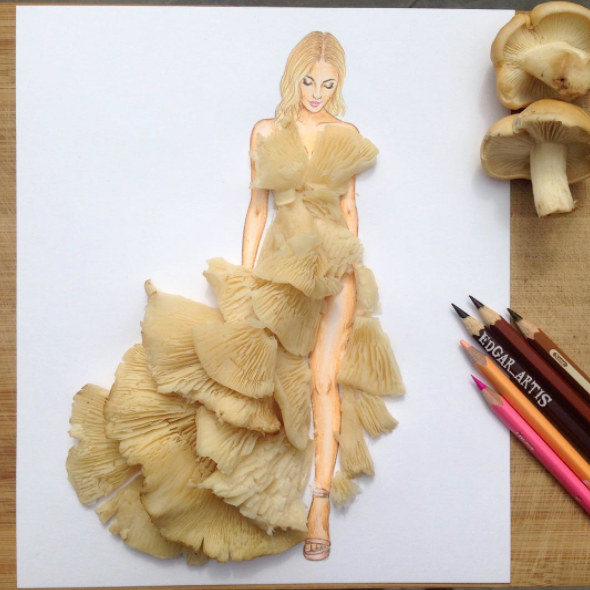 And I can't think of anything more beautiful than a dress made out of french fries.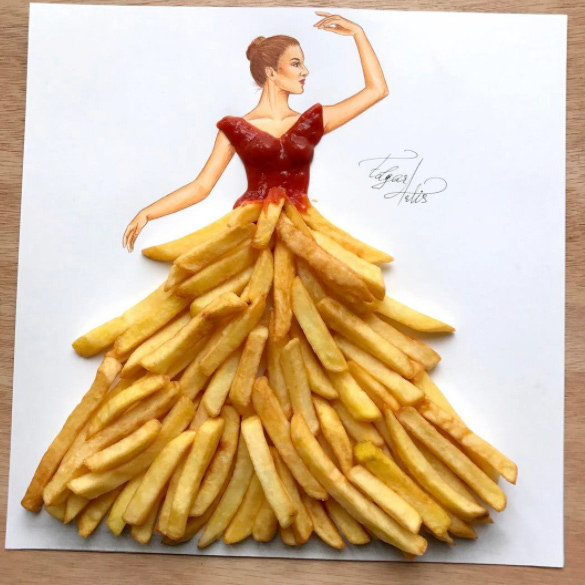 (It comes in a short version too, in case your event is less formal.)
Who says that pizza can't be elegant?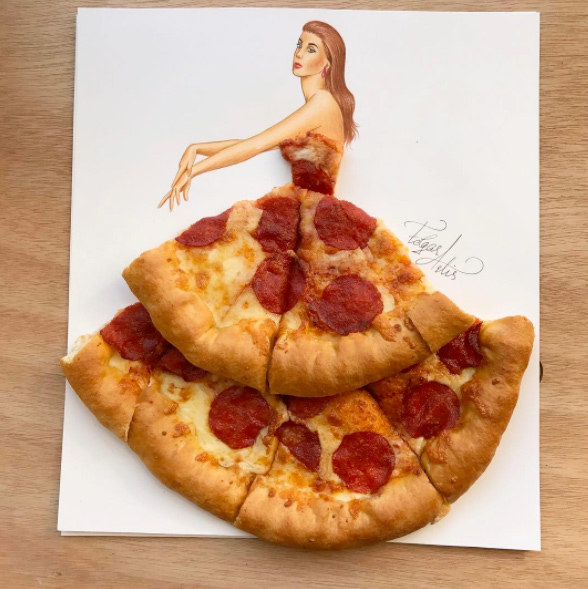 Eggplans have never belonged at prom before now.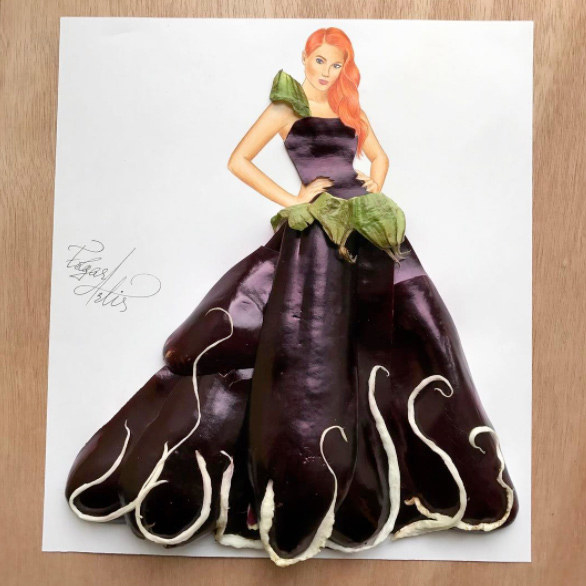 Wow, how pretty is this honeycomb dress?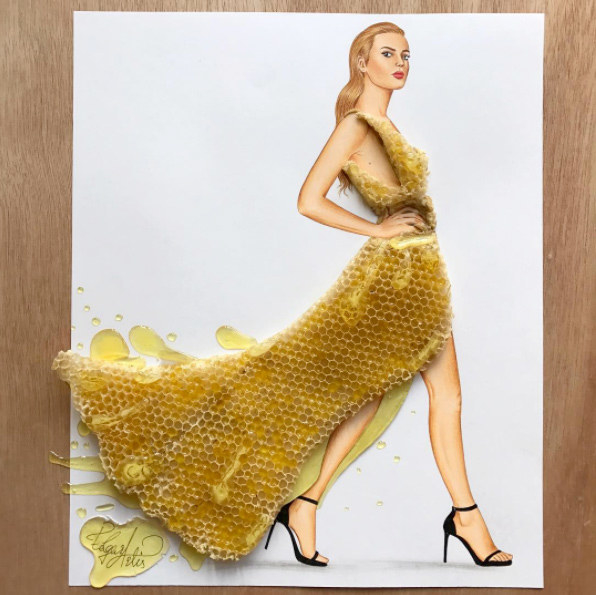 This outfit really has cauliflower power.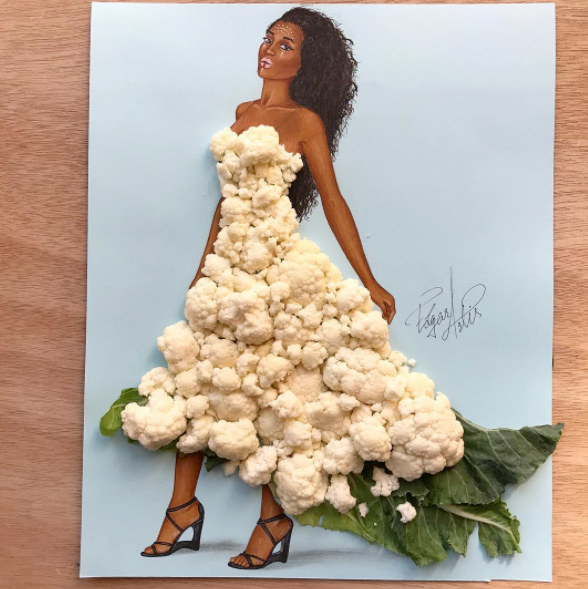 This dress is beautiful AND wards off vampires.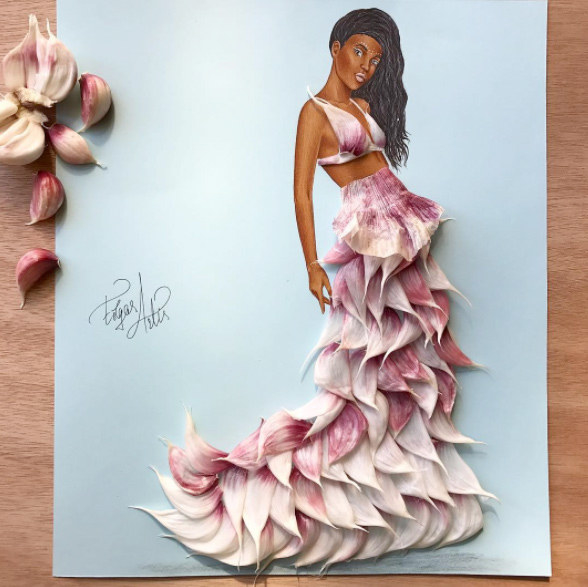 Edgar is also experimental, creating works of art that flow and move, like this dress made from Skittles and warm water:
Aside from food, Edgar also works with household objects, like this toothpaste dress: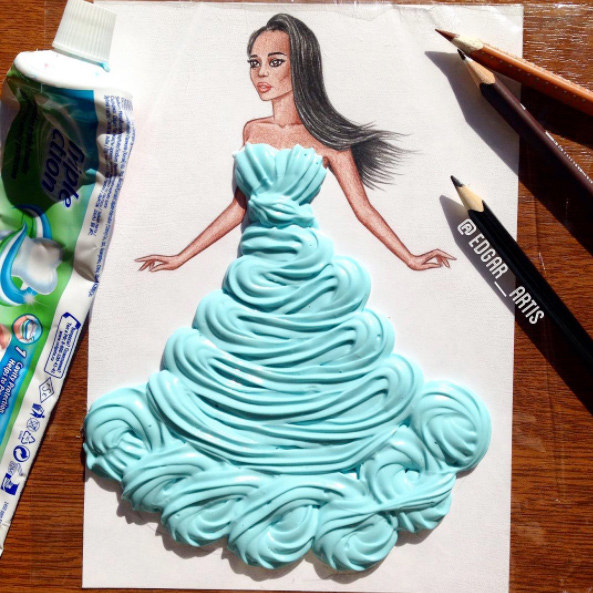 Or colored pencils.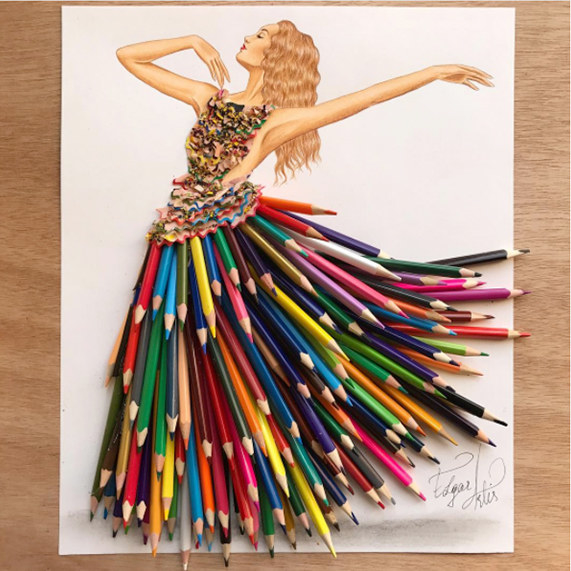 Or he magically transforms stunning landscapes into beautiful silhouette dresses. Wow!