This Notebook Will Get Your Life Together Better Than Your Phone Can
Honestly, I don't know how I made it this long without one.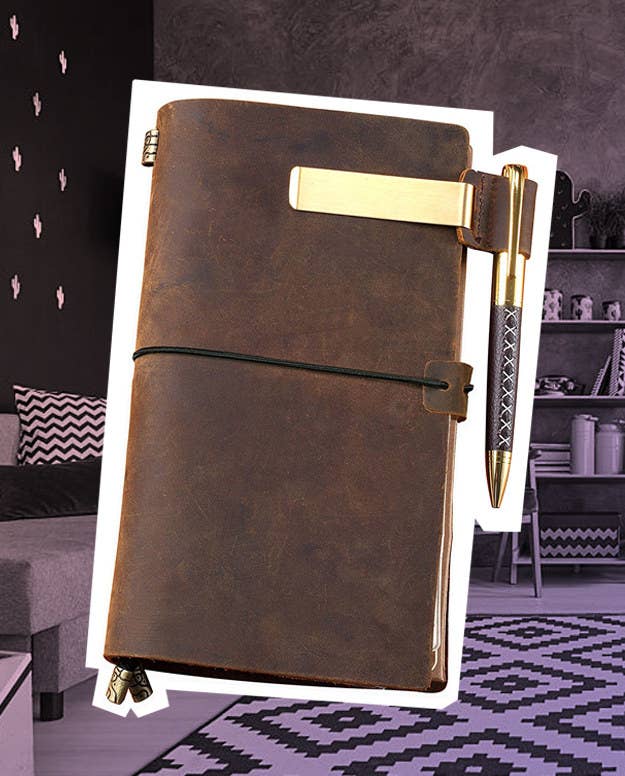 Greetings! I'm a #millennial who refuses to get with the times and plan her life through her phone, so I use a traveler's notebook because it can do and be ANYTHING.
THIS WAS A PROBLEM WHENEVER I HAD TO SWITCH PURSES.
Enter: the traveler's notebook, great for anyone struggling to find a one-size-fits-all planning or organization system.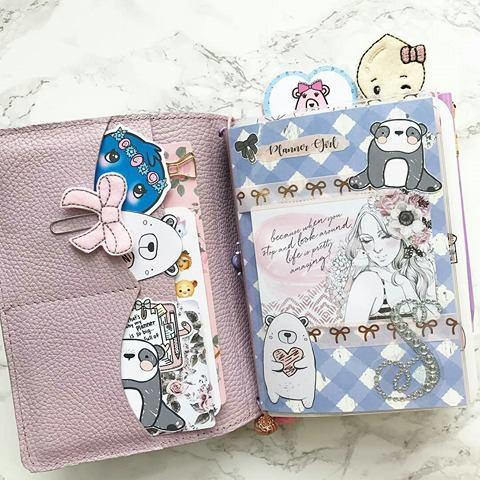 On its own, a traveler's notebook is just a cover like the one below. It has elastic bands that can hold the notebooks of your choosing, and sometimes it comes with pockets and a pen holder.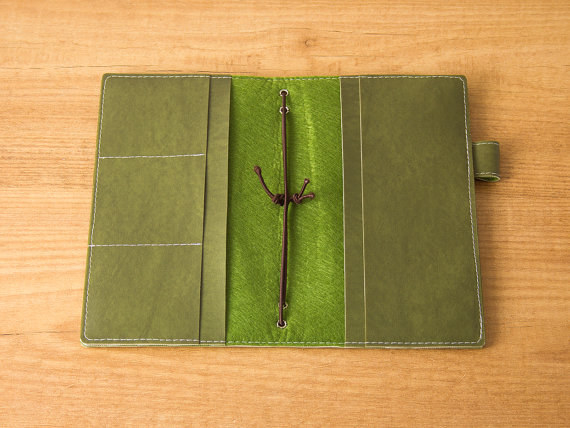 There are also options for pre-designed daily, weekly, and monthly planners if bullet journaling isn't really ~your thing~.
...you can join notebooks together using Midori bands (or rubber bands in my case) and slide elastics in between them to add even more inserts to your notebook.
I got my journal from CadenetaNotebooks on Etsy. They're a great option if you want lots of colors and sizes to choose from. Depending on the journal, they'll also work with you to do some ~customization~.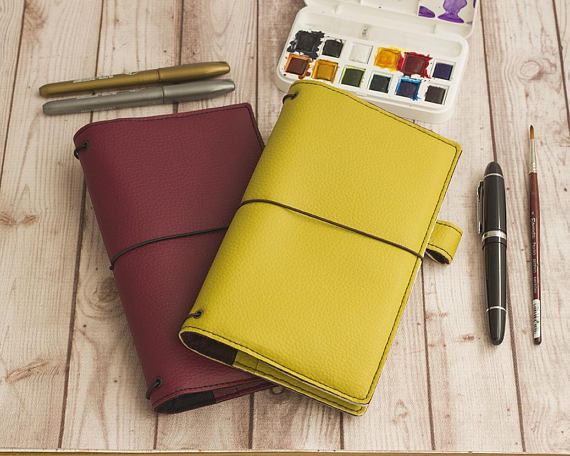 You can also get this Traveler's Notebook bundle from Amazon for $25.97. It's made of ~real~ leather and includes three notebooks, a pen, a card holder, and a zipper insert — basically everything you need to get started.