1.
Alice Ball (1892-1916), a chemist who created the first effective treatment for leprosy when she was only 23.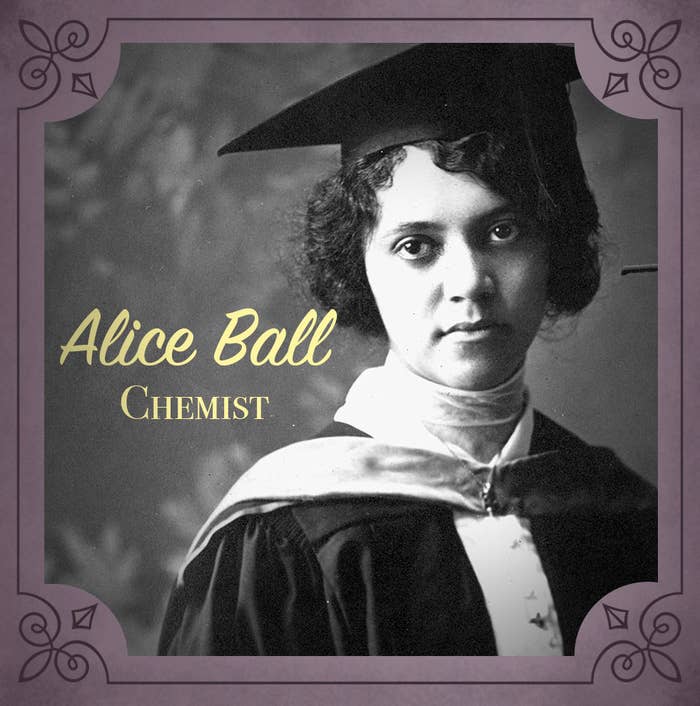 2.
Annie Easley (1933-2011), a rocket scientist who developed software for Centaur, one of NASA's most important high-energy rocket launchers.
3.
Mamie Phipps Clark (1917-1983), a social psychologist whose research on black children's self-image was instrumental in establishing the harm of segregated schools during Brown v. Board of Education.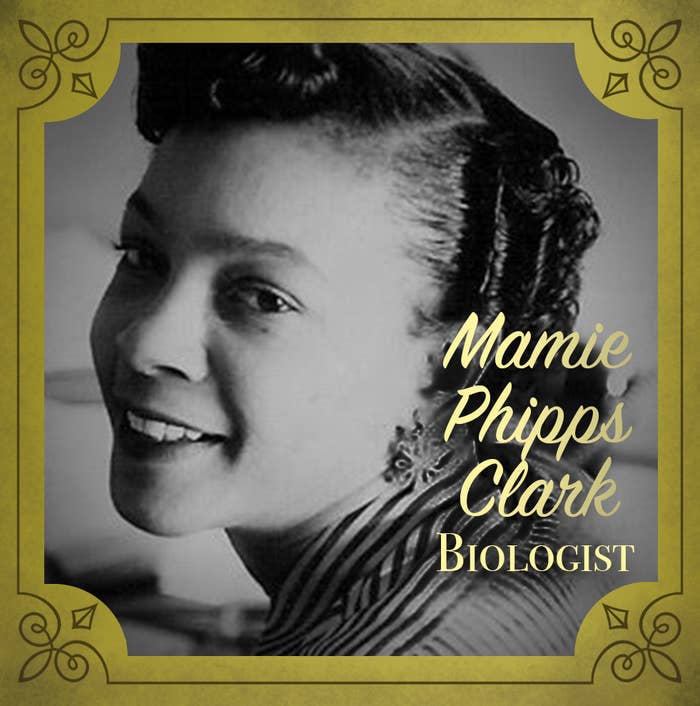 4.
Mae Jemison (1956-present), a physician, engineer, AND astronaut who was the first black woman to travel to space.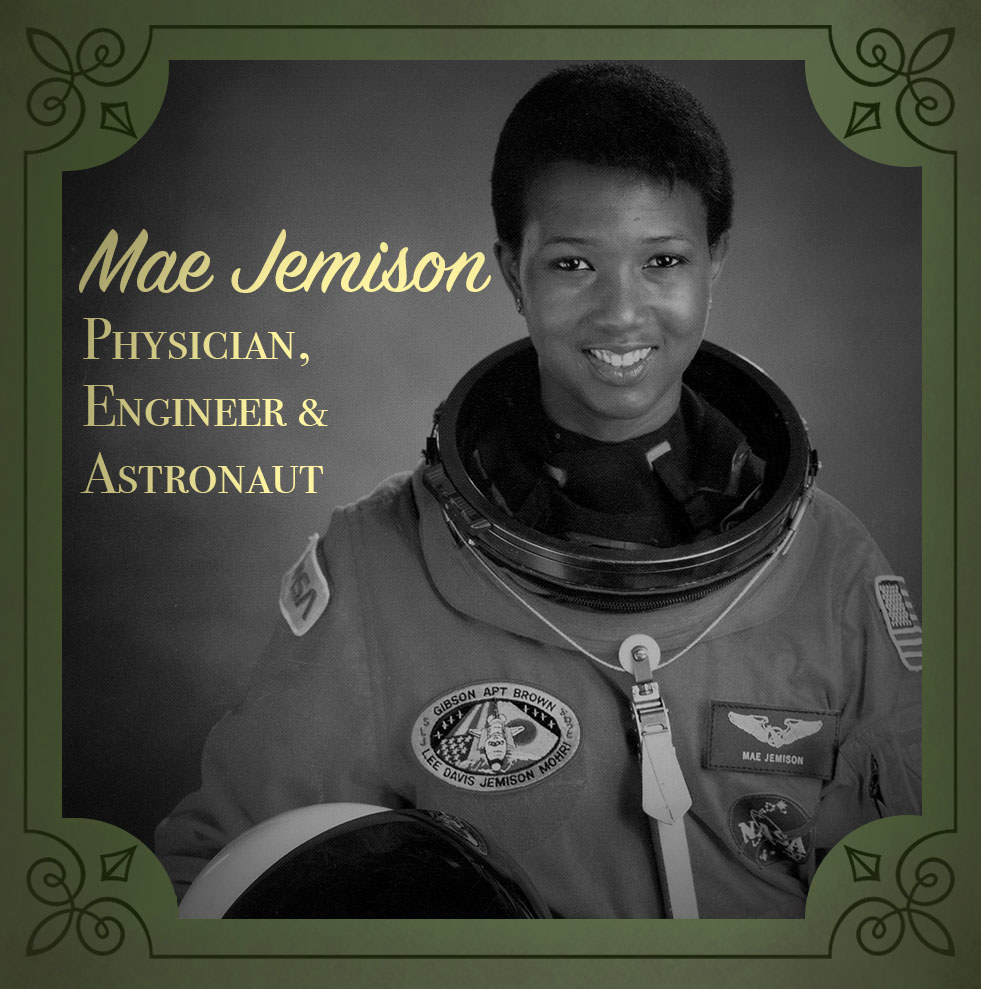 5.
Valerie Thomas (1943-present), a scientist who invented the Illusion Transmitter, a device that used concave mirrors to project 3D optical illusions.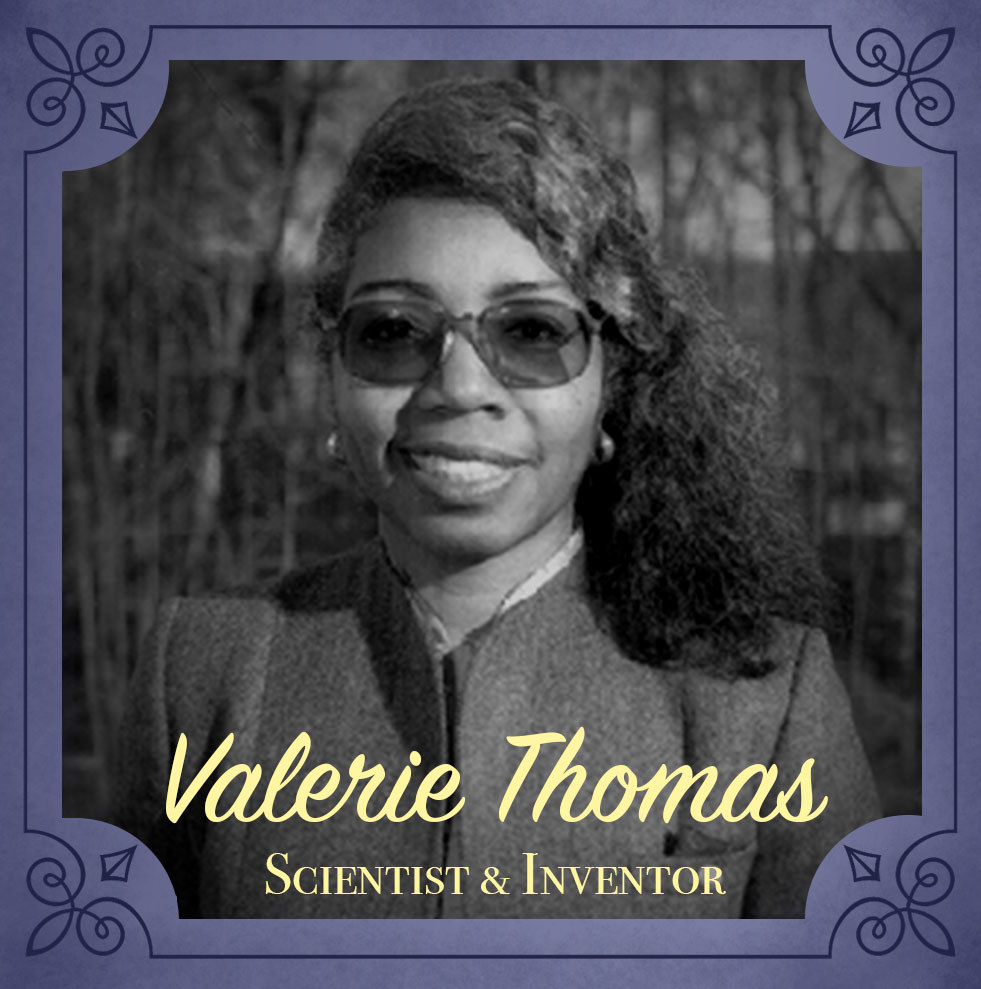 7.
Marie M. Daly (1921-2003), a chemist whose research on the link between high cholesterol and clogged arteries was vital to understanding heart attacks.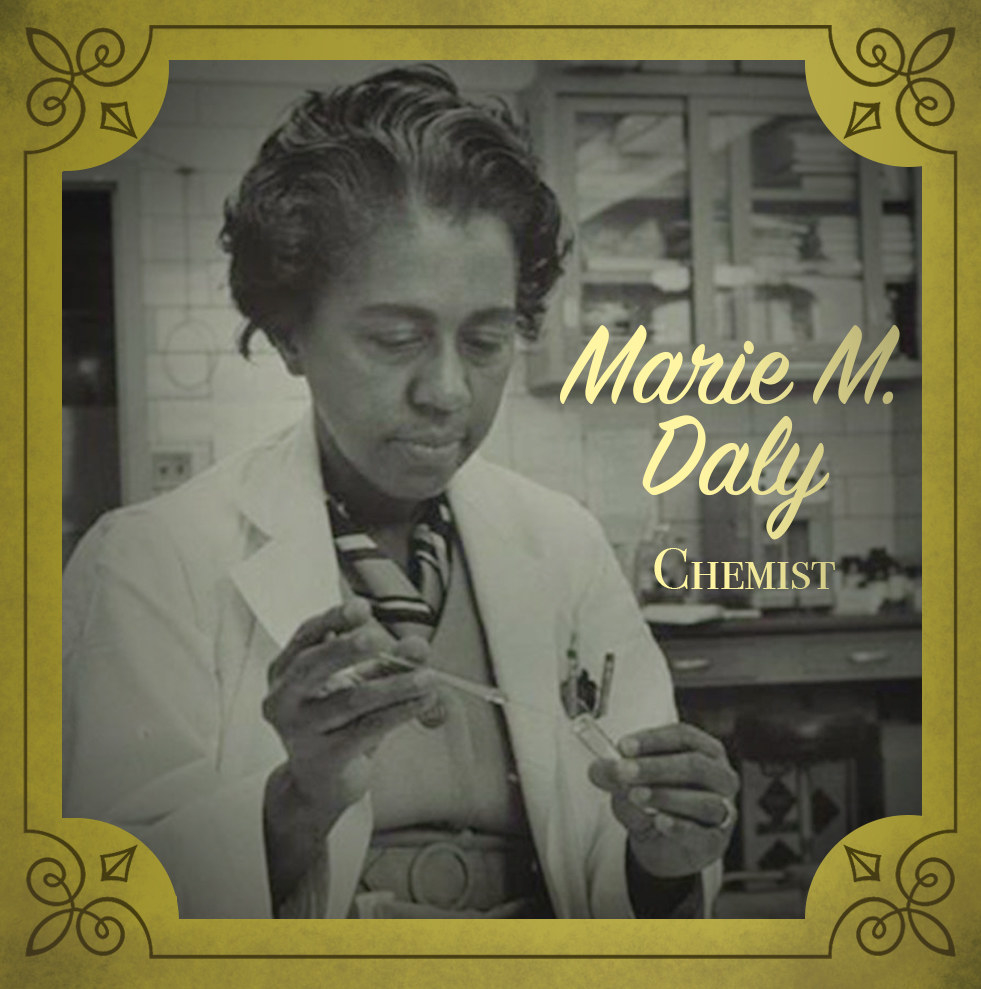 8.
Bessie Blount Griffen (1914-2009), a physical therapist and forensic scientist who invented a device that helped people who had lost limbs to feed themselves.
9.
Jeanne Spurlock (1921-1999), a psychiatrist who was largely responsible for bringing awareness of the effects of poverty, racism, sexism on health to the medical community.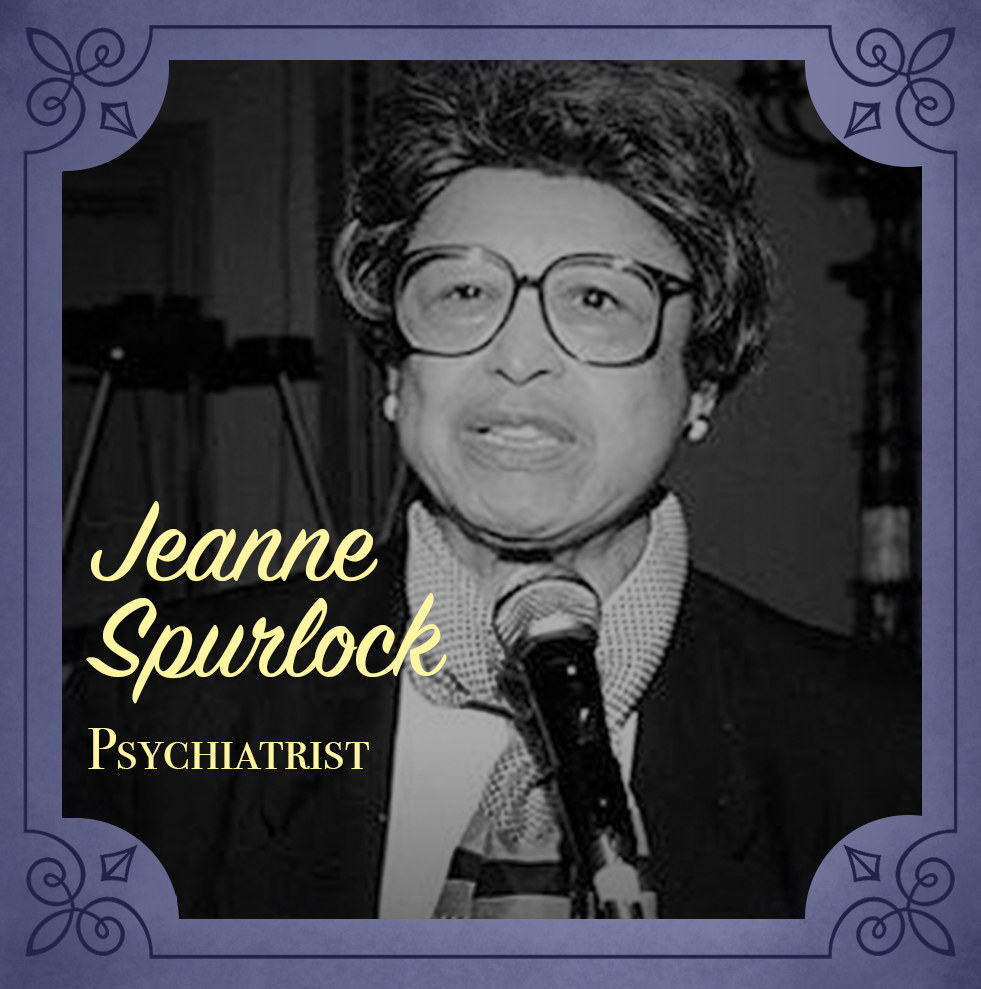 10.
Katherine Johnson (1918-present), a physicist and mathematician who calculated the trajectories for many NASA missions and was instrumental in launching the first American into space.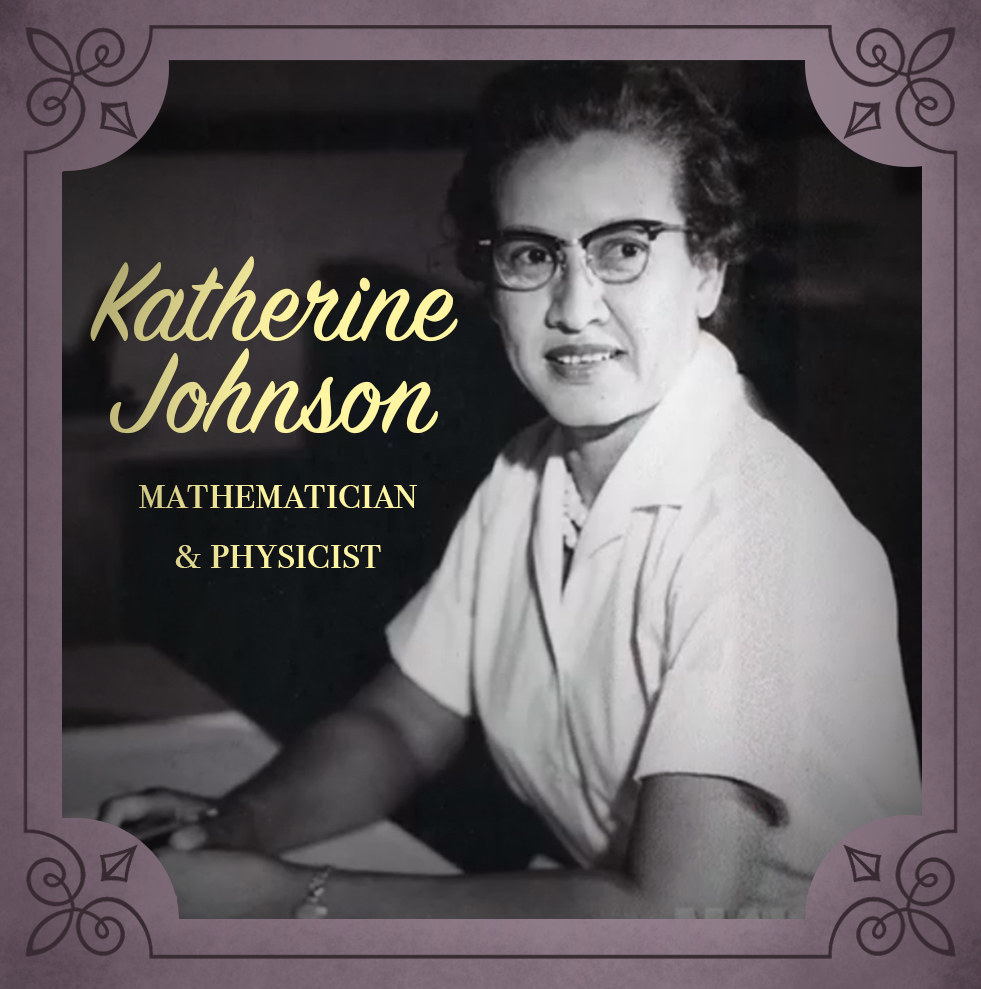 11.
Flemmie Pansy Kittrell (1904-1980), an internationally-renowned nutritionist who changed how we view child development.
12.
Gloria Twine Chisum (1930-present), an experimental psychologist whose research led to protective goggles that automatically darken for pilots.
13.
Ruth Winifred Howard (1900-1997), a psychologist who was the first person to publish a study on triplets from a range of different ages and ethnicities.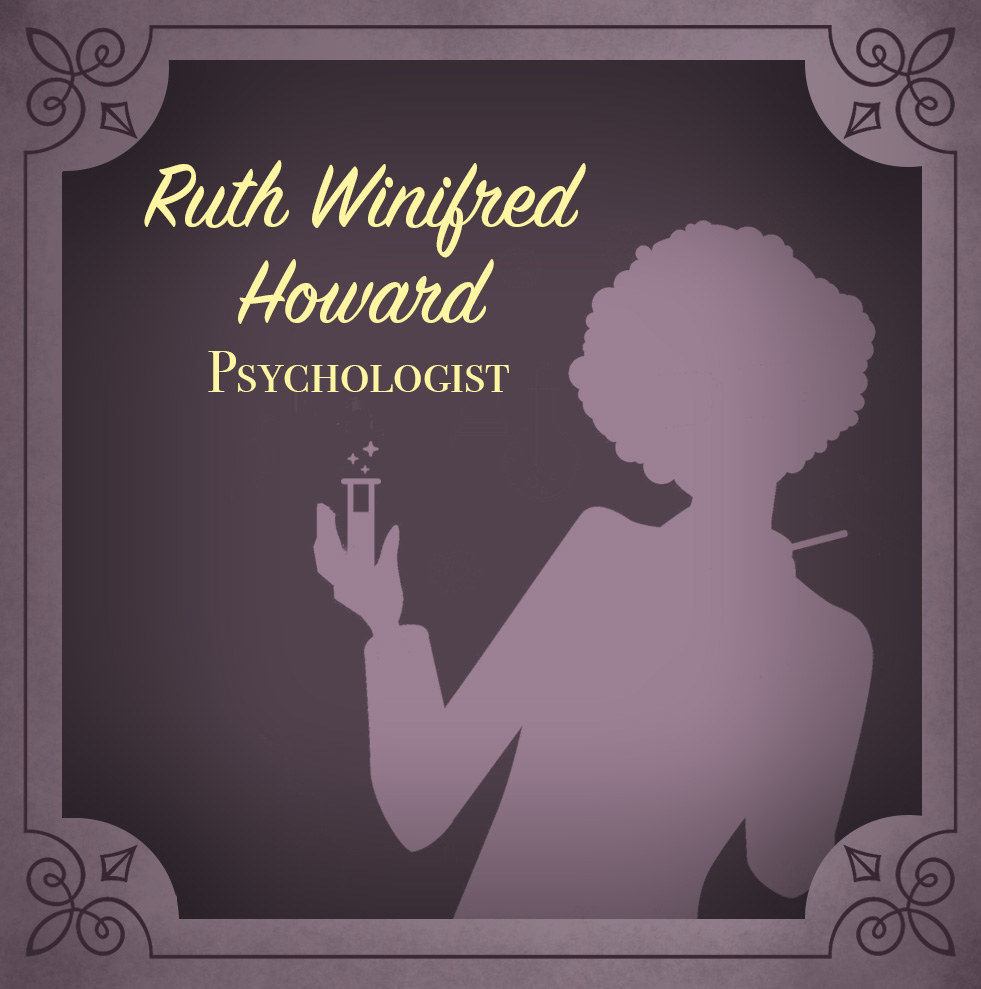 14.
Jewel Plummer Cobb (1924-2017), a biologist who worked to discover which compounds were the most damaging to cancer cells.
15.
Margaret James Strickland Collins (1922-1996), a field biologist who contributed over five decades of research to termite zoology.
16.
Patricia Suzanne Cowings (1948-present), a research psychologist who developed trainings for NASA astronauts to minimize the effects of space motion sickness.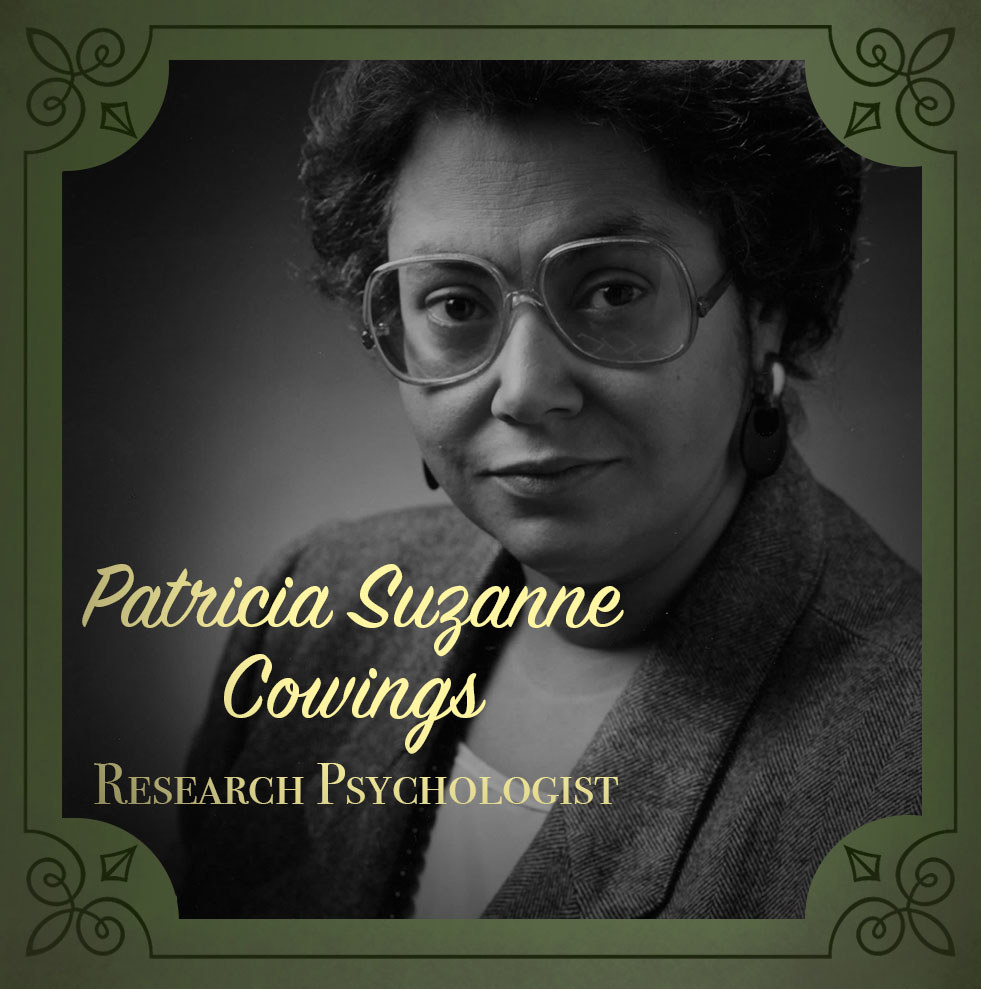 17.
Christine Concile Mann Darden (1942-present), an aerospace engineer who led NASA's Sonic Boom Group.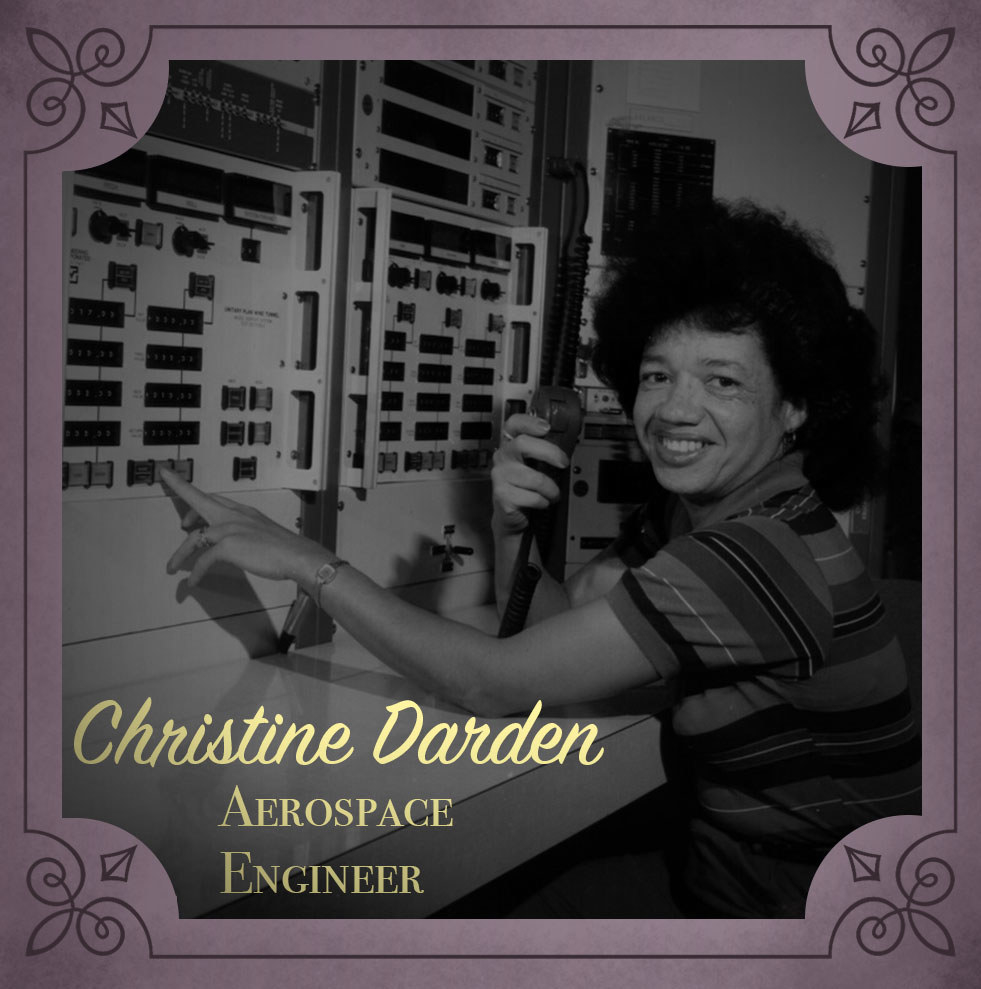 19.
Jessie Isabelle Price (1930-2015), a veterinary microbiologist who developed vaccinations to protect waterfowl from disease.
Let's take a second to appreciate just how pure this is: Jessie Isabelle Price decided to use her brilliant brain to save ducks. This was no small accomplishment — her treatment saved the duck industry an estimated $250,000 during a time when farmers were losing about 30 percent of their water fowl each year because of disease. Thank you, Jessie. 🐤
20.
Gladys W. Royal (1926-2002), a biochemist who researched bone marrow transplants as a treatment for radiation.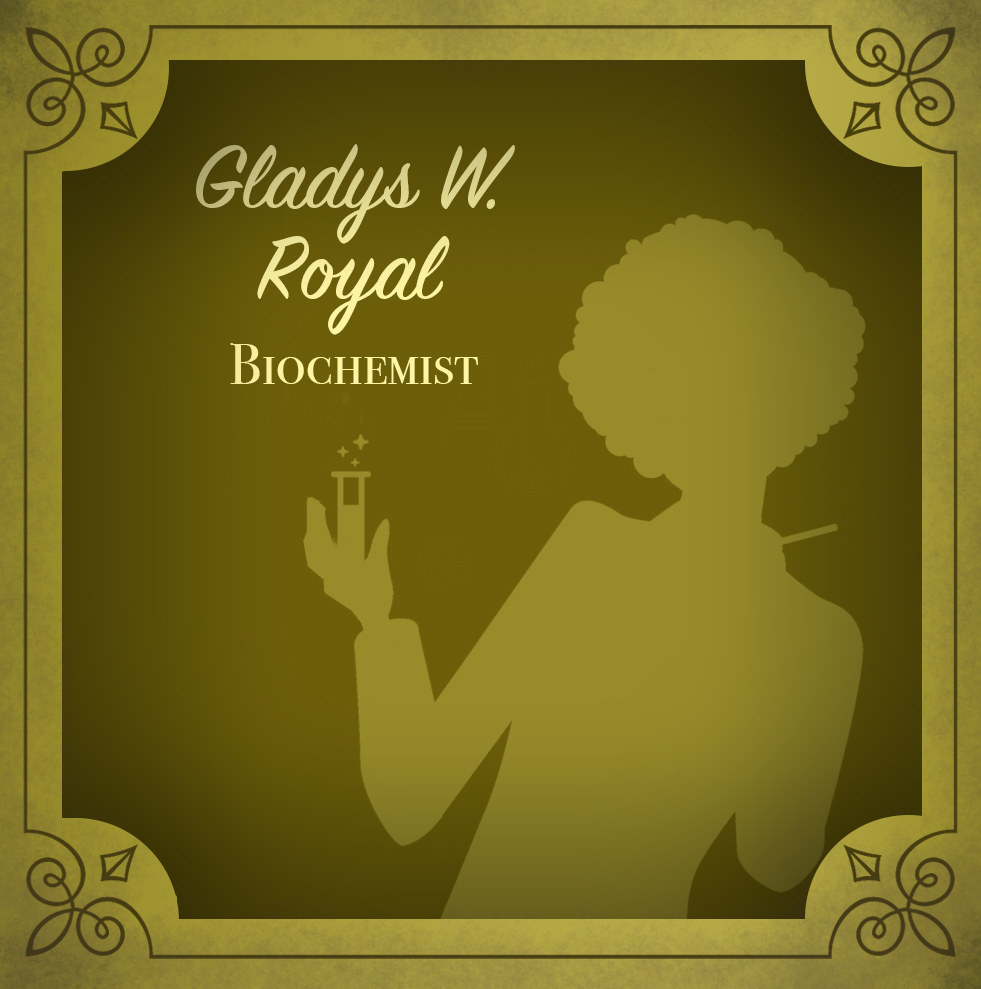 21.
Shirley Ann Jackson (1946-present), a prominent theoretical physicist who served as chair of the U.S. Nuclear Regulatory Commission.
22.
Joan Murrell Owens (1933-2011), a marine biologist who completely redefined how button corals (a large, solitary coral) are classified.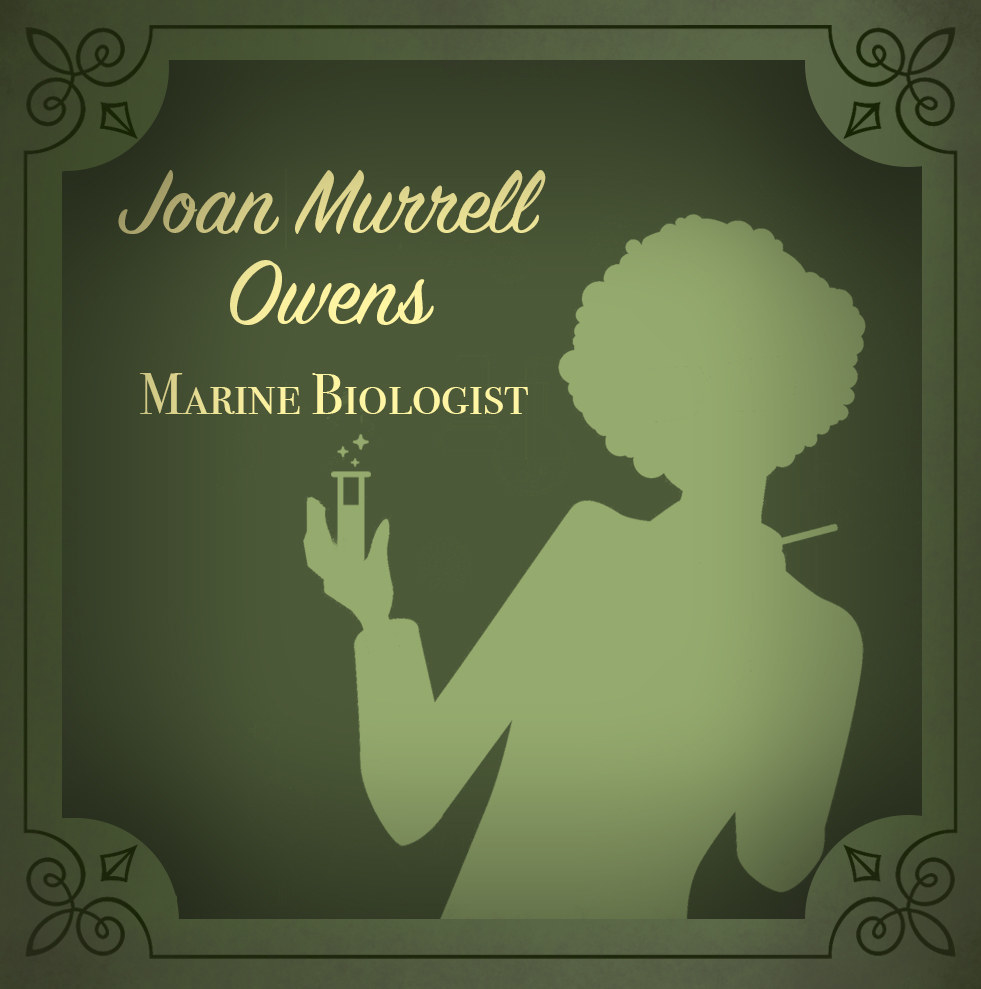 23.
Patricia Bath (1942-present), who invented the Laserphaco Probe, a device that improved treatment for cataract patients.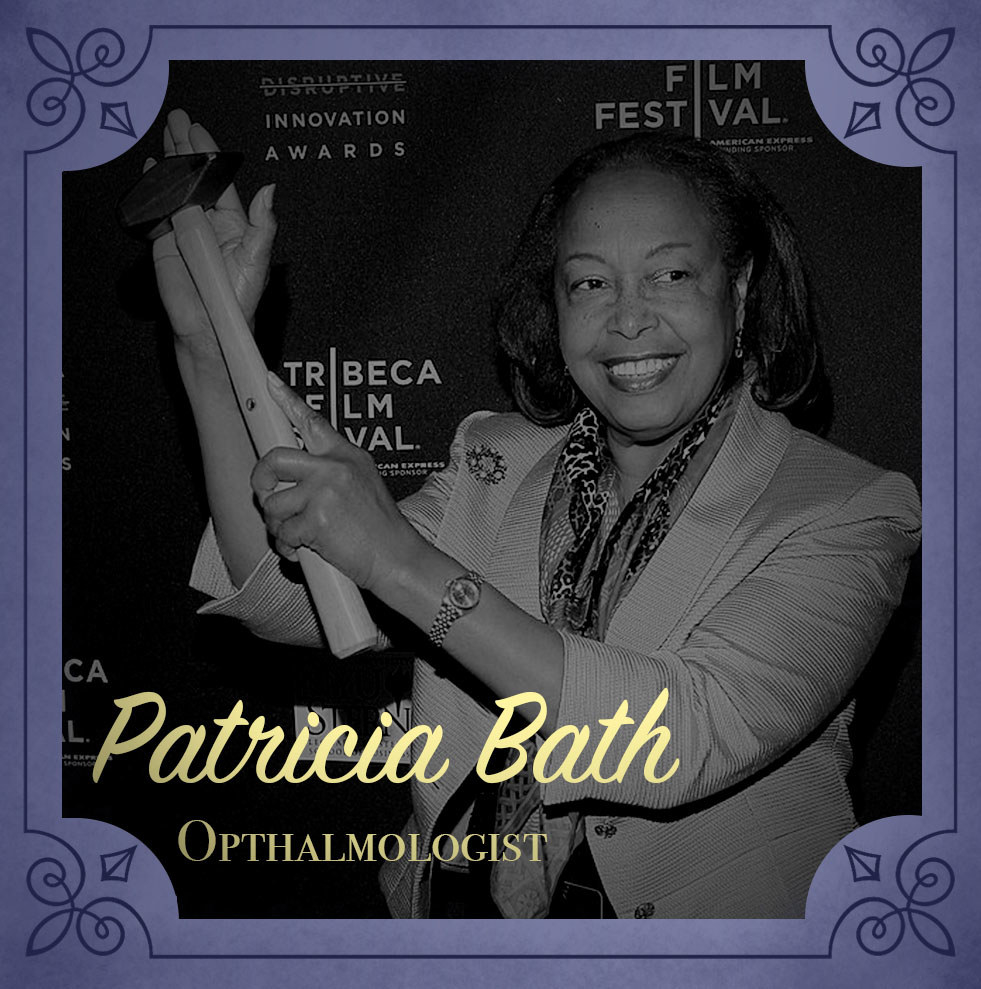 🙌🏾🙌🏾🙌🏾 THANKS Y'ALL 🙌🏾🙌🏾🙌🏾
CORRECTION
Ruth Winifred Howard was a psychologist who published a study on triplets. An earlier version of this post misstated her name. H/T to @FeministVoices for pointing this out!
CORRECTION
Bessie Blount Griffen was born in 1914. An earlier version of this post misstated the year. H/T to @Flickanelde for pointing this out!
CORRECTION
Jessie Isabelle Price died in 2015. An earlier version of this post incorrectly said she was still alive and also misspelled her surname.