Listen up people, I'm here to talk to you about an important issue that has plagued our mouths for too long. Pretzels! Gah!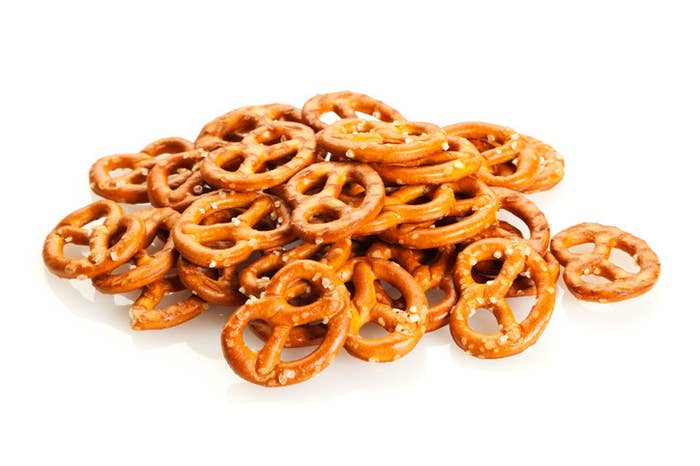 "Wow, strong take," you may be thinking, "but what evidence do you have to backup your claim?"
Well, my tongue, and the attached taste buds, have helped me determine that pretzels are bad. And you know they are too!
Look at these twisted motherfriggers.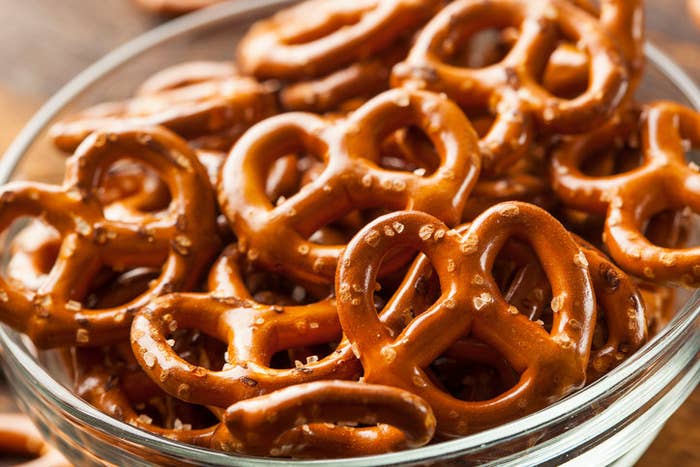 They are the embodiment of the flavor of "burnt." They should be called burnt salt bread, except that's too positive. More like burnt salt old stale bad bread!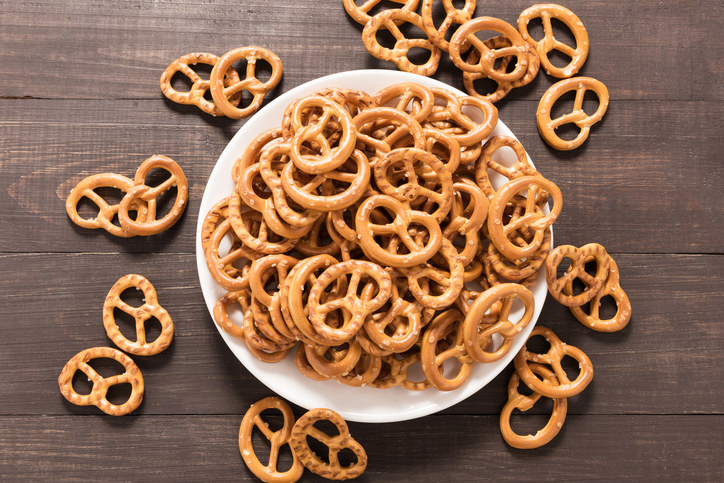 But don't just take my word for it. Take the word of my friend Karen.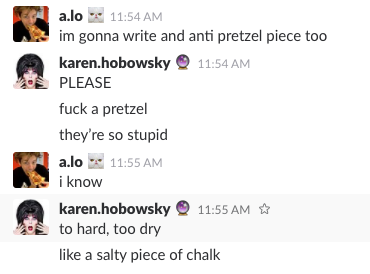 I'm gonna eat one right now in the name of journalistic integrity.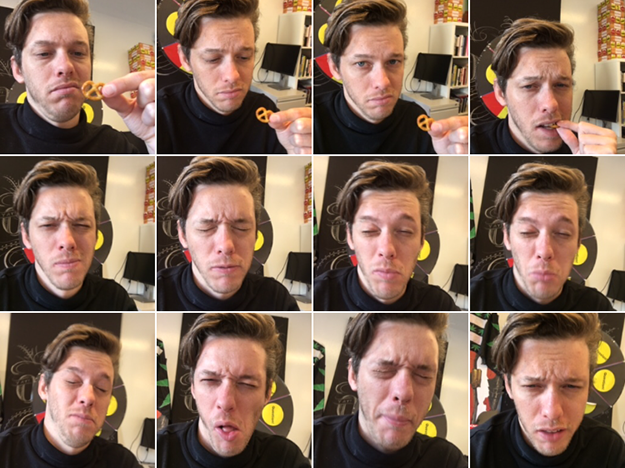 Here's the experience of eating a pretzel:
1. You're assaulted by extra large, sharp, aggressive crystals of salt. No thank you.
2. You get to the gross, vaguely puke-y outer layer.
3. You get to the hard, desert-dry interior.
4. Your mouth becomes so dry you can barely swallow.
5. Shame and regret.
"Okay," you may be thinking, "but what about the big pretzels like from Auntie Anne's?"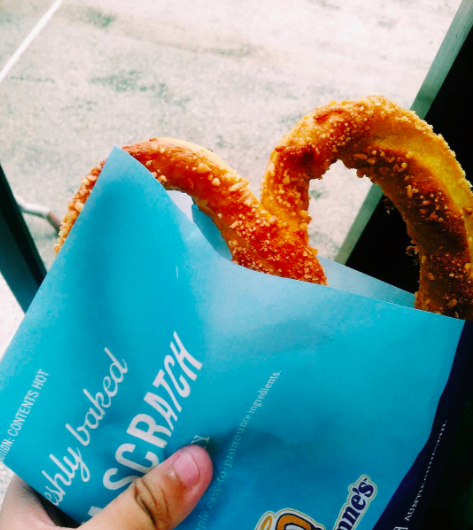 "BUT, what about pretzels dipped in chocolate, yogurt, or otherwise used as part of a sweet treat?"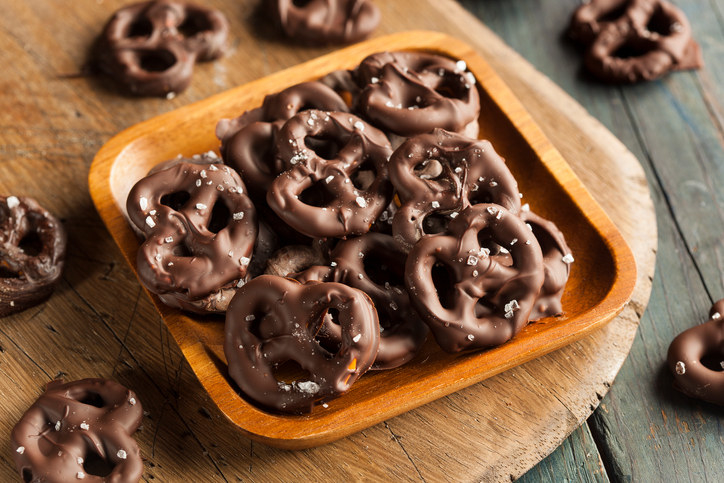 Oops. Something went wrong. Please try again later
Looks like we are having a problem on the server.
What do you think?