This is Kate McKinnon. She's one unbelievably hilarious human and we love her for it. Well last night she appeared on SNL's "Weekend Update" with a new character and made our lives 1000x better.
Everyone, meet Dr. Wenowdis.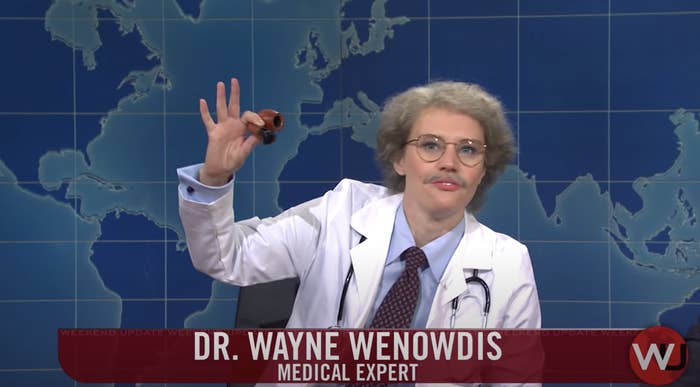 Dr. Wenodwis' whole shtick was responding "we know dis" or "we don't know dis" to Colin's not-so-fun facts about Trump's coronavirus diagnosis. It's a blast!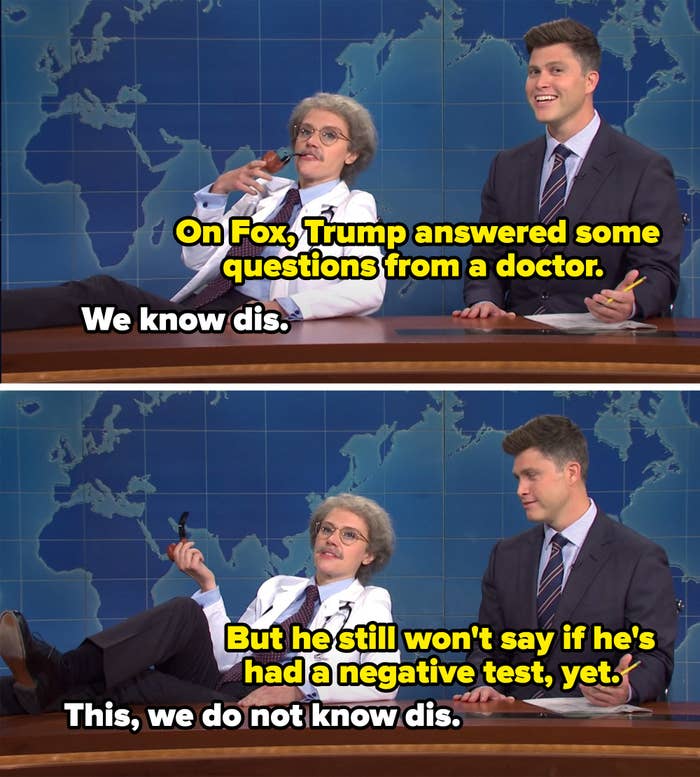 Toward the end of the segment, Dr. Wenowdis decided he simply could not leave until he'd done his duty of giving Colin a blood pressure test: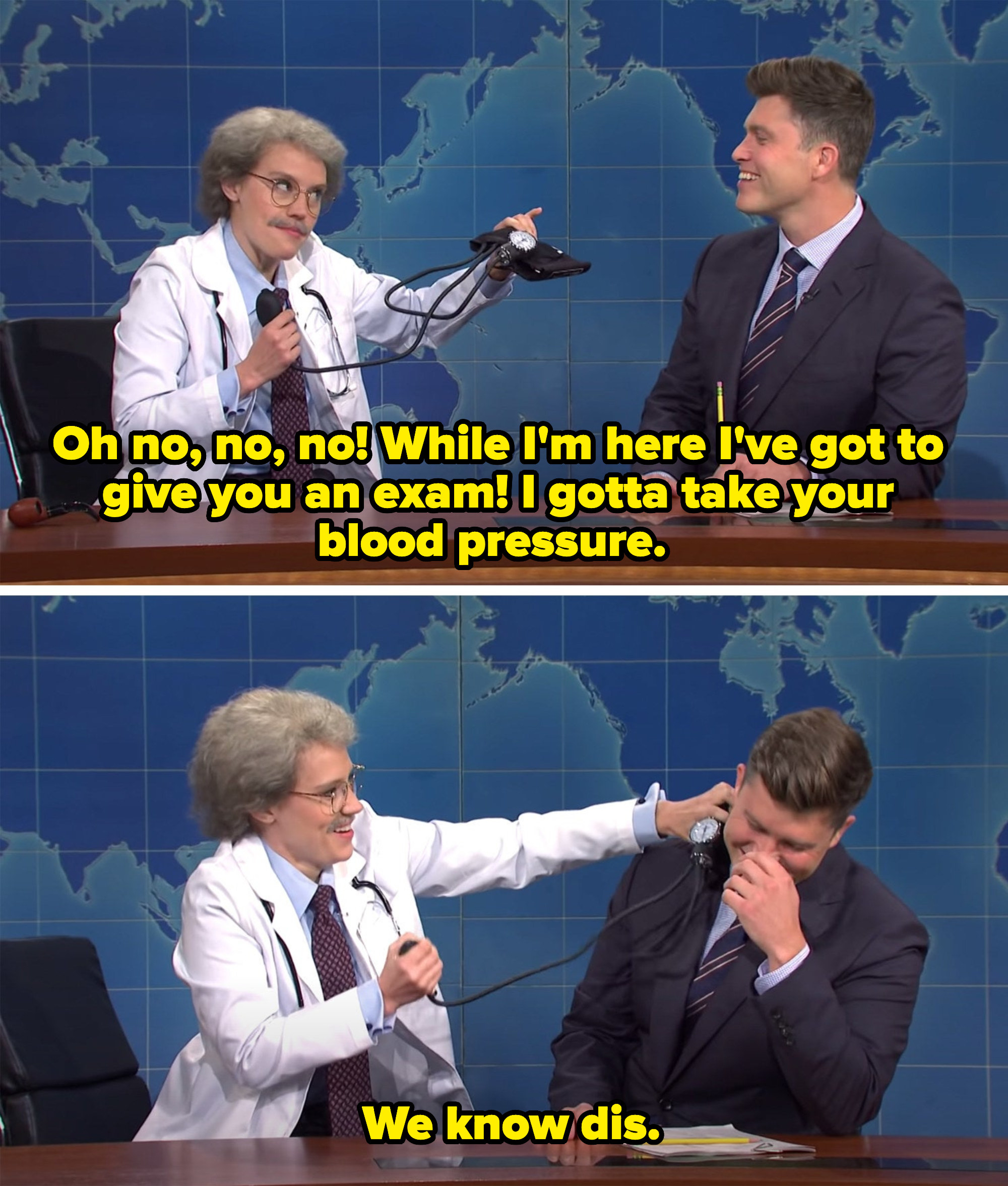 And, well, this is where it all starts going downhill: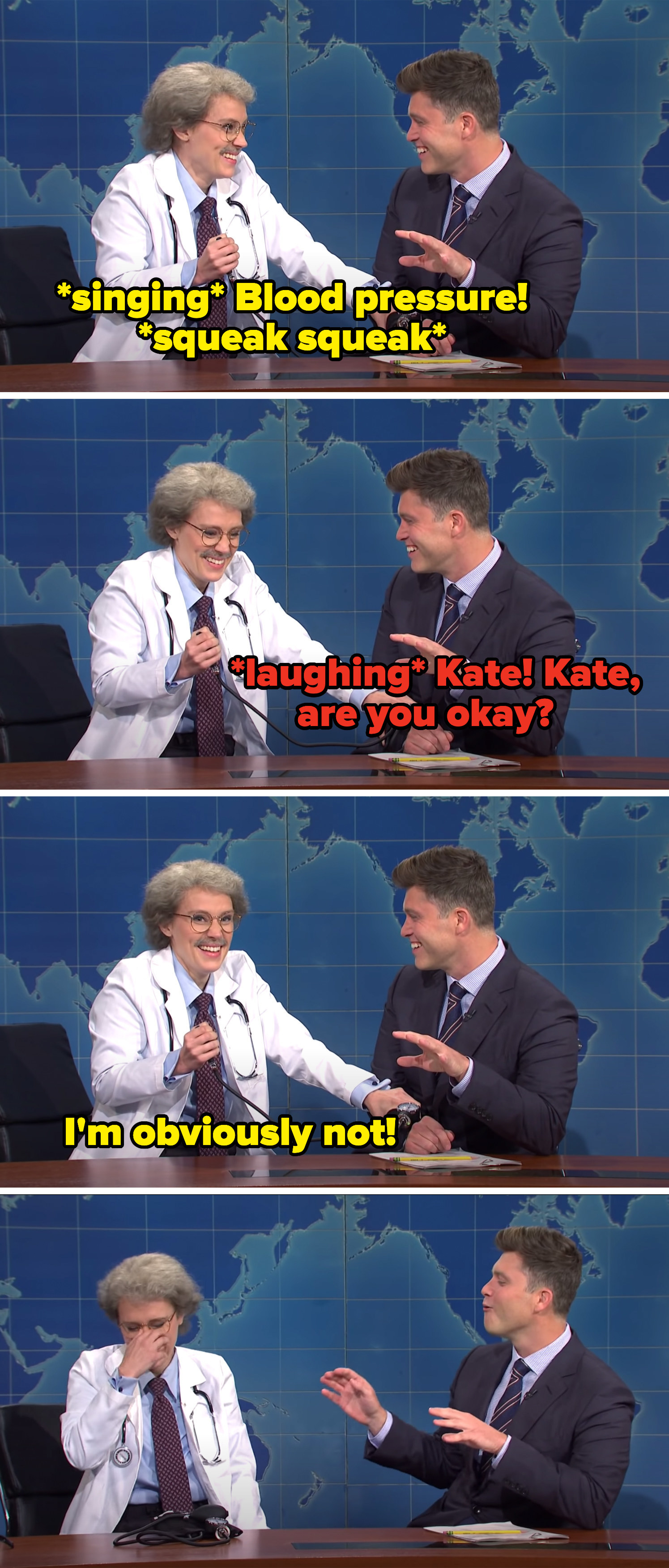 Kate went on to explain how she came up with Dr. Wenowdis: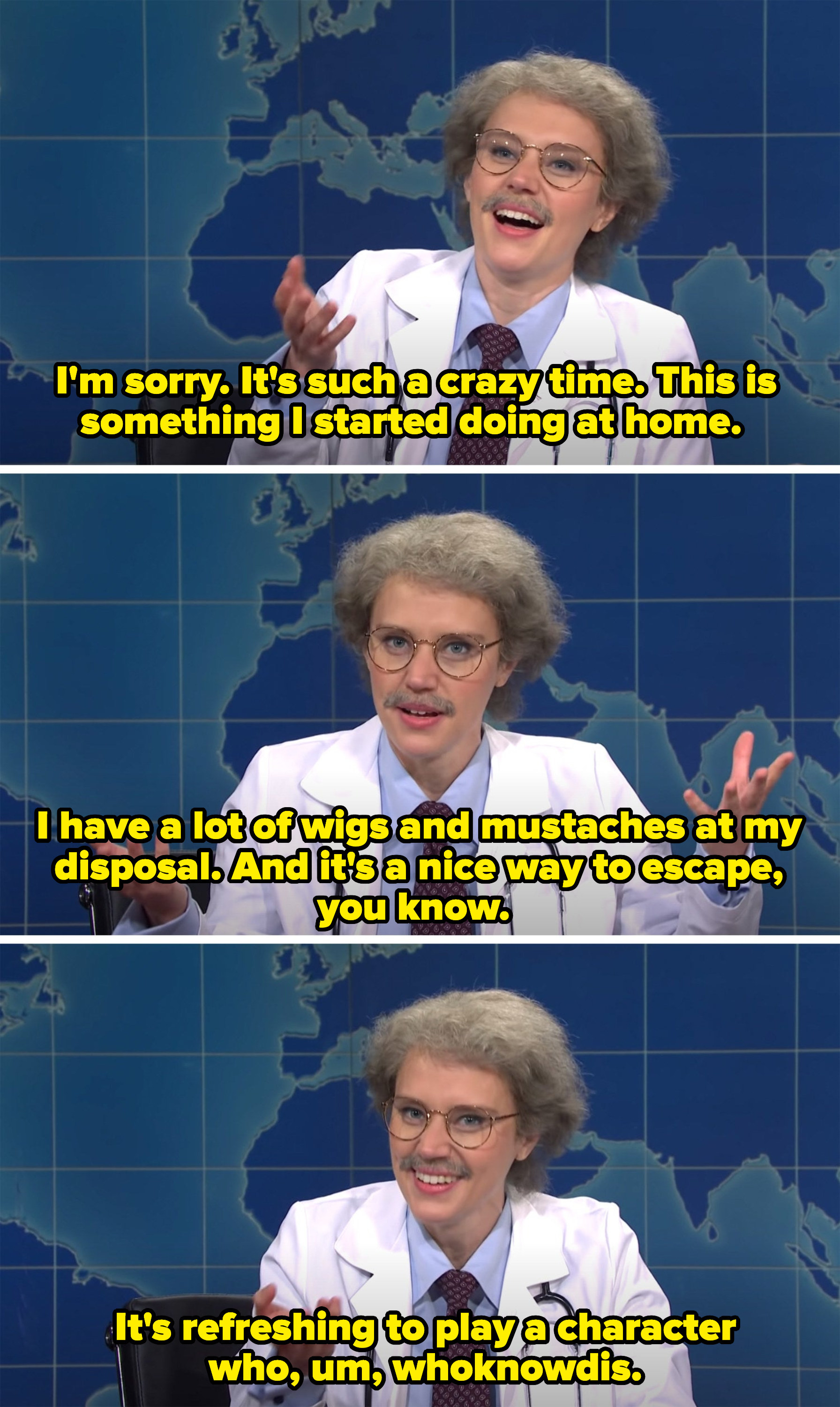 And then she hit us right in the feels with this reality check: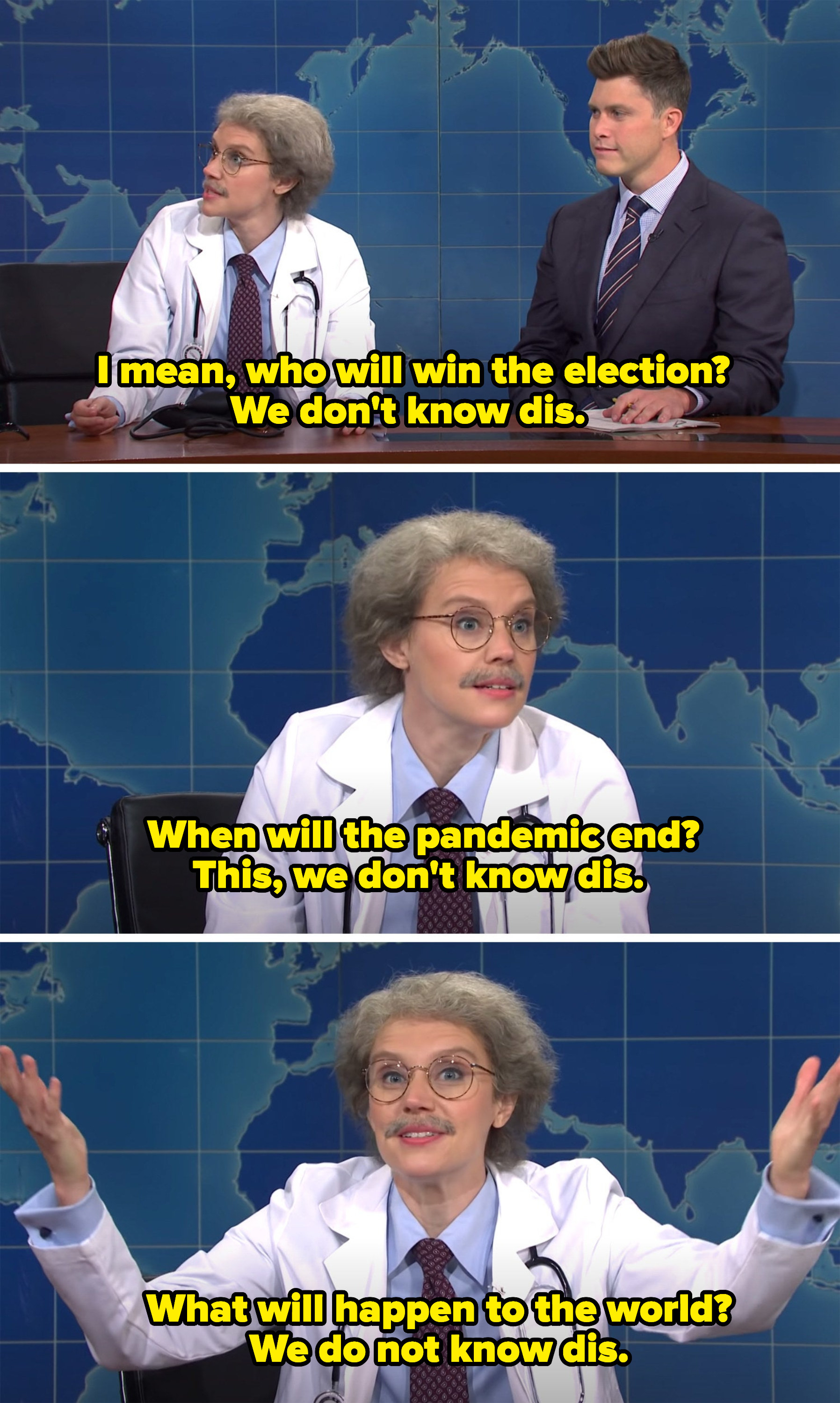 And finally, the sketch ended in this positively perfect interaction that, tbh, sums up 2020 pretty well: