1. Oh snap is it Bran time? The "previously on" says yes!
2. Huh. Pyke in the credits. Been a while since we've been there. Guess Theon's trying to go home?
3. So Bran's just been warg and chilling this whole time?
4. So Bran can see the past? That's pretty badass.
5. Hey, there's Lyanna!
6. YOUNG HODOR. HODOR IS TALKING.
7. YOUNG HODOR IS TALKING AND HIS NAME IS WILLIS THIS IS NOT A DRILL.
8. Honestly, we can all stop watching now. This is the best thing that will happen tonight.
9. Although now we need to know how Hodor became Hodor. The mysteries will never end! Also, is it spelled Willis? Or like, Willys, all fantasy novel–like?
10. Meera wants to leave? Girl has no respect for the training montage.
11. How tired do you think these guys' arms are by now?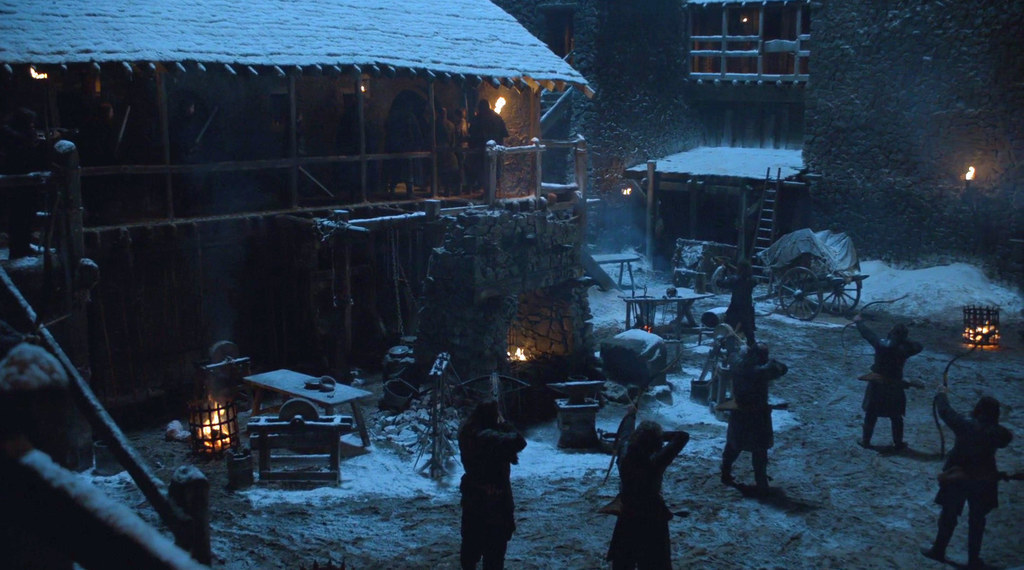 12. Goddamn, Davos is badass even when he's being all humble. "I've never been much of a fighter. Apologies for what you're about to see."
13. Wildling time, bitches!
14. Oh dude, do NOT shoot a giant with an arrow. That's, like, basic stuff.
15. Damn I really thought Tormund was about to kill Olly there. That would've been satisfying.
16. Game of Thrones is weird because we're all sitting here getting really excited for people to burn a body.
17. So, any more dragon shapes in the blood this time?
18. The Mountain's all like: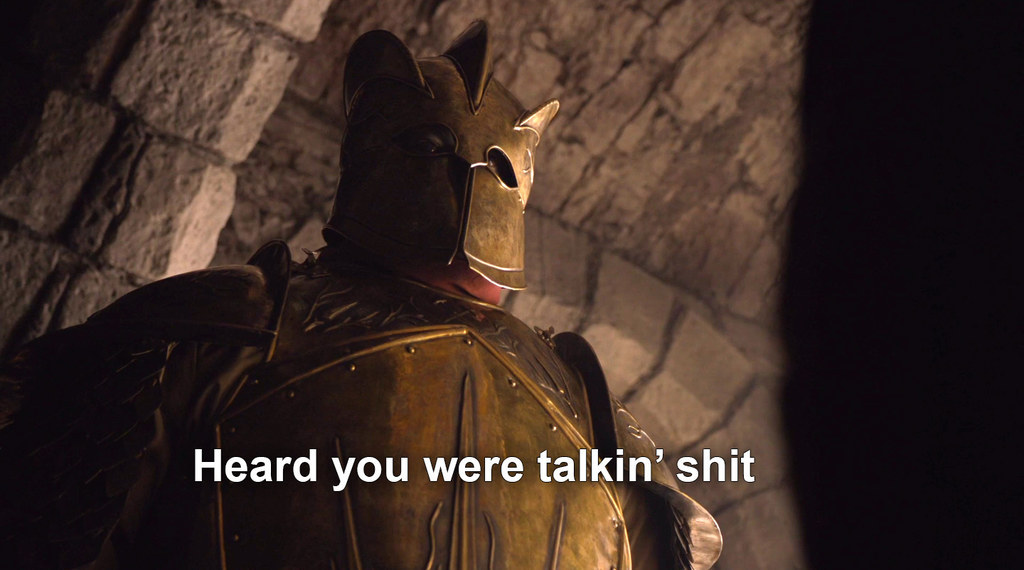 19. I'll never get used to those eye stone thingies.
20. Jaime Lannister is now the voice of reason in King's Landing. That's what we've come to.
21. Honestly Jaime, go ahead and kill him.
22. Aw man, creepy brute squad is here. Nvm dude.
23. Poor Tommen and his good nature. He's too nice to live much longer.
24. Tyrion's back with the lines, baby!
25. Aww, the dragons are on a hunger strike.
26. "That's what I do; I drink, and I know things." That's one hell of a résumé.
27. So Daenerys is Mother of Dragons; Missandei is Babysitter of Dragons. Or maybe like, Cool Aunt of Dragons.
28. These two are masters of the "oh fuck" face.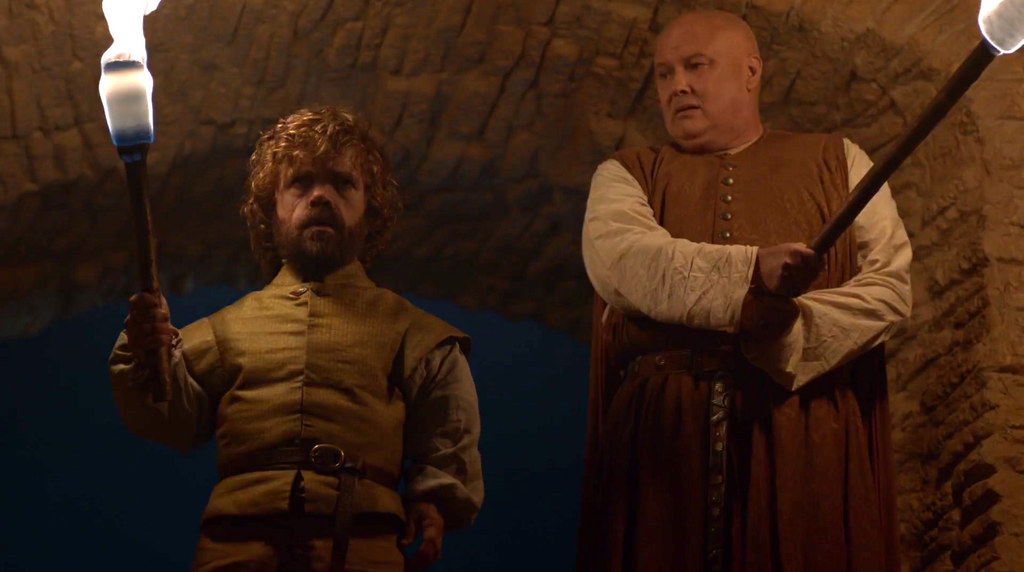 29. And Tyrion is Fanboy of Dragons.
30. That was the most tense scene I've ever watched between a guy and a green screen.
31. I would actually pay money to see Varys punch Tyrion in the face.
32. Oh damn, Arya is committed. Was sexy Jesus going for a Job kind of thing here?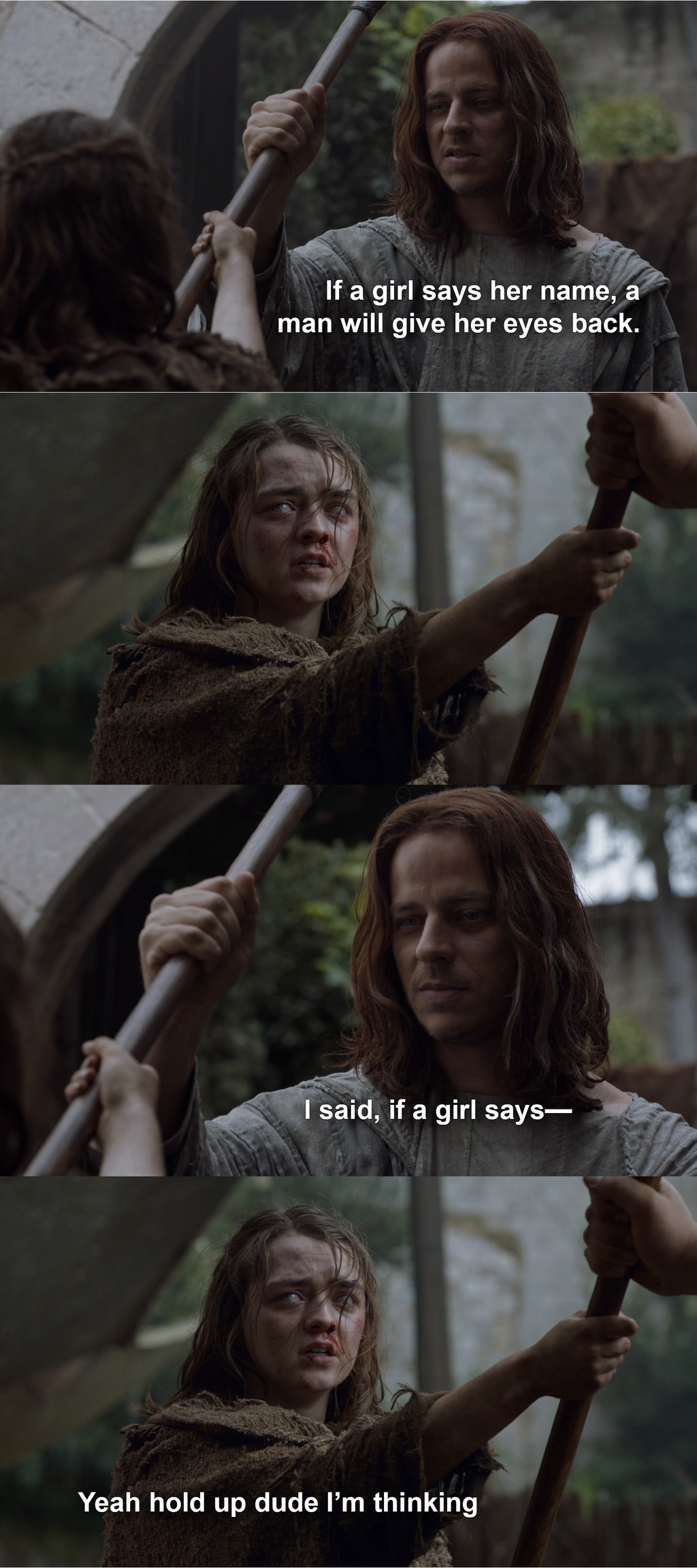 33. Oh look, Ramsay, things aren't going your way, you little shit.
34. WHOA. Uh, never mind.
35. Not sure how to feel here. On one hand, yay, Roose Bolton is dead! On the other hand, waiting eagerly for Ramsay to lose a round here.
36. GIRL, DO NOT GIVE HIM THAT BABY.
37. GIRL, DO NOT GO IN THERE WITH THE HOUNDS.
38. Great, so we can add dogs mauling a newborn baby to death to the things that have happened on this show.
39. "It was a difficult choice, my lady" is a very nice way of saying, "Yeah, you done fucked up, my lady." Very tactful, Brienne.
40. Yeah, yeah. You're very sorry. Still a dick though, Theon.
41. Rooting hard for Yara Greyjoy now.
42. Ha. Well, that's the end of Balon.
43. Today is a day for old heads of houses to get the ax, I guess.
44. OK, not to be disrespectful of customs, but wouldn't that casket just float on back to shore?
45. "Do you know of...any magic that could bring him back?" Ser Davos is all of us right now.
46. Melisandre is getting a classic Davos pep talk right now.
47. OK time to look for signs in Jon's stab wounds now.
48. The key to the spell that brings the dead back to life is beard hair?
49. "Please" didn't even do the trick. Dammit.
50. C'mon, Jon! CLEAR!
51. I swear to god if they jump-scare us here with Jon Snow...
52. HOLY FUCKING SHIT.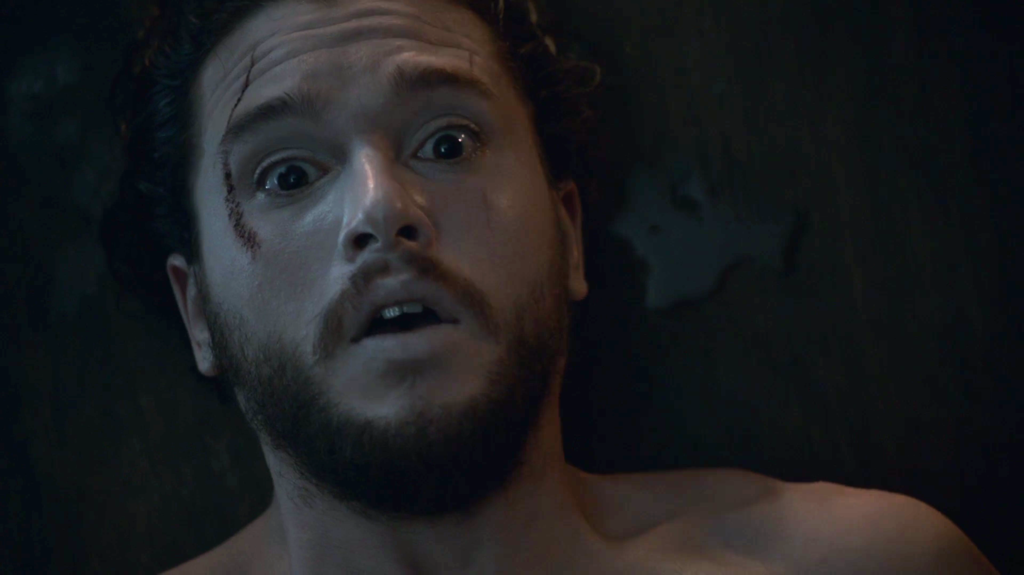 53. YES FUCK YES OH HOT HOLY DAMN!!!!
54. WELCOME BACK, JONNY BOY!
55. ["Oh Happy Day" plays]
56. EAT SHIT, ALLISER THORNE!
57. WE LEARNED HODOR'S REAL NAME AND JON SNOW IS ALIVE AS FUCK!
58. BEST. DAY. EVER.