Most dog owners know that particular breeds have particular ~quirks~.
For example, here are the descriptions for black, chocolate, and yellow labs.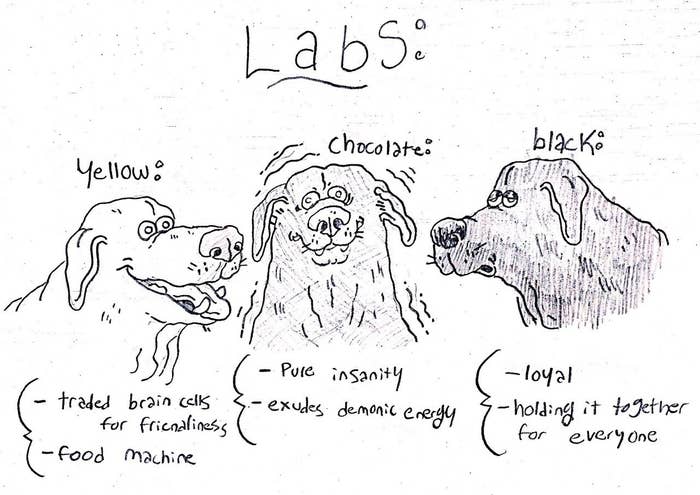 Pitt owners know that they basically have two moods: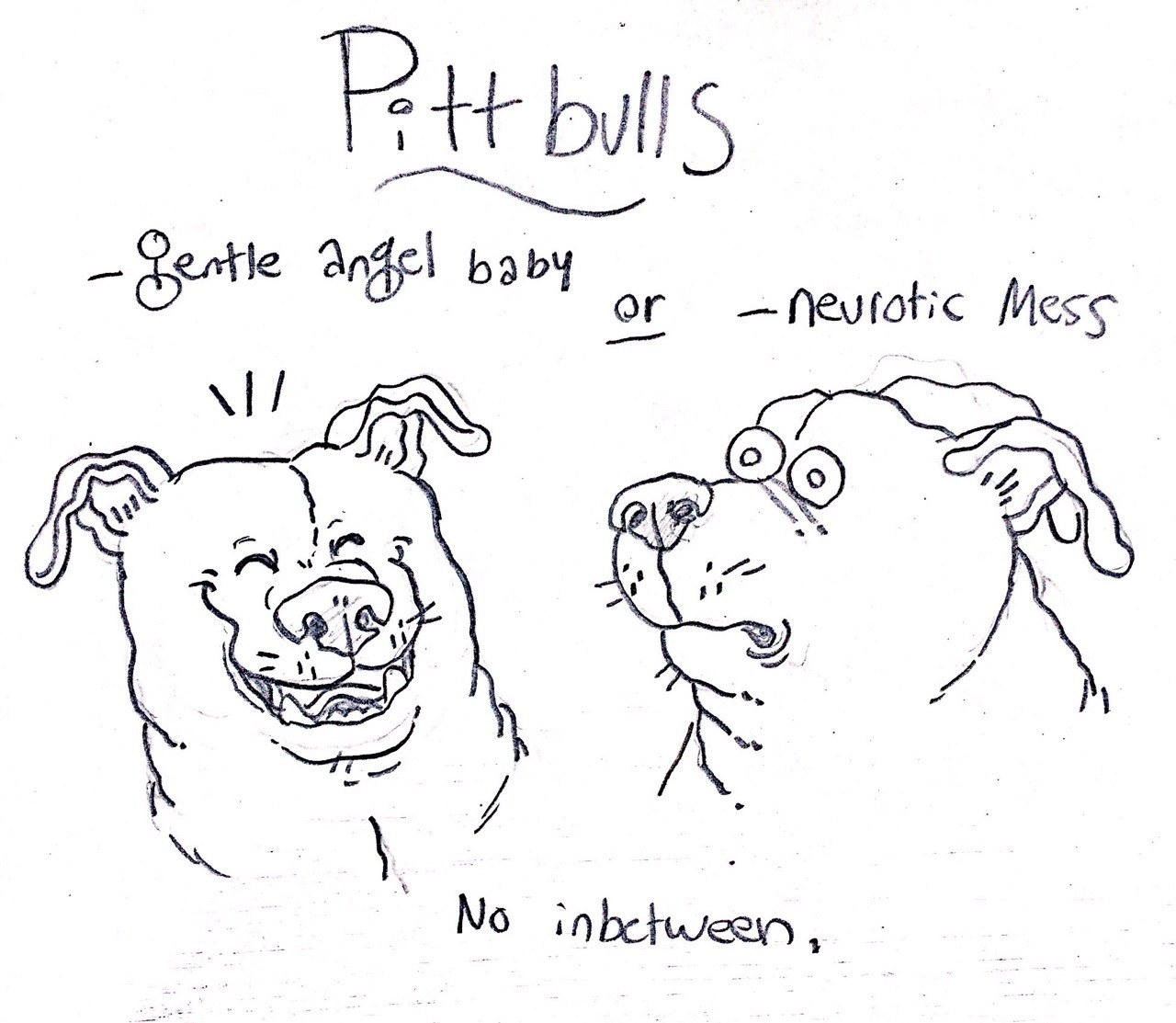 Gogarty also covered lots of small breeds, like Yorkshire terriers: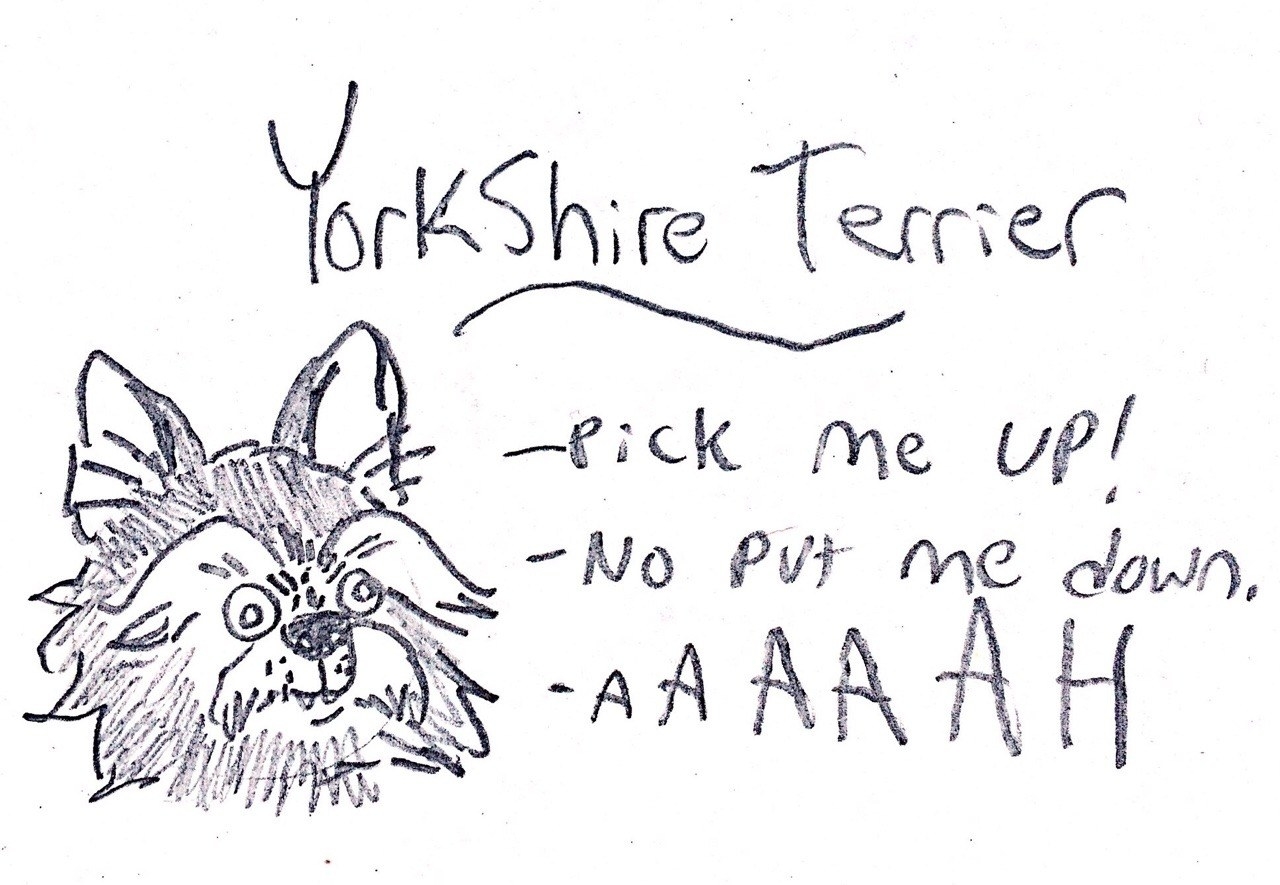 And large breeds, like Dobermanns: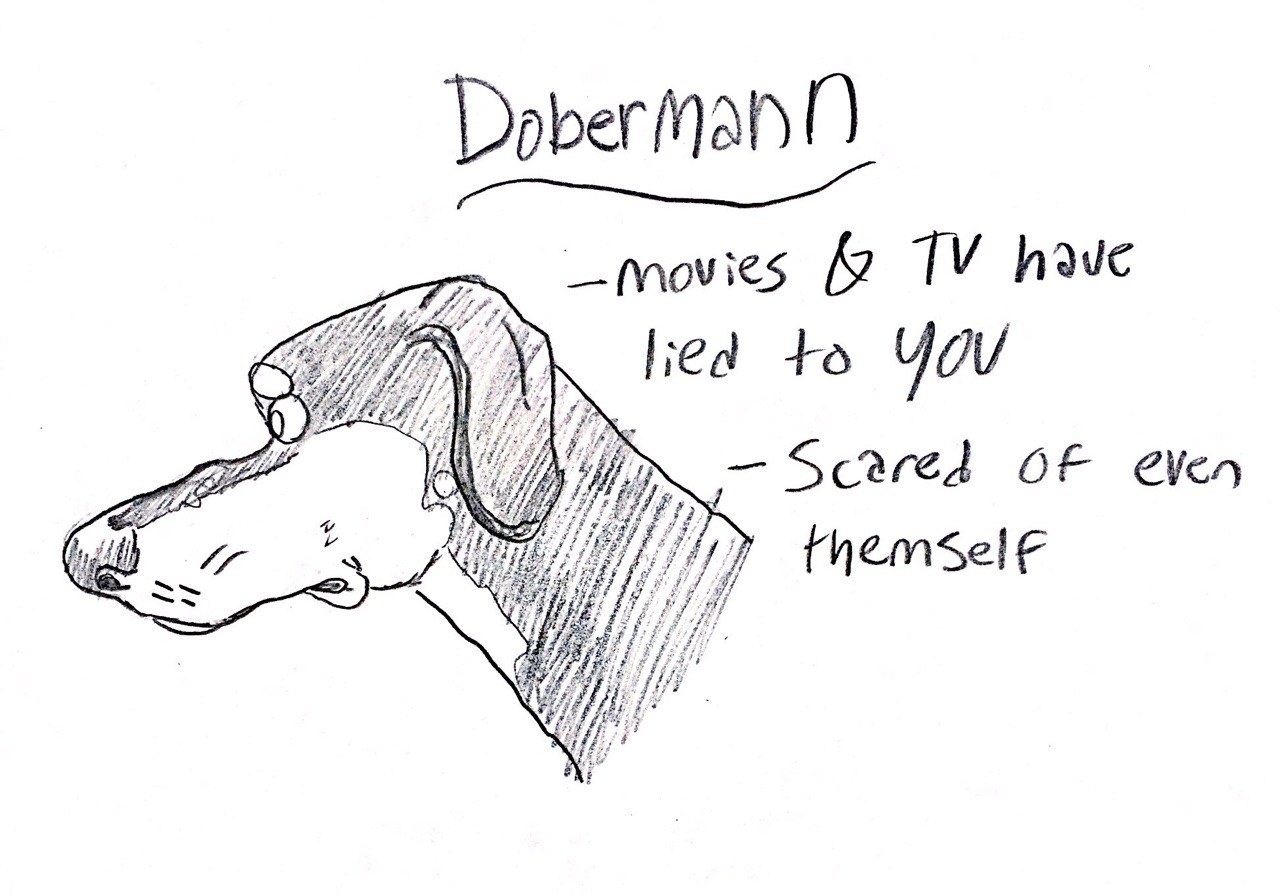 Gogarty told BuzzFeed that she used to work as a supervisor at a doggy daycare, so her inspiration for these drawings came from meeting a lot of dogs from these breeds.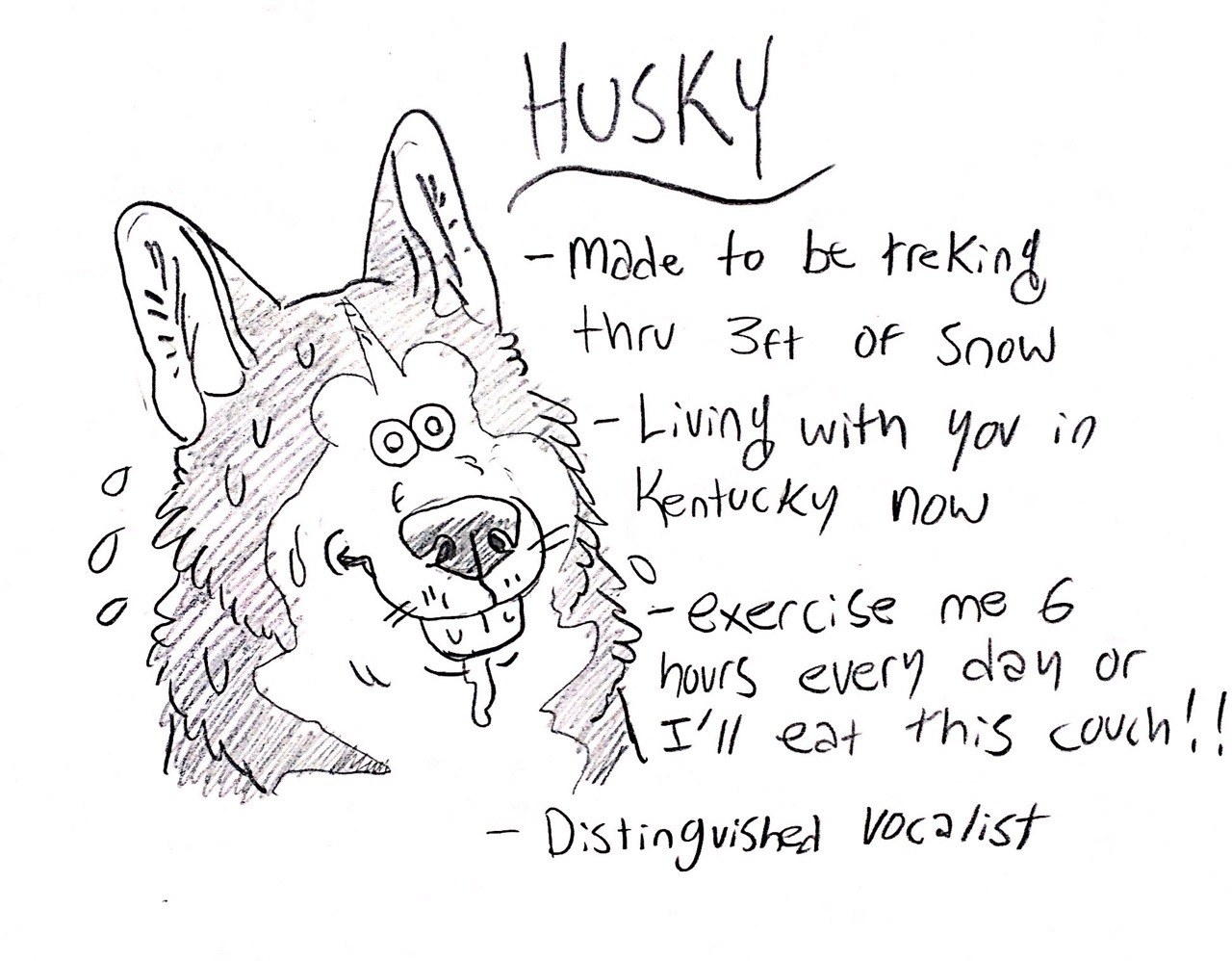 But Gogarty also noted that she loves all dogs. So if anything in these descriptions seems critical, it's not. It's just ~true~.