1.
OK, first of all, how is this appetizing?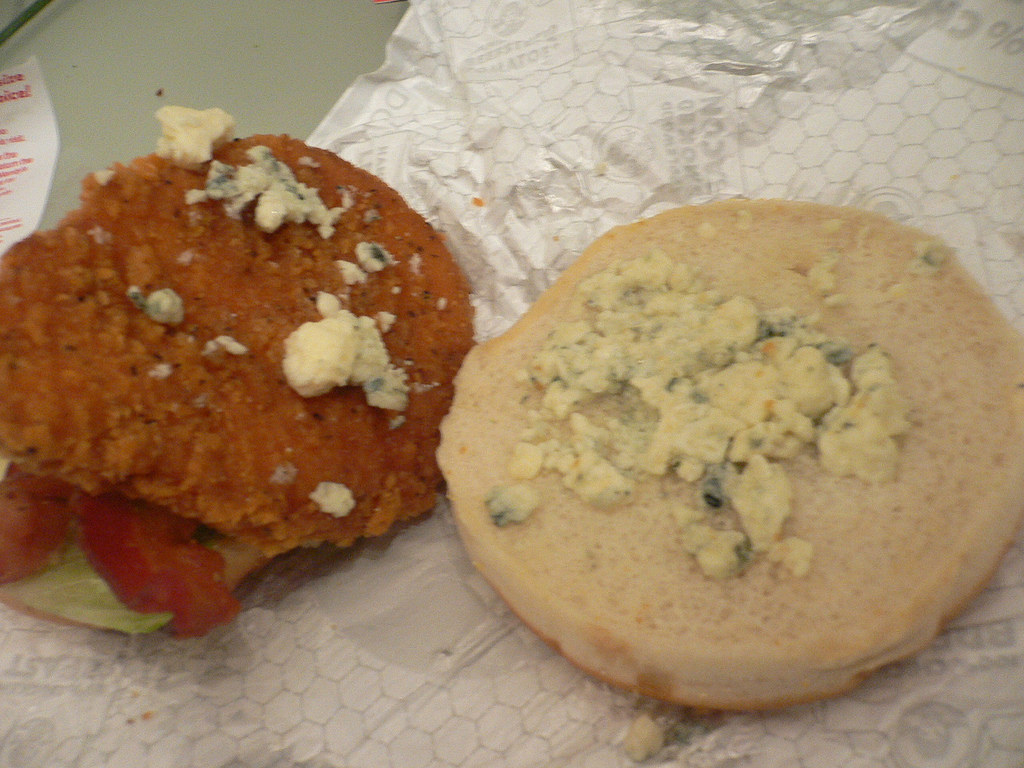 2.
But you know what? I could even post a very pretty picture of bleu cheese and it'd still be disgusting.
3.
Wanna know why? BECAUSE IT HAS FUCKING MOLD IN IT.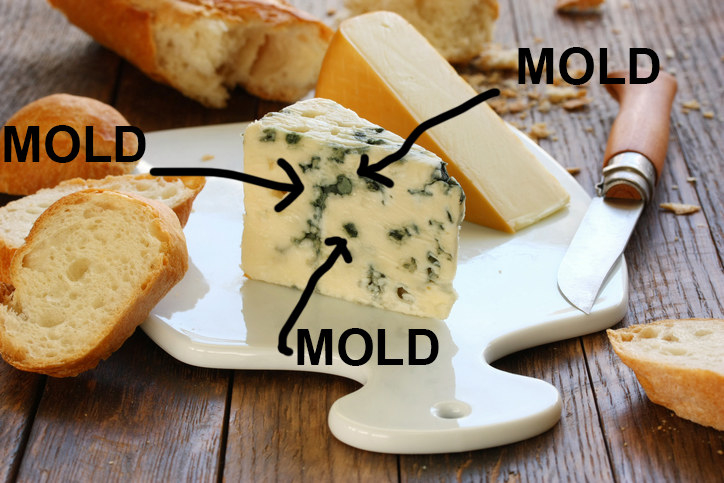 4.
IT 👏 IS 👏 MADE 👏 OUT 👏 OF 👏 MOLD.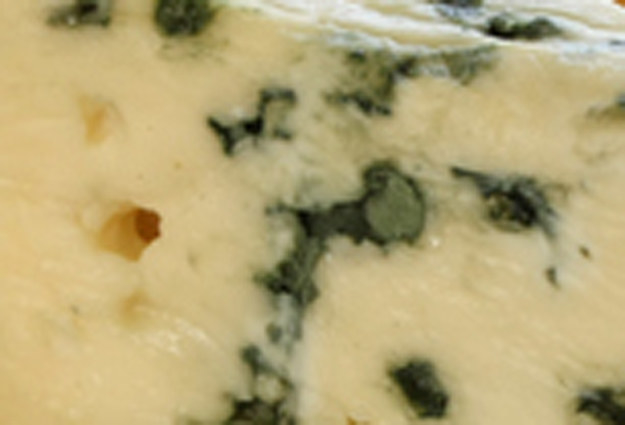 5.
And as most sane people know, mold does not taste good.
6.
Which is why bleu cheese tastes like feet.
7.
Or farts.
8.
Or an actual cow.
9.
You'll be looking at a menu and see a burger that sounds great, but then they ruin it with bleu cheese.
10.
And then when it's in dressing form, you have to watch out because you might THINK it's ranch, but it's NOT.
11.
There might be little crumbles in your salad that you think are delicious feta cheese, but it turns out they're TINY BALLS OF LIES.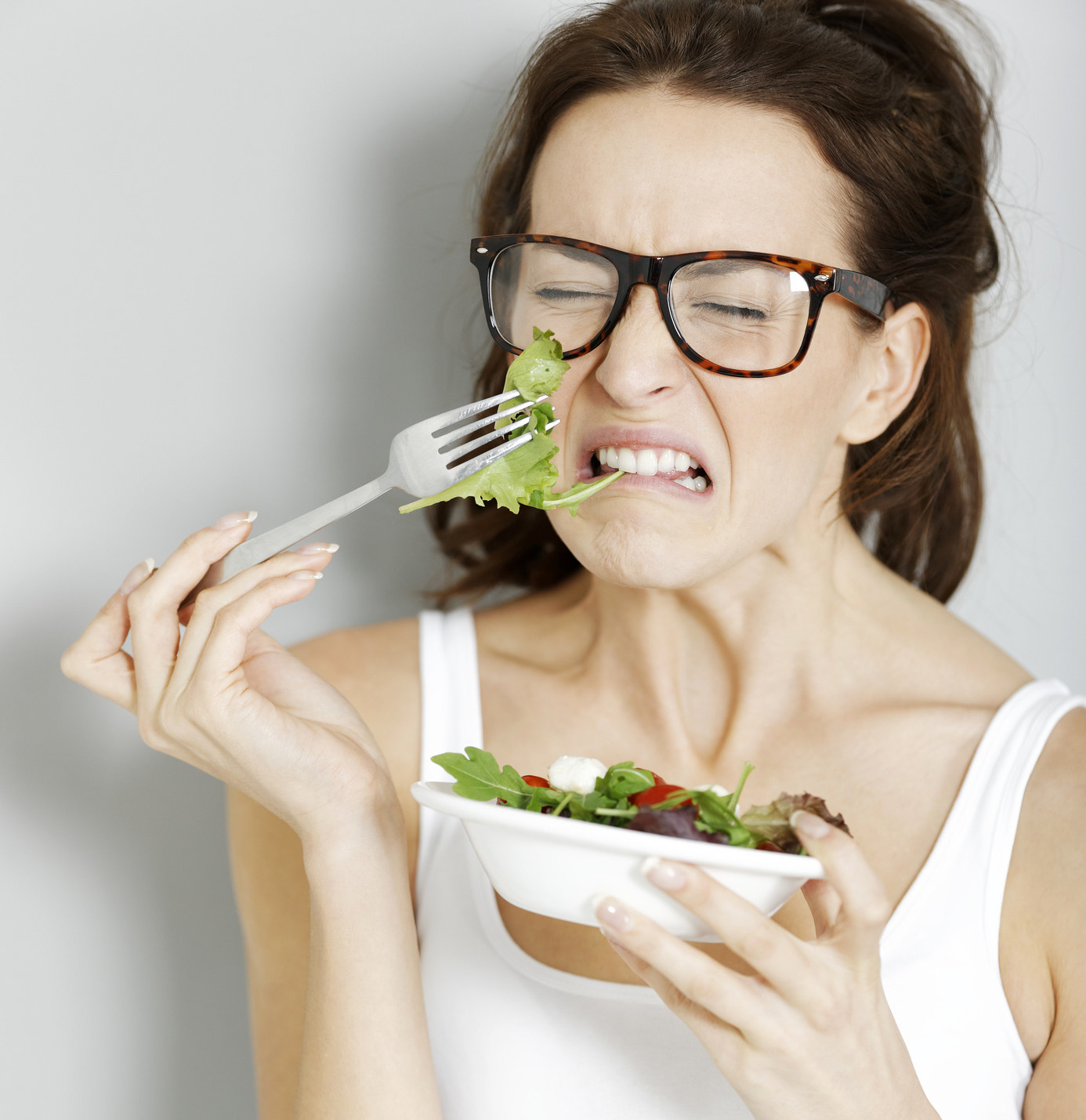 12.
So then it just ruins your whole salad.
13.
Seriously, why would you ever choose THAT, when you have THIS?
14.
Ranch exists for a reason, and that reason is to save us all from eating dust-flavored mold-cheese.
15.
In summary: outlaw bleu cheese.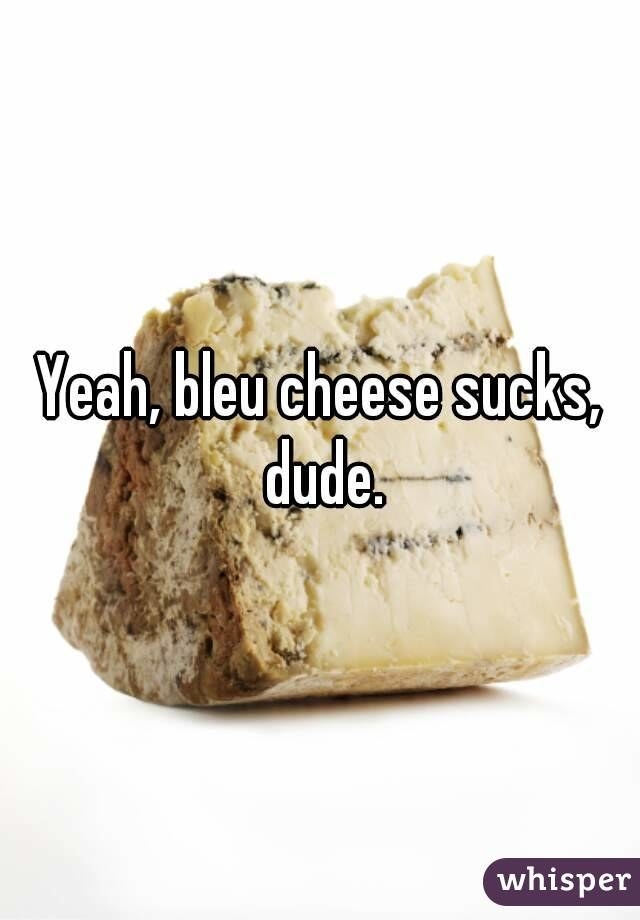 16.
Oh, and don't even get me started on Gorgonzola.