But people are really going nuts over one incredible moment: THIS GOOSEBUMP-INDUCING SPEECH FROM LYANNA MORMONT.
We already knew Lyanna Mormont was amazing, but this just sealed the deal.
We haven't forgotten her icy stare from the Battle of the Bastards.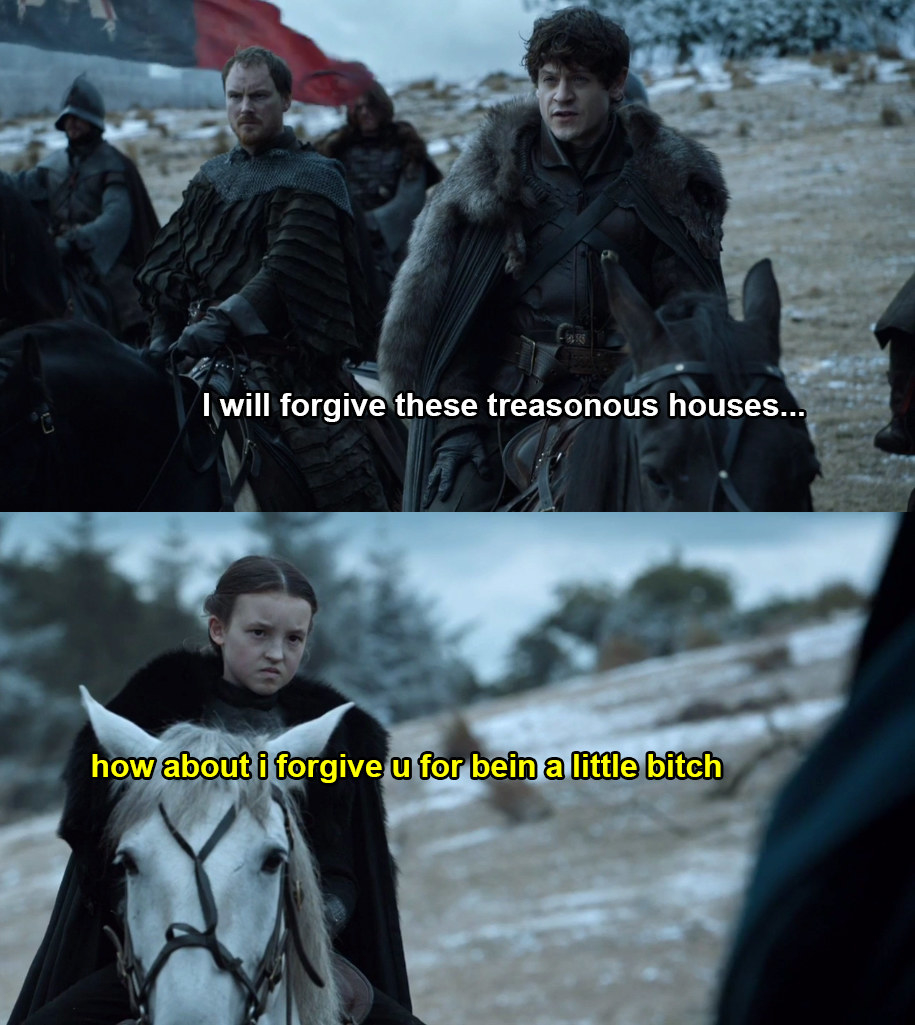 But this speech was NEXT LEVEL.
She's clearly the breakout star of this season.
In fact, people are already hoping for a spin-off.
WOULD 100% WATCH.
She's basically a feminist icon now.
Just goals. Goals everywhere.
If we don't get a spin-off, can we at least get an action figure?
OH AND THERE'S THIS WHICH I DIDN'T EVEN THINK OF.
Pretty convinced that Lyanna Mormont can solve any and all problems.