1.
I'm gonna assume the lady in this story never took French.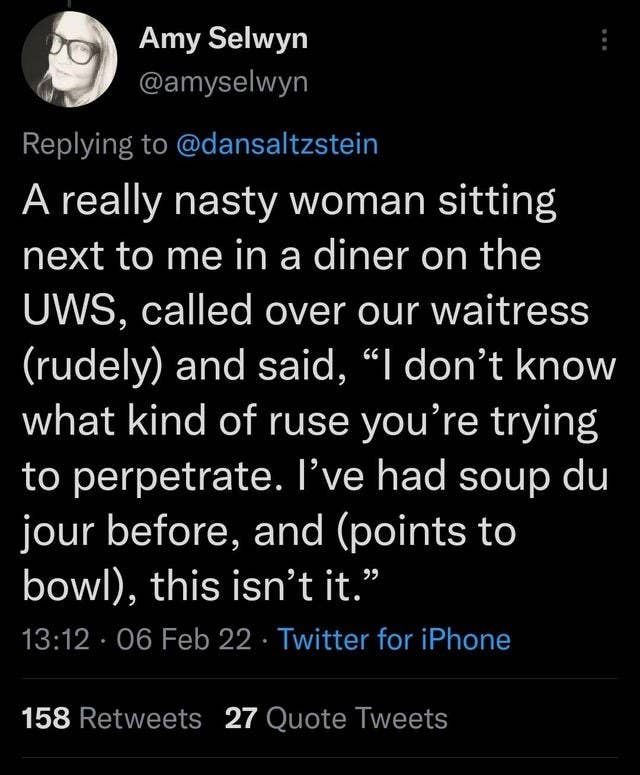 2.
Math isn't easy.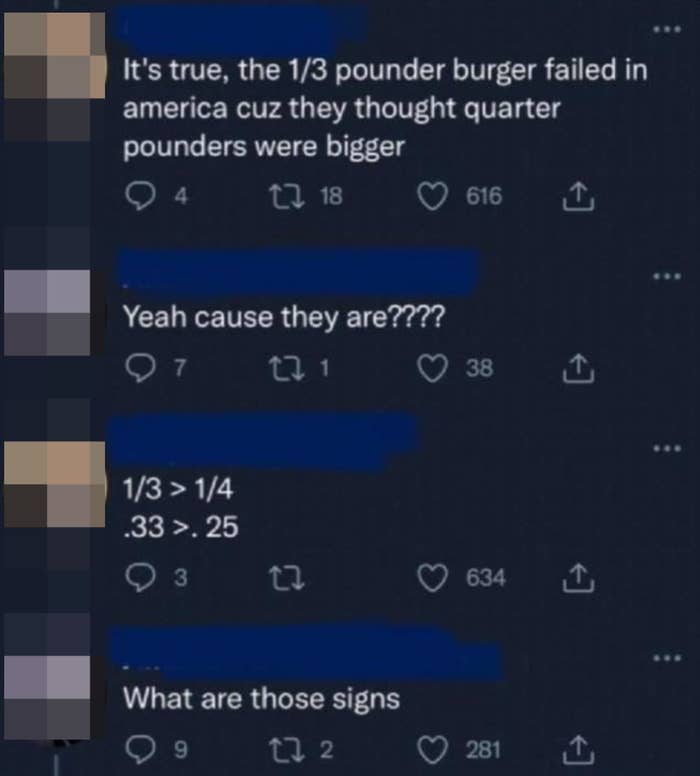 3.
To be fair, lots of people have trouble with "desert" and "dessert" too.

4.
"No."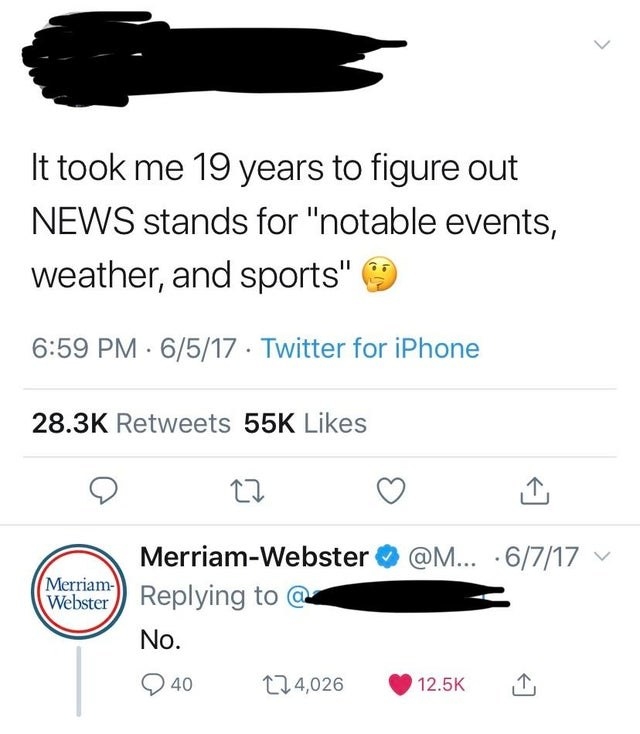 5.
Step 1: read tweet carefully. Step 2: criticize.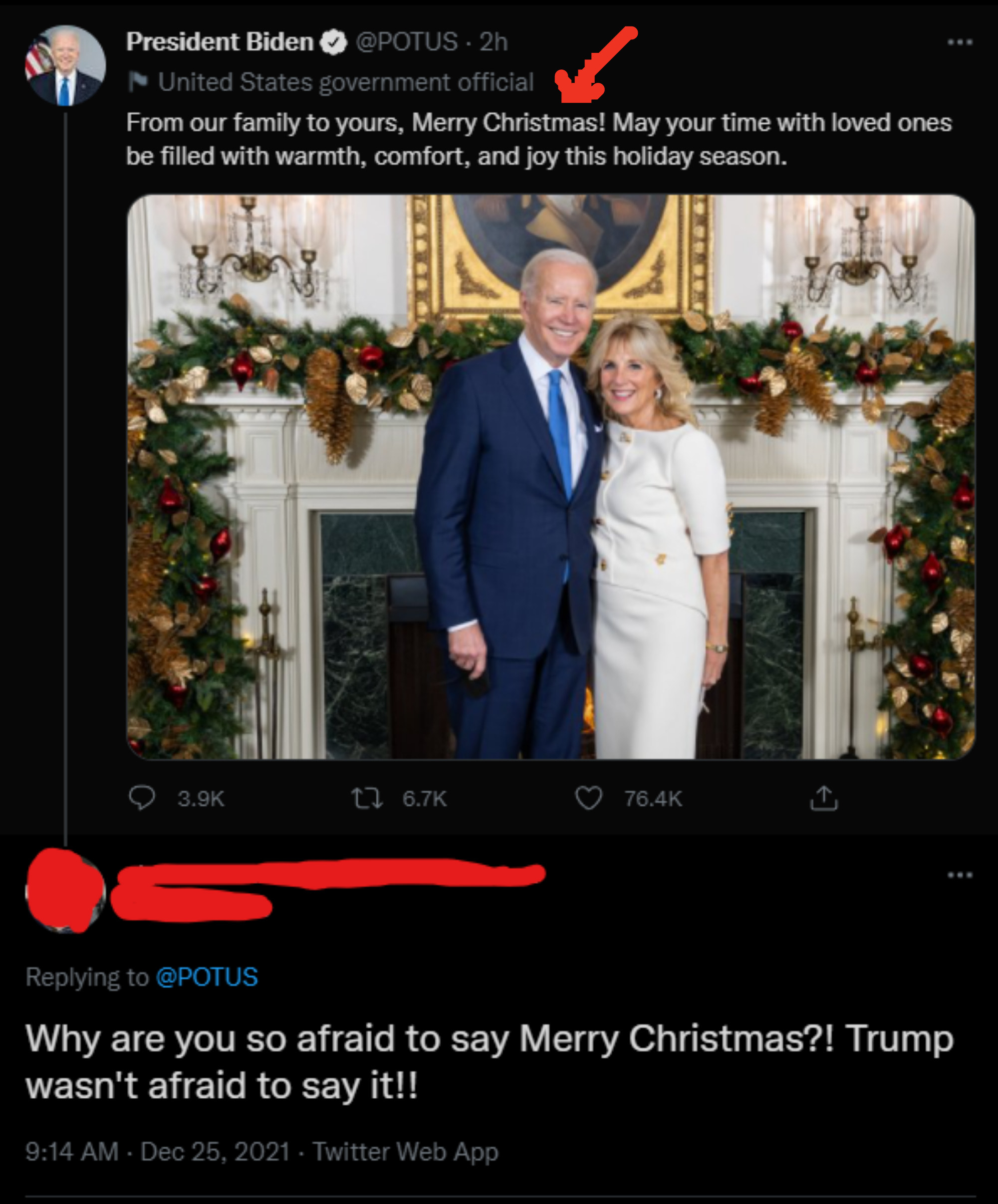 6.
To be fair, I can see where she was coming from, here.

7.
The off switch is located on the belly button, didn't you know?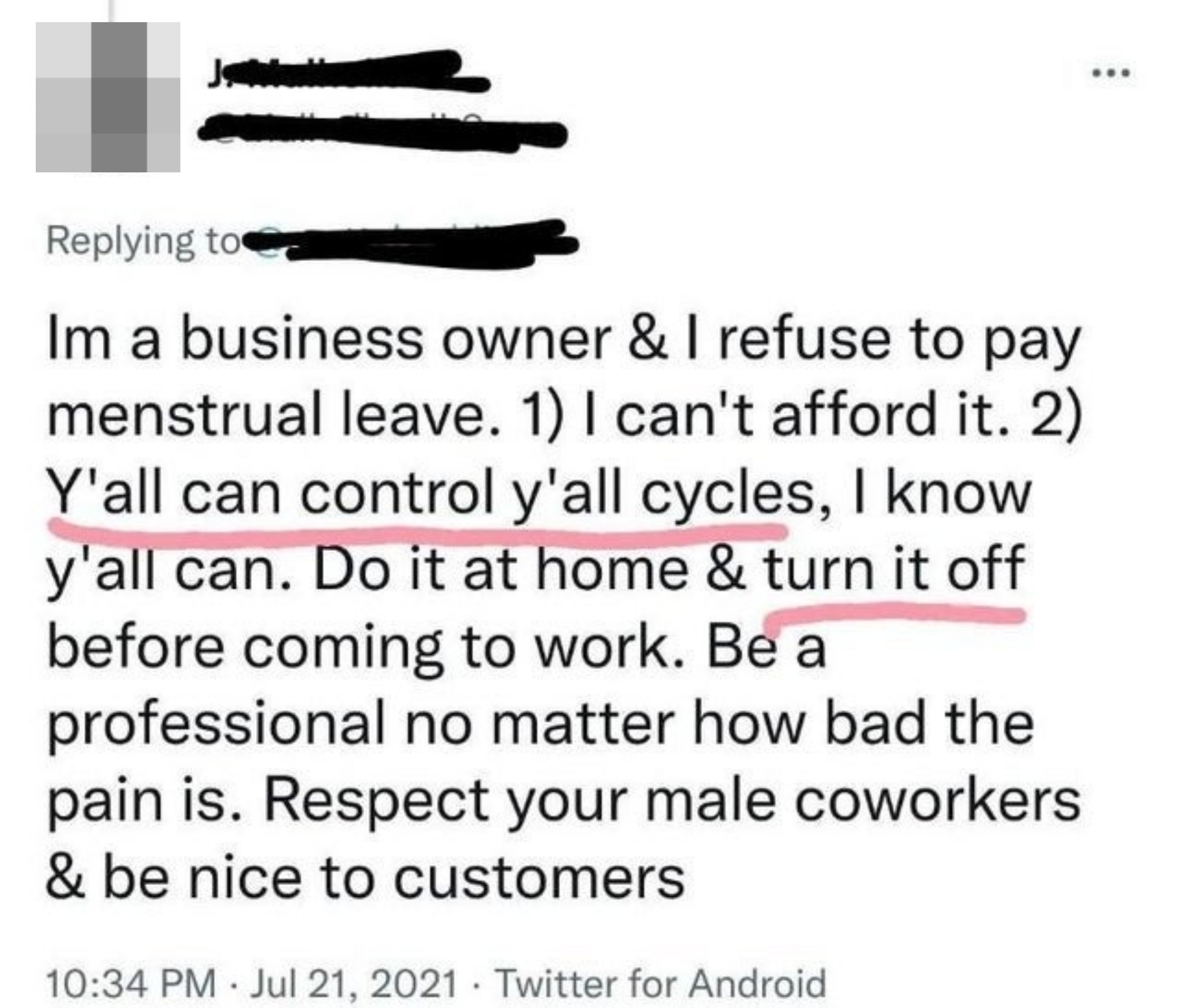 8.
There was a whole war about this.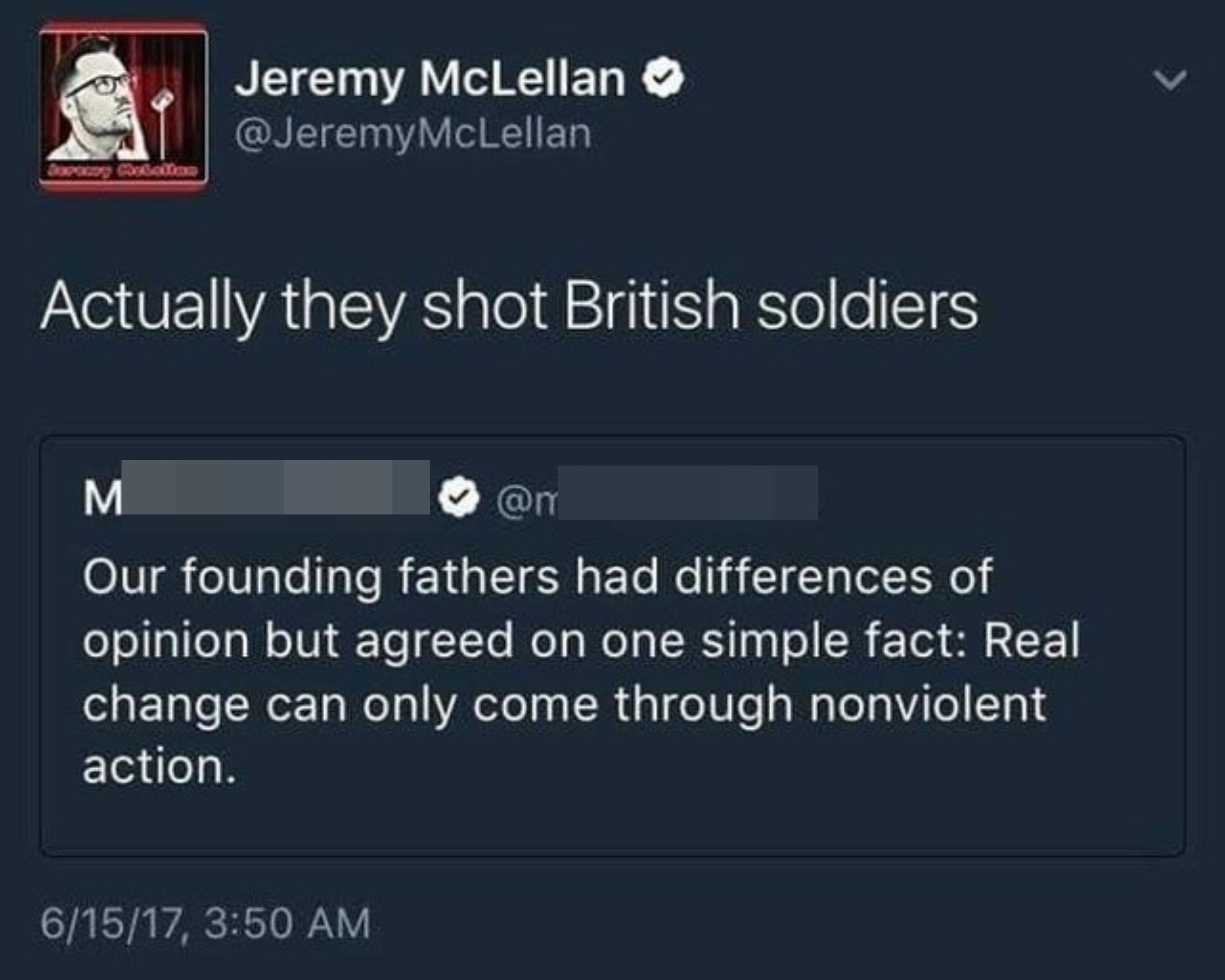 9.
"The bad thing that's happening under our current system is a great example of what happens under the complete opposite system, which coincidentally, I hate."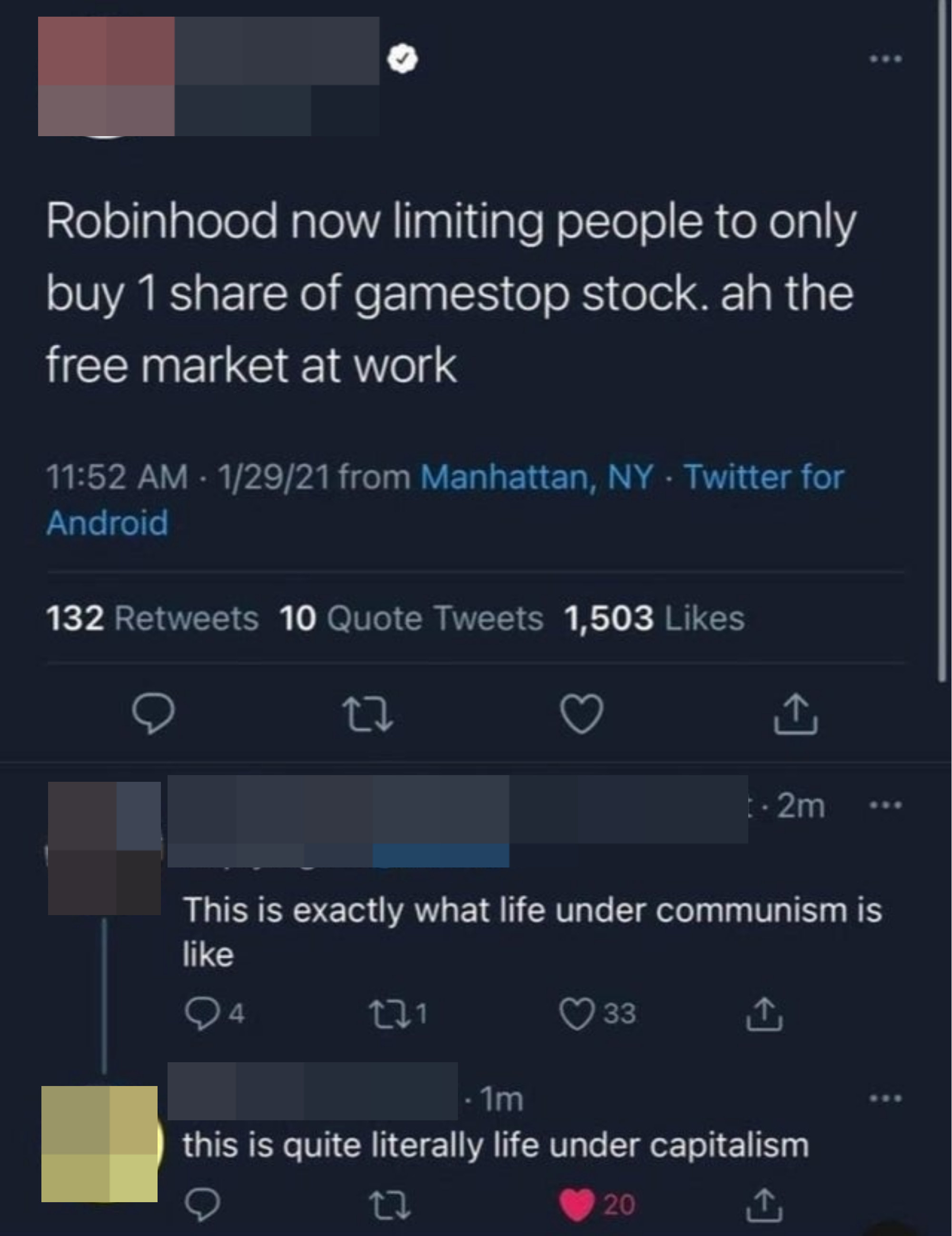 10.
One million times $8 equals one billion, I don't make the rules.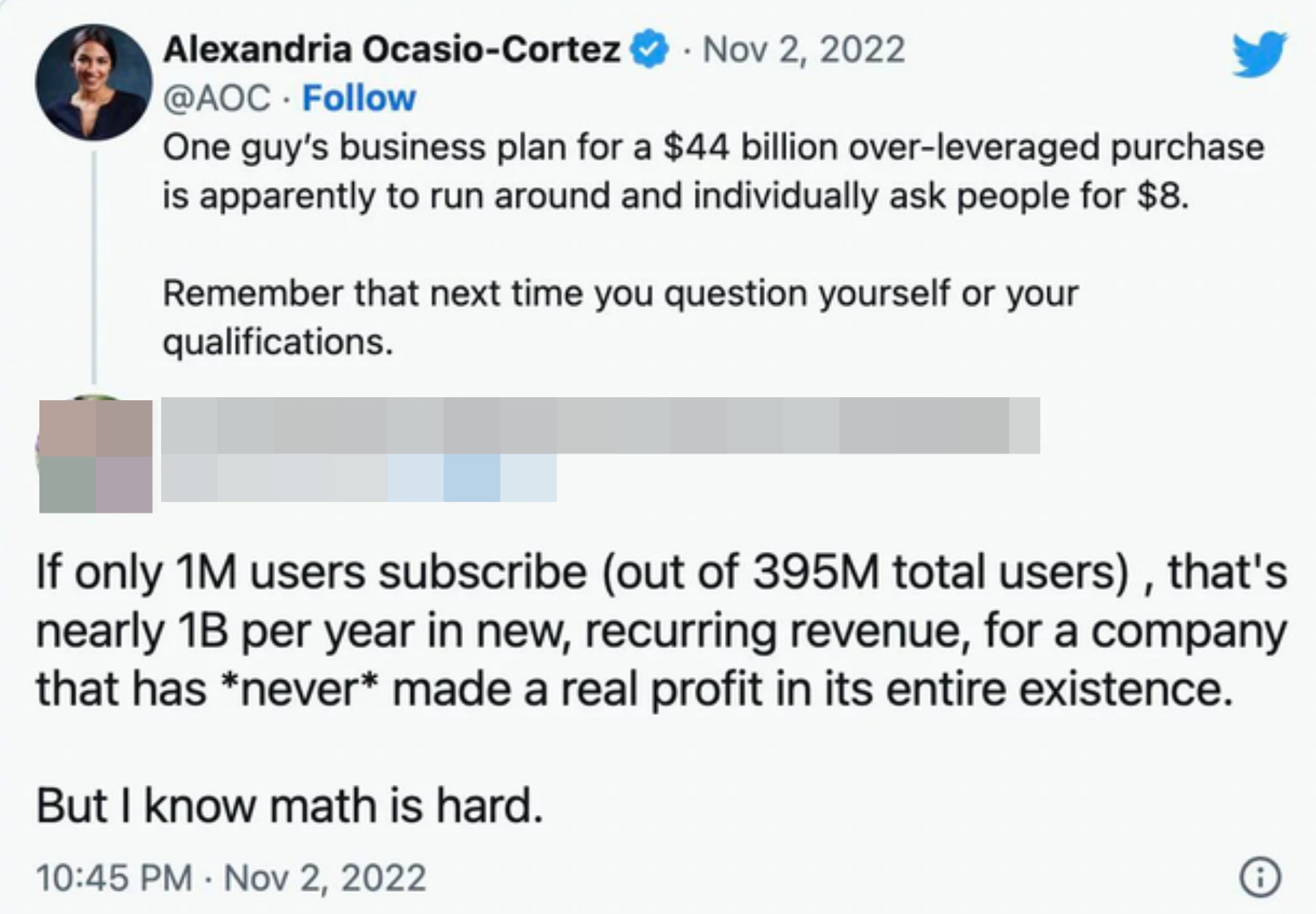 11.
What is it with Twitter and being very wrong when responding to AOC?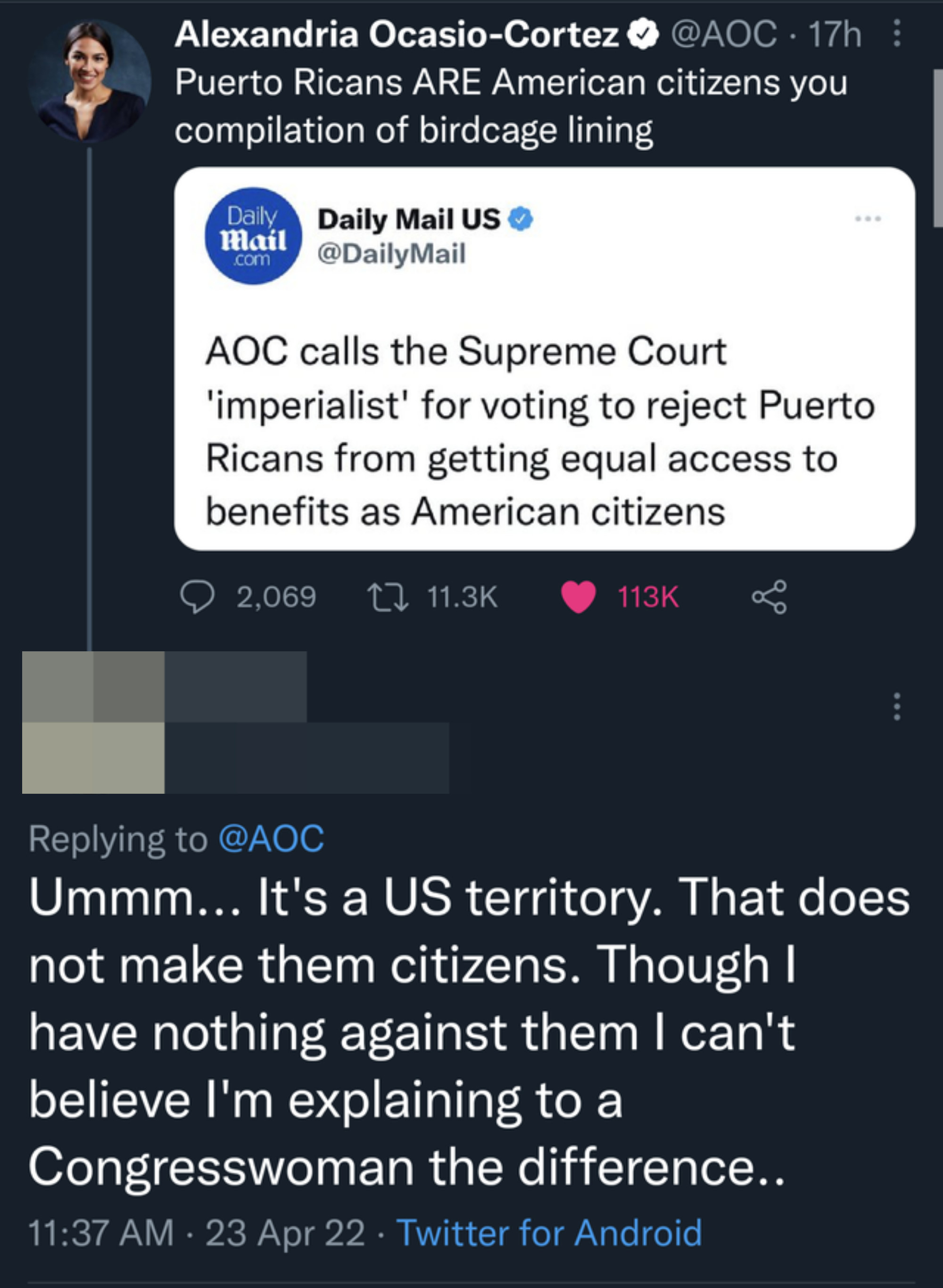 12.
Dude.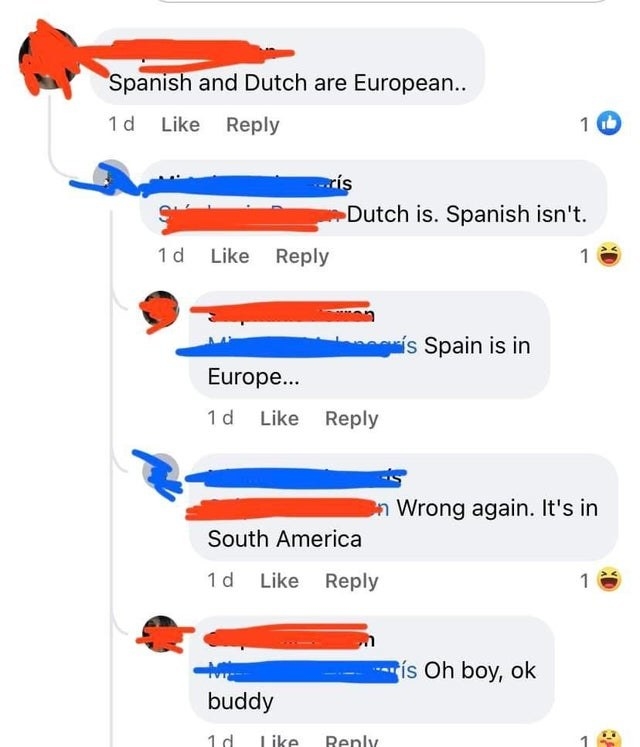 13.
Wonder why they couldn't find a source?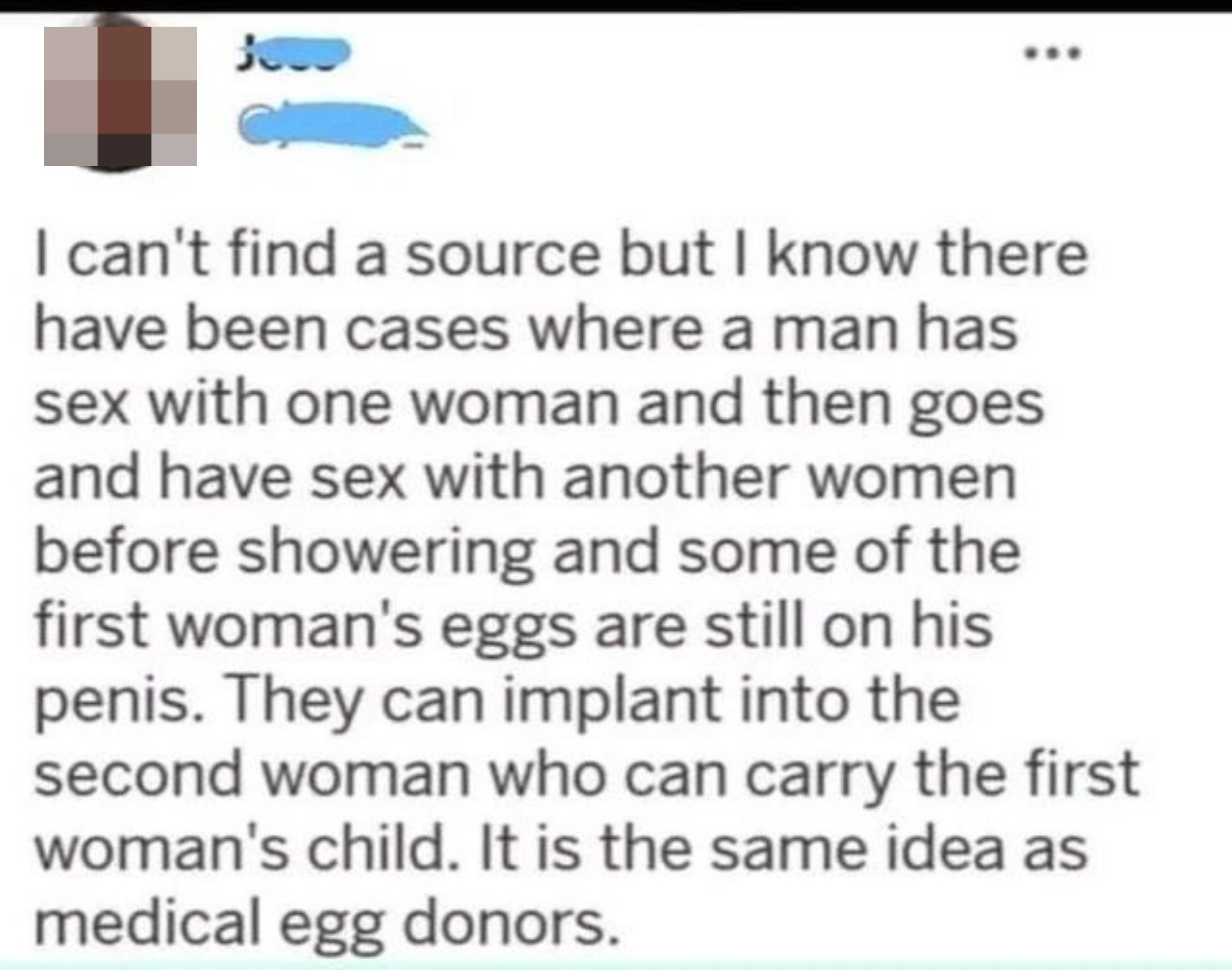 14.
"I disagree with math" is a statement that gives off immense power.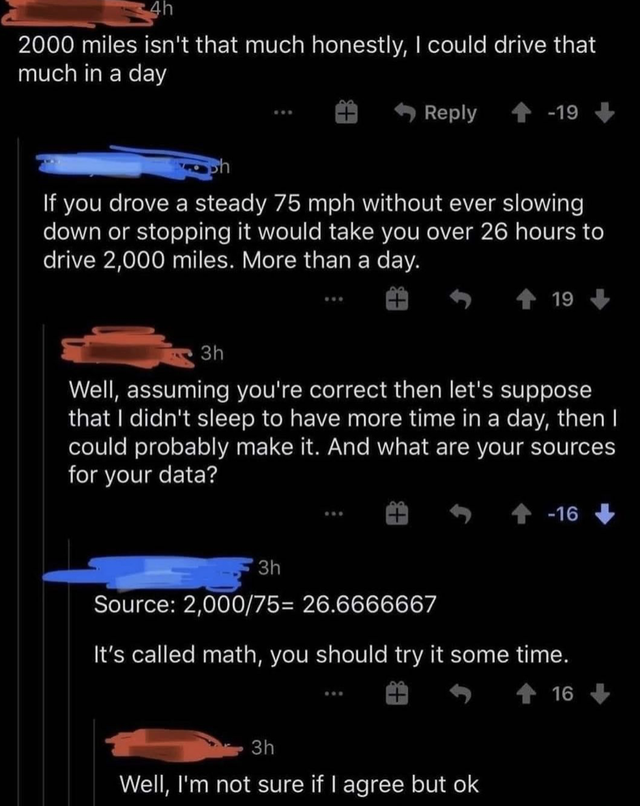 15.
Math is hard, but sometimes geography is harder.
16.
That's... what they're for.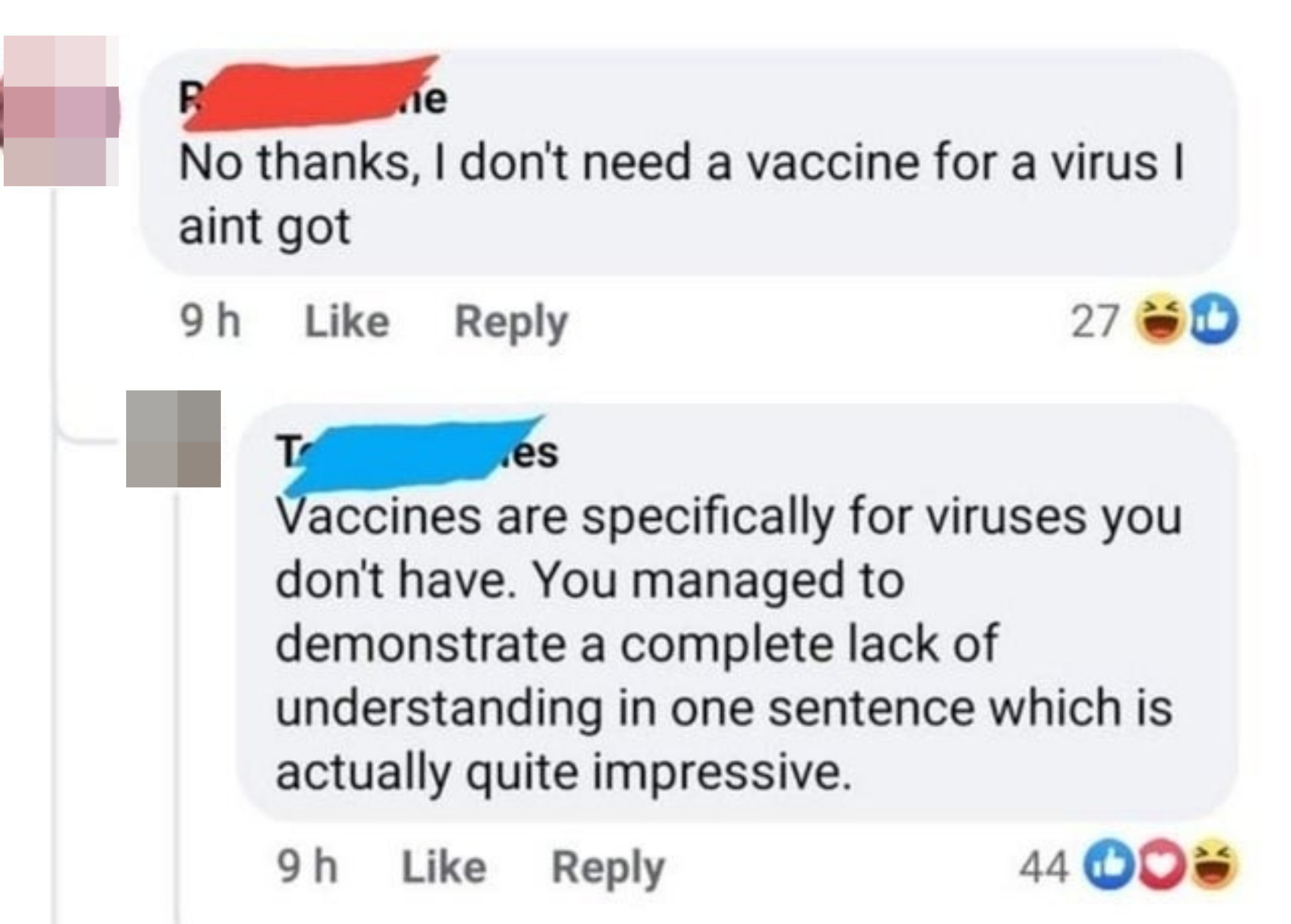 17.
"I researched this."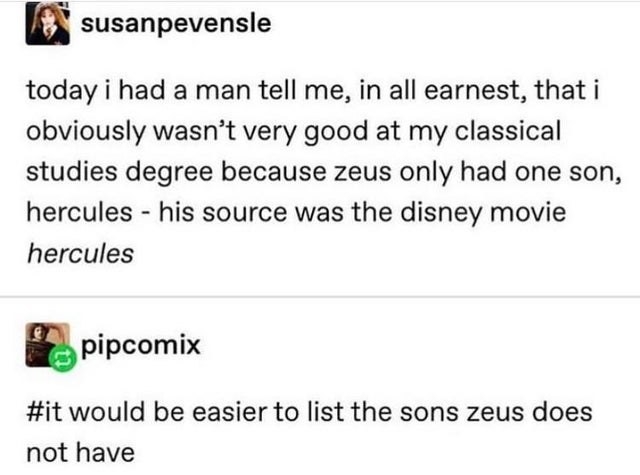 18.
Tell me you don't know what you're talking about without telling me you don't know what you're talking about.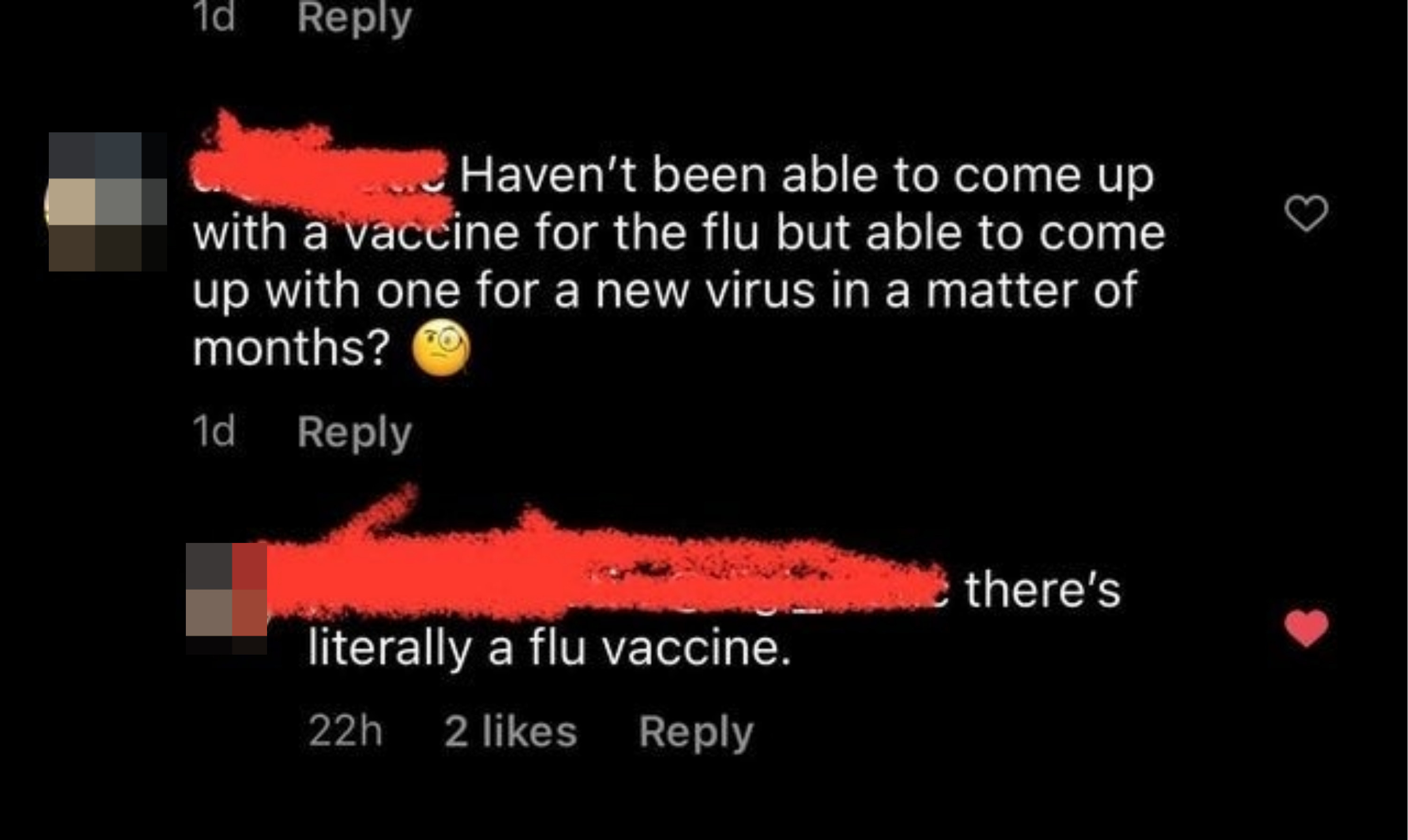 19.
It is indeed up north.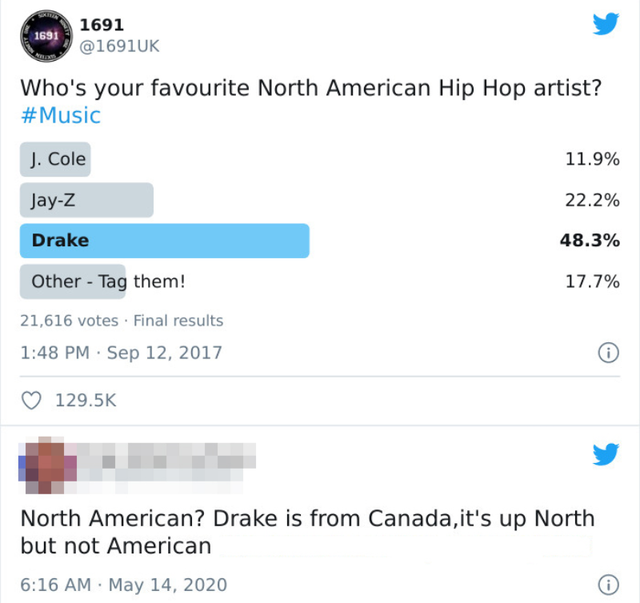 20.
Whoops.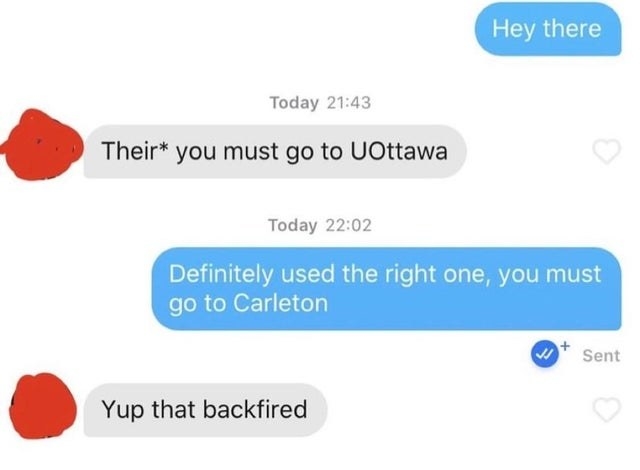 21.
A rare double-wrong, here.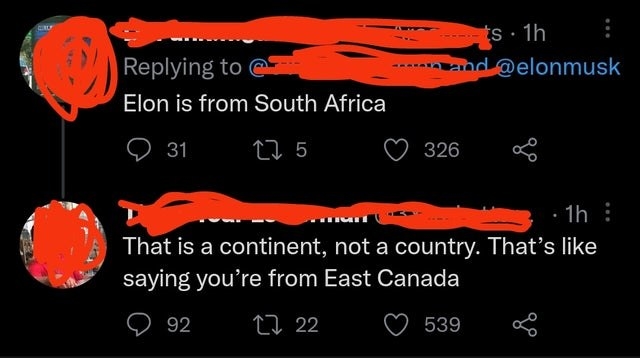 22.
The lesson here is, don't correct people unless you're dang sure you're right. And even then, you should probably still shut up.