Which means it's now time to SPECULATE WILDLY ABOUT THE FINAL SEASON!
Do you think Jaime will end up killing Cersei? Or do you think Arya is going to head south and cross Cersei's name off her list?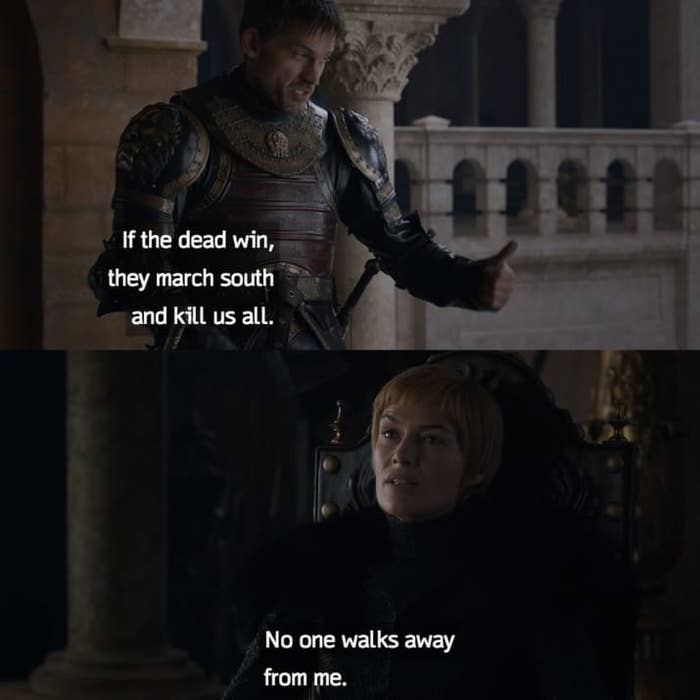 Which characters do you think will make it to the end alive, and which ones will die? Will there be any dragons left? Is Daenerys gonna die?
How will it all end? Who — or what — is going to actually stop the Night King's army?
We want to hear ALL of your theories and predictions, no matter how crazy!
Tell us your thoughts in the drop box below and your theories could be featured in a future BuzzFeed Community post or video!