Millie Bobby Brown — whom you might know as Eleven from Stranger Things — has been spending some time in Australia to promote the Netflix show's new season.
So NATURALLY, when it turned out that Drake was performing in Australia at the same time she was there, she had to go.
The photo is pretty cute... It looks like a fan meeting their idol for the first time (the fan being Drake, of course).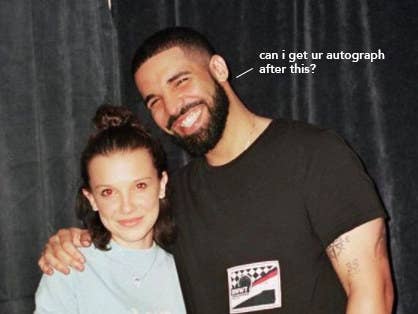 And of course people had jokes, considering that Millie is a pretty good rapper herself.

But the pic that Drake posted on HIS Insta is really the best thing that came out of the meeting.
Eagerly awaiting the collab track.