1.
Must've been loud in those DMs or something.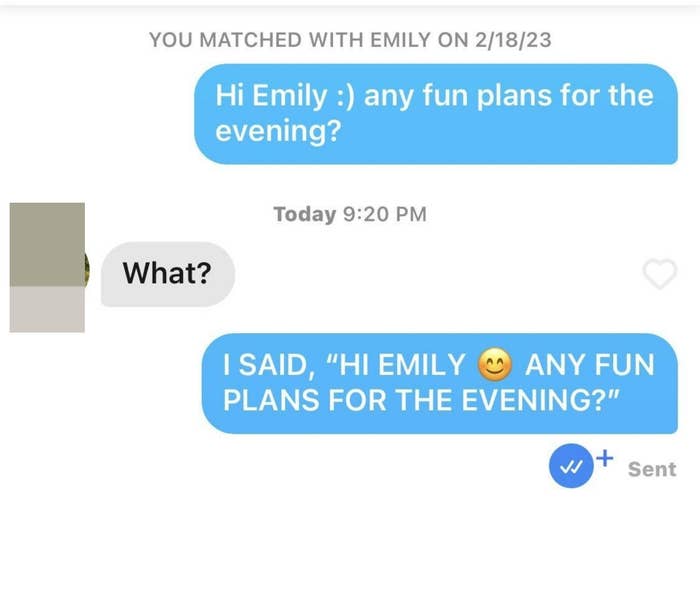 2.
Tell me you play too many competitive games without telling me.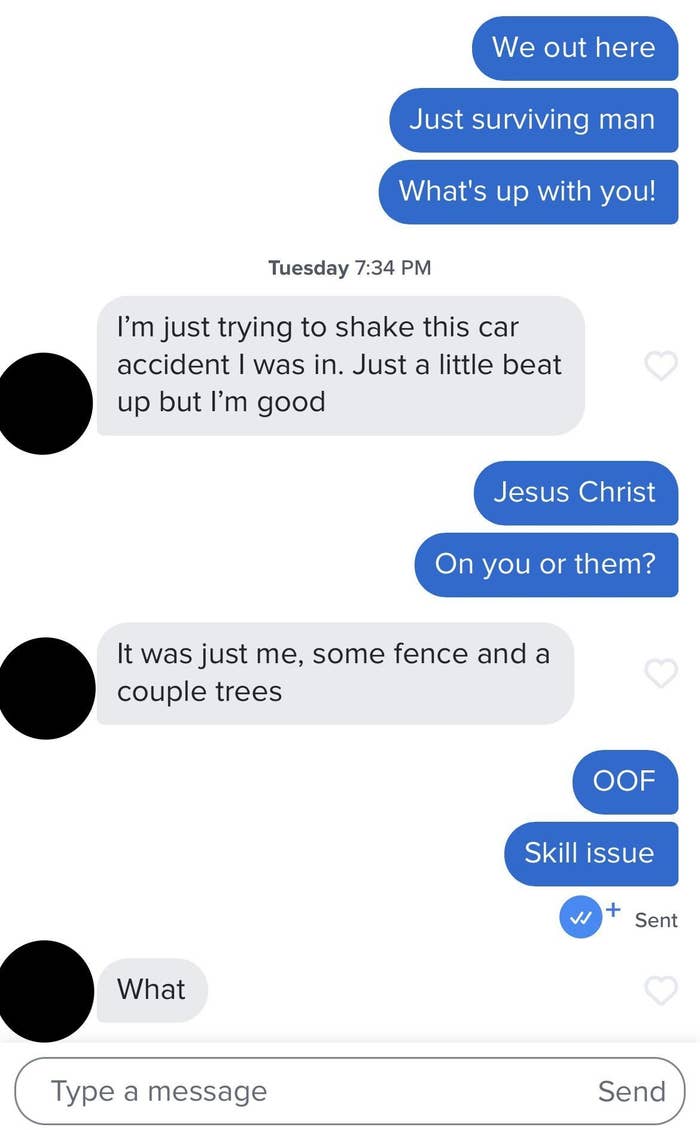 3.
Apparently, liking a photo is bad? IDK.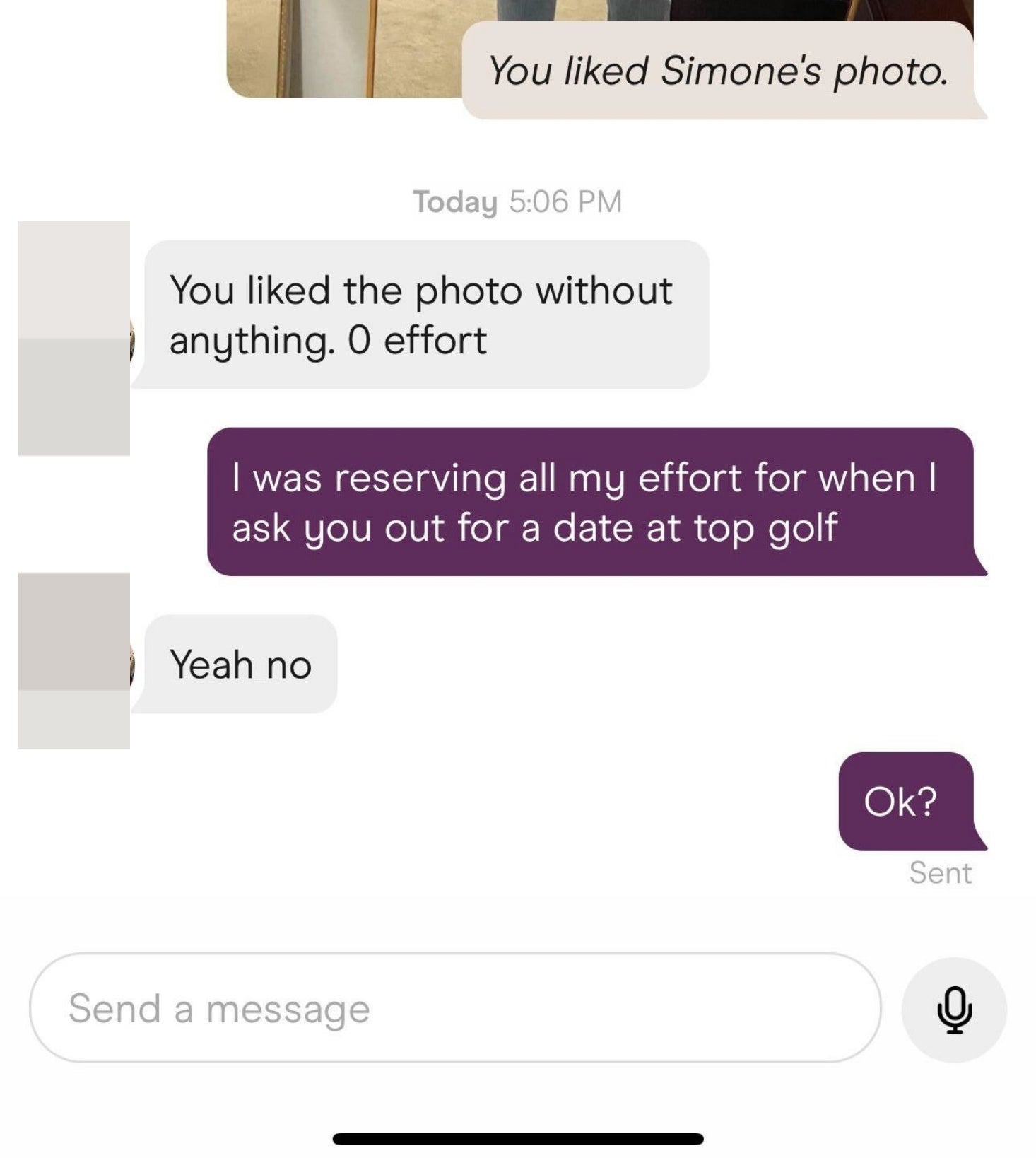 4.
He was doing so well for a minute there.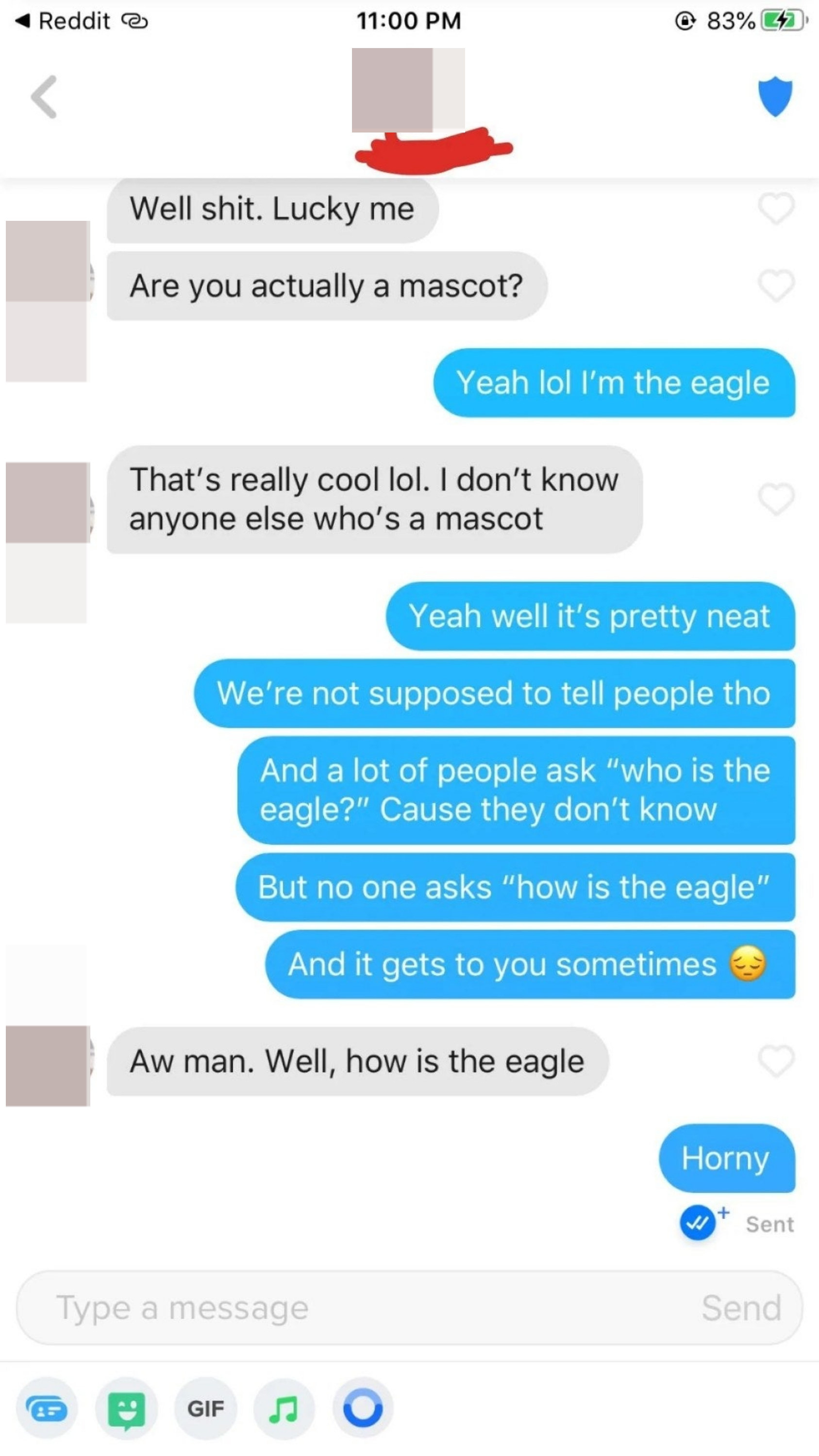 5.
I would say that this bio goes from 0 to 60 at the last second, but really it goes from 59 to 60.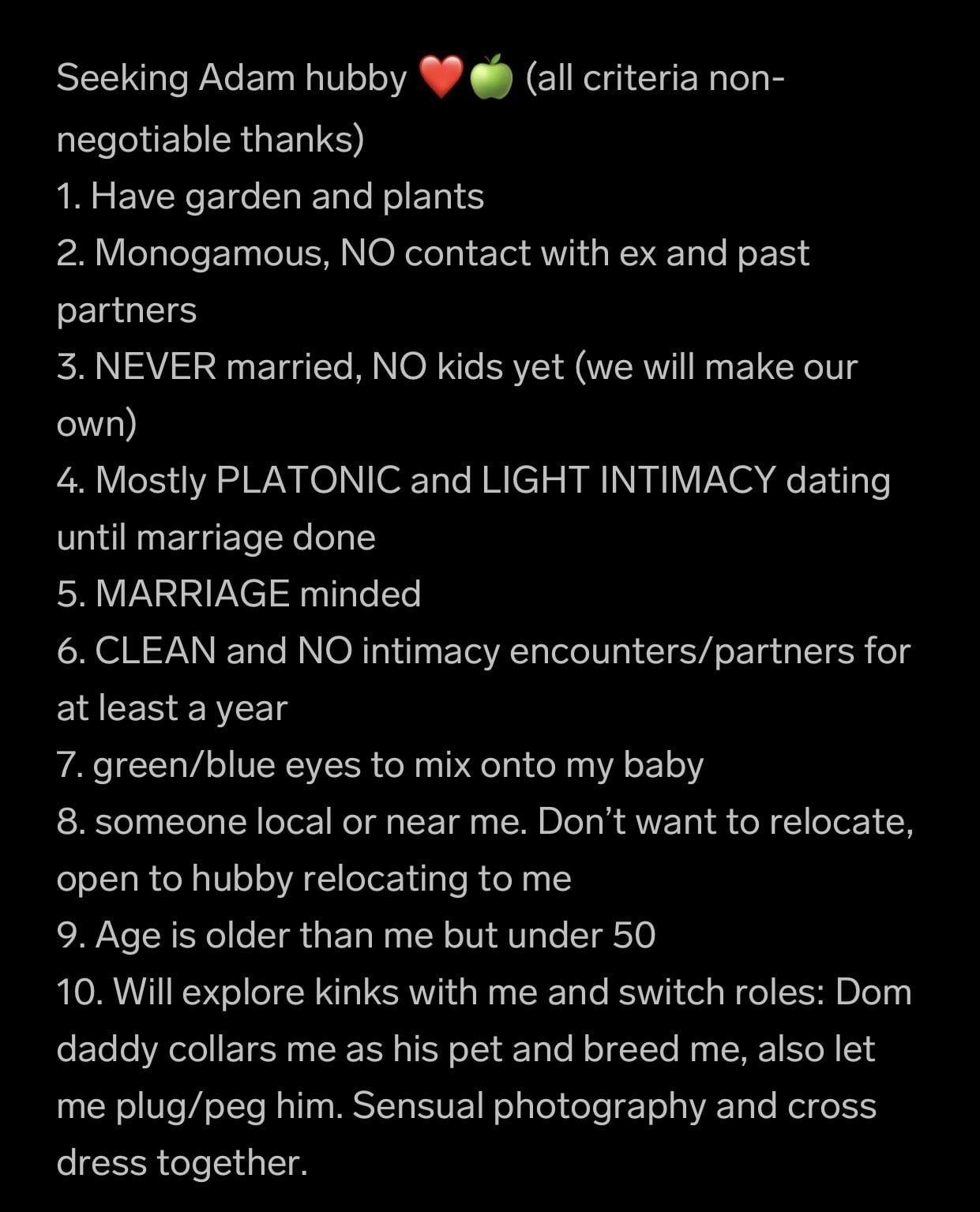 6.
Her bio said she can solve a Rubix cube...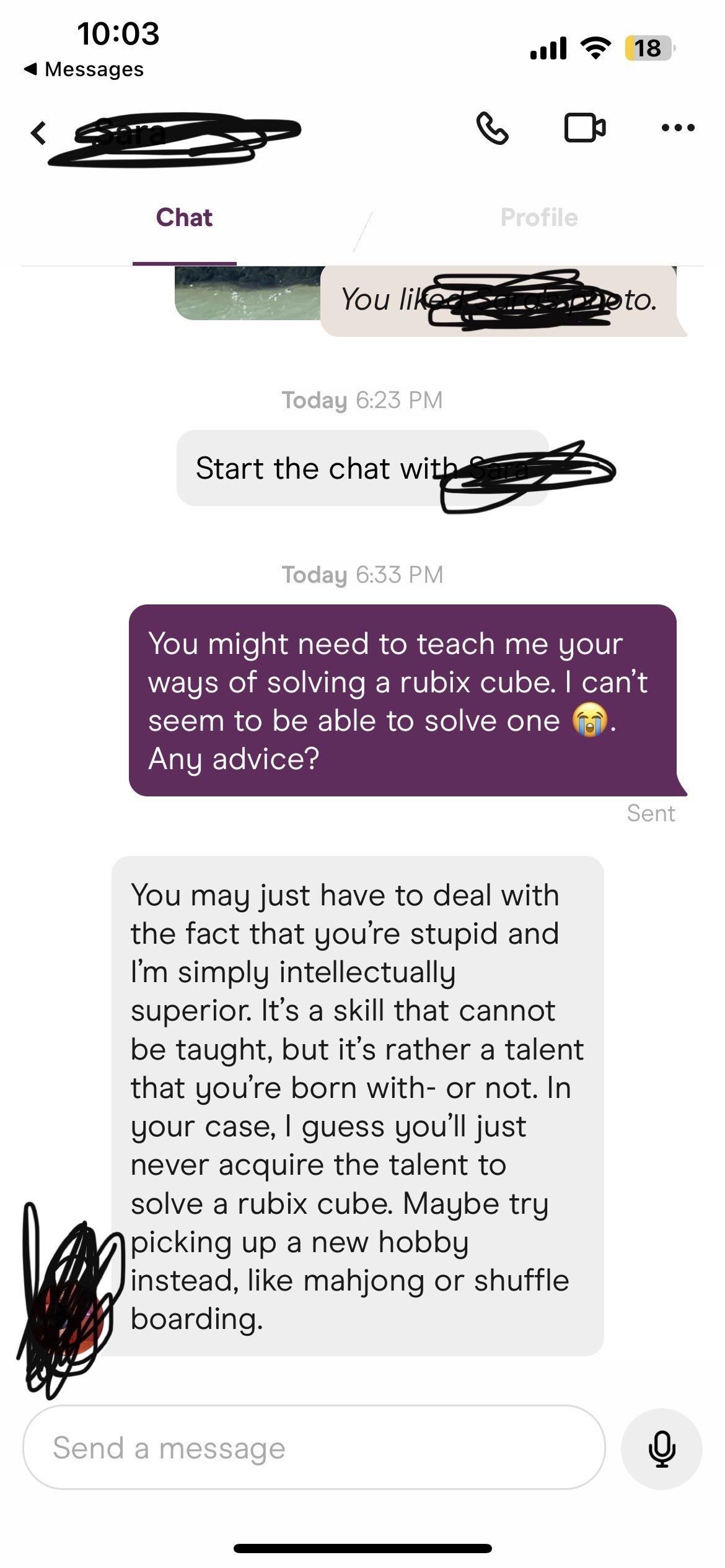 7.
This might actually be the most unhinged opening gambit I've seen.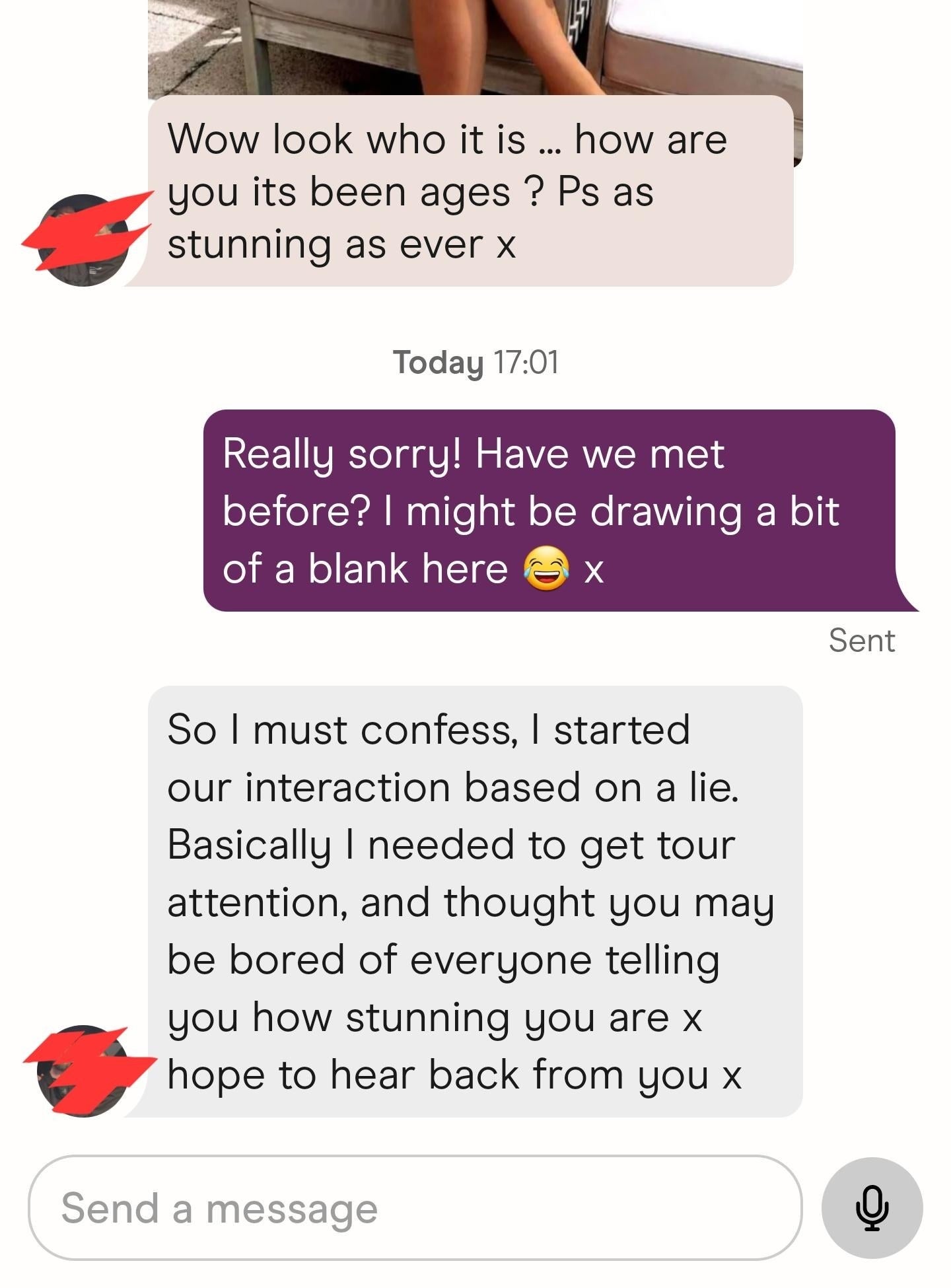 8.
We love an honest guy.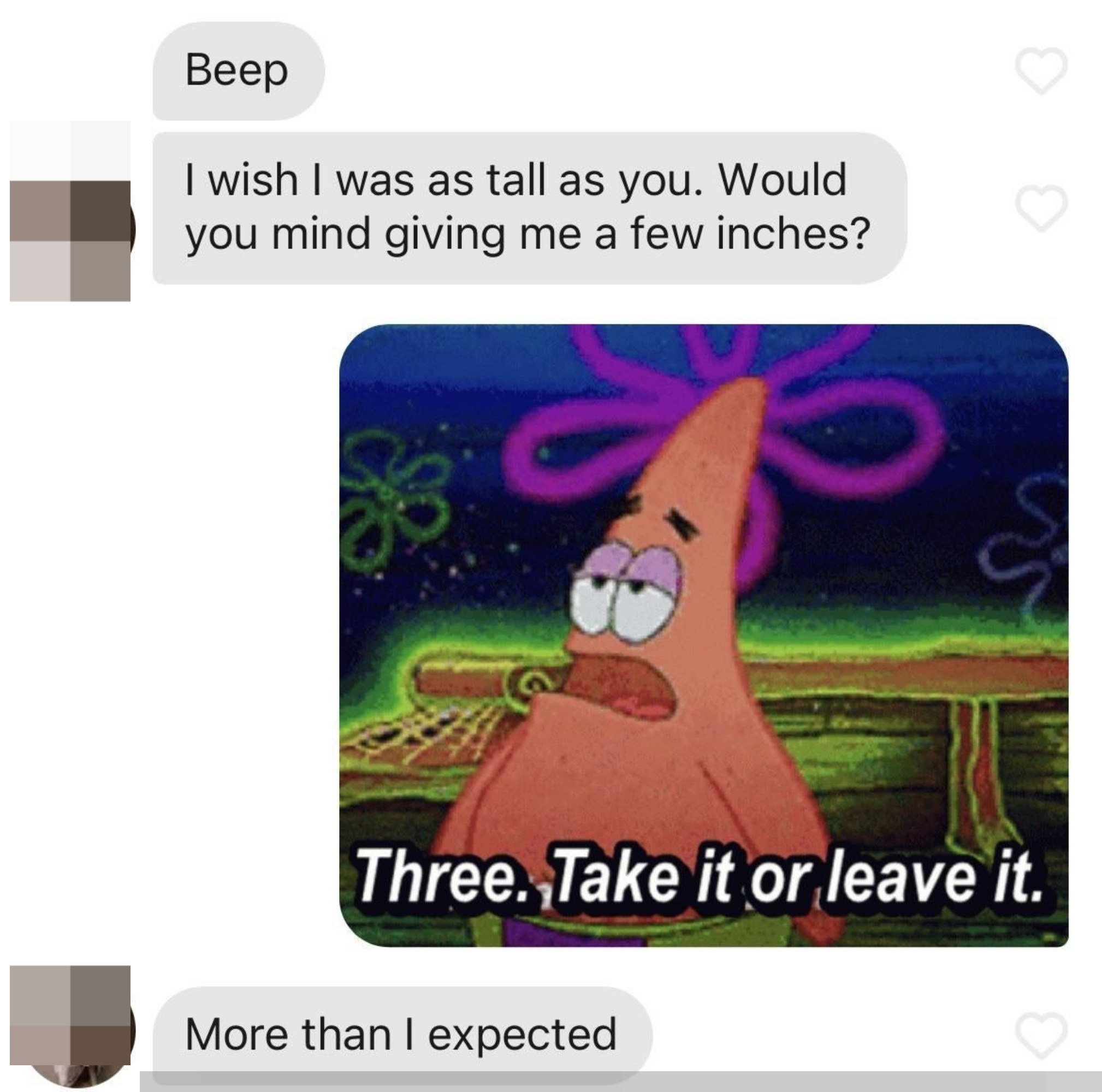 9.
Even if that honest guy shoots himself in the proverbial foot.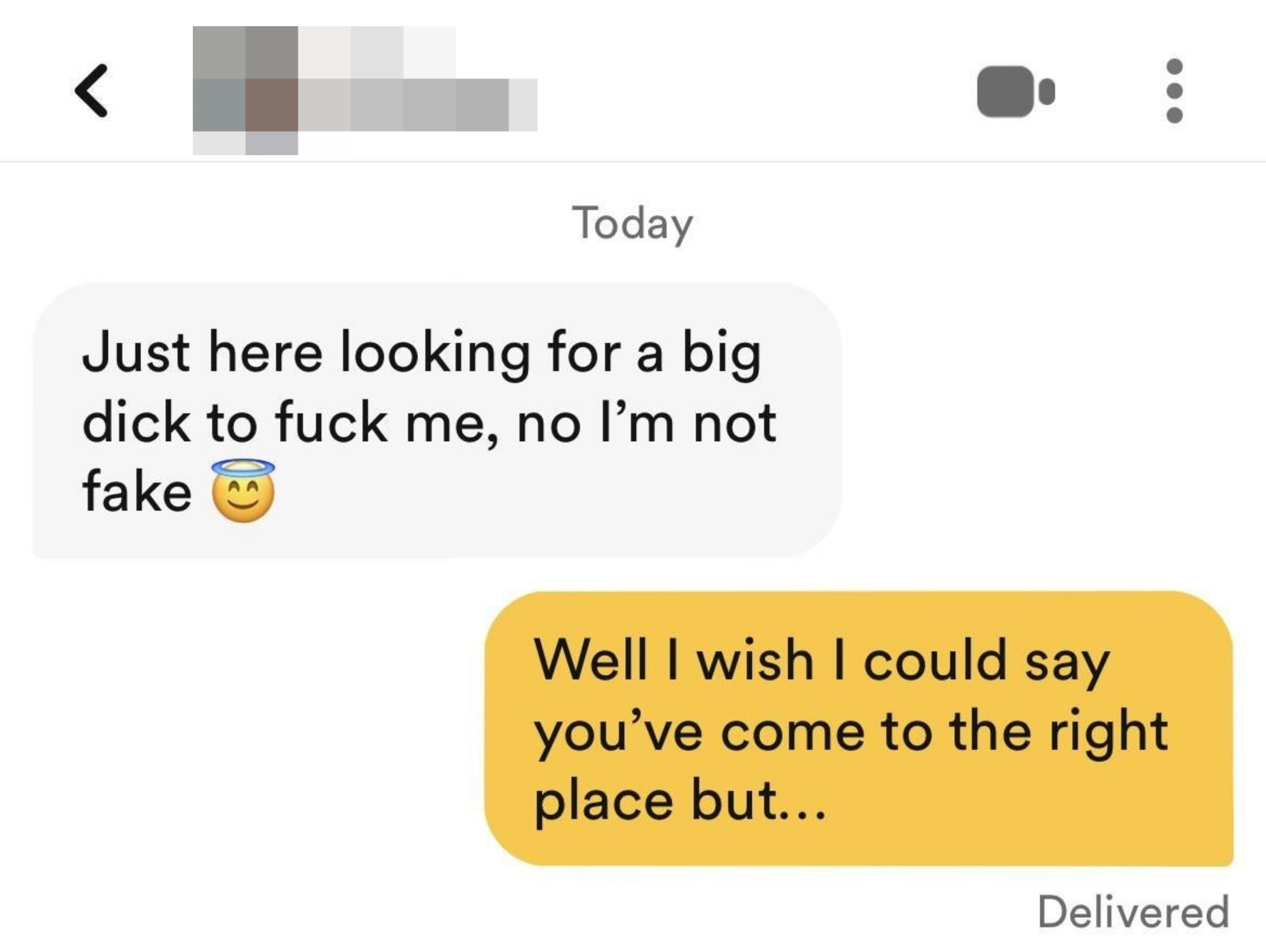 10.
She must be into high framerates.
11.
Here's a quick dating tip...actually read before you respond.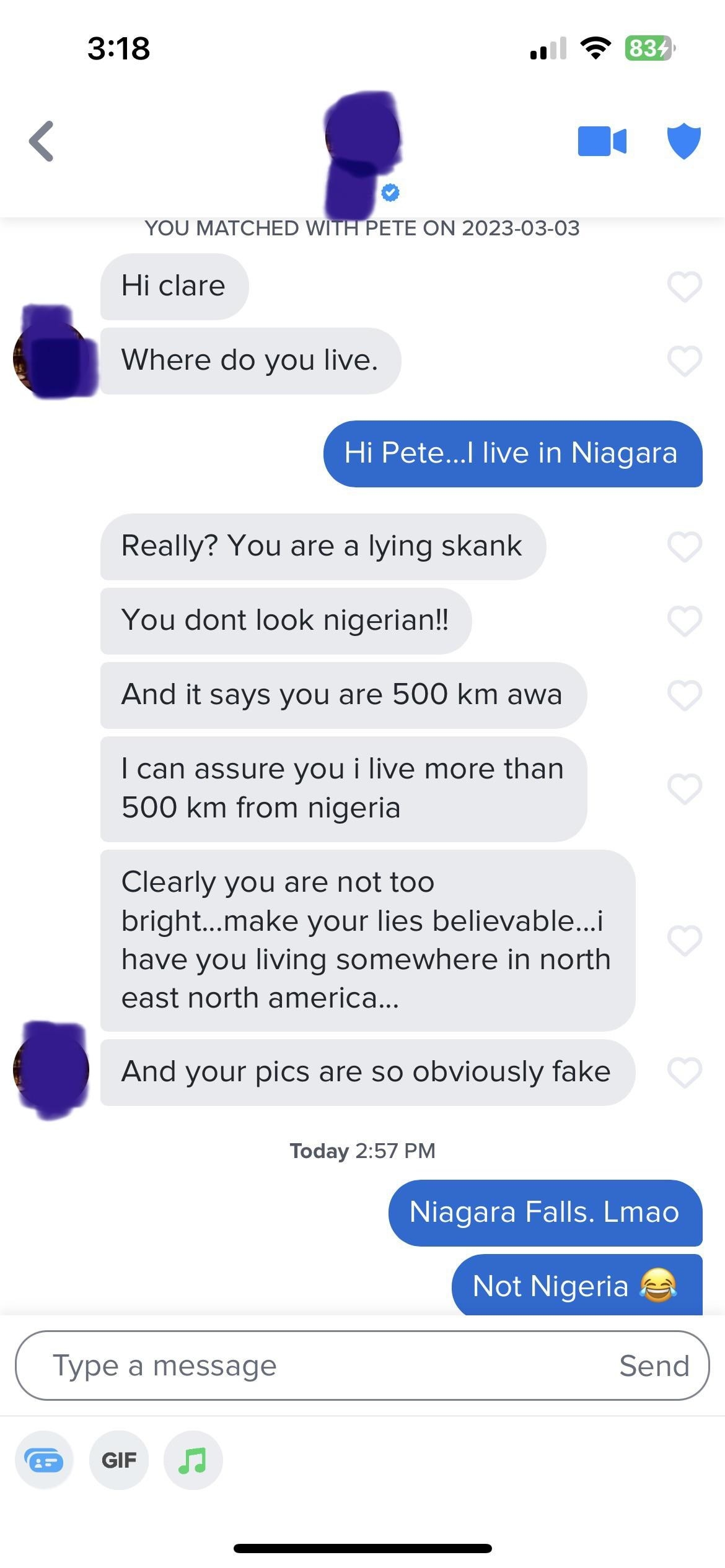 12.
Also, maybe don't nuke the whole convo if someone doesn't respond within 24 hours.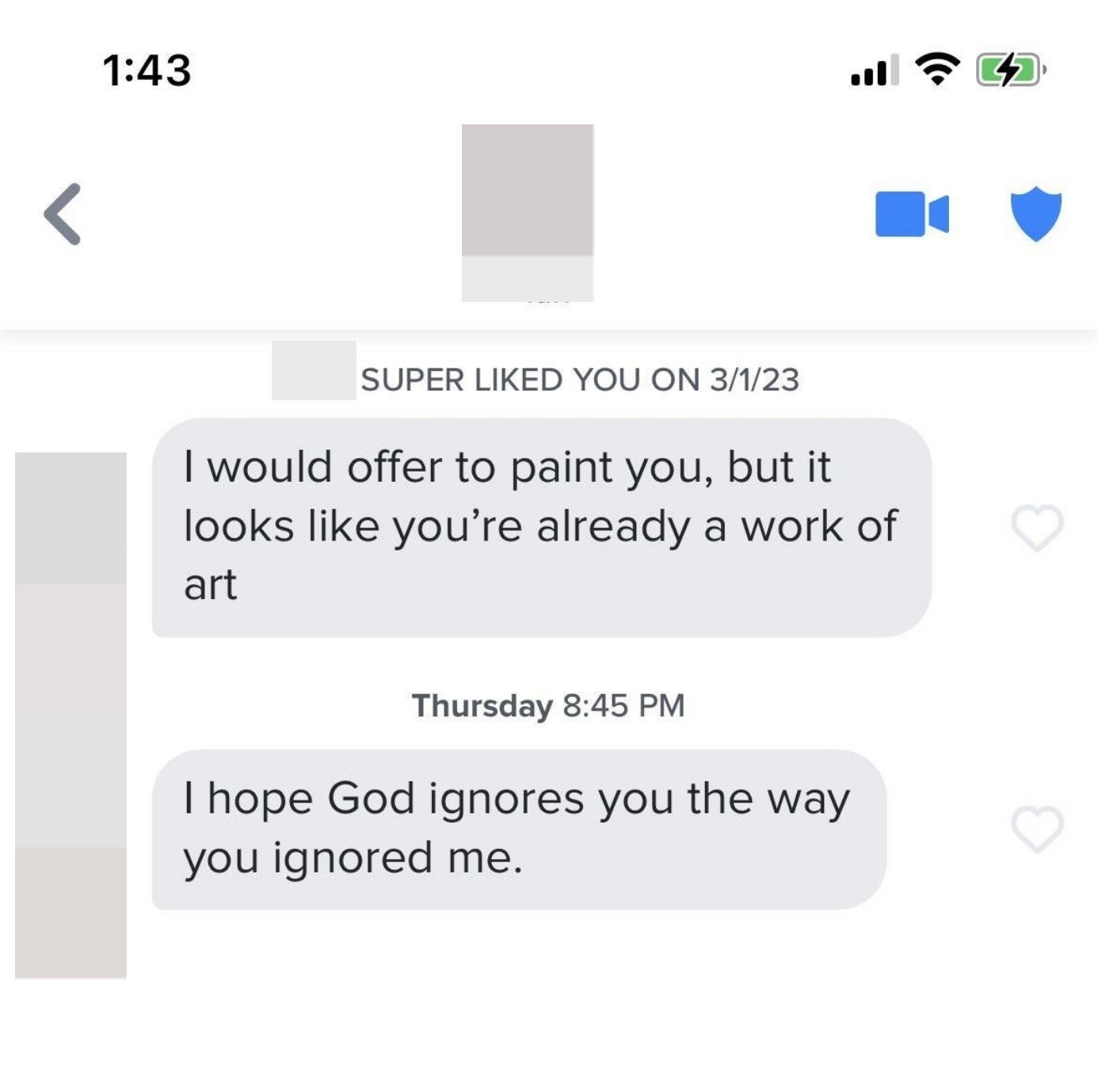 13.
To be fair, he didn't specify what KIND of would you rather.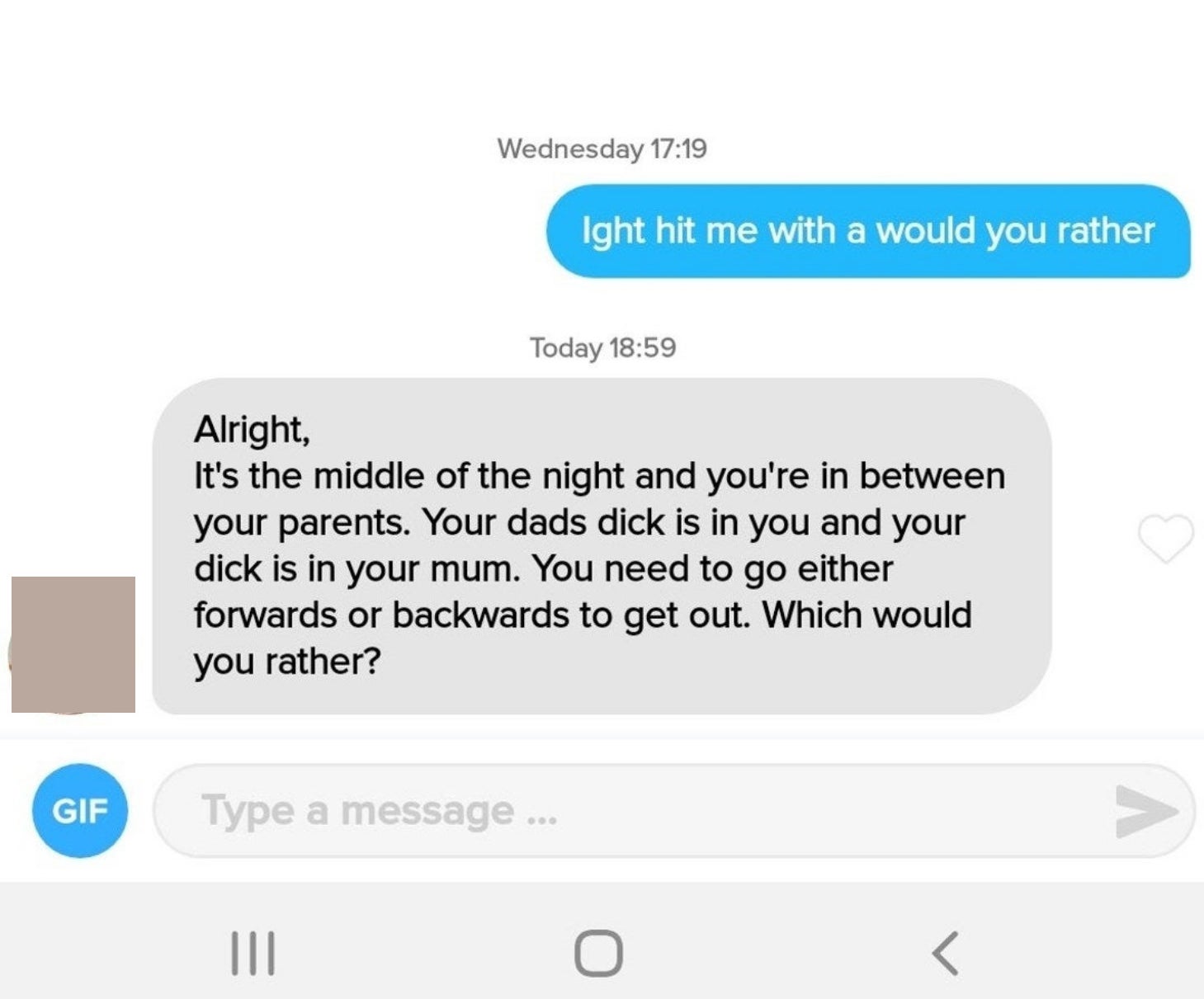 14.
Honestly, I'll date this guy and he can call me slime. We'll get married and be pronounced slime and slurm.
15.
This is the sexiest thing anyone can put in their bio.
16.
Uh, she does have a point.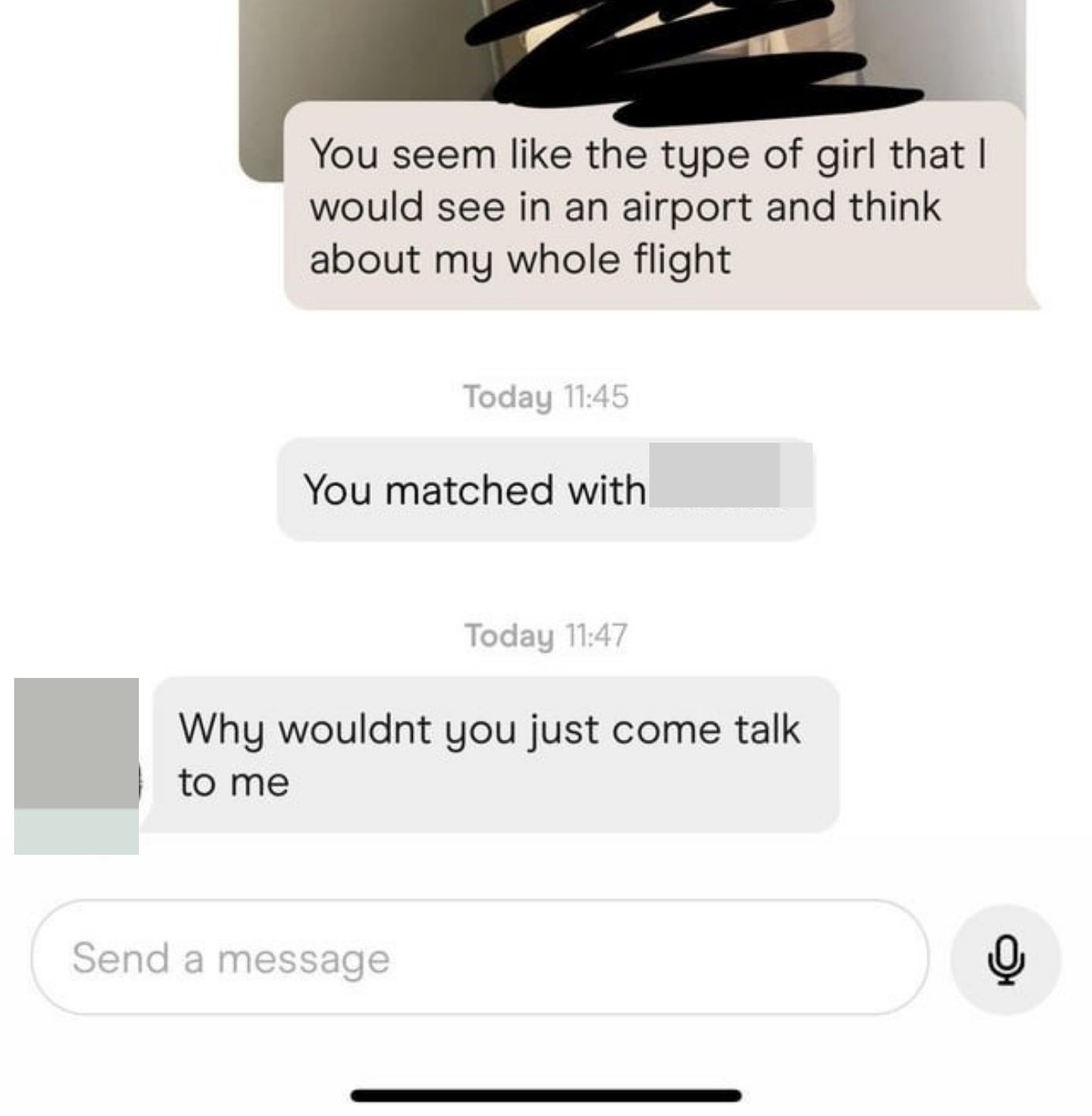 17.
Not bad considering it was off the cuff, TBH.
18.
Unstoppable!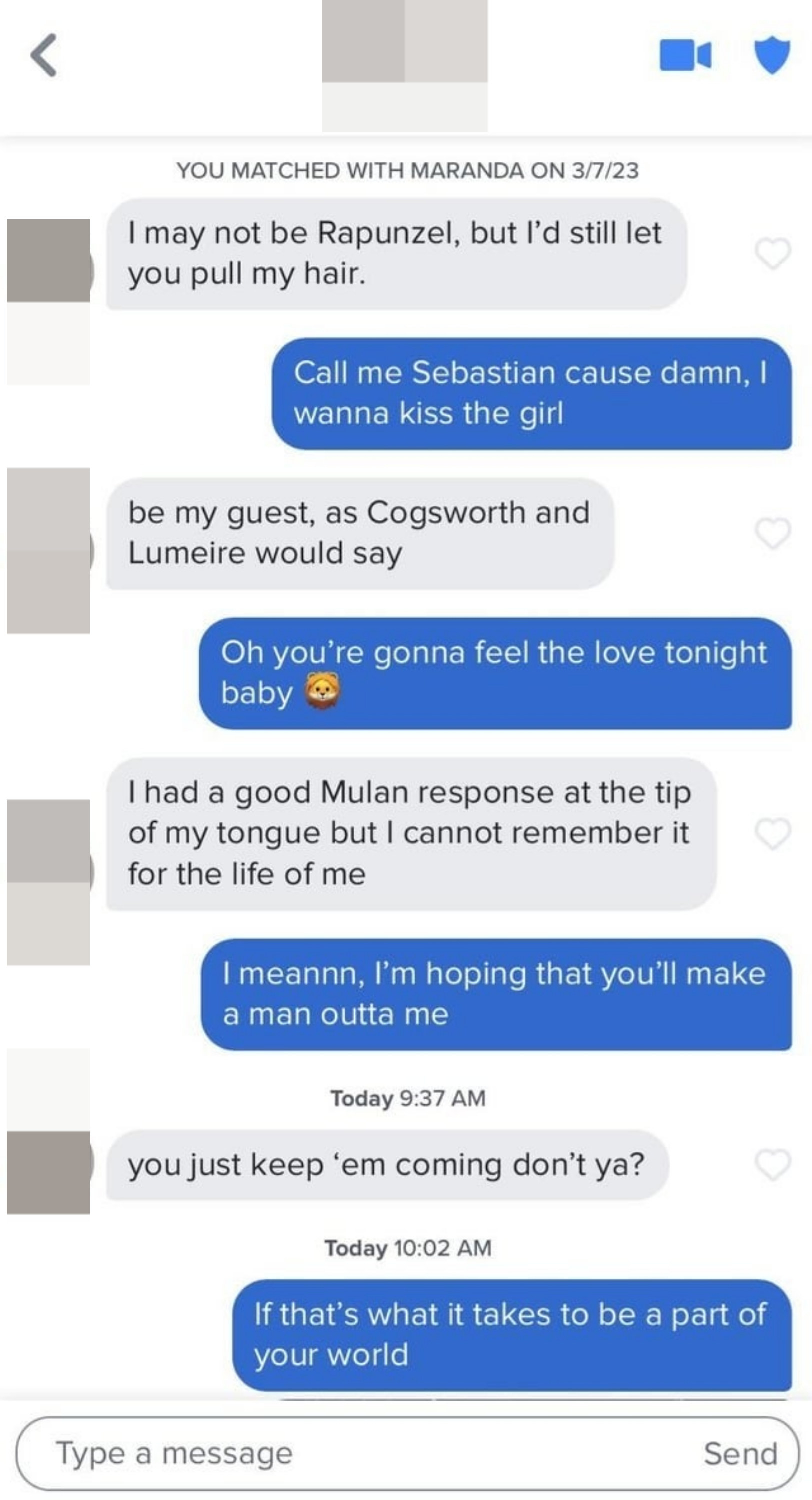 19.
Guess this one didn't work.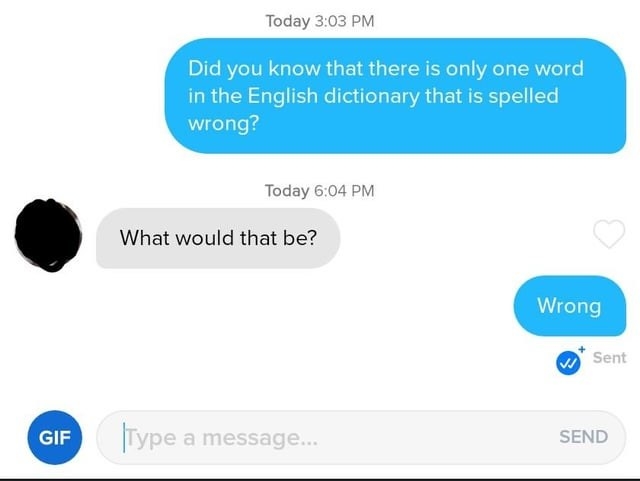 20.
Took me a second, but I got it.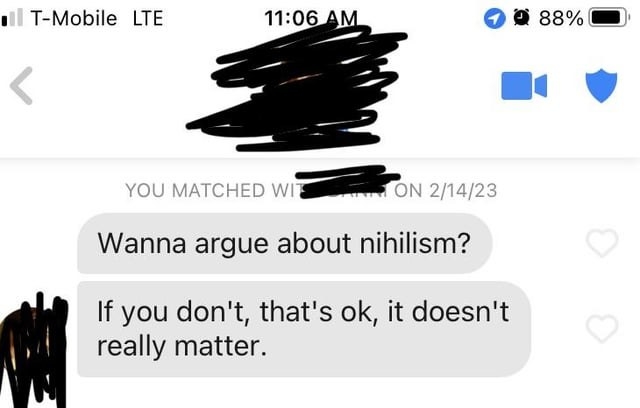 21.
And finally, when in doubt... just spam all your matches the same very important question.