Food TikTok (or "Food Tok" as I like to call it) is a literal godsend. I have been introduced to so many new recipes, and creative ways to spice up foods I already love.
That being said: I decided to try two of the biggest, most viral ramen recipes — cheesy ramen and brown sugar ramen — for myself, and then give you all my ratings. Here's how it went:
Here's what you need: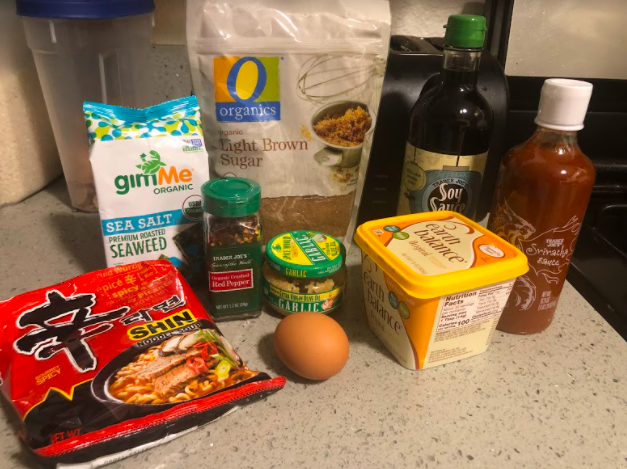 First, while your noods are boiling, melt 2 TBSP of butter in a pan with some garlic (about 3 cloves).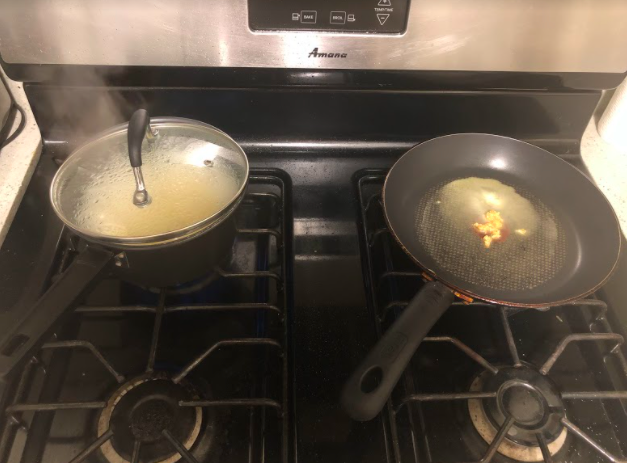 Then, add your red pepper flakes (about a teaspoon), soy sauce (as much as you want), and a spoonful of brown sugar to the pan with the butter and garlic. Here is where you can add in a few squirts of sriracha as well if you like your ramen extra spicy.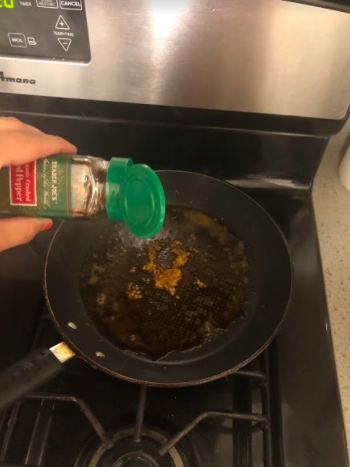 Next, add in your noods and mix it into the sauce.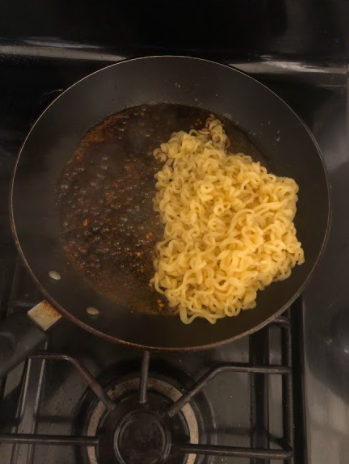 Now for the best part — crack an egg (or two if you're craving protein) and let it cook for a minute or two before mixing it into the noods.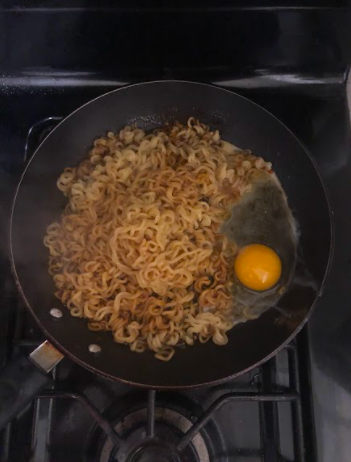 And that's it! I've seen a lot of people add seaweed sprinkles, sesame seeds, or Everything Bagel seasoning to garnish their dish as well, so I crushed up a piece of dried seaweed to add on top for extra flavor.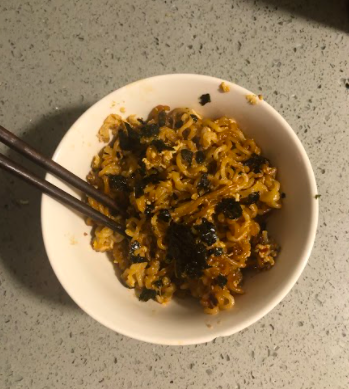 Once you pop those noods in a bowl, it's time for the taste test.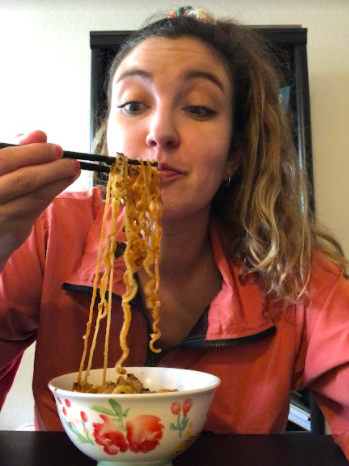 This one is super simple. You only need these five ingredients: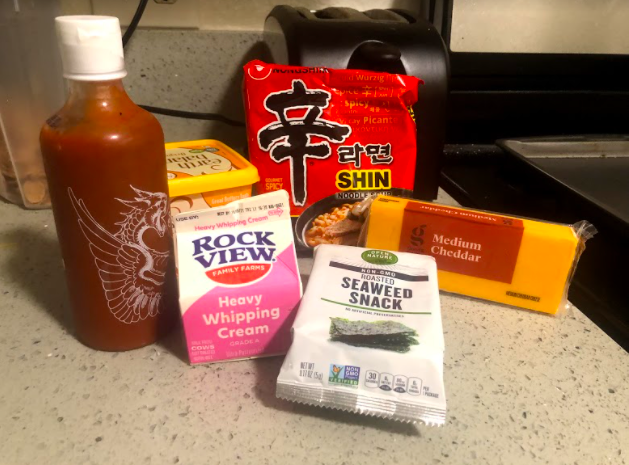 Start by melting about 1 or 2 tablespoon of butter in a pan and then add about a 1/4 cup of heavy cream.
Next, add in your cheese to the pan with the heavy cream and butter and let it melt. The viral recipe is made with 2 slices of American cheese, but since I cannot physically bring myself to purchase that cheese, I opted for regular cheddar.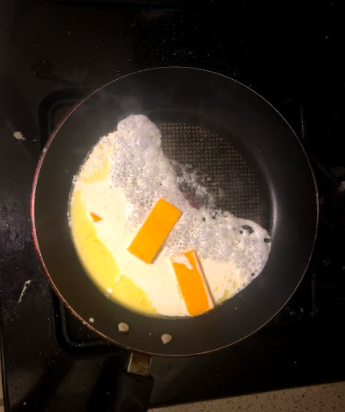 Once the cheese starts to melt, add in a few squirts of sriracha.
Here's where you get to customize a bit: The original version of this recipe is made without adding in the contents of the spice packet that comes with the ramen. I decided to go ahead and add my spice packets in, after I saw a few variations of this dish confirm it is indeed delicious.
After you've mixed those ingredients and it's all bubbling together, you can go ahead and throw in your noods.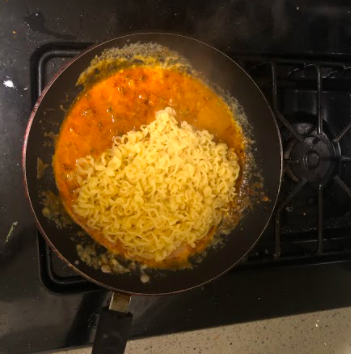 Once again, the crushed seaweed on top is an optional garnish. I just like a little extra flavor.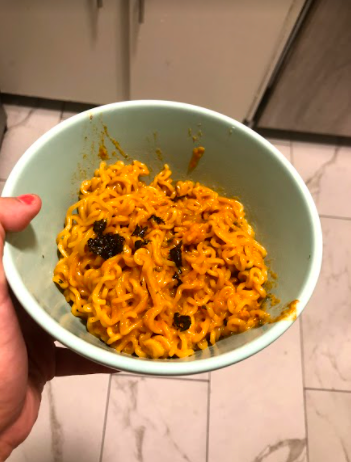 And the moment of truth...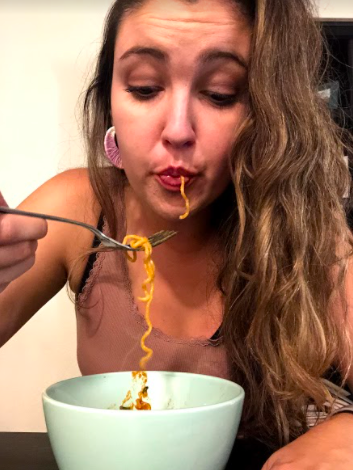 OK, can confirm — it's a solid 8/10. Probably would have been a 10/10, but I added a bit too much sriracha.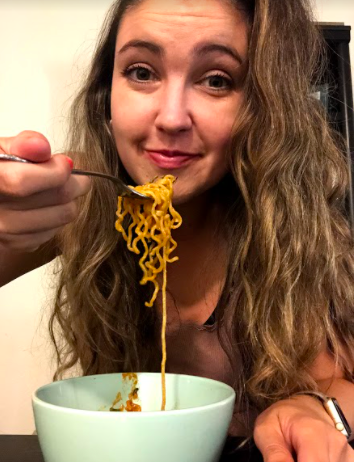 Have you tried any viral ramen dishes? Let me know in the comments below which one I should try next!