This Salmon And Rice Recipe Went Viral On TikTok, So I Tried It, And Without A Doubt, It Slaps
Can confirm: it's bussin'.
After watching everyone and their mom re-create the recipe, I had to try it out for myself.
Whenever Emily makes her dish, she uses leftover salmon from the night before. Since I didn't have any, I quickly pan roasted some salmon with garlic, soy sauce, ginger, and spiced honey.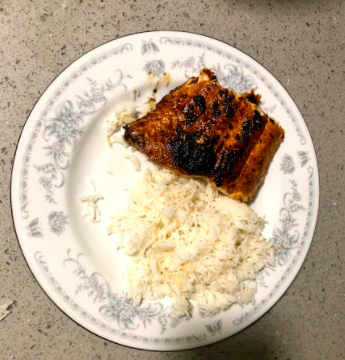 If this were actually leftovers, I'd obviously want to heat them up. Emily always uses an ice cube trick to heat her salmon and rice where she places an ice cube in the middle of her rice, and then covers it with parchment paper (or a paper towel) before placing in the microwave. This helps the rice to stay moist.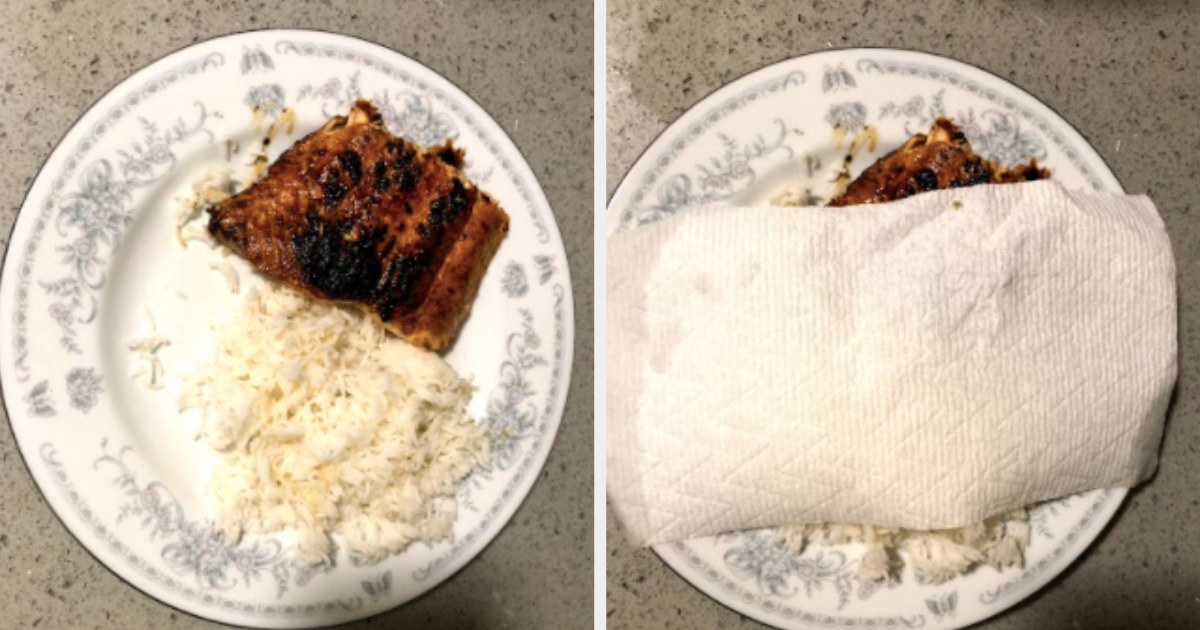 You then take your plate out of the microwave and use a fork to shred the salmon while mixing it into the rice.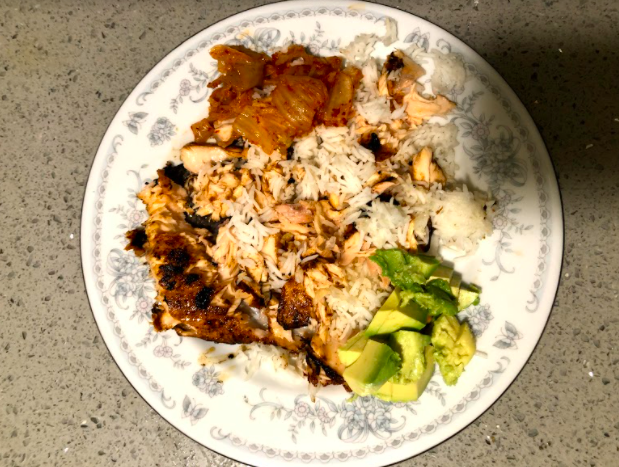 And then you start to add your toppings: sliced avocado, kimchi, soy sauce, kewpie mayo (or Yum Yum sauce), and sriracha.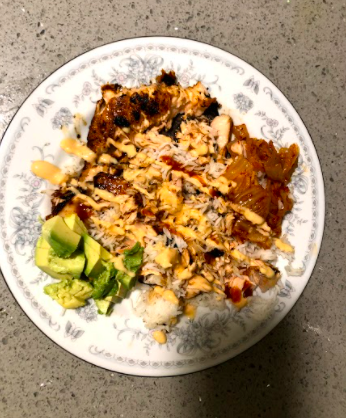 Now, if you really want to complete the Emily Mariko simulation, you grab a piece of dried seaweed and use your chopsticks to pinch the rice/salmon mixture into the seaweed as you pick it up.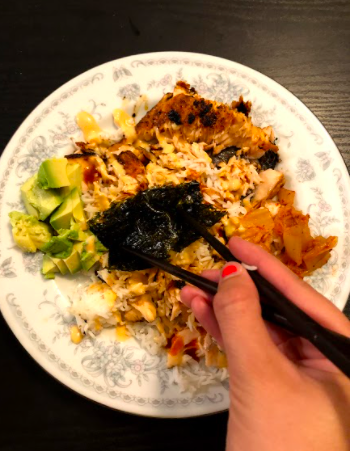 Now, it's time for the best part: eating it.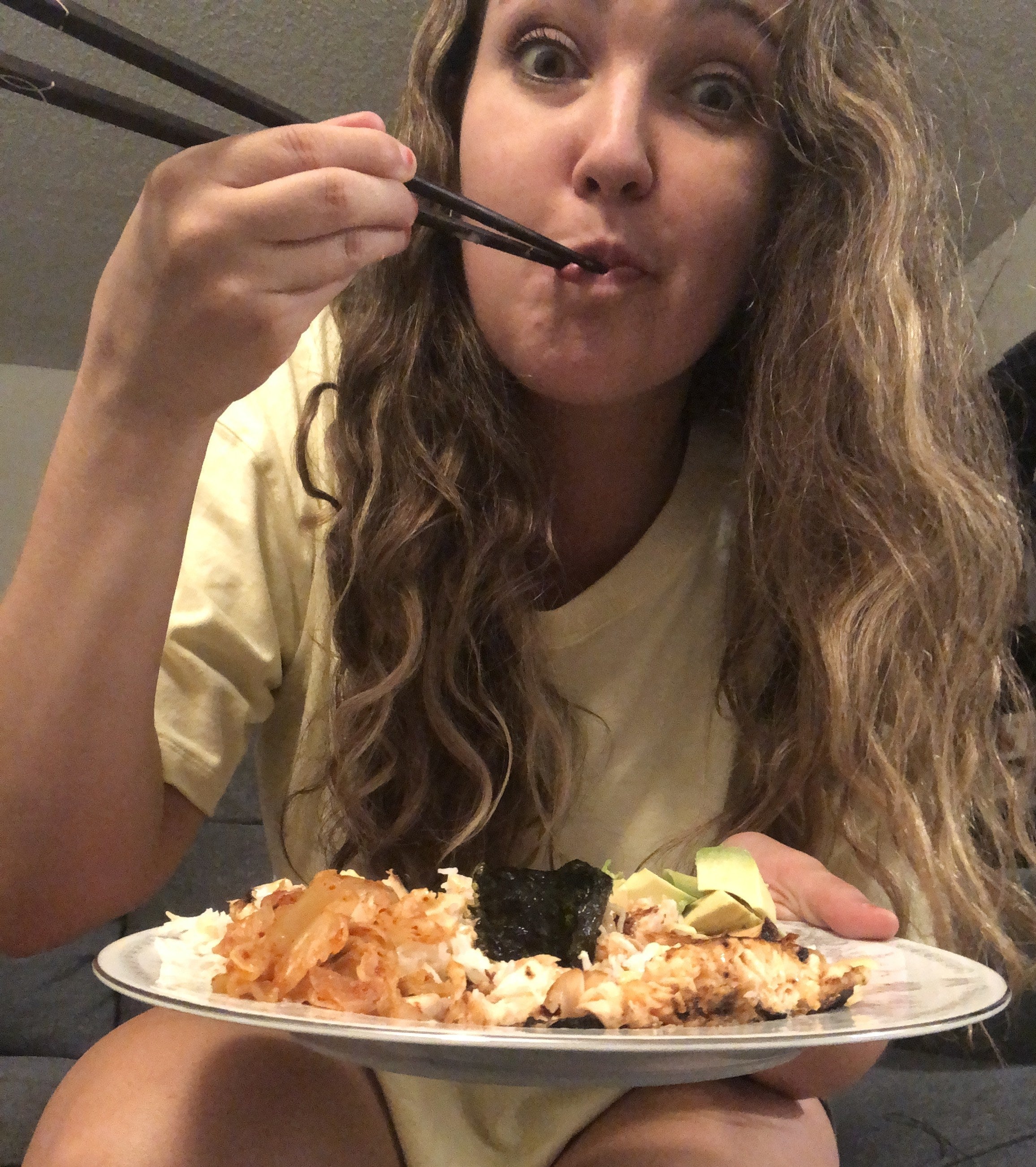 Haters will say this is nothing but a glorified disassembled sushi bowl, and while that might be true, it's still ingenious to make the most out of a leftover meal.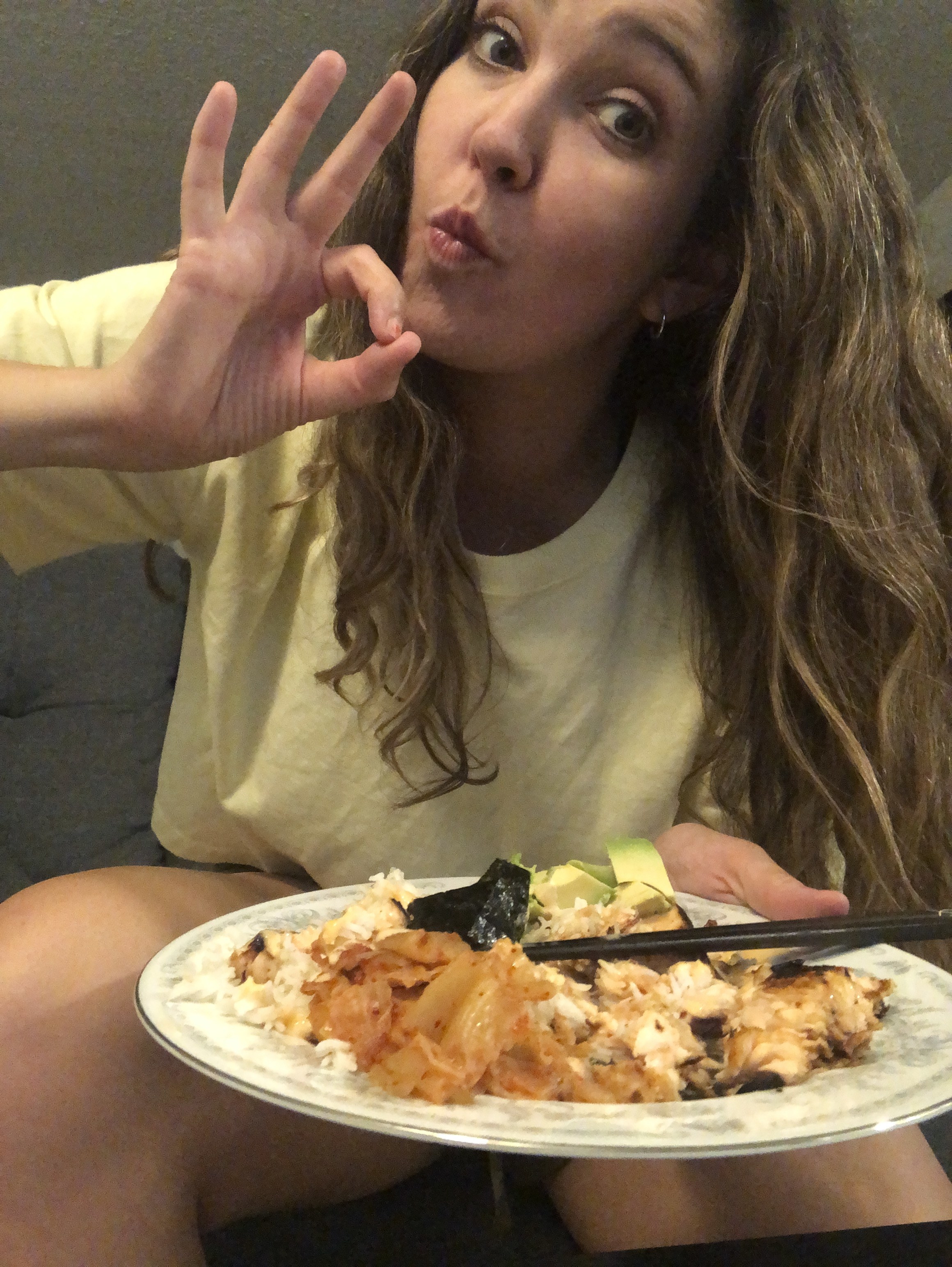 We can all thank Emily Mariko for getting half of the population of TikTok to rush out and buy seaweed snacks.