Let's be real, the equine sports are one of the events that is truly carrying the Olympics.
Leave it to these ultra fit horses to dance better than most humans.
But this year, I think one question has stood out in all of our minds: How do the equestrian teams' horses actually get to the Olympic Games?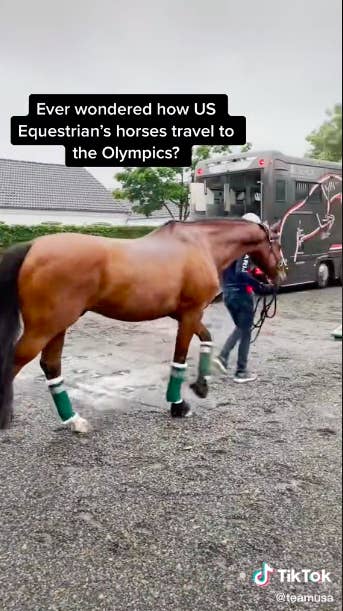 Well, as a resident horse-girl, I felt it was my duty to investigate.
Turns out, the horses travel by plane, but not just any plane — Air Horse One. AIR. HORSE. ONE.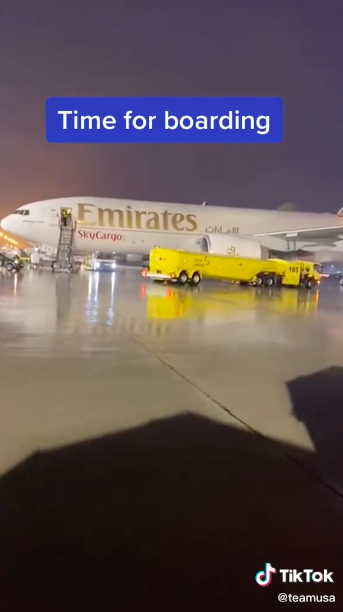 IDK about you — but "Air Horse One" is like the most brilliantly, appropriately named method of transportation I've ever heard of in my life.
And these horses aren't flying economy, oh no. They are treated to a first-class ride. There's in-flight meals, on-call vets to monitor the horses health and safety, a groom team, mild tranquilizers to calm their preflight jitters, and some horses even wear compression blankets.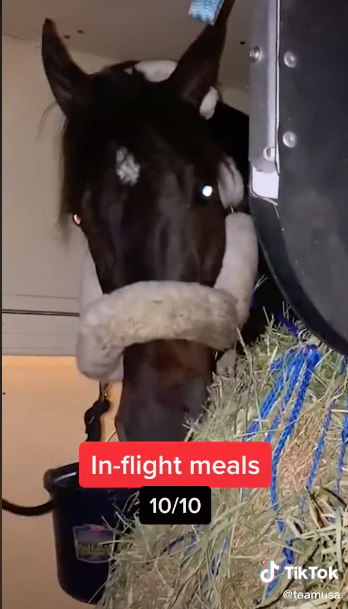 The whole process is thoroughly fascinating, honestly. First, the horses have to board a bus that takes them to the airport...
...where they are then loaded into cargo transports...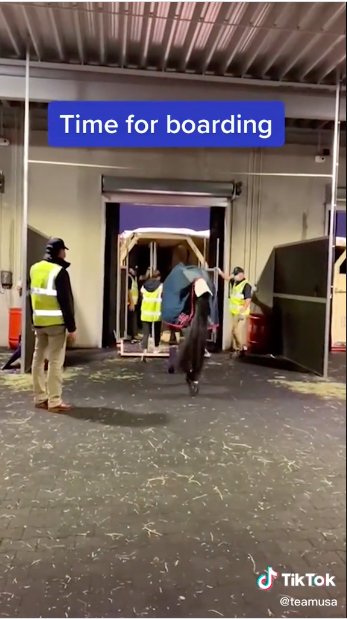 And an electric lift then loads the cargo transports with the horses onto the plane.
And yes, technically not every horse-carrying plane is labeled "Air Horse One," but the general point still stands.
The horse-girl inside of me will be screaming about this for a while.