Hi, hello. If you, too, are single and struggling, you might be entitled to financial compensation.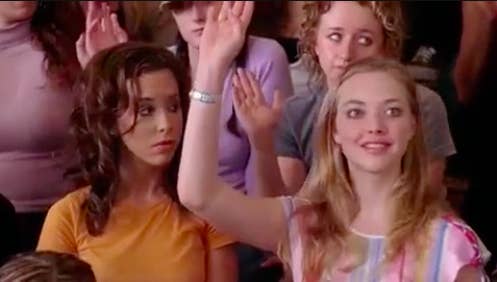 JK. But we can at least bond over our shared dating app trauma.
I recently moved to LA and was bright-eyed and naive in thinking that moving from one city on the East Coast (DC) to a larger city (LA) would mean a better dating pool.
So, as my own form of therapy and to hopefully provide comfort to others who are struggling on dating apps, here's a ranking of the best and worst pickup lines I've received from boys on Tinder.
23.
The overly intimate greeting:
22.
The unintelligible opener:
21.
The problematic one-liner:
20.
Come again?
19.
The "let's gets down to business":
18.
The wanna be relatable type:

17.
I...
16.
Not quite sure what this means...

15.
The flirty, but serious:
14.
The straight facts:
13.
The red flag:
12.
The "I'm so quirky and random" opener:
11.
The conversationalist:
10.
The straightforward conversationalist:
9.
The "tries to be sexy":

8.
The innocent fun:

7.
The serious romantic:
6.
The booty boi:
5.
The type that forces you to engage:
4.
The personality complimenter:

3.
The witty banter:

2.
Just an excellent pickup line, tbh:
1.
And finally, the spot-on hype man:
What are some of the best or worst pickup lines you've received? Let me know in the comments below so we can all cry through our tears!