17 Acts Of Kindness By Total Strangers Who Expected Nothing In Return
Humanity isn't half bad after all.
2.
This man didn't have to take his telescope to the Walmart parking lot, but he did.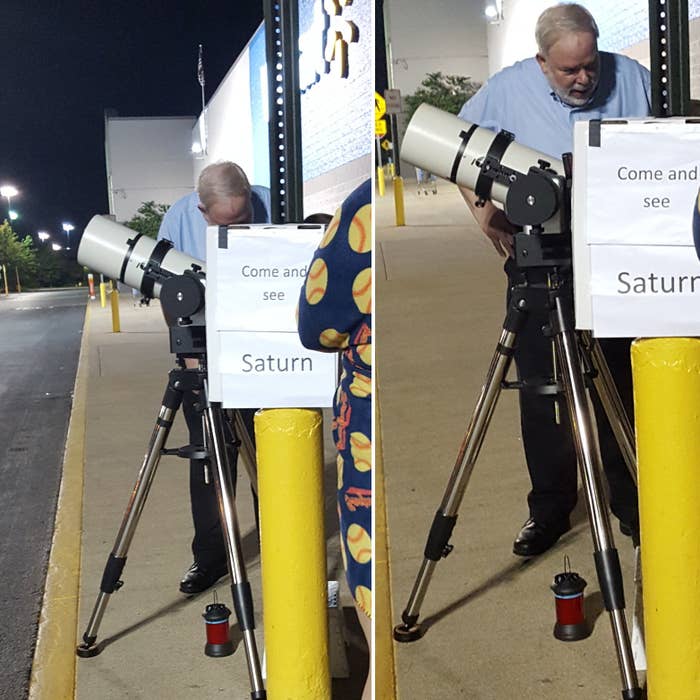 3.
This neighbor could've stayed inside where it was warm and dry, but they didn't do that.
4.
This person could've saved their money, but instead they bought coffee for a stranger.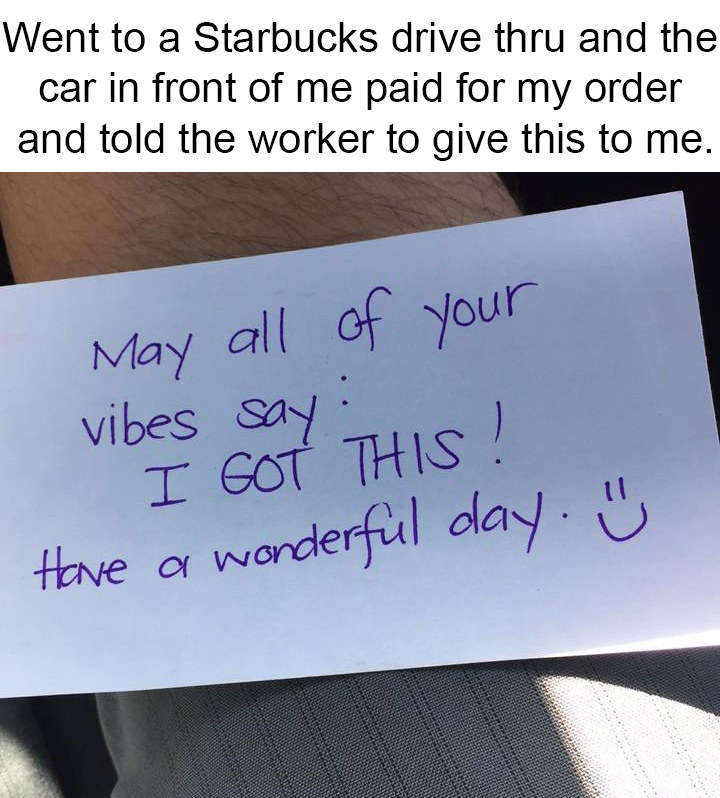 5.
This person had every opportunity to just watch the concert with no regard for anyone else, but instead they moved.
6.
This guy could've stayed home that day, but guess what? HE DIDN'T.
7.
These pizza shop employees could've saved their time AND their ink, but they decided not to.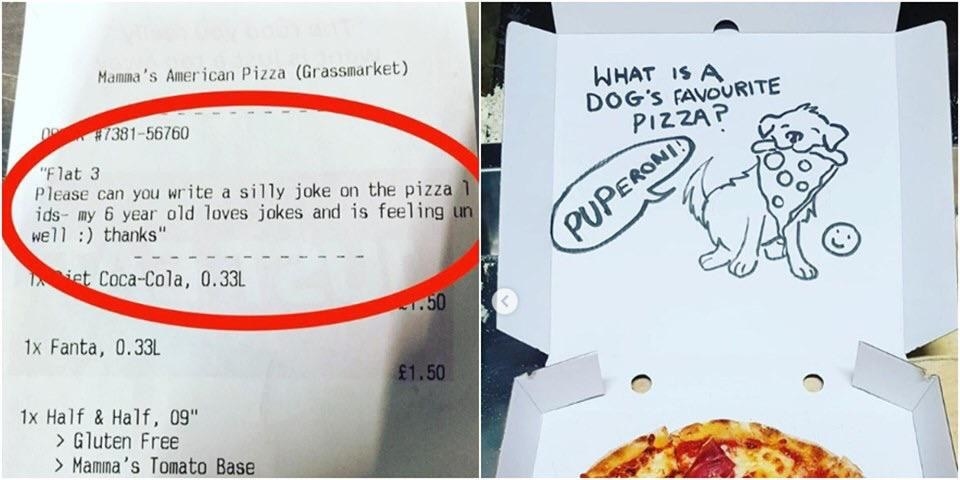 8.
Every single one of these people could've stayed in their cars and minded their own business, but instead they decided to lend a hand.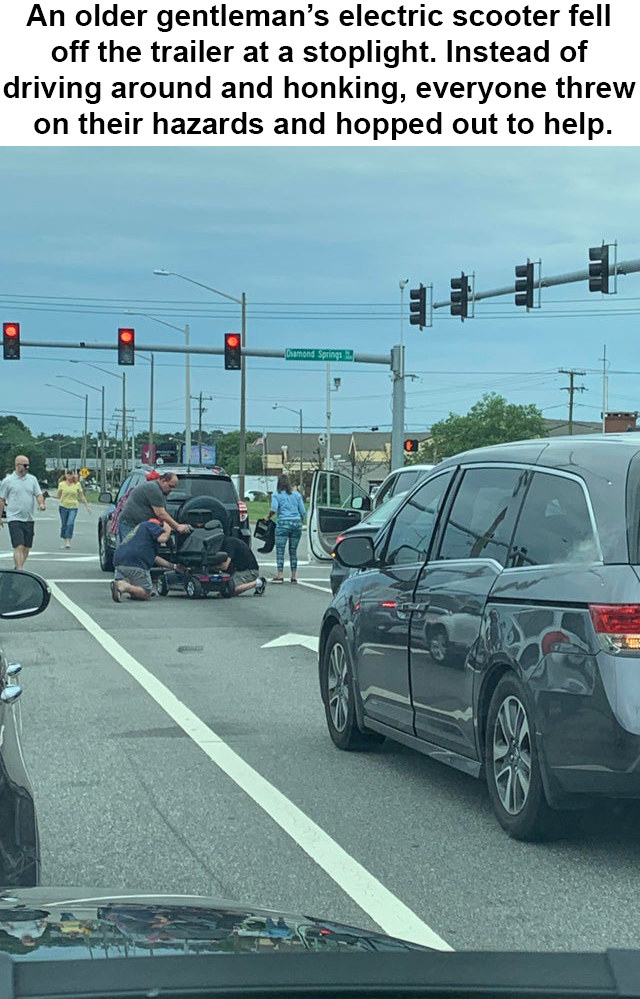 9.
This person didn't need to hand out cold drinks to construction workers, but that didn't stop them from doing it anyway.
10.
This unbelievably kind stranger could've taken the money. Guess what they did instead?

12.
And Michael? No one was forcing him to be this compassionate to a stranger in need.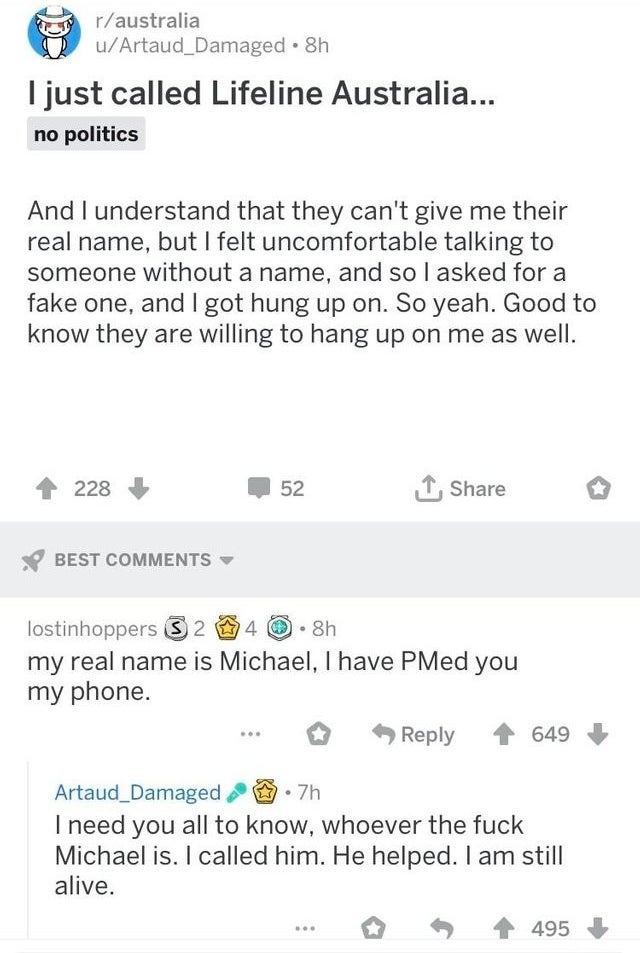 13.
This woman was under no obligation whatsoever to be so generous with her money. But generous she was!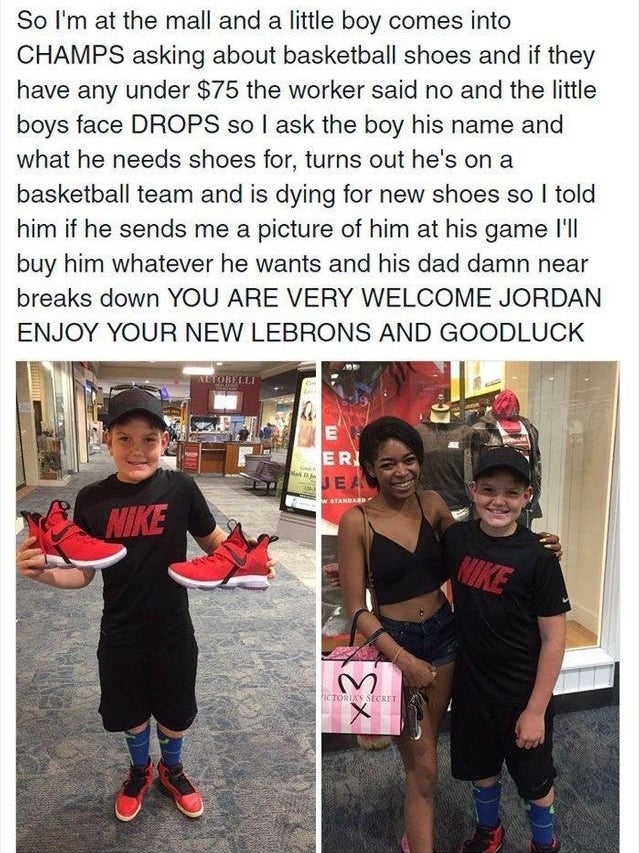 15.
This rowing team could've saved their energy. They, of course, did not.
16.
This person could have at least asked for a reward. But nope, they didn't do that.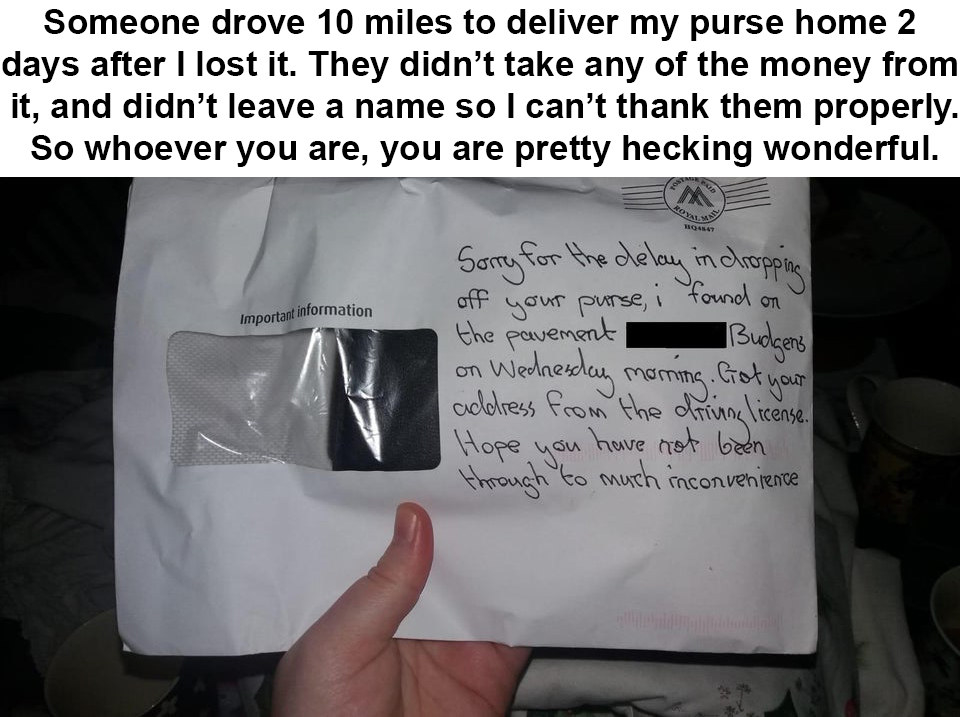 17.
And guess what? Yes, that's right. You guessed correctly: This man didn't need to help someone he doesn't even know tie their tie, but he did anyway.