17 Awesome Details That Will Make You Appreciate "Jurassic Park" Even More
"Life, uh, uh, finds a way."
1.
Dennis Nedry's wardrobe throughout Jurassic Park was an homage to The Goonies. Spielberg, who directed Jurassic Park, wrote the screenplay for The Goonies, and both films were produced by Kathleen Kennedy.
2.
Speaking of Spielberg shouting out his own movies, Nedry is watching Jaws on one of his computers.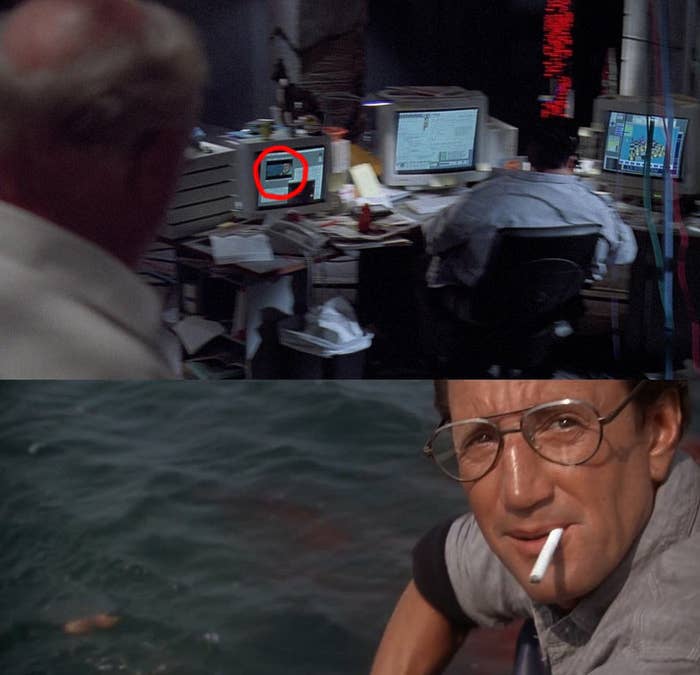 4.
Oh and when Nedry screams "Dodgson, we've got Dodgson here," it's because he's recording their conversation to make sure he pays what he promises.
5.
One last thing about Lewis Dodgson: He asks Nedry not to use his real name — a nod to a famous writer who wrote under a pseudonym named Charles Dodgson, better known as Lewis Carroll.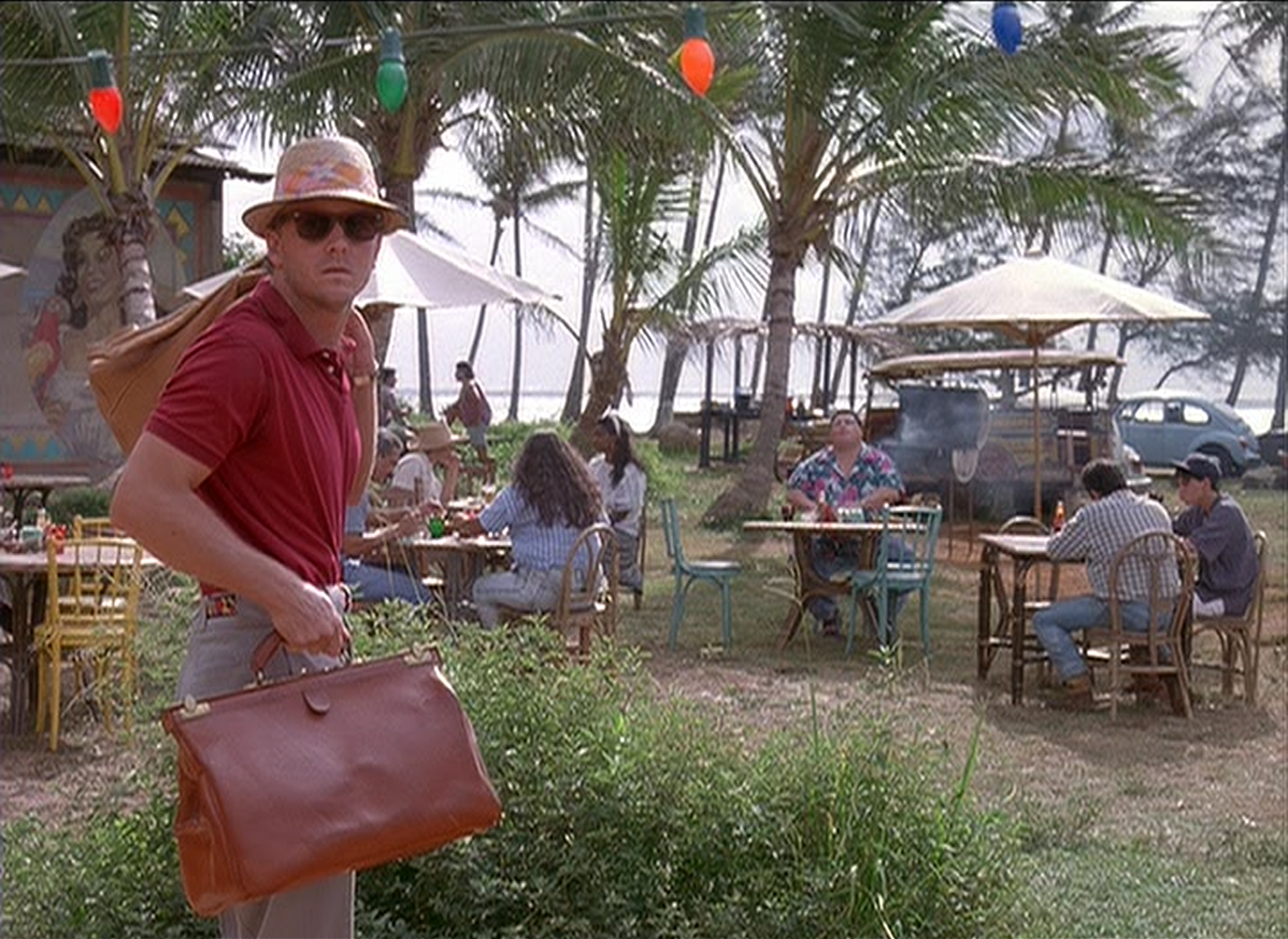 7.
Tim idolizes Dr. Alan Grant. He even dresses like him.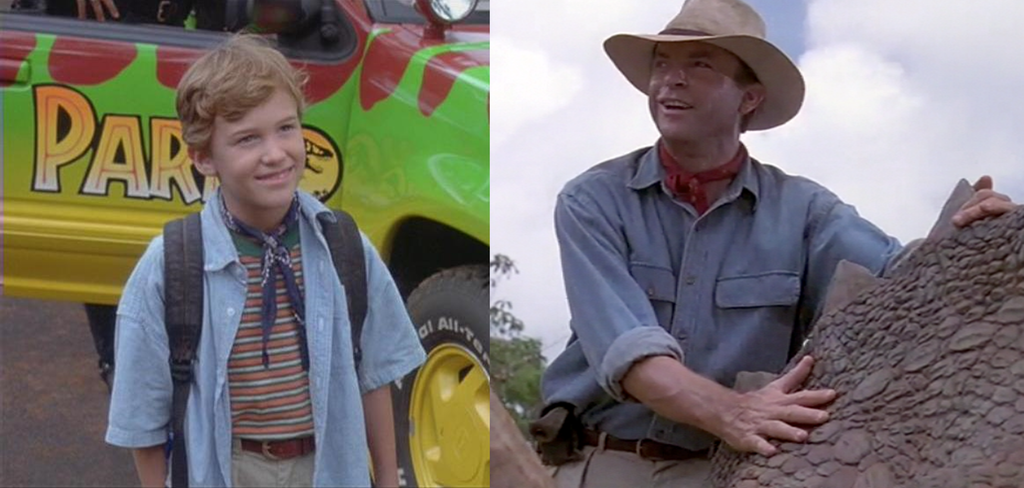 8.
During the helicopter ride into Jurassic Park, Dr. Grant's seatbelt won't buckle because it has two "female" ends, but he makes it work by tying it. It's later revealed that the cloning was done using only female dinosaurs.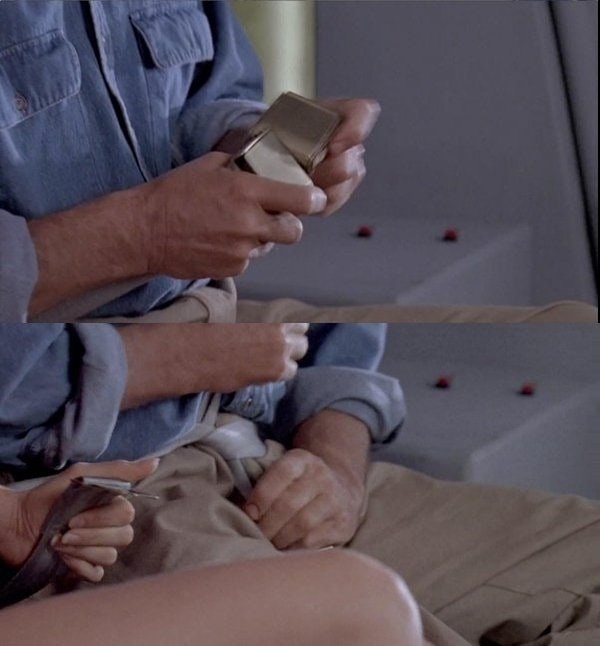 9.
That faulty seatbelt is also notable because John Hammond claims he "spared no expense" a whopping five times throughout the film when boasting about the park...
10.
...which is interesting considering his head programmer is underpaid and overworked...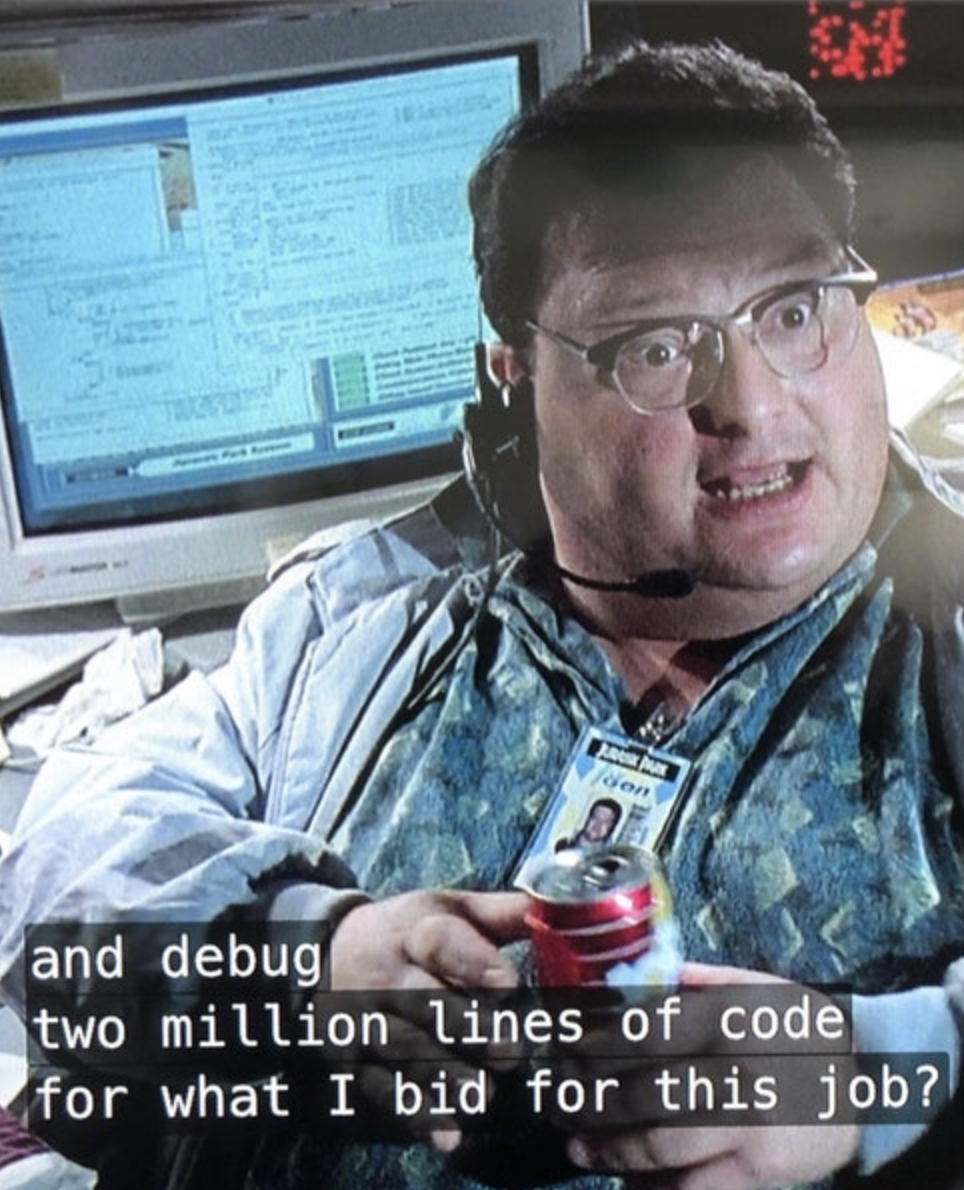 11.
...and he rejects basic safety protocols because they "slow things down"...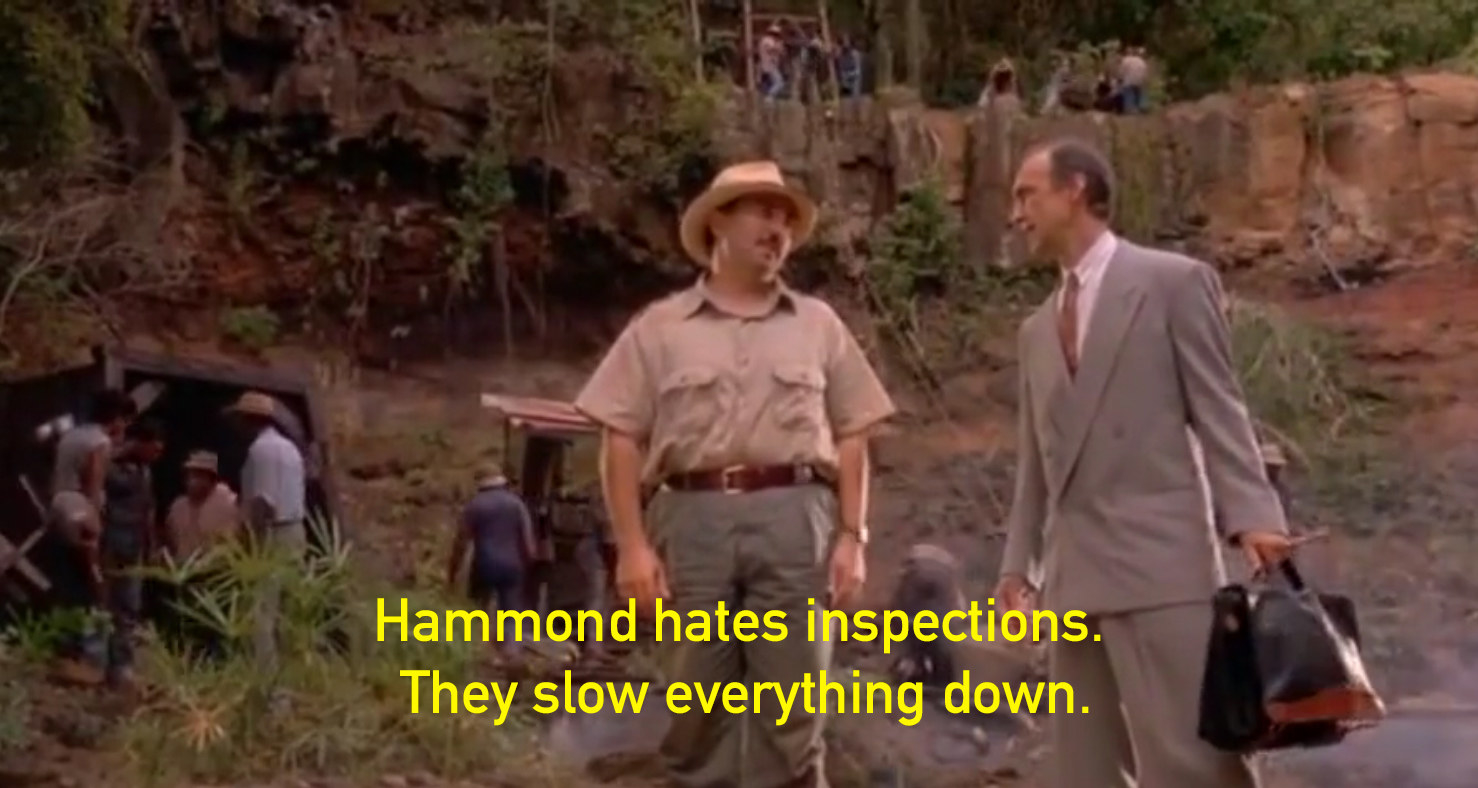 12.
Suddenly, the way these bathroom walls collapse makes a lot of sense. In reality, he spared every expense.
13.
When Gennaro is running for that toilet, he passes a sign that reads "NO! Feeding, Flash Photography, Yelling" — in the moments leading up to the T-Rex attack, they do all of these things.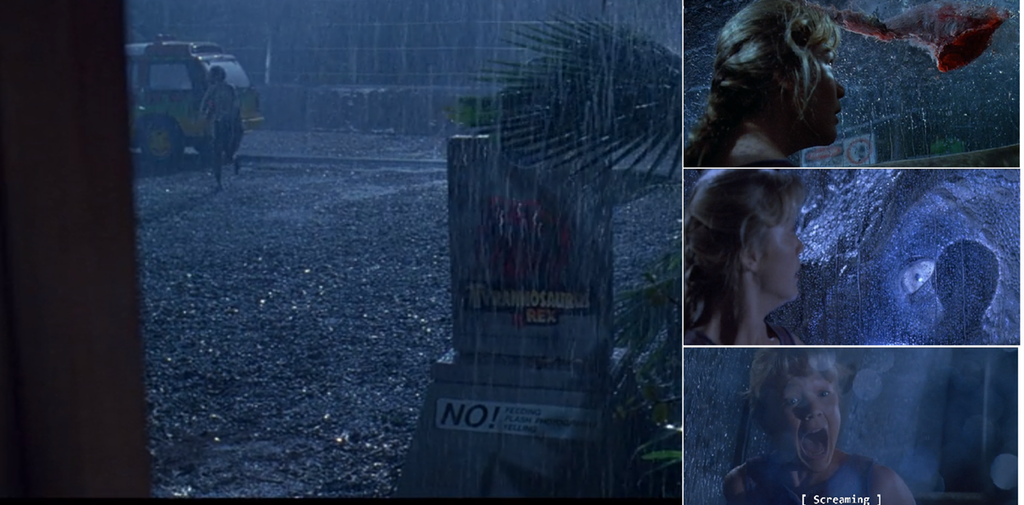 14.
According to CineFix, the iconic water glass scene was done by running a guitar string from underneath the cup through the car and down to the ground. They then had someone lying under the car and plucking the string to make the water ripple.
15.
Near the end, when Dr. Grant and company are hiding in the air ducts, a dinosaur DNA sequence is projected onto the velociraptor.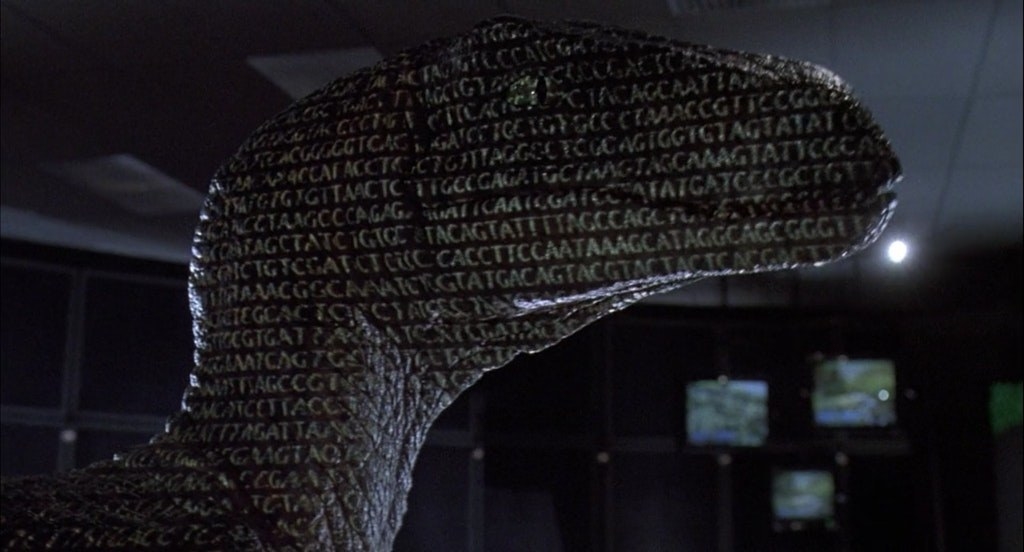 16.
And during this particular shot, Lex's stunt double accidentally looks up — she wasn't supposed to. They corrected this in post production by superimposing Ariana Richards's face over the stunt double's.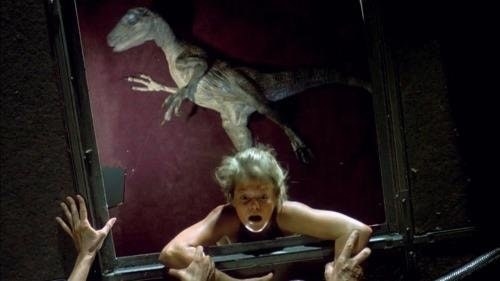 17.
Hurricane Iniki, which struck Hawaii as they were filming, destroyed all the sets and prevented Samuel L. Jackson from flying to Hawaii to film his character's death — hence, no on-screen death for John Arnold.