Hello! I'm Andrew W.K...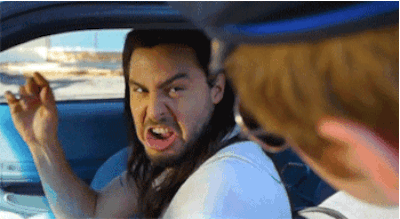 1.
The Raddest Minecraft Snow Golem Halloween Costume ever!
2.
Make A Cool Projector With Your Phone!
3.
Light Up Shoes LED Style
Everyone loves light up shoes! I had a killer pair of white, black and orange ones that I rocked everywhere. Did you know you could make them at home? And with just an old pair of shoes? Alright Reckers, let's light up our feet!
What you need:
• Sweet pair of shoes
• A few feet of LED Light Strips with adhesive backing
• 2 9 volt batteries
• 2 battery connectors
• 2 connector cables with an on/off switch
• 2 scraps of fabric
• A needle and thread
Happy Recking!
4.
Let's Rocket!
5.
No Sleep Til Drumming
Obviously my favorite project of all time, Turning ANYTHING into a musical instrument! A drum kit can be made out of a few things that you can pull together pretty easy and quickly so you can spend the rest of your day partying hard!
What you'll need:
• A trash can
• 3 Buckets (any size)
• A cardboard box
• A metal Paint Tray
• A chain
• 2 Drumsticks
• And A LOT of clear packing tape!
Tweet me your drum kit pics! @AndrewWk
Keep It tuned to Maker's Cartoonium for more! Your friend, Andrew W.K.