Thanksgiving is right around the corner...
which means it's TURDUCKEN time!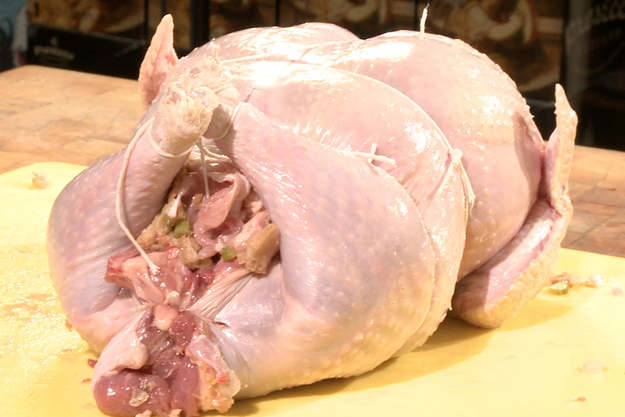 You'll need...
1 turkey (16-18 lbs)
1 chicken (around 4 lbs)
4 boneless duck breasts (around 2 lbs total)
Stuffing (around 4 lbs of your favorite recipe)
Butcher's twine
A sharp knife
A trussing needle (like this one)
Here's how to do it...
Step 1: Debone the turkey.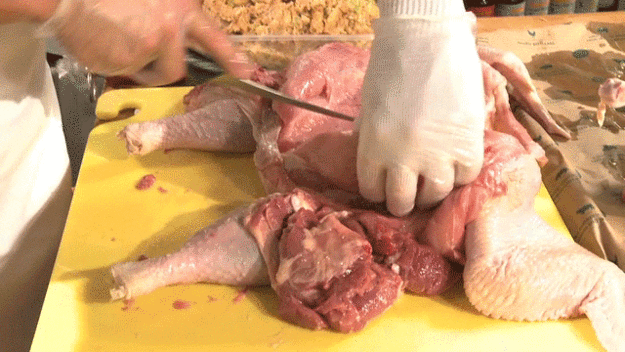 Step 2: Layer in some stuffing.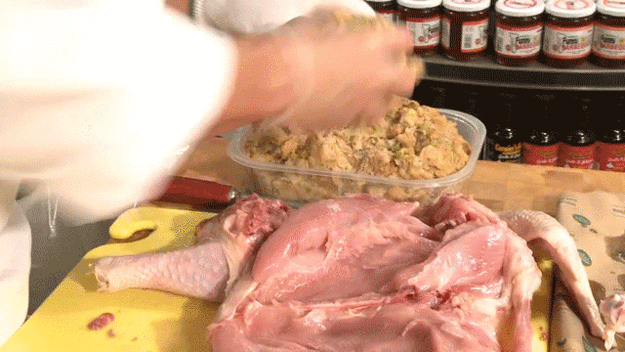 Step 10: Roast.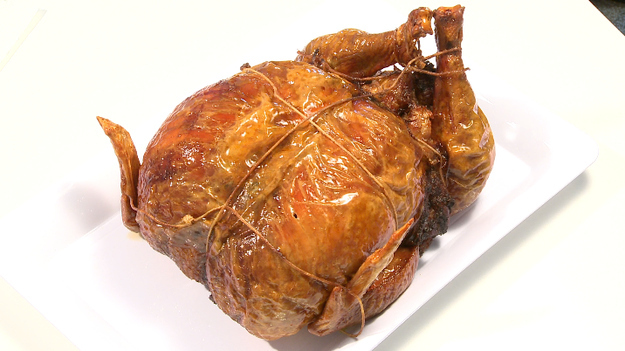 Step 11: DESTROY.