On October 22, Hindus all over India were celebrating Dussehra.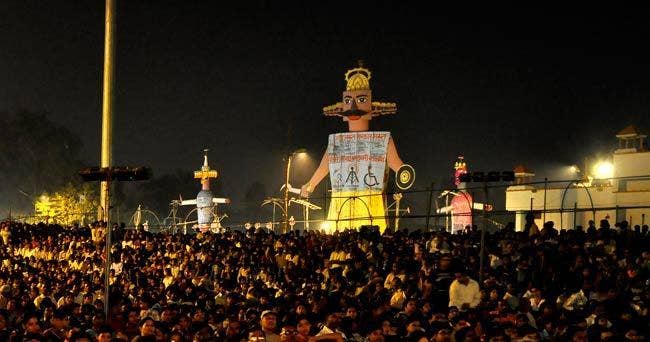 But as many people soon noticed, Siri, Apple's little helper got confused with Indian holidays and their accompanying greetings.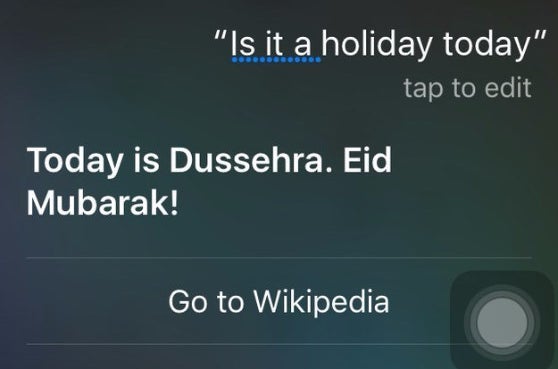 "Eid Mubarak" is a greeting used by Muslims during the festival of Eid.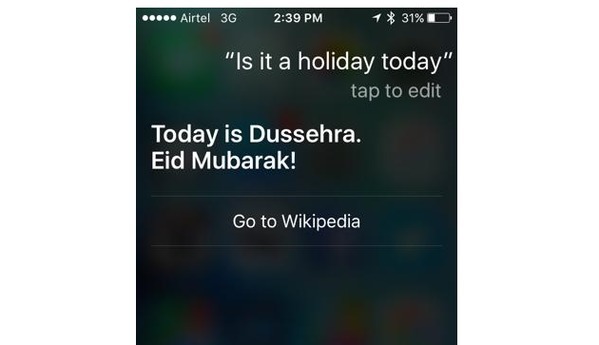 And well, a lot of people had questions about Siri's behaviour.
Siri seems to have gotten her facts straight, and now replies with this:
C'mon Siri.