1.
When she casually accepted this award for Best Entertainer of the Year at the IIFA Awards, from Frank Underwood himself. 2.
Then threw caution to the wind and a lungi to her bottom half, and got him to "Lungi Dance" with her. 3.
Aaaand then gave a mesmerising performance of her own. (You know someone's legit when this is how happy JOHN EFFING TRAVOLTA looks while watching them dance.)
4.
Moving on. Remember when she played tennis with one of the best tennis players in the world, like it was NBD?
5.
Seriously. Federer couldn't even get this demigoddess to break a sweat. 6.
When she was – unsurprisingly because omfg look at her – on a list of the most searched celebrities of 2014 in India. 7.
When her film Happy New Year became the fourth highest grossing Bollywood movie ever. 8.
And when she punctuated her box-office chart topper with a quirky, English language, smaller scale production, thereby slaying every game that exists. 10.
And the whole Indian internet applauded her stand. Nearly 7,000 people called out the Times Of India with Deepika Padukone.
11.
When she had to double fist accolades, but didn't forget to thank the people who contributed to her success.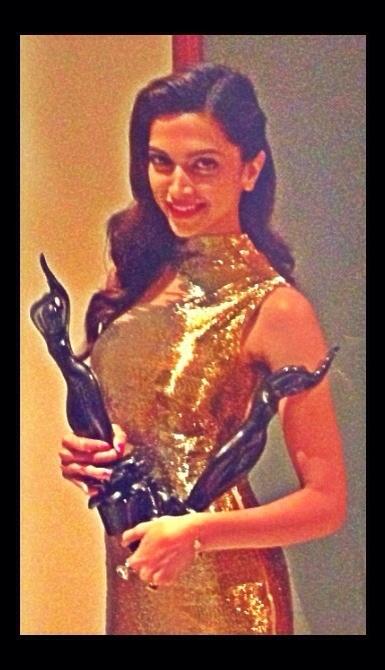 12.
When she was the honorary guest of UEFA's Champions League finals between Real Madrid and Atletico Madrid, and threatened to out-shine the trophy. 13.
When even Bollywood's leading men couldn't help but fawn over her. 14.
In fact, one of those two goofs has been lucky enough to spend the year as her partner in crime... If being unbearably adorable were a crime, that is. 15.
When she was certifiably flawless every time she was in the same room as a camera. 16.
Basically, Padukone spent 365 days being perfect at every single thing she did, from acting to dancing to dismantling the patriarchy, and we don't mind it one bit.