On August 28, out of "concern" for foreign women in India, Tourism Minister Mahesh Sharma stated that they should not wear skirts or walk alone at night "for their own safety".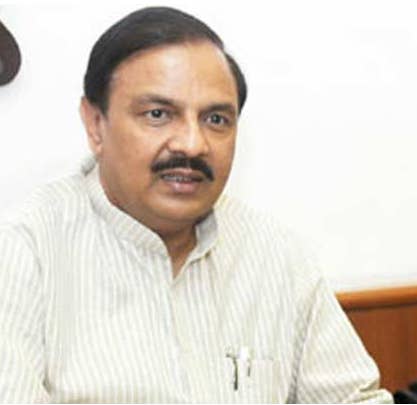 Sharma's comments came under immense fire on social media.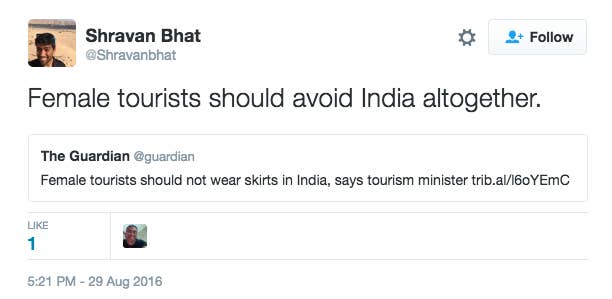 The basic sentiment was that this isn't the way to promote women's safety.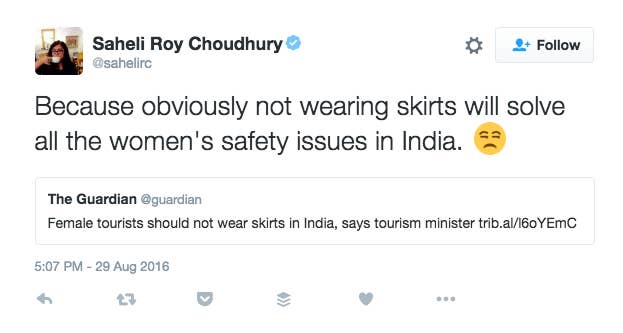 Indian women soon began tweeting their outrage about Sharma's statements.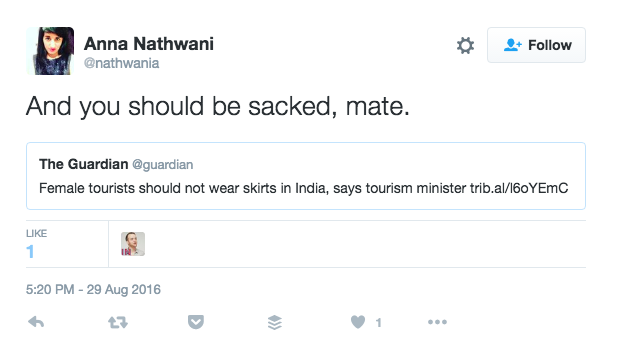 And before long, women from across the world joined in.
After the outrage began, Sharma tried to clarify his statements by explaining that he would never tell women what to wear. "Such a ban is unimaginable, but it is not a crime to be cautious. Different countries issue advisories from time to time, but I never said change anyone's way of dressing," he said.
C'mon ministers, let's go one week without the world getting angry at us.