Deepika Padukone, along with Nina Dobrev and Ruby Rose, is all set to join Vin Diesel in the third instalment of the XXX franchise.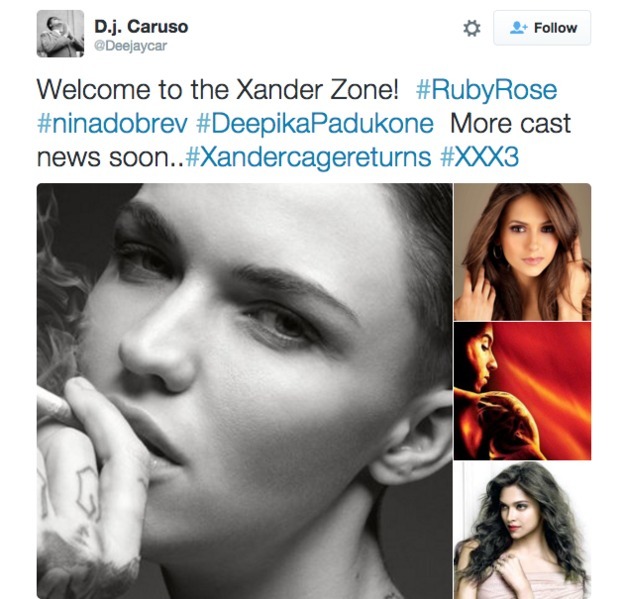 And Vin Diesel recently expressed how much he's been wanting to work alongside Deepika.
He continues to say that he's always wanted to work with someone from Bollywood and bridge the gap. And he really thinks everyone will love Deepika's character.
He also reminisces about the first XXX film, and talks about Ruby Rose and Nina Dobrev joining him for this one.