On October 17, "Humans of Bombay" shared a story of a Mumbai cab driver who narrated a story about how he saved a young woman being followed by a group of drunken men a few years ago.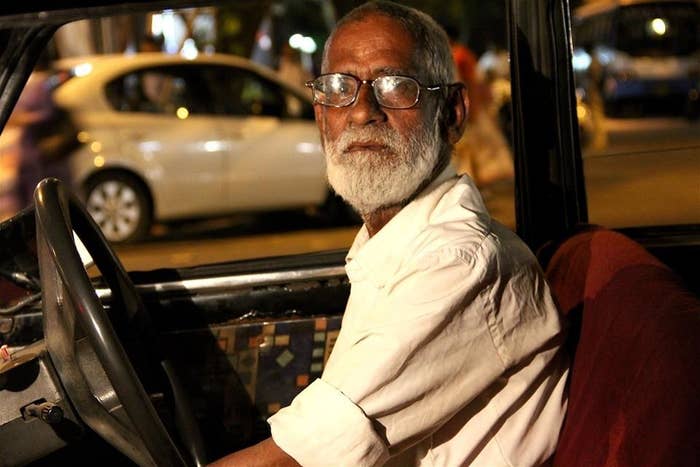 The cabbie explained that at around 12:30 A.M., a woman was walking through some dingy lanes, looking anxious, when a group of drunken guys pursued her down the street.
"They then began to actively chase her and I was still across the street -- so as a reflex I decided to start honking continuously. The noise created enough alarm, because they were startled and immediately ran away in the other direction. I crossed over, and told that girl that I would drop her home -- she was so terrified, she had gone completely pale. We drove in silence for those 2-3 minutes....her house was just around the corner, but when she stepped outside, she caught both my hands, started weeping and thanked me over and over again".
Since being uploaded, the post has garnered more than 1,700 shares, with people flooding the comments, calling the cabbie a true hero.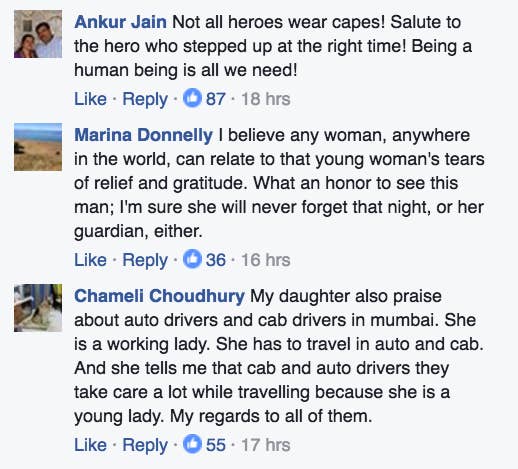 People lauded the man for restoring their faith in humanity, and hoped that like him, others would intervene in such situations.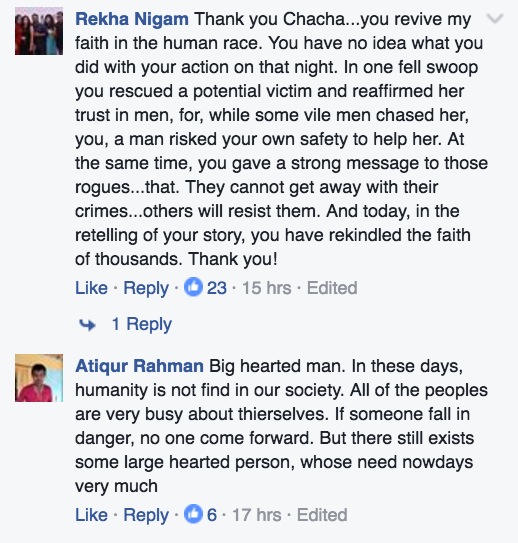 Karishma Mehta of Humans Of Bombay told BuzzFeed that the cabbie was photographed at Matunga circle, and that they they decided to hear his story because he just looked like an interesting subject.