This is Miriam Salzman, a 24-year-old freelance stage manager, currently living in New York City.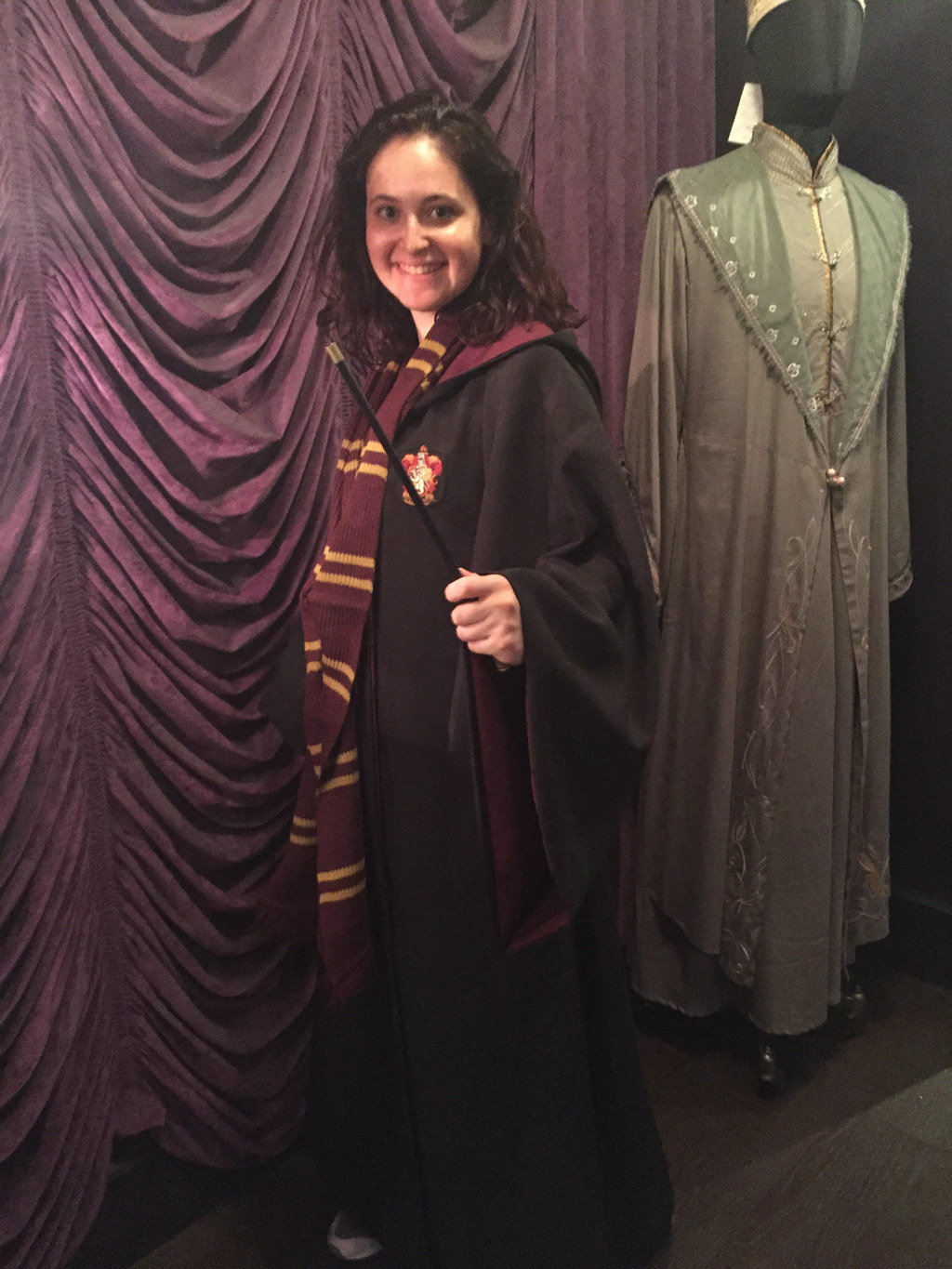 When she was 6, her parents read her the first Harry Potter book.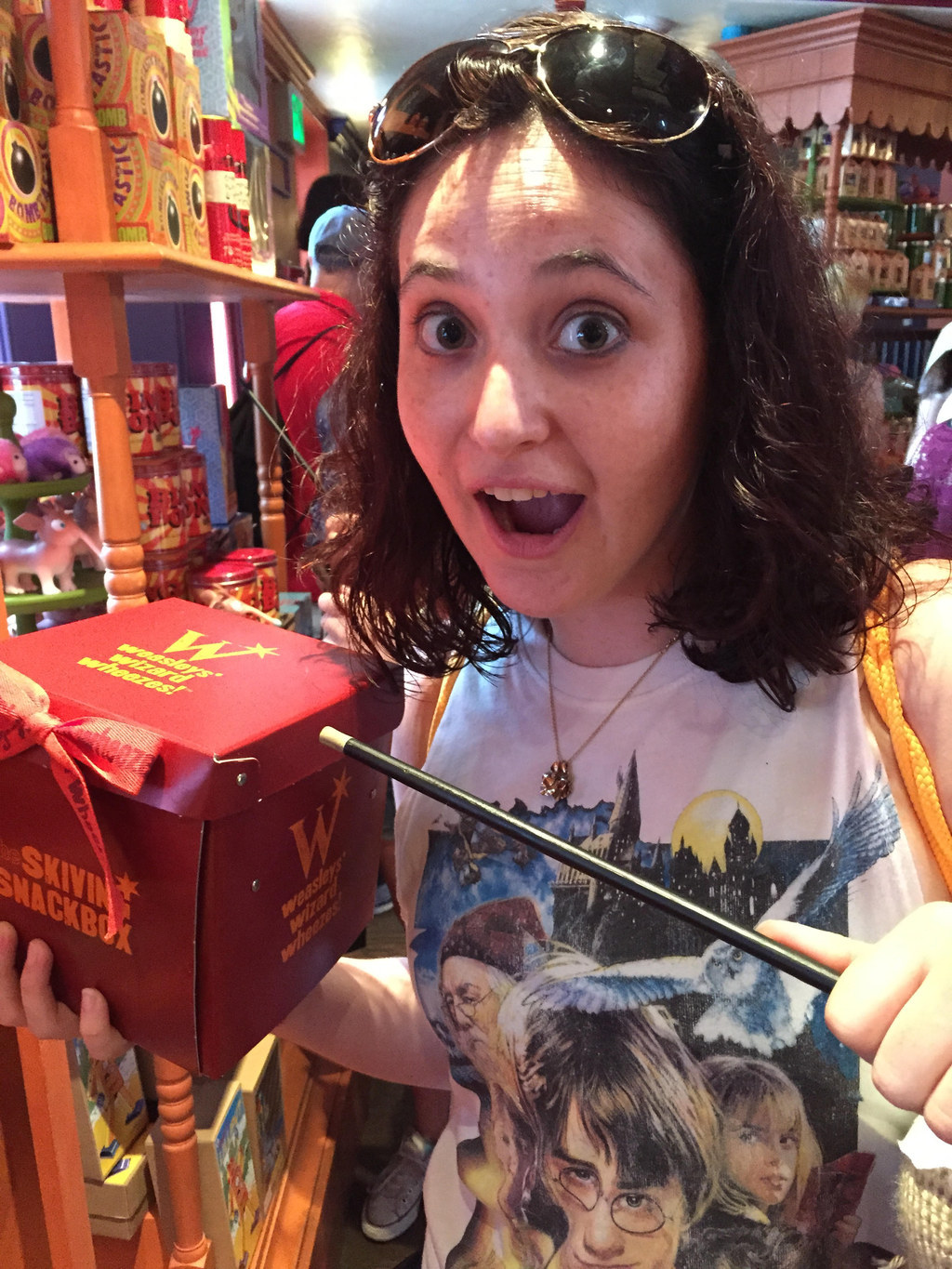 And that's when her love for Harry Potter all began. "My parents read the books one to four to me and then I tackled reading them on my own."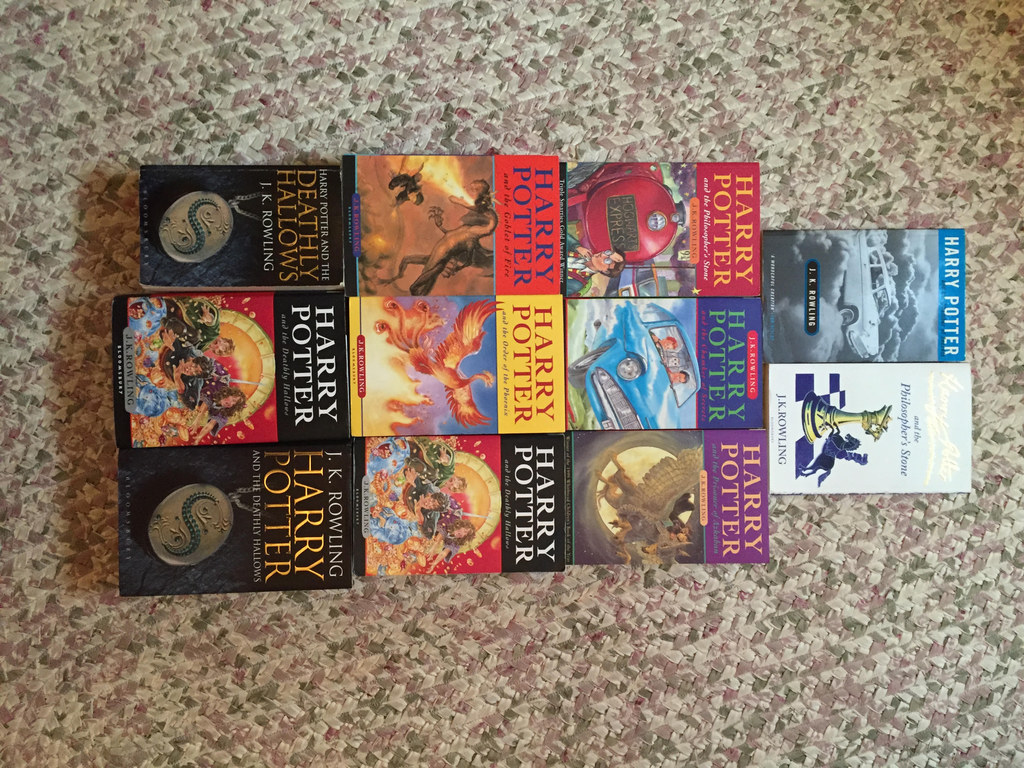 Since then Salzman has travelled to many countries and realized that there are different editions and variants of books from the Harry Potter franchise.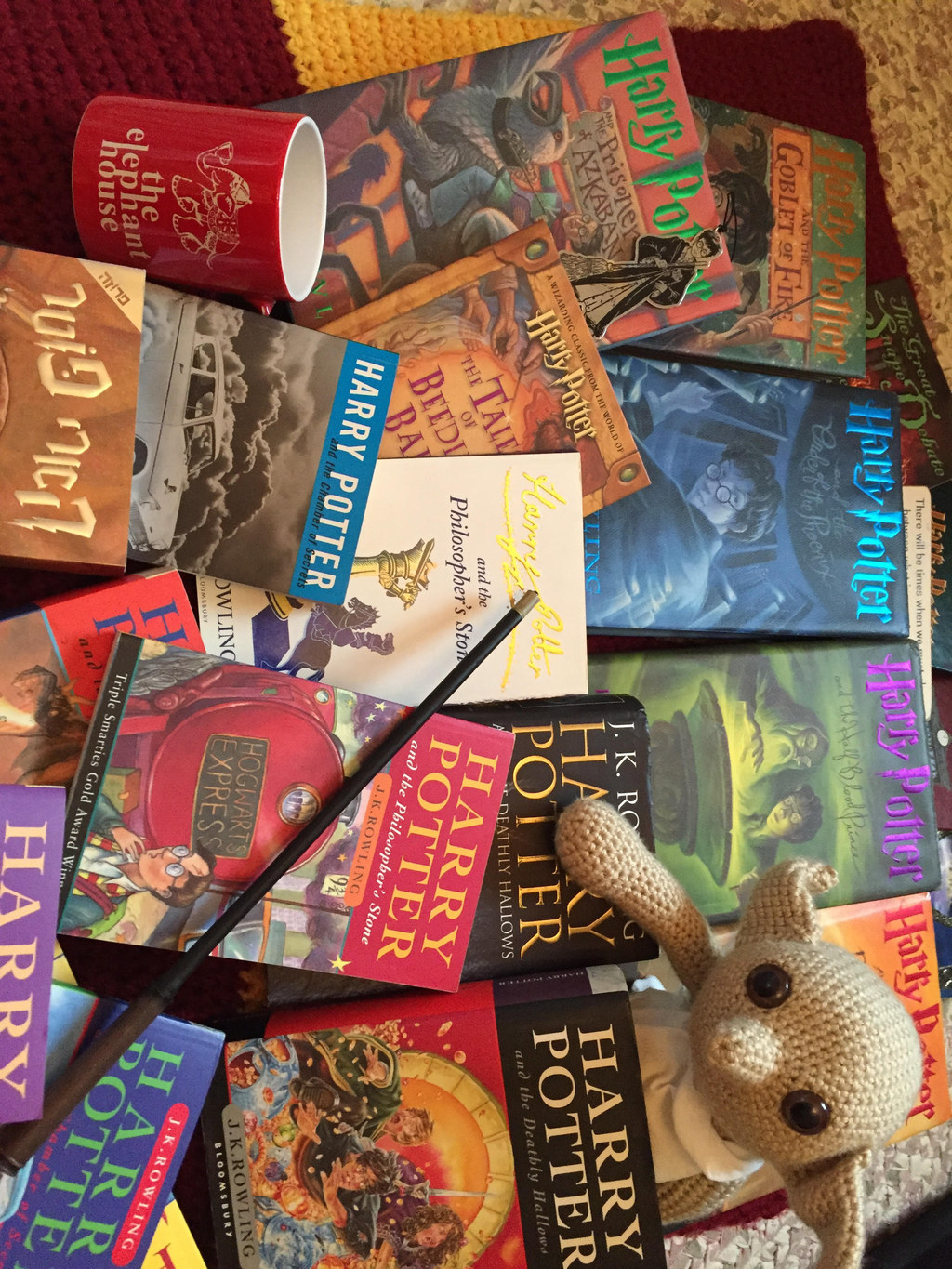 The first set of non-U.S. editions that Salzman bought were books one and seven, while on a summer music tour in Europe.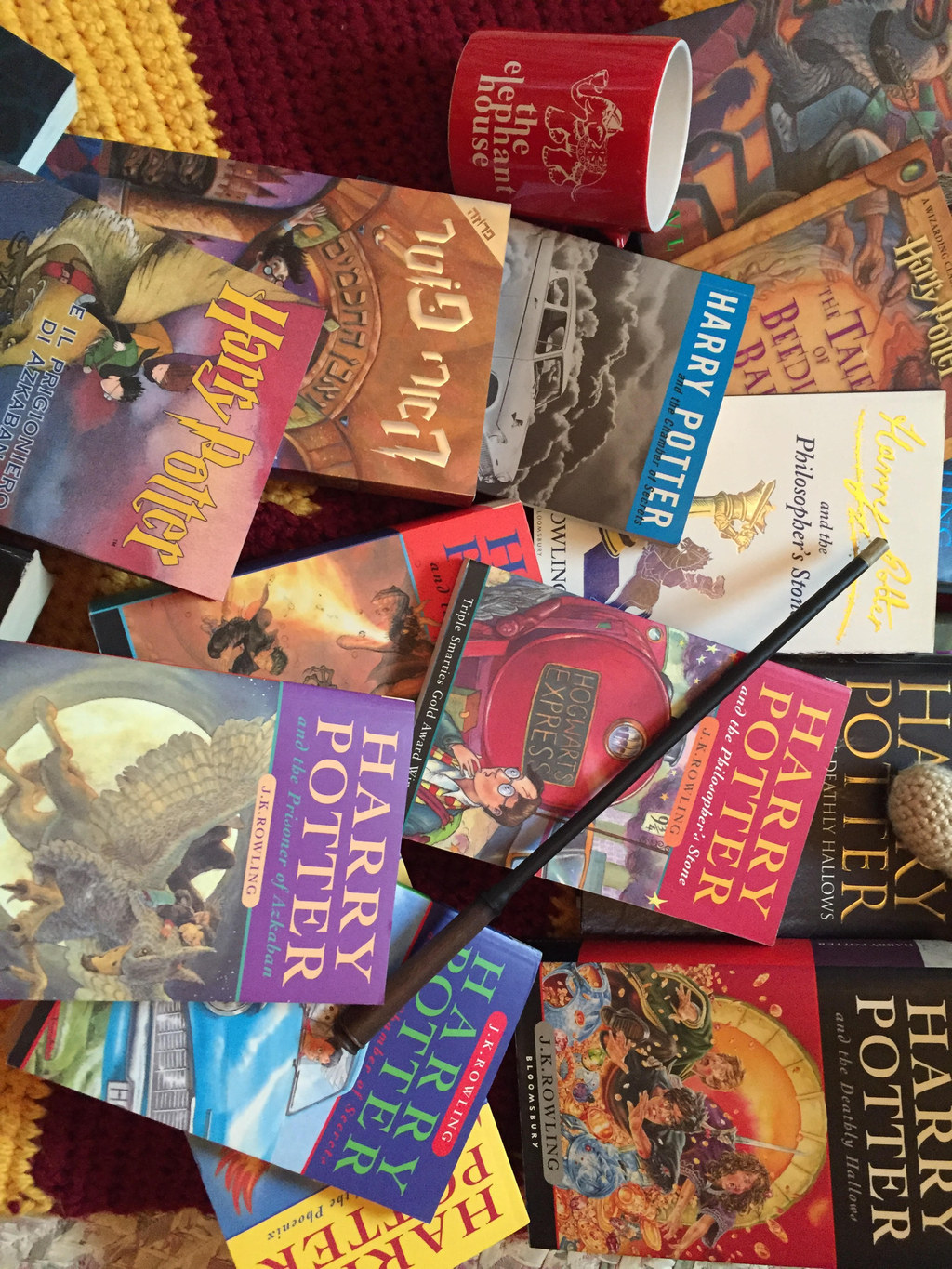 "I spent my last week in London exploring used bookstores trying to complete my collection but only found books two and three, but I also found the U.K. adult covers which we don't have in the States. So I bought a few of them, too."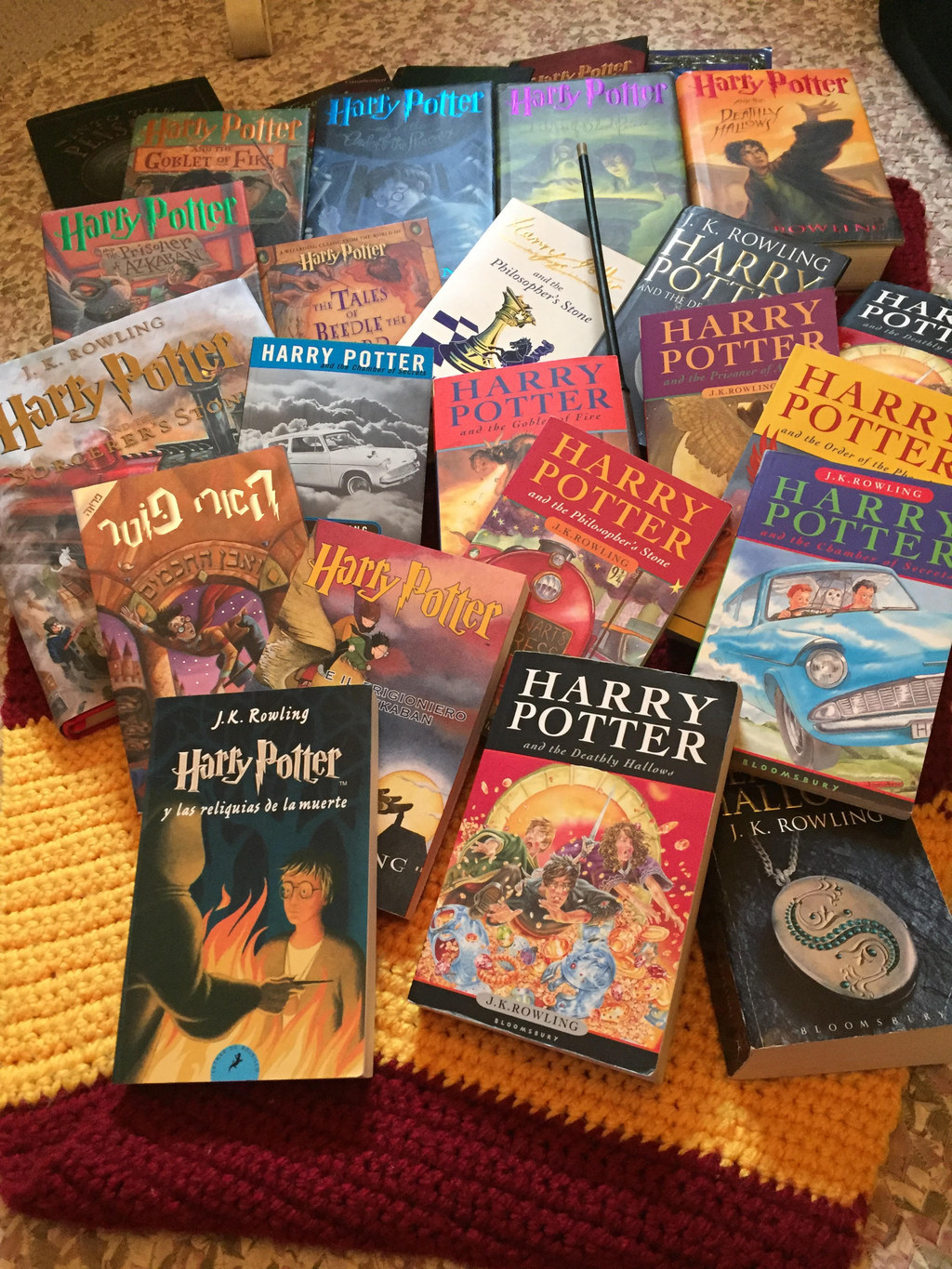 Salzman has books in Hebrew, Hindi, Italian, Spanish, and more, which she's bought from bookshops all across the U.S. and Europe.
All in all, she now has 37 different versions including the Harry Potter books and the companion books Quidditch Through the Ages, Fantastic Beasts and Where to Find Them, and The Tales of Beedle the Bard.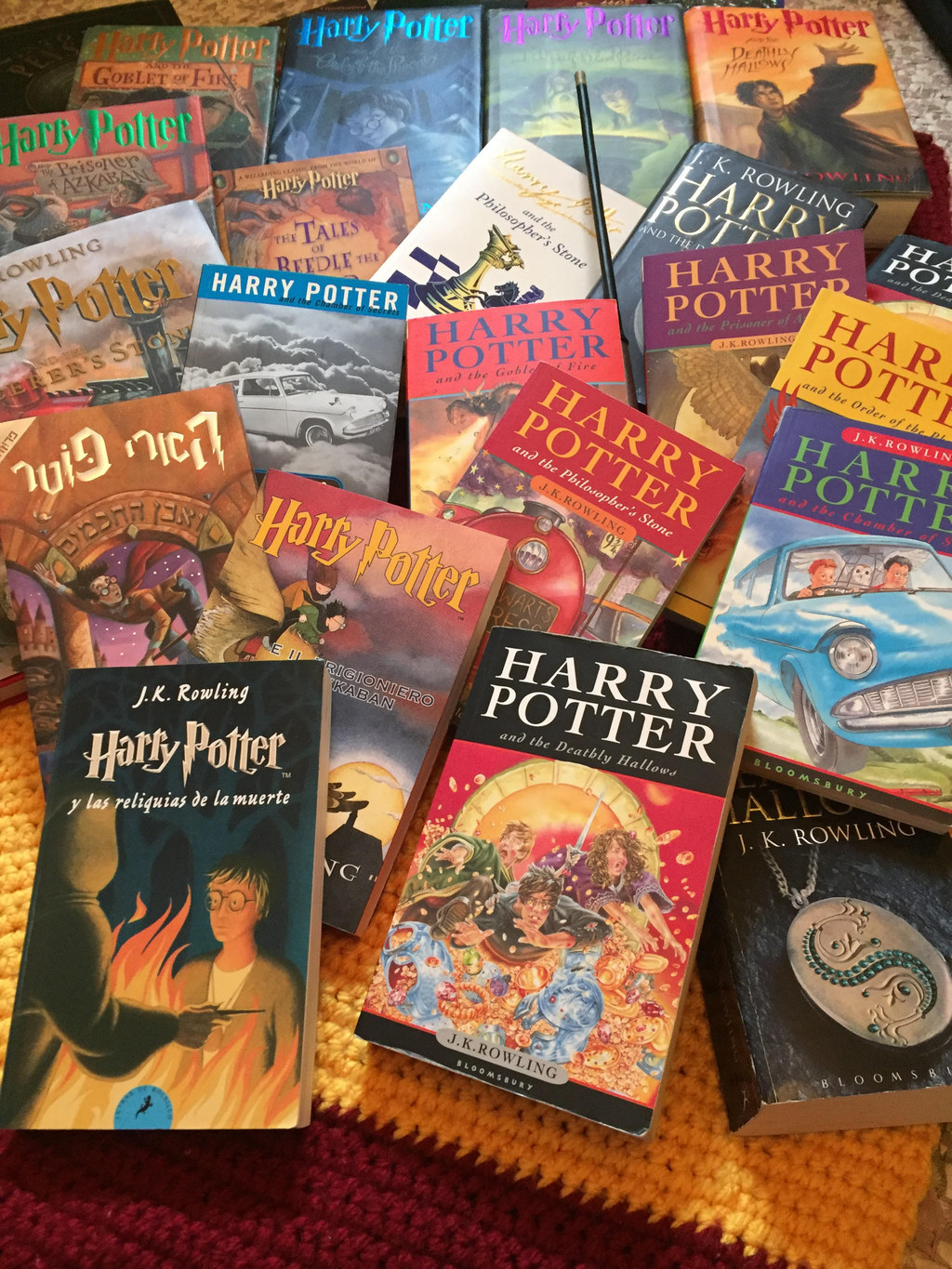 "I'm visiting Toronto in a few days so I'll probably pick up a Canadian copy while there," Salzman told BuzzFeed.