This is BJP MP Ram Prasad Sharma, who seems to not be a giver of fucks, because he is now travelling to Parliament on horseback.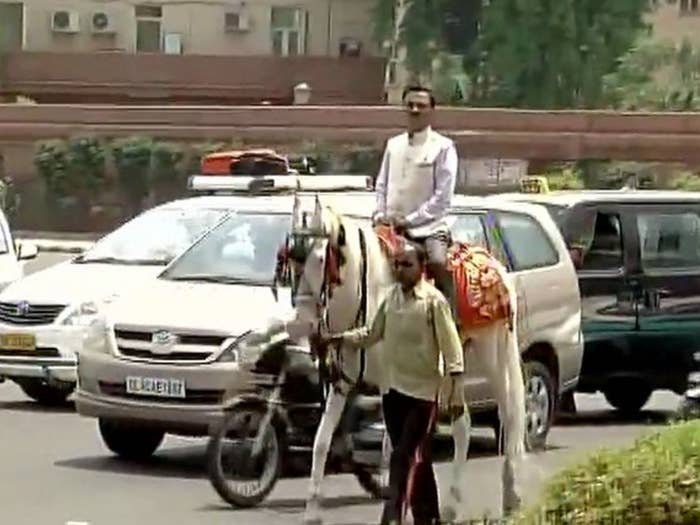 He rode to Parliament on his trusty steed to protest New Delhi's odd-even plan to control pollution.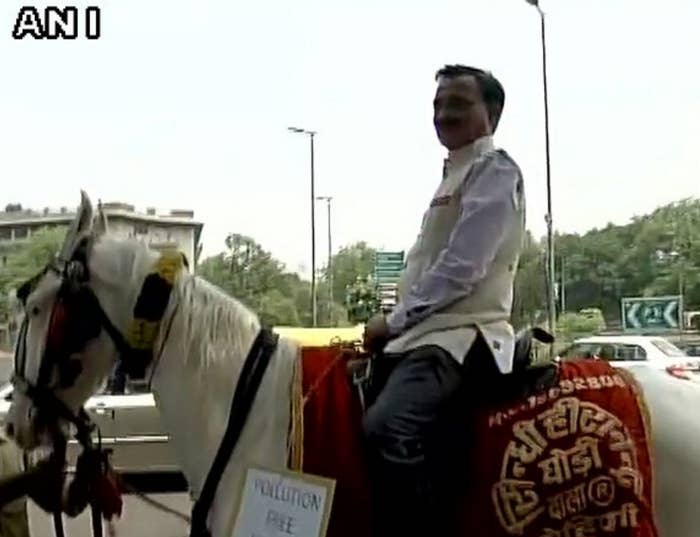 He wasn't even that subtle about it.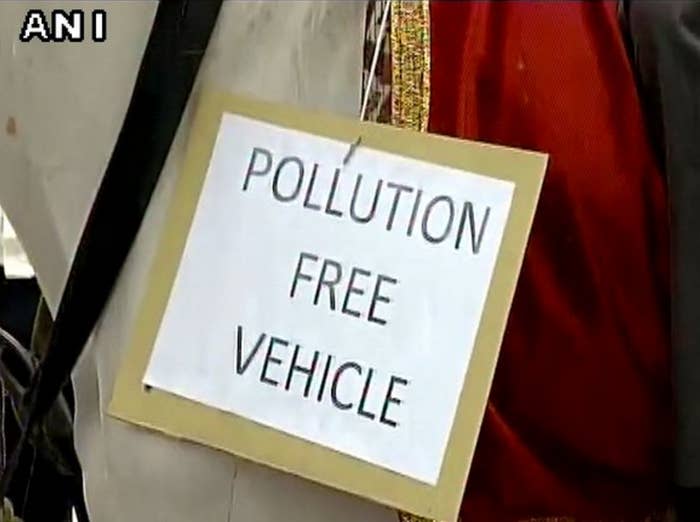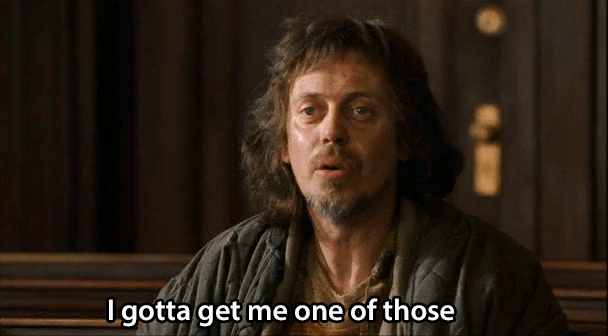 Sharma isn't the only BJP MP to protest the odd-even plan.
Yup.