This is the Baid family – Anand, Punita, and their kids Yash and Driti – and they just got back from a 111-day, 11-country road trip from India to France.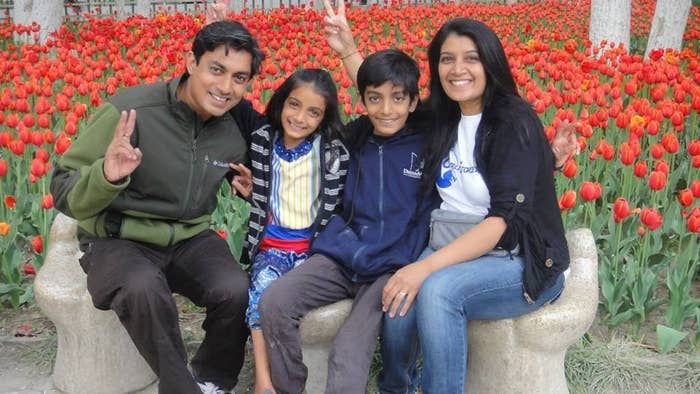 Punita Baid had two months of vacation, her husband Anand had just quit his job, and the two children were exempt from school to go on their adventure.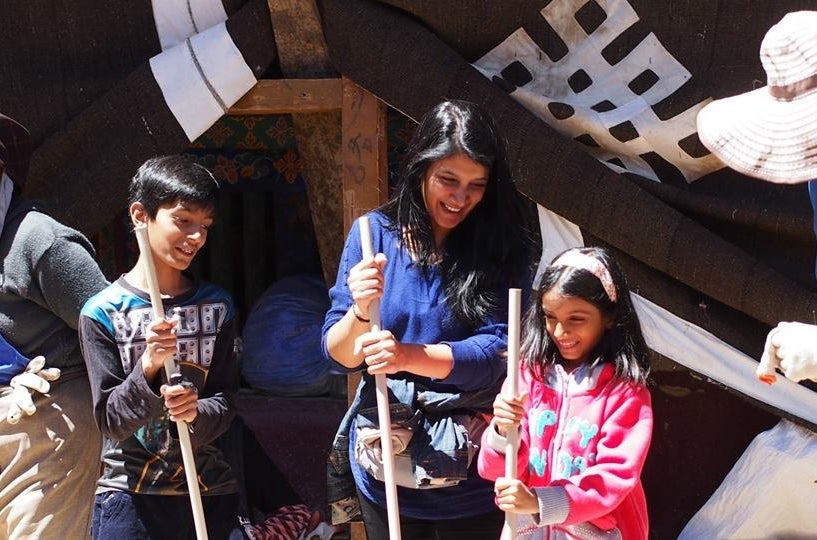 "I approached the school principal at Deens Academy to see if she would grant us an extended break for an expedition," Anand explained to BuzzFeed India. "Once she heard the overall plan and places we would be visiting, she agreed by saying 'the amount of exposure the children would gain would be immense in such an adventure where the kids would see places that they often read in textbooks'. Her consent solidified our approach towards the expedition."
After seven months of planning, they embarked on their cross-continent drive on 8 April 2015.
In 111 days, the family drove past the Himalayas, climbed sand dunes in western China, swam in the Caspian Sea, walked through the Acropolis of Athens, and visited the Palace of Versailles, the Eiffel Tower, and lots more.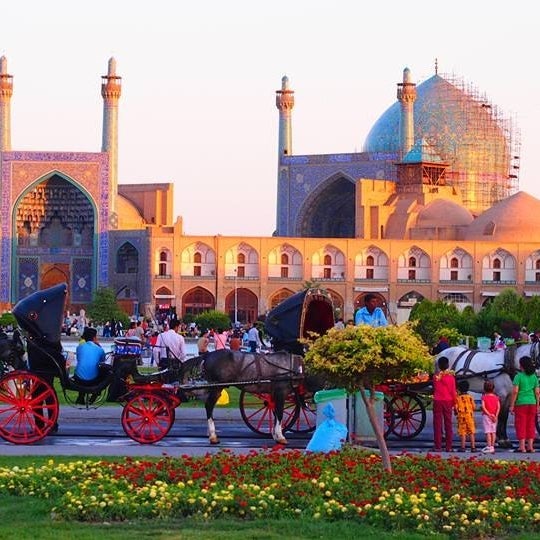 The entire journey was in a Fiat Linea.
"Frustration is a good thing and the outcome of it can sometimes be very sweet. For instance, a road trip that spans 11 countries for 111 days," Anand Baid told BuzzFeed.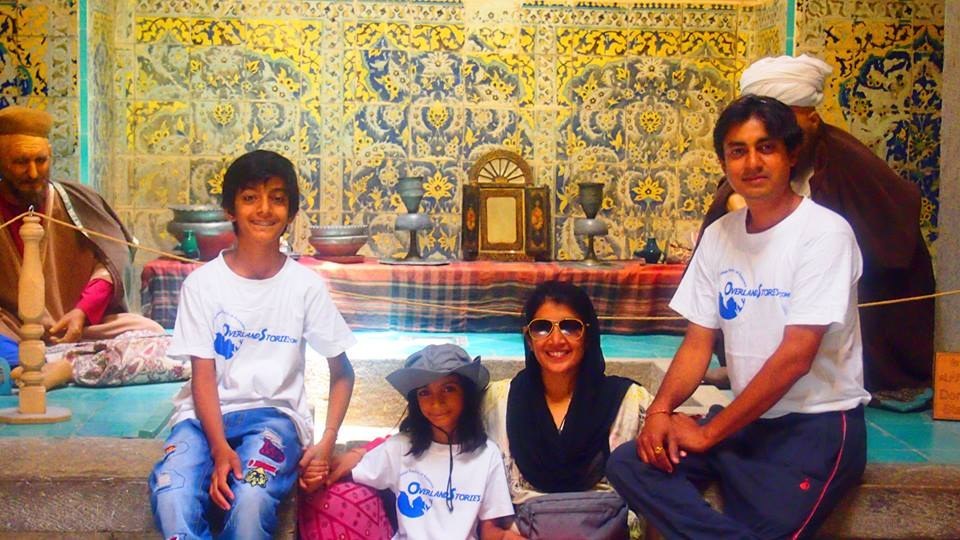 "While I had my own doubts in the beginning, I convinced myself that this will be an experience of a lifetime, in particular for the kids," Punita told BuzzFeed.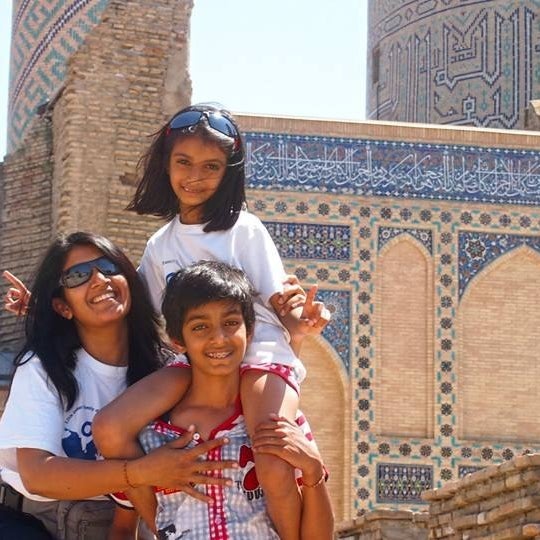 "The planning aspect of the journey became an everyday conversation for the four of us. Till the end I took my time to come to terms with what lay ahead for us. Now that we have done the trip, I am more than happy we experienced life in a unique and adventurous way," she added.
Apart from the sights and sounds of the countries they visited, Anand said that there were many memorable experiences along the way.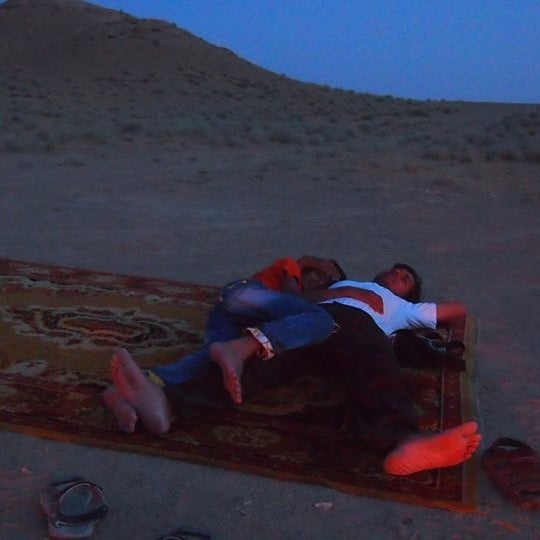 "In Samarqand, Uzbekistan, an Uzbek lady paid for our pizza without letting us know and she left. When we walked up to pay the bill, we learnt what had happened. We quickly rushed out to look for her and asked her why she did so – she said she was very fond of the Taj Mahal and would like to visit India someday and this was a small gesture. We thanked her and took a picture with her," he said.
"The journey had its share of ups and downs – like getting stuck in Nepal–China border during the earthquake where we had to sleep in our car for five nights due to damaged roads."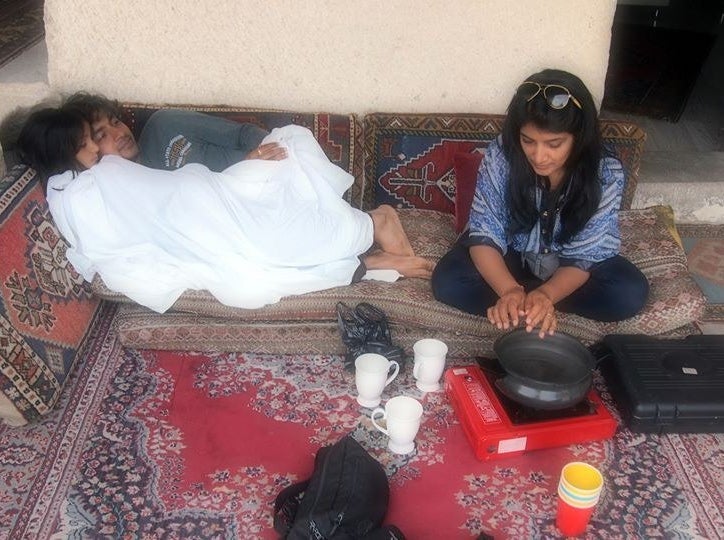 "We are now experts at charades. We can literally survive just with sign language," she added.
The family said that another trip might be on the cards very soon. "We covered west for now and we are starting to look east. Who knows!"