Matt Petit is a U.S. visa officer working at the Consulate office in Chennai. He has Irish roots, and spent St. Patrick's Day in India.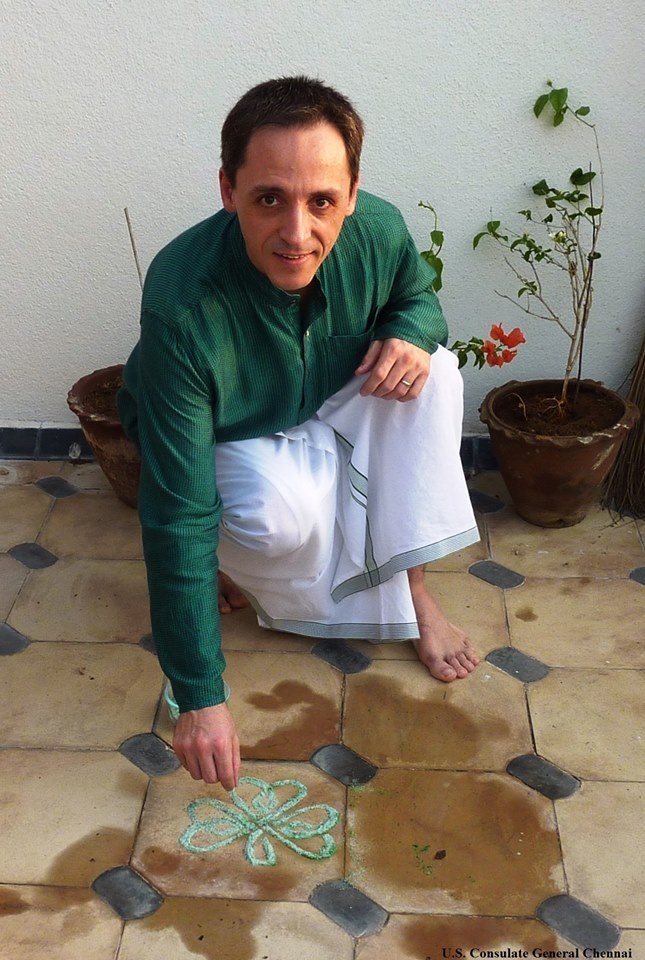 Petit created a clover (an Irish symbol of good luck) rangoli to celebrate the holiday with a little Indian twist.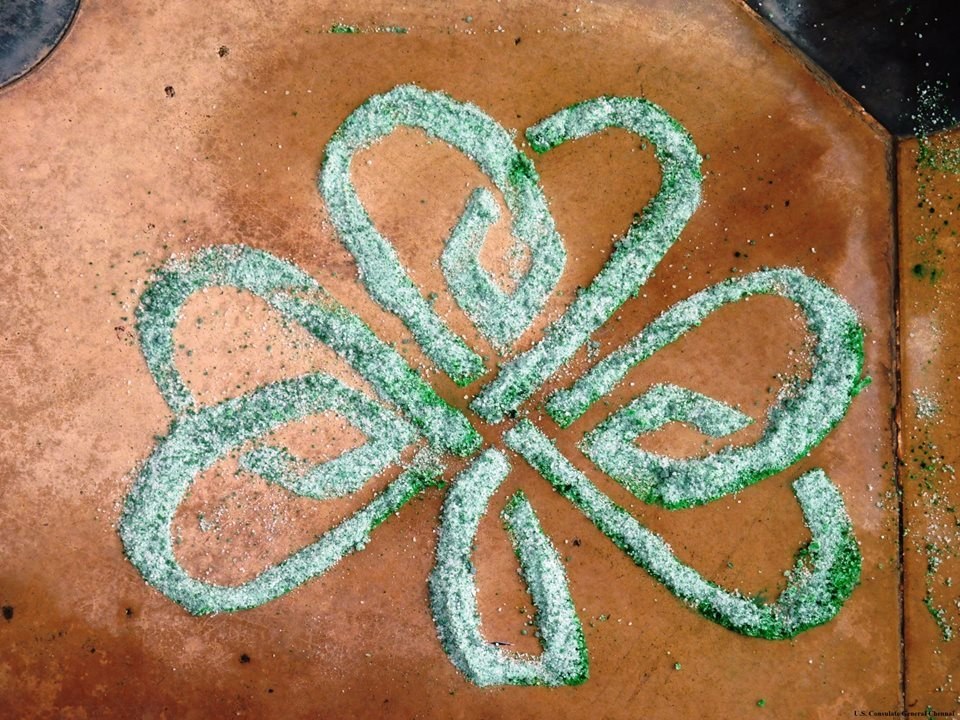 "Growing up, St. Patrick's was always a special occasion in our home. I wanted to do something special this morning to celebrate," Petit said in a Facebook post shared by the U.S. Consulate General, Chennai.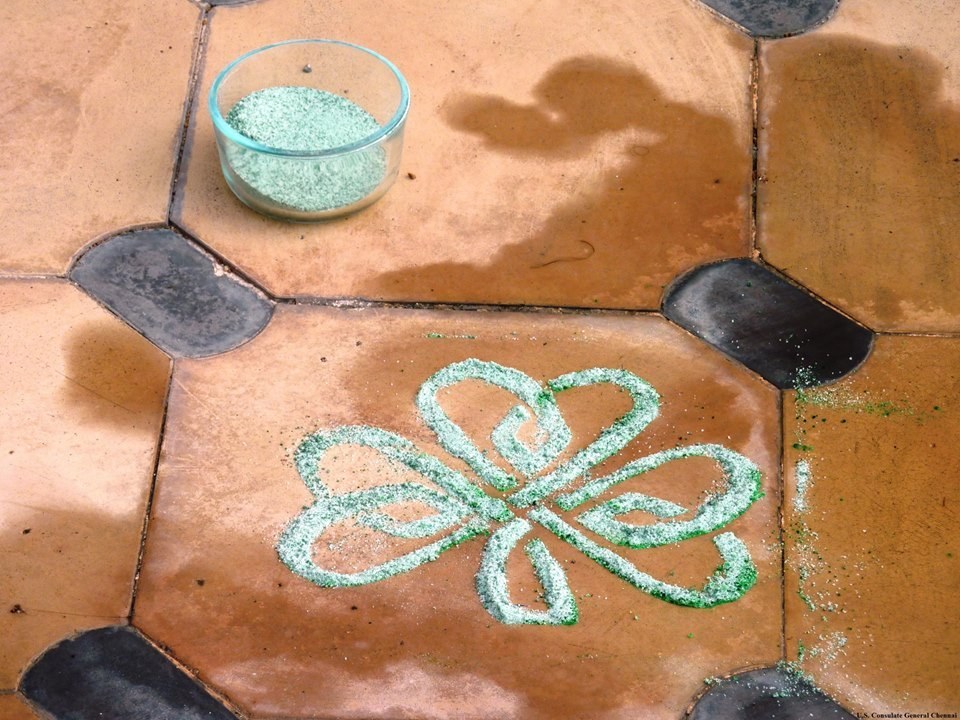 BuzzFeed has reached out to Matt Petit and the U.S. Consulate in Chennai for comment, and is awaiting a reply.