On Monday, Rajesh Shrestha uploaded a photo of a billboard that is placed outside the Indian Embassy in Warsaw, Poland.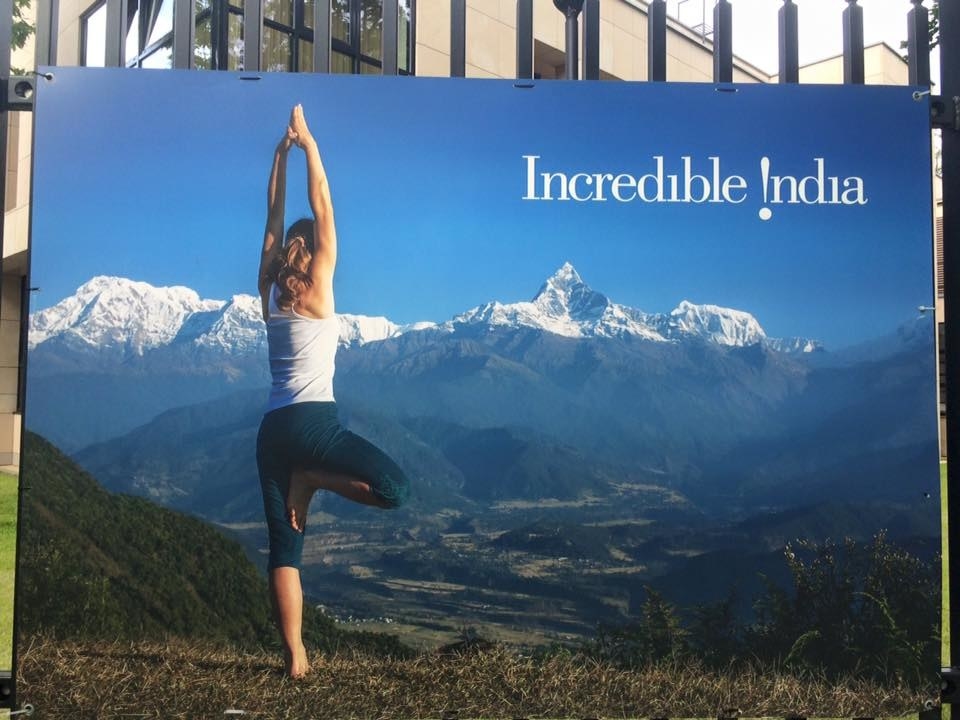 Following Shrestha's post, people began calling out the Indian Embassy.
The image is actually a stock photo found on the website Shutterstock, filed under "Young woman is practicing yoga against Himalaya mountains."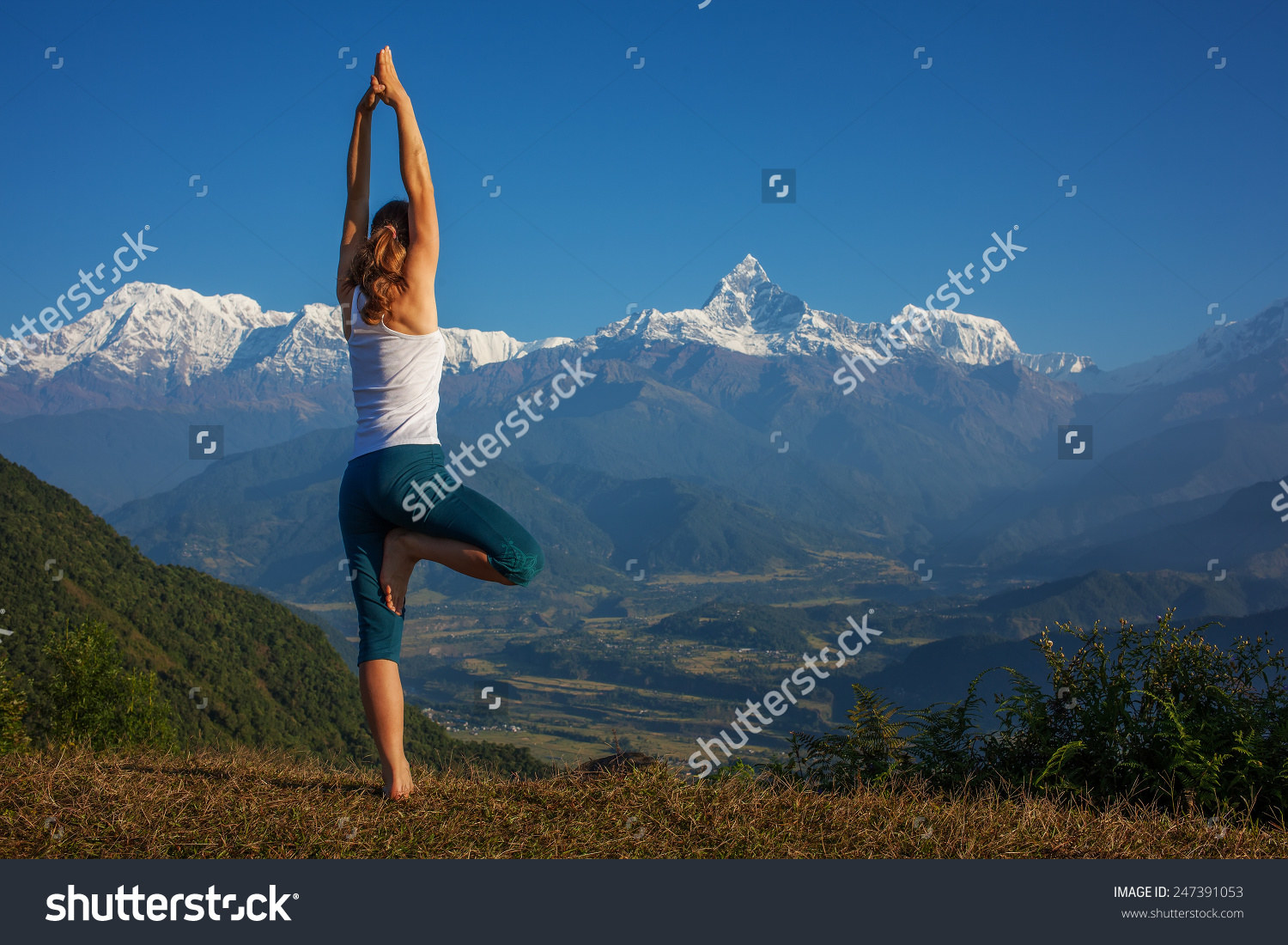 The billboard appears to have been around since last year. The photo on the left shows the Indian ambassador to Poland pose with Amitabh Kant, the man behind the country's "Incredible !ndia" campaign.
Ajay Bisaria, the Indian ambassador to Poland, later clarified on Twitter that the image was provided by an outsourced company — and has now been removed.
Bisaria also sent this message to Shrestha, who first posted the photo from Warsaw.
The Indian Embassy in Poland reiterated the same, and apologized for the confusion.