On 8 June, multiple news outlets reported that Pune couple Dinesh and Tarkeshwari Rathod had become the first Indian couple to scale Mount Everest.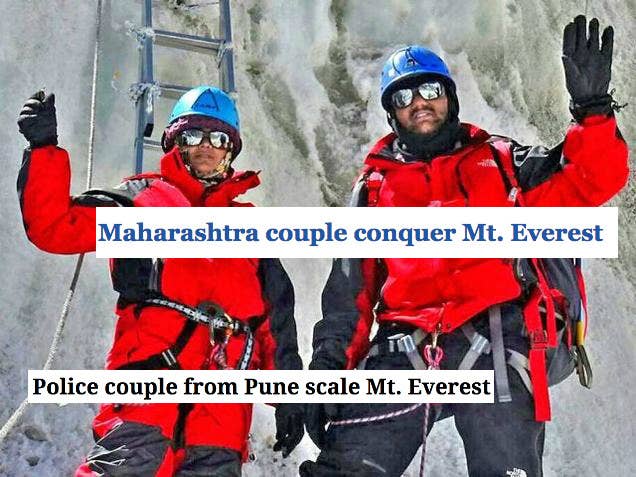 However, several mountaineers who have been in the field for years say they have found inaccuracies in the couple's story. Some allege the Rathods did not make it to the peak and instead falsified documents and photoshopped pictures of themselves at the top.
BuzzFeed got in touch with some of them to authenticate all the evidence they have. Let's start with the photos the couple put up claiming they made it to the summit.
This photo was uploaded (and has since been deleted) to Dinesh's Facebook...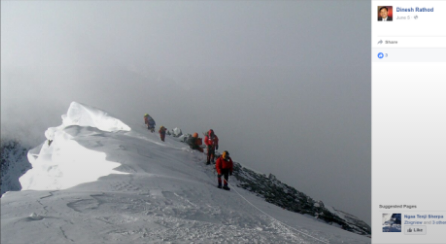 In the picture used by publications that reported the couples' climb, both Dinesh and Tarkeshwari are wearing red gear.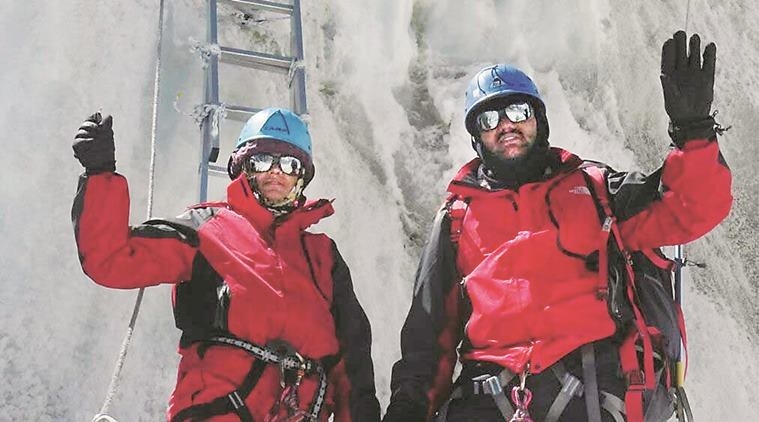 However, in other pictures – especially the ones that show them holding up the Indian flag – their gear is completely different.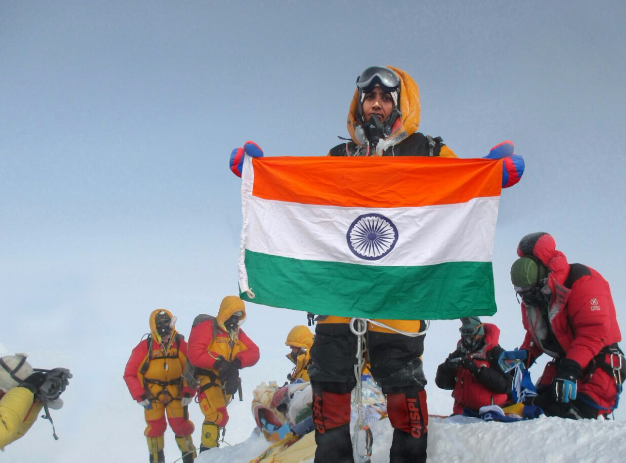 This includes their boots, which are different colours and different brands.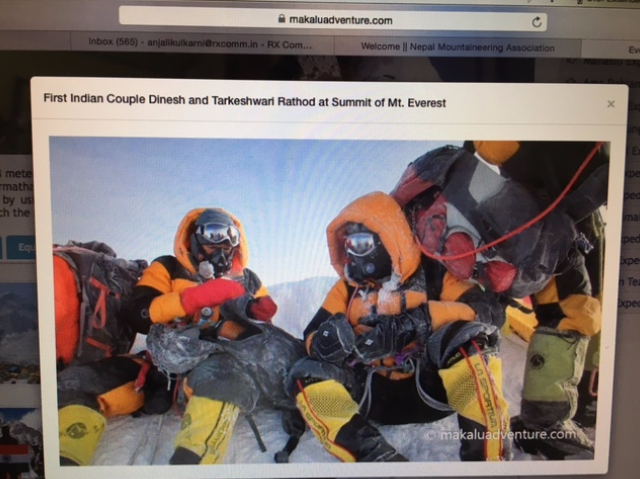 Surendra Shelke, an experienced climber of 22 years, told BuzzFeed it is not possible for mountaineers to change their clothes while on a peak, because of the harsh weather conditions, the wind-chill factor, and a number of other factors.
"In Tarkeshwari's individual summit photo, the colour of her shoes are red-black whereas in their couple's summit photo, the colour of her shoes are yellow-black," Shelke told BuzzFeed in an email statement. "Even the brand of the shoes is different. Is it possible to change your costume or shoes and still not get frostbite? What does it indicate?"
Shelke said Dinesh claimed the couple finished their climb on 23 May 2016 but did not declare it until 5 June 2016, in a press conference in Kathmandu.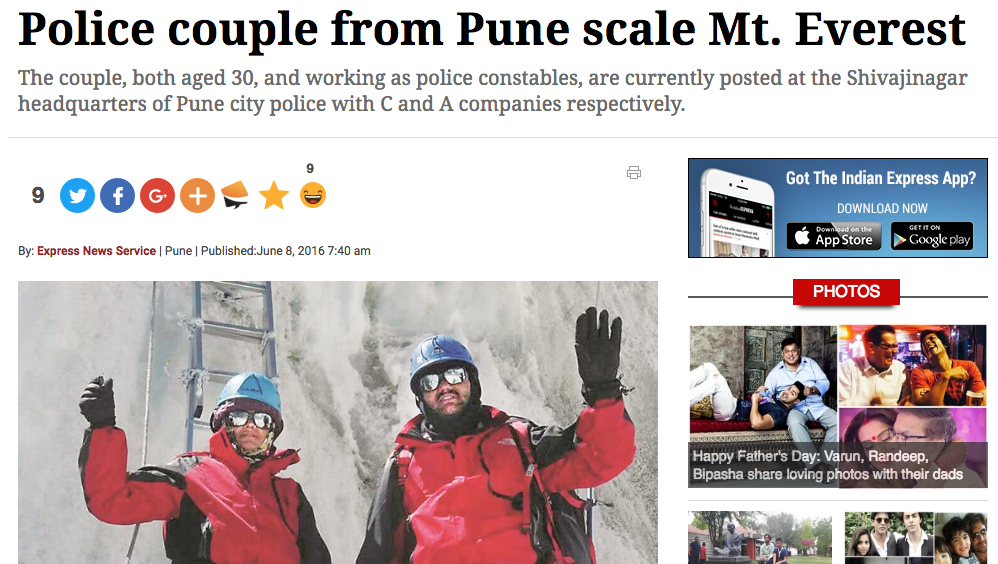 Anjali Kulkarni, a climber with 25 years of mountaineering experience, told BuzzFeed that the Rathods reached the base camp on 4 May, which is very late in the season.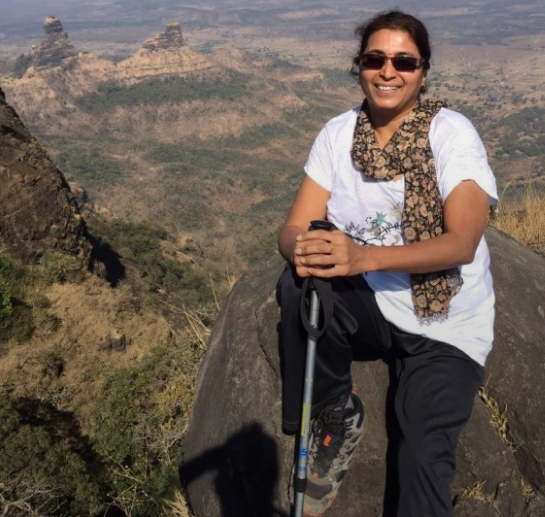 According to Kulkarni, this is not the first time that the Rathods have faked a climb. "The news of Dinesh and his wife's Aussie 10 Challenge record is 100% fake news," she told BuzzFeed. The Aussie 10 Challenge requires climbing the 10 highest peaks in Australia.
BuzzFeed has contacted Dinesh and Tarkeshwari Rathod for comment a number of times but has not received any response.
UPDATE:
Following an investigation by Nepal's Department of Tourism, the couple has been banned from taking part in any expeditions in the country for the next 10 years.