This is James Kingston, a 24-year-old British dude who goes to different countries and films himself doing parkour on their tallest buildings.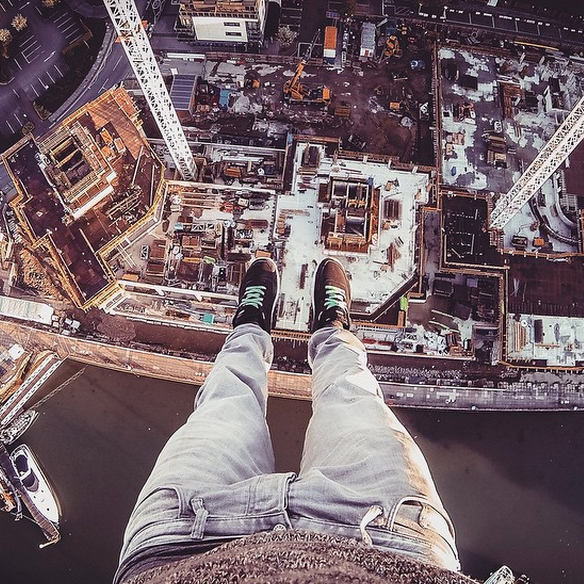 Last year in August, Kingston came to Bangalore, scaled an under-construction highrise...
... And filmed himself while hanging off it.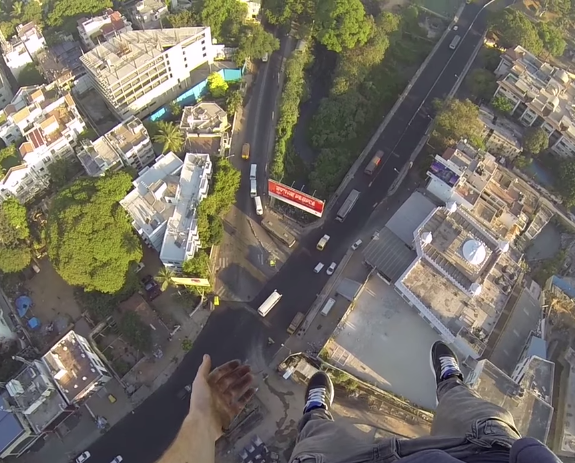 Here's Bangalore like you've never seen it before.