In case you missed it, Coldplay is back in India. They were spotted shooting a music video in Mumbai yesterday.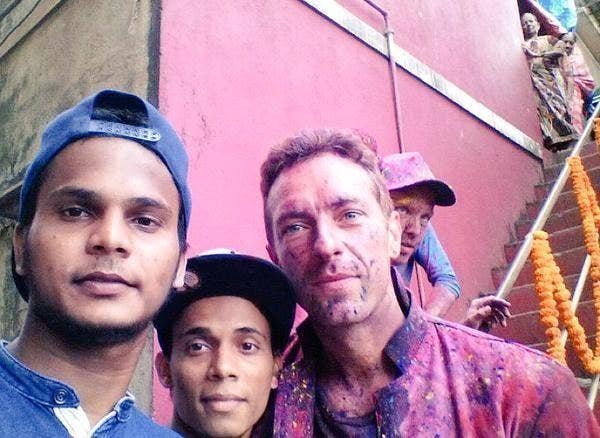 The last time frontman Chris Martin was in India was back in July, when he was spotted hanging out with All India Bakchod at a bar in New Delhi.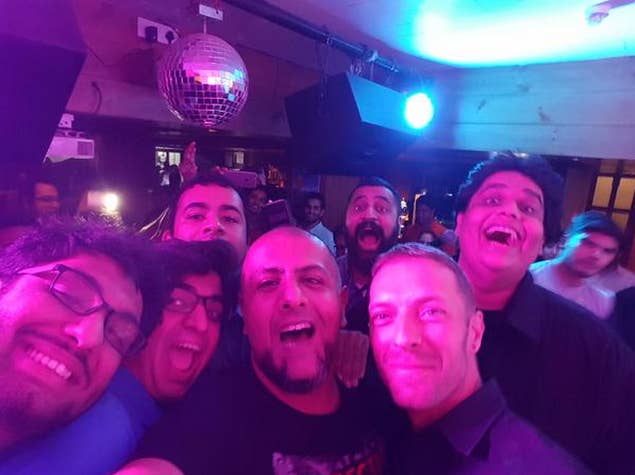 So, obviously, when the band was spotted back in India, AIB began receiving a whole lot of questions.
Mostly from fans looking to casually run into Coldplay.
Never to pass up an opportunity for high quality trollage, comedian Kanan Gill immediately threw fuel at the rumour mills:
All India Bakchod tried really hard to dispel Gill's rumours...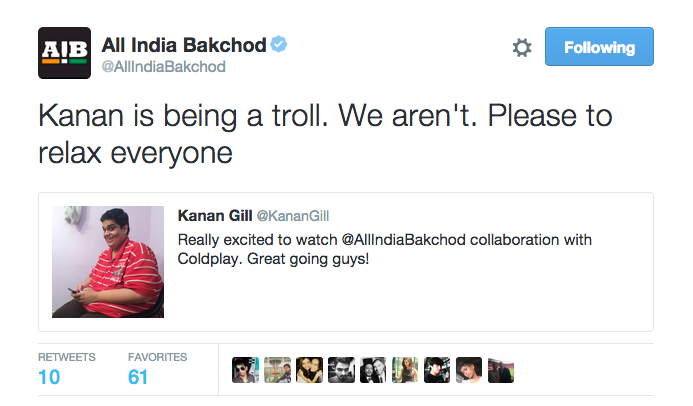 But he wasn't having it.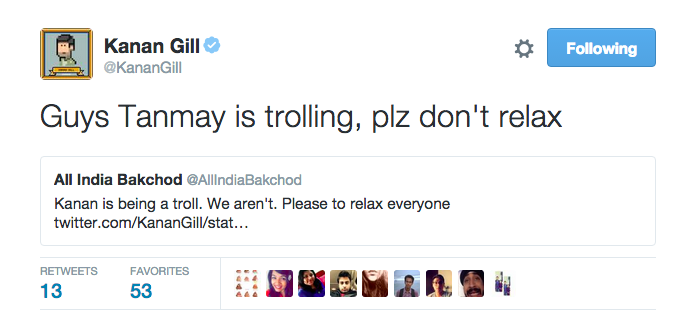 So they tried again.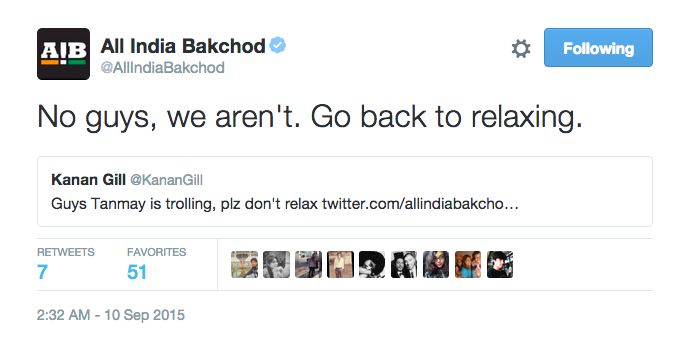 Aaaaand he dismissed their dismissal. Again.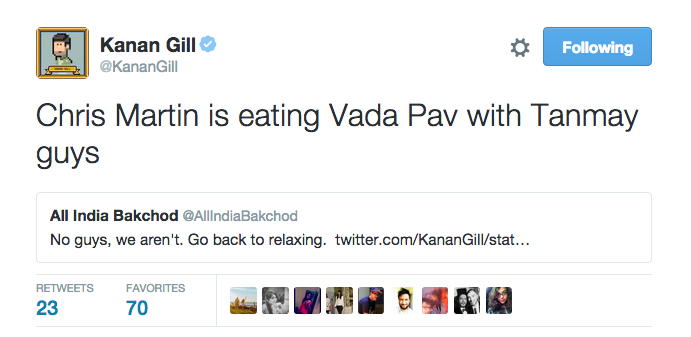 He tweeted several pictures of the AIB gang working on their (wholly made up) collaboration with Coldplay:
And he did some magnificent Photoshop work to convince us all.
Then magic happened. Having seen – and fallen for – Gill's tweets, journalists began calling All India Bakchod, asking about their upcoming collaboration with Coldplay.
And despite Joshi's all-caps protest, Gill kept at it.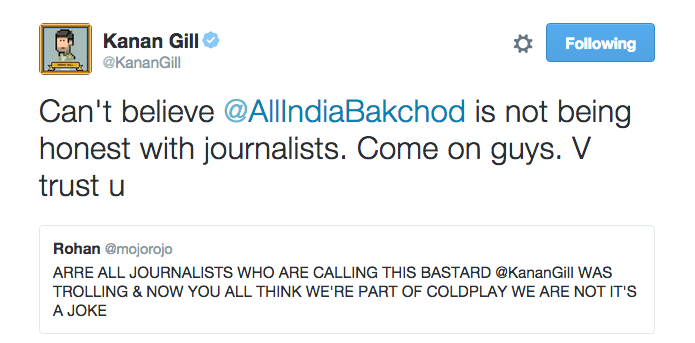 And dispelled all the LIES that Rohan Joshi kept telling us: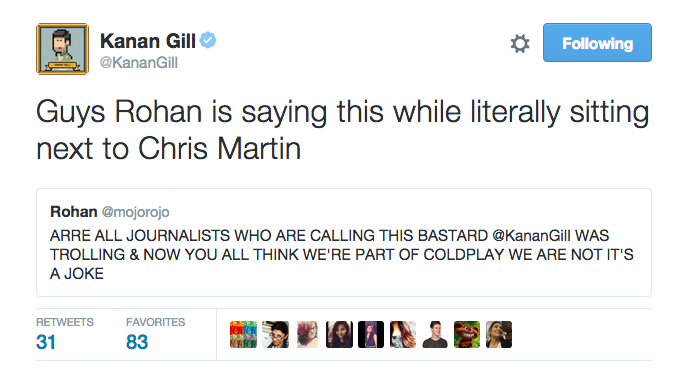 While also providing undeniable evidence that AIB and Chris Martin were in fact in the same place:
Finally, AIB uploaded a video in which Rohan Joshi tries to explain that they are NOT with Chris Martin, and that Kanan is just trolling them:
Of course, Kanan maintained his stance that these were all fabrications:
TBH, an AIB-Coldplay collab would actually be pretty awesome, but until then, thank you for keeping us entertained, Kanan.