On June 12, a lone shooter attacked a gay nightclub in Orlando, Florida, killing 50 people and wounding 53 others.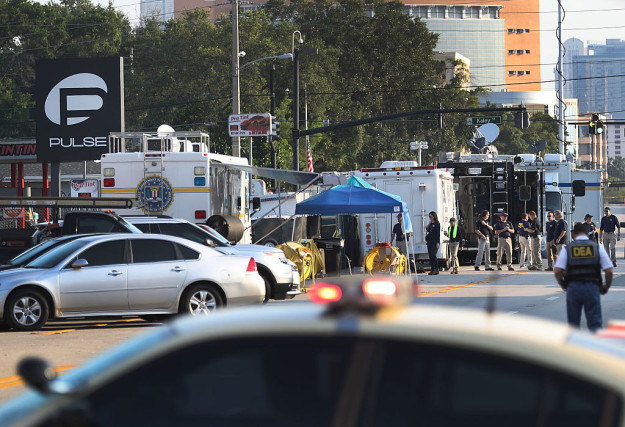 Along with other world leaders, PM Narendra Modi tweeted out his support for the victims and his condolences to the families affected.
Activist and artist Rachita Taneja replied to Modi's statement with a series of tweets arguing that he has no right to provide "thoughts and support" to Orlando, given his government's stance on members of the LGBT community in India.
Although her individual tweets didn't go viral, Rachita took a screenshot of her entire tweet storm, and that was retweeted hundreds of times.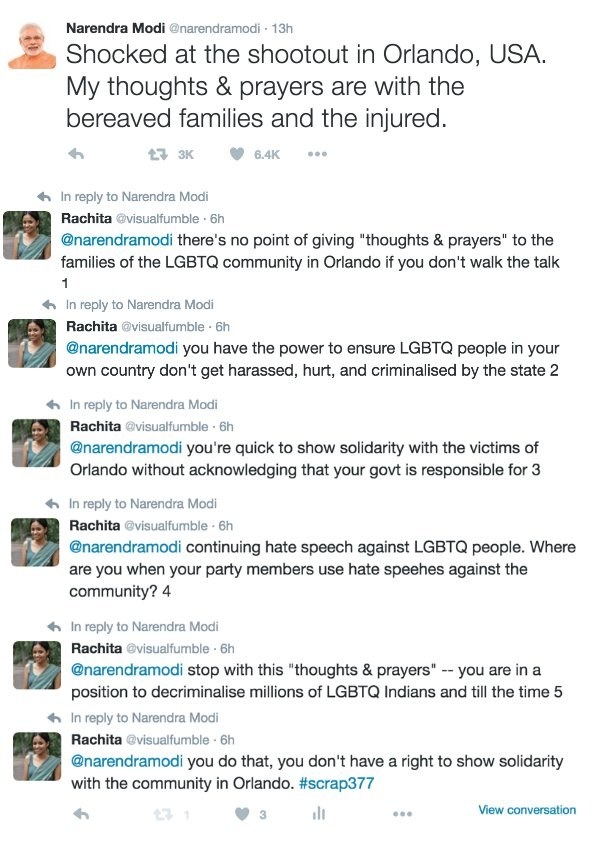 Several Twitter users rallied around her tweets, and felt the same way.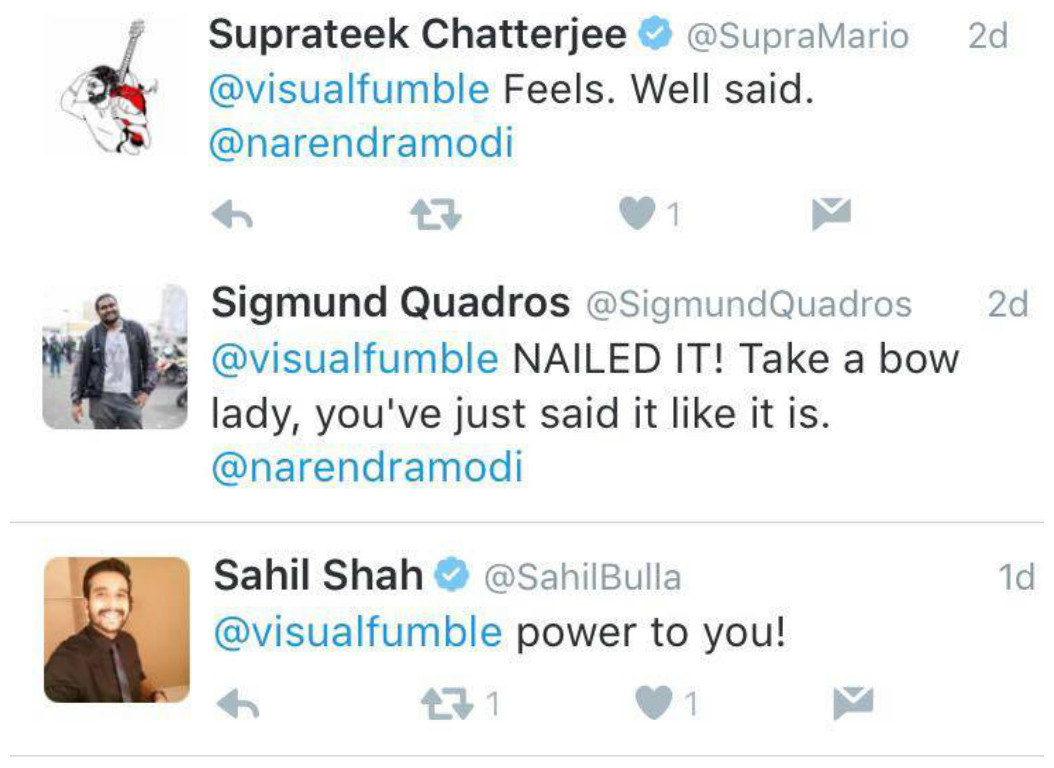 Taneja told BuzzFeed:

"The tweet put out by PM Modi felt like hypocrisy and I wanted to call him out on that, as did many others.

While I didn't expect it to blow up to this extent, this kind of reaction is obvious as so many people care about it and are directly impacted by it. I'm happy that journalists are covering the backlash and talking about it but it's important for Indian media to also be covering the kind of systematic persecution against members of the LGBTQ community that goes unreported - stories of custodial torture and rape, suicide, sexual harassment and hate crimes etc."
Read BuzzFeed News' coverage of the Orlando shooting here.