English Cricketer Kevin Pietersen Is Making A Young Indian Fan's Dreams Come True
And, in the process, winning both our hearts and the internet.
Rohan, a young Indian fan, sent a heartfelt letter to England cricketer Kevin Pietersen, asking him for one-on-one coaching.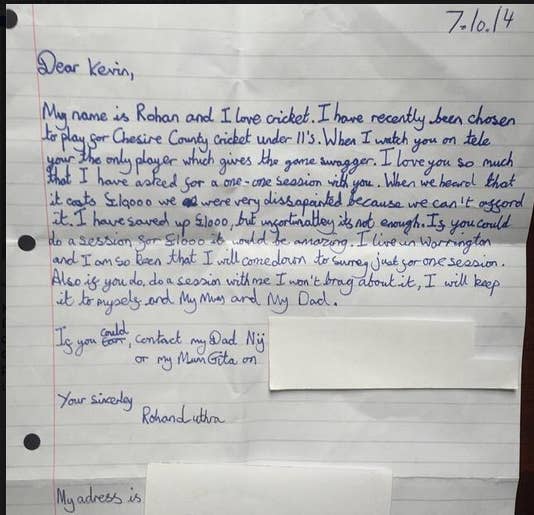 Rohan doesn't live in Surrey, but says in his letter that he will fly down just for that one session. He also explains that he won't brag about it – he'll just be happy if Pietersen agrees to it.