While accepting her "Best Actress" Filmfare for Piku, Deepika Padukone read out a letter her father had written to her and her sister a couple of years ago.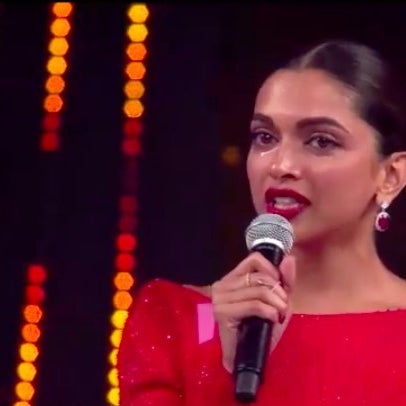 Prakash Padukone watched on from the audience.
In the letter, Papa Padukone relayed his difficult beginnings as a badminton player.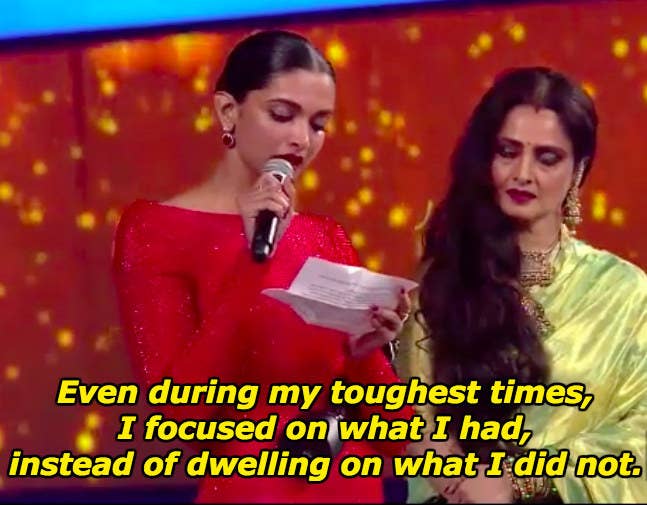 He admitted that when 18-year-old Deepika insisted on moving to Mumbai to be a model, it was a difficult decision for her parents.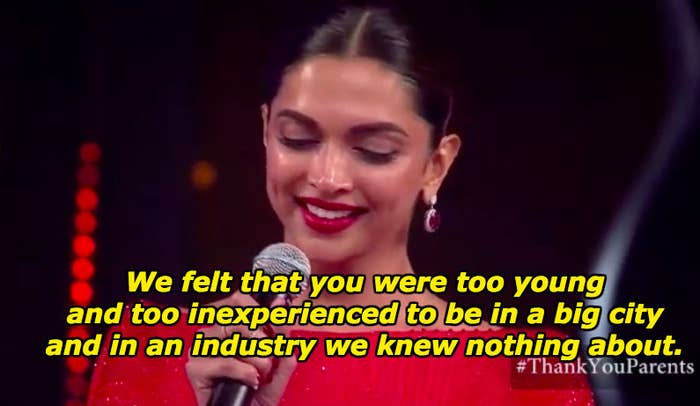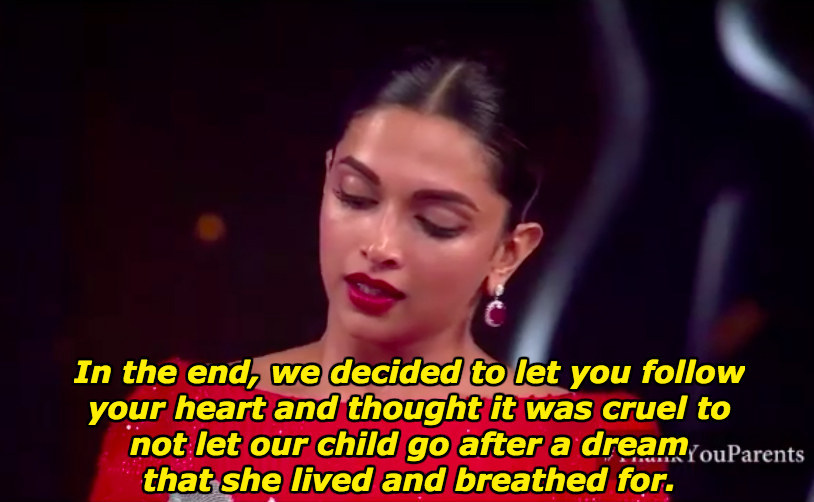 And even though she's broken into the industry, she's their little girl first, and an actor second.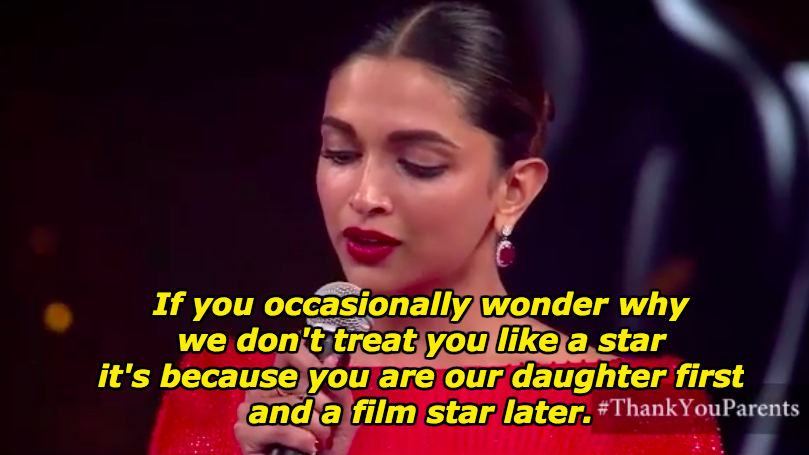 He gave some great advice about priorities.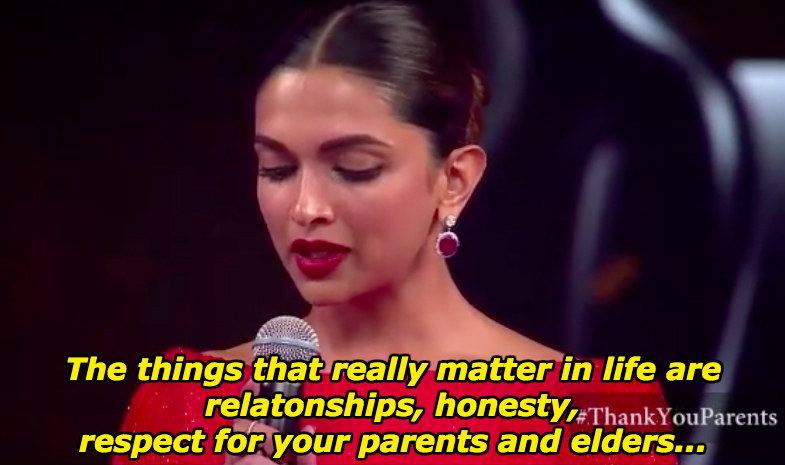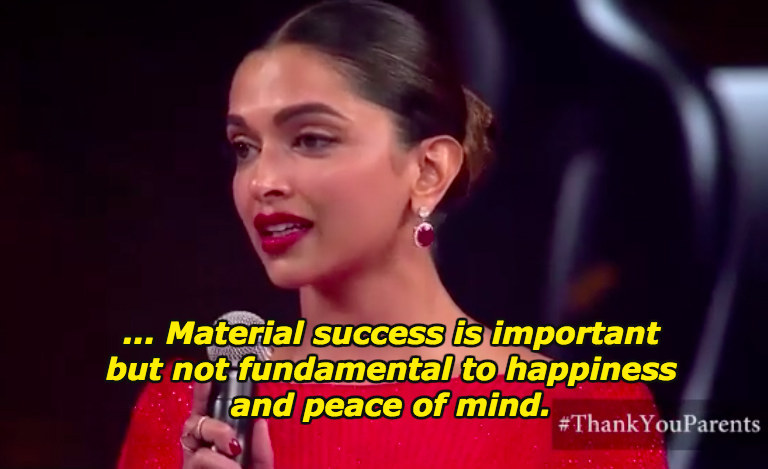 And ended on this sweet, tear-jerking note.
The star-studded audience was left wet-eyed, and Deepika earned a standing ovation from her single biggest fan.