OK, so in case you were one of the MILLIONS who had no idea, Coldplay is in Mumbai shooting a music video.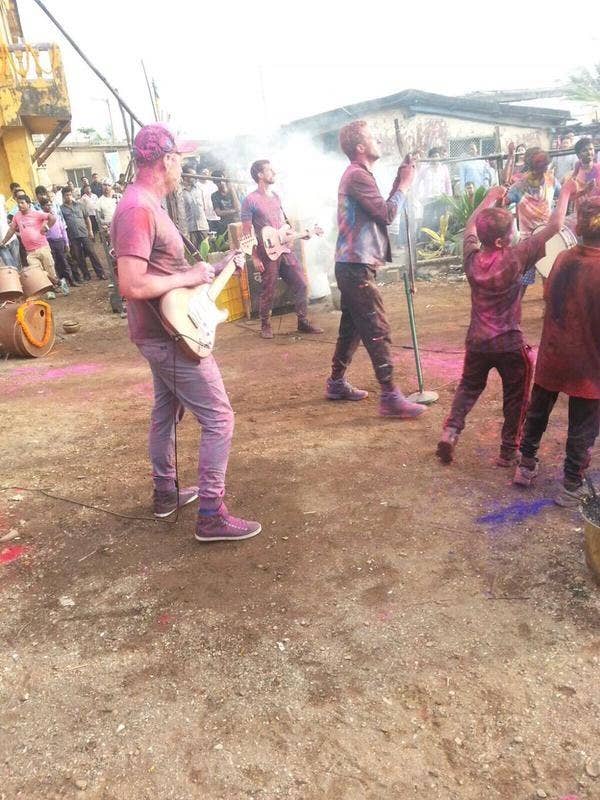 Images of the band covered in colour and with several children in the background started circulating on social media last night.
According to Mid-Day, Chris Martin, Jonny Buckland, Guy Berryman, and Will Champion shot a Holi sequence in Worli, Mumbai, on Wednesday.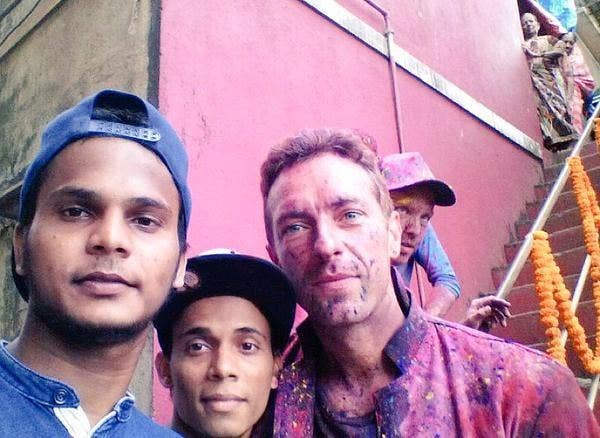 As photos started flooding Twitter and Facebook of Martin taking pictures with fans, people started losing their collective shit.
Many fans are trying to figure out how and where they can "run into" the band.
Since Coldplay's last sighting in India was when they hung out with All India Bakchod in Delhi in July, conspiracy theories quickly emerged:
We're right there with you, Smriti.
According to Mid-Day, Coldplay will be shooting at different parts of Mumbai for their latest video.
WHY DON'T YOU EVER TELL US WHEN YOU'RE HERE, CHRIS? WHY.
Follow BuzzFeed India on Facebook: